At long last spring is approaching. Time to put away the winter wardrobe and get outside. It's also time to think about seeing flowers blossom, and cities that are starting to shine. Across Europe, Asia and North America the seasons are changing. Here are 10 super ideas where to go this season.
1. Iberian gourmet food: Cáceres, Spain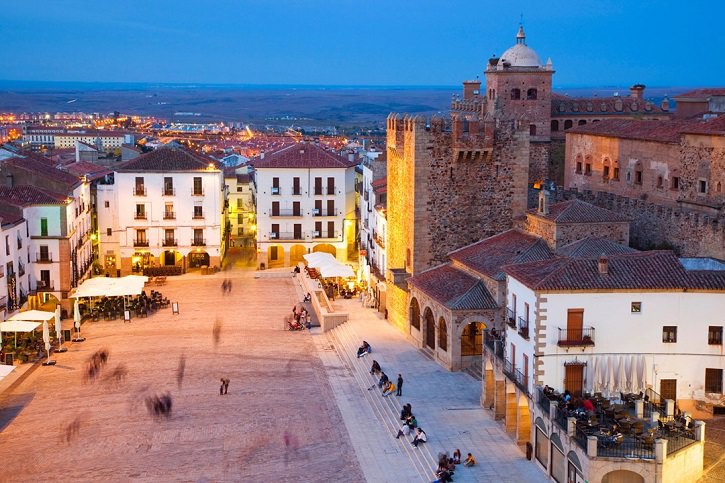 Source
This town has earned itself the title of Spain's capital of Gastronomy and is well worth a visit for its trailblazing food scene, growing wine list, and medieval city charm. The Old Town has a UNESCO world heritage status. Another thing you can enjoy in this town is modern art and music, with the impressive Museo de Caceres and the annual WOMAD musical event every May.
2. Burgeoning wine country: Paso Robles, California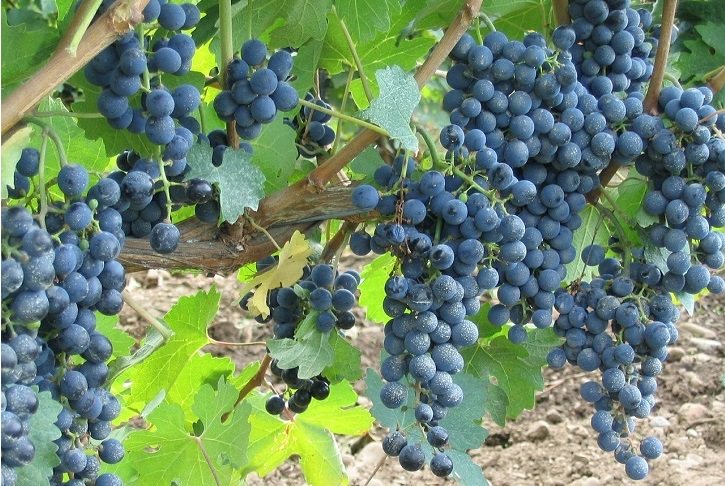 Halfway between San Francisco and Los Angeles lies up-and-coming wine location Paso Robles. This gorgeous area, rich in small town charm, not only boasts over 200 wineries, but has excellent food, friendly locals, and room to wonder without feeling like you're in a tourist trap. In April, and May there are wine festivals.
3. Whale-watching: Tofino, British Columbia, Canada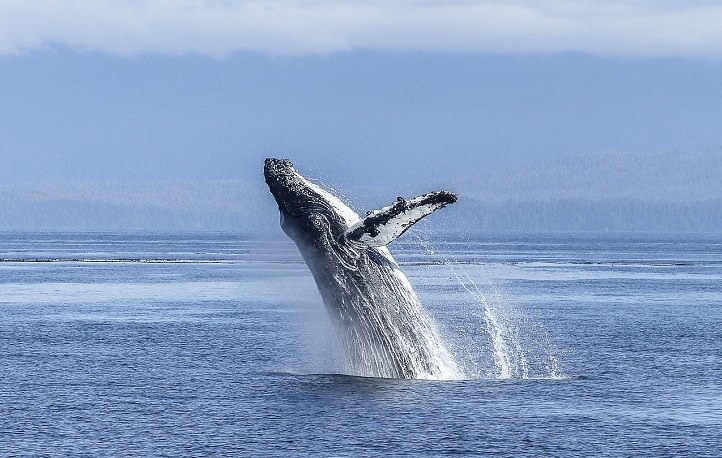 A remote hamlet on Vancouver Island, this area sees 20,000 gray whales migrating from Baja to Alaska. The area features bear and bird-watching tours, natural hot springs, and its signature Pacific Rim Whale Festival in mid-March. Enjoy the unofficial dish of fish tacos from any of the local restaurants, with fresh from the ocean fish.
4. Countryside Europe: Lisse, Holland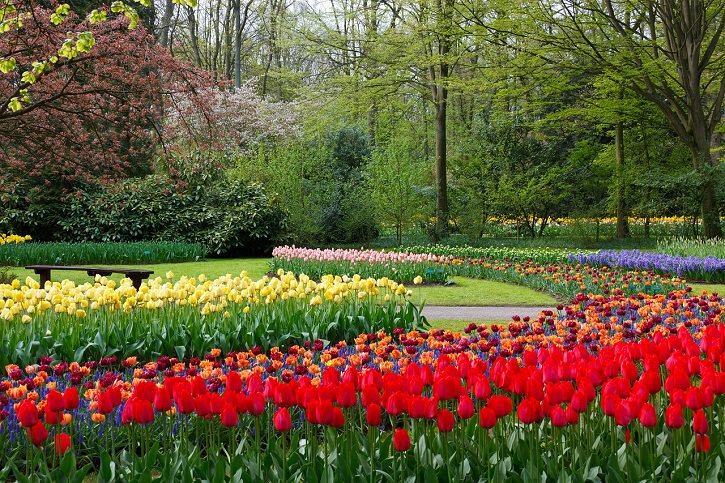 Visit the heart of Dutch tulip country in South Holland. Lisse is home to the 'garden of Europe', Keukenhof, a floral visual treat with thousands of spring flowers and tulips, open from mid-March to mid-May. Slither between the tulip fields in the canals on a whisper boat, so-called because of its silent motor, and see a one-of-a-kind rainbow view. In spring, the town boasts a flower parade, known as the Bollenstreek.
5. Unexplored territory: Havana, Cuba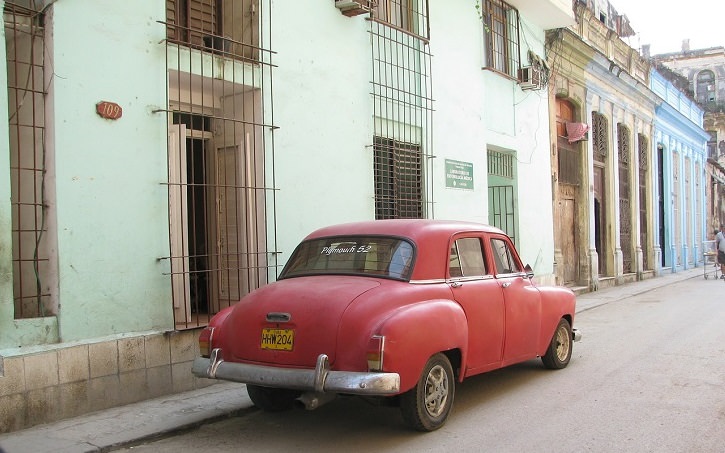 At the beginning of the year, the USA re-established diplomatic ties with Cuba, so it's advisable to go before Havana becomes overly touristy. Cuba's capital city is a treat with Spanish architecture, 1950s cars, grand churches, public squares with cobbled streets, a thriving performing arts scene, musical festivals, succulent food and colorful drinks.
6. Mountainous Asia: Mount Hwangmaesan, South Korea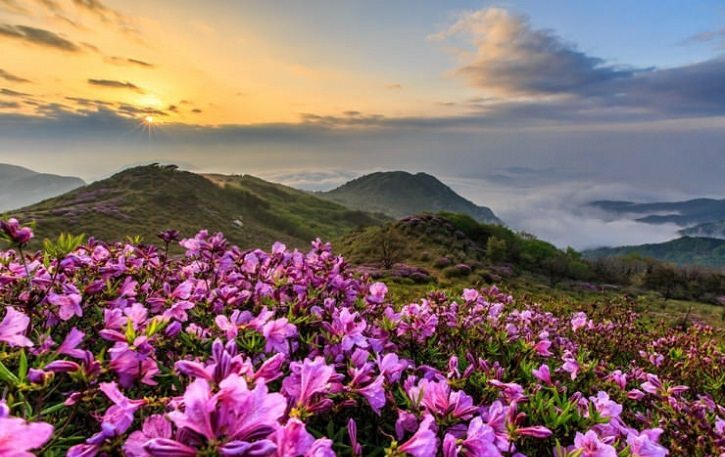 Source
This exquisite area of South Korea is home to an 1108 meter (3635 feet) tall mountain which blooms with royal azaleas each May. The locals hold a culturally rich festival, (the Hwangmaesan Royal Azalea Festival) to preserve the flowers. The area also features a popular Buddhist temple called Haeinsa, which houses a collection of Buddhist scripture and flowers from the 13th century.
7. Tropical destination: Dominican Republic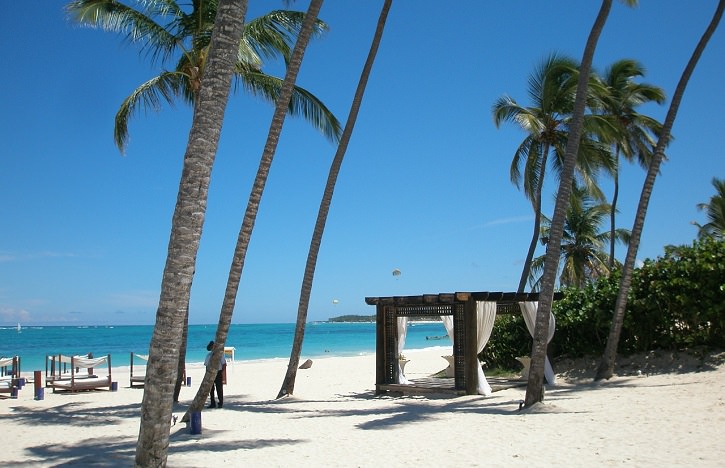 Sometimes you just want to go to the beach: then the Dominican Republic is a wise choice. This Caribbean paradise has year-round good weather and plenty resorts to choose from. This way you don't have to deal with details and can focus on enjoying the idyllic tropical scenery. If you're more adventurous there are endless adventure and water sports to partake in and historically rich towns to explore.
8. Urban Europe: Leipzig, Saxony, Germany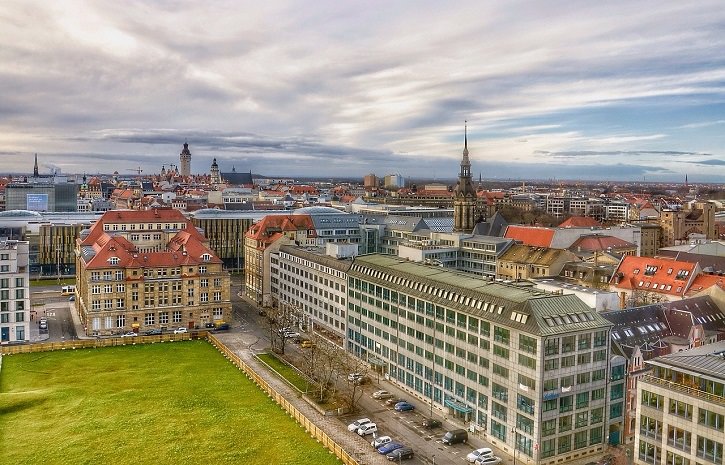 This gem of a European city celebrates a thousand years of history this year, and 25 years since the German Unification. In celebration the city is holding a year-long "We Are the City" campaign, celebrating music, dance, art and history. Enjoy the area's culinary tours or feel at home with the locals in a pub, who have a reputation for being gemütlich, cozy and comfortable.
9. Urban Asia: Kanazawa, Japan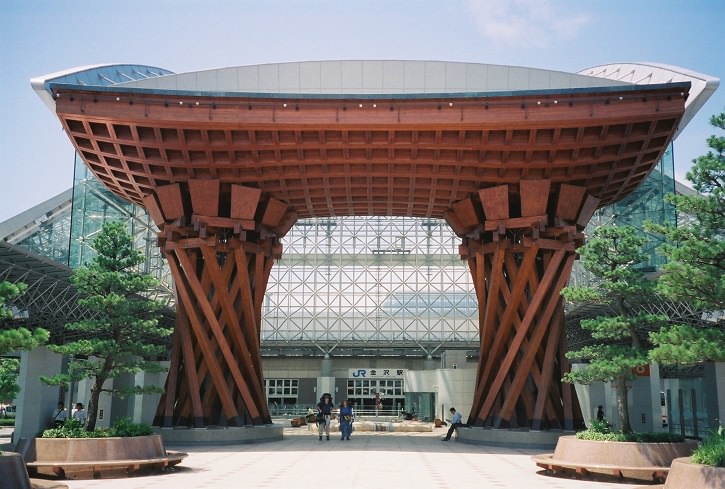 Source
This striking city was largely undestroyed by the Second World War and boasts many traditional Japanese sites such as Samurai residences and tea houses. The city also has the only geisha community outside Kyoto. This magnificent city is easy to get to since this March the Japanese bullet train, Hokuriku Shinkansen, cuts the journey from Tokyo down from four hours to two and a half.
10. Breathtaking Africa: Namibia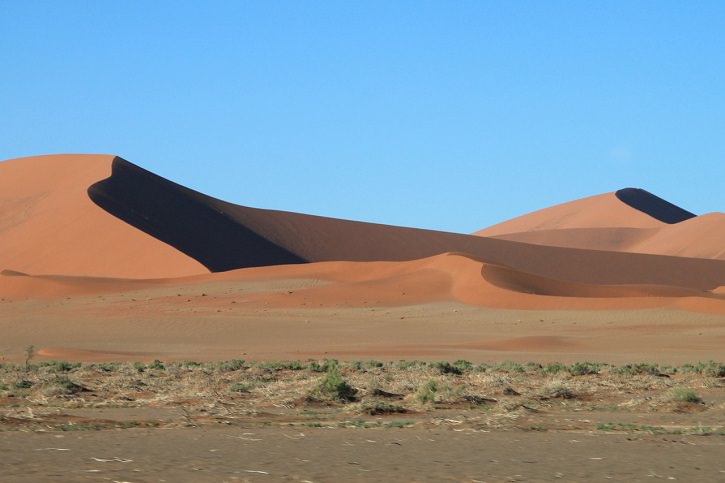 Home to the Namib Desert, this country will celebrate its 25th anniversary of independence from South Africa in March. This unique part of the world offers something for all tastes and ages. History buffs might enjoy visiting ghost town Kolmanskop, once a diamond mining hub or Skeleton Coast, lined with colonial shipwrecks. You could go on a safari, in a land which pioneers conservation of wildlife or enjoy the unique local sport of sand skiing in the striking dunes.