By: Debbie W. of tlvfoodie.co blog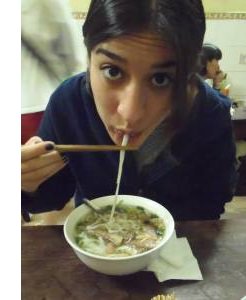 It's still wintertime and that can mean more illnesses. And when you're sick, don't you feel like people always tell you to drink fresh orange juice? Why is that? What is hidden inside these healing citrus fruits?
The answer is not just Vitamin C. While Vitamin C helps neutralizing the free radicals in your body that cause diseases and cancer, the polyphenols and beta-carotene help shield you from viruses as well.
Oranges sound perfect right about now as I freeze in my cold, concrete apartment and get slapped by the icy wind outside. Especially, since I often forget about oranges or citrus in general during the winter.
In addition, to many people's surprise, oranges also contain alkaline minerals to help balance your body. They are acidic before you digest them, and alkaline as they digest in your body. They have a low amount of sugar per serving and are so versatile. You can eat them on their own, bake them in a dessert, you can add them to the main dish and even put the orange peels for good use.
For lunch, I chose to use oranges in my favorite salad – they turn my basic chicken salad up a few notches. You can even prepare this beforehand and assemble it at work.