By: Debbie W. of tlvfoodie.co blog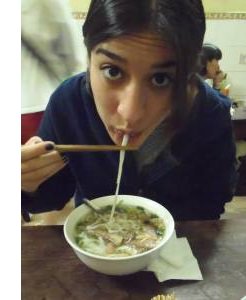 When I was a little girl, my favorite dish was salmon and broccoli. My mom realized how much I loved it, and like any mother that discovered her picky child's favorite food, she made it ALL the time. I mean, I think I ate an entire lake of salmon as a child.
This meal is ultimate Alzheimer's prevention meal. It's packed with omega-3 fatty acids, vitamin K, vitamin A, Iron, vitamin C, and vitamin E. Need I say more? The ingredients in this meal have been medically proven to assist in the prevention of Alzheimer's disease and Dementia.
According to Alzheimers.net, these healing nutrients and vitamins help boost your memory and lower levels of cognitive decline. This dish is definitely brain food, but it's not going to have you instantly solving the unsolved math equations of our time. Instead, it will give you brain a boost of the nutrients it requires.
So for all ages, children and adults alike, it's never too early or too late to take care of your brain.