Mount Etna is the largest active volcano in Europe, measuring some 3,329 m (10,922 ft). Mt. Etna has been active for the whole duration of recorded history and has inspired many myths. The Ancient Greeks believed that Zeus imprisoned the monster Typhon under Etna and that the forge of Hephaestus lies at its core. Mt. Etna is indeed magnificent, yet it can turn violent at a moment's notice, spewing deadly lava down its slopes.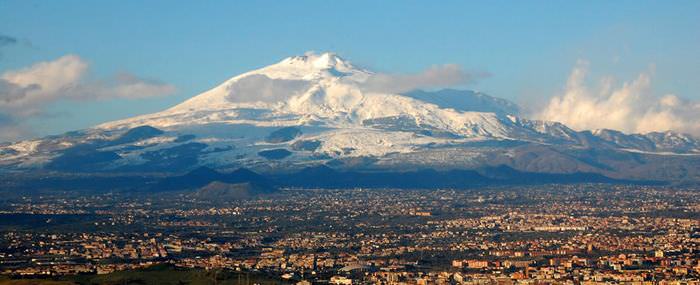 Source
Interesting fact: There are two ski resorts on Mt. Etna.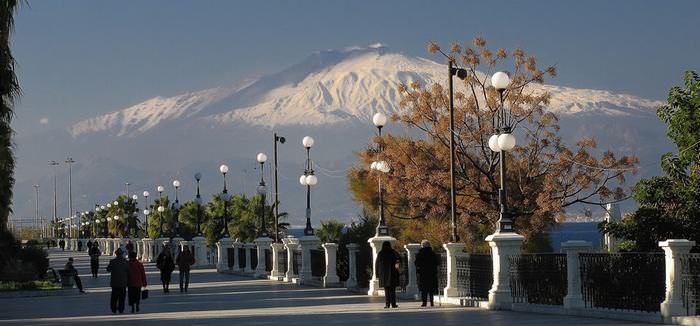 Source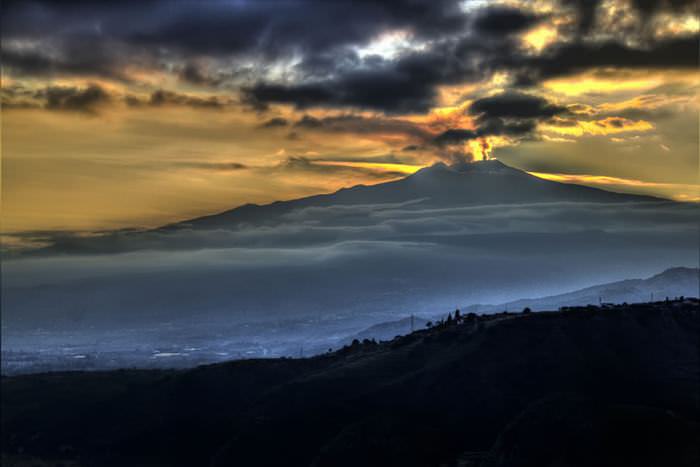 Source
Mt. Etna is a mecca for tourists, allowing them to experience the might of an active volcano in relative safety.

Source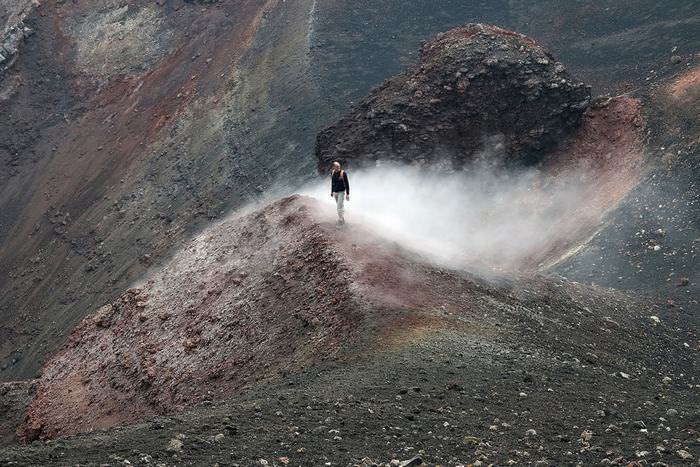 Source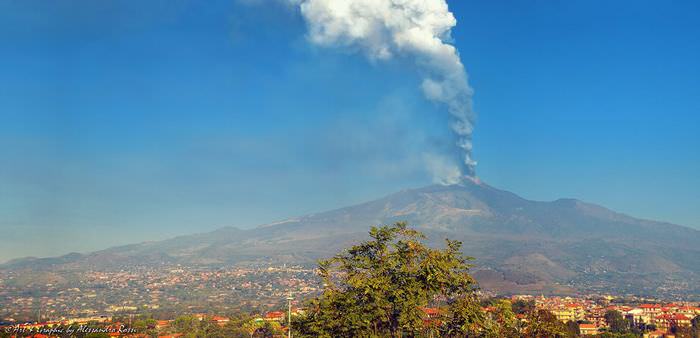 Source
Catania, Siciliy - Enjoy a day on a mediterranean beach, with magnificent views of an active volcano.
Source
Volcanic activity, taken in 2002 from the International Space Station.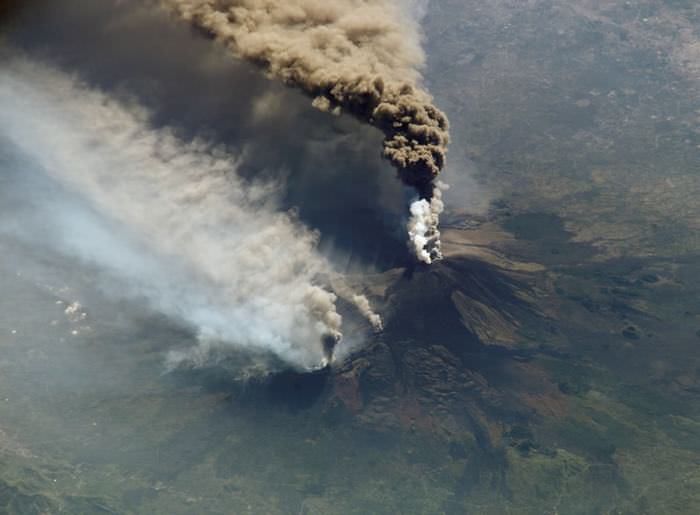 Source
Watch the sheer immensity of the pillar of smoke: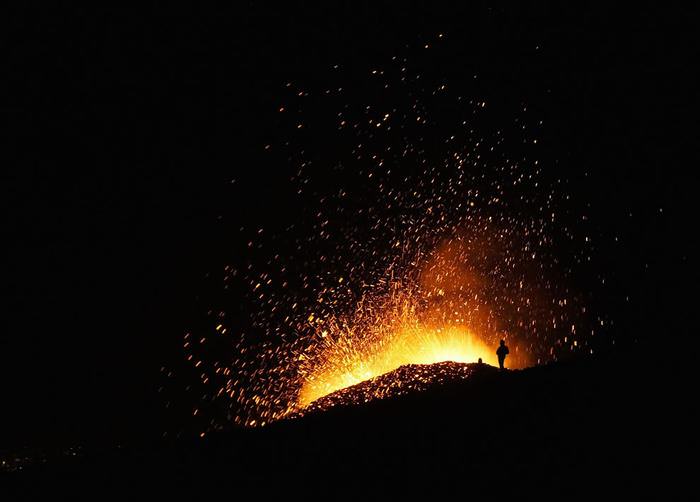 Source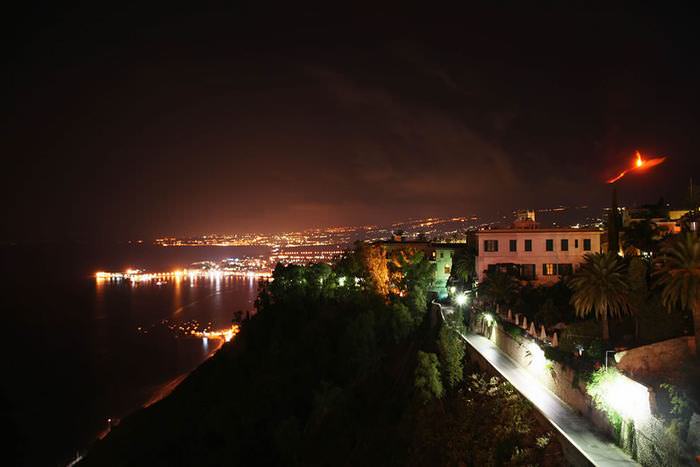 Source
The UN has declared Mt. Etna to be a Decade Volcano – that's a volcano that displays more than one volcanic hazard (such as lava flow, ash, seismic activity), shows recent geological activity and is in close proximity to a population center. In 2013, UNESCO designated Mt. Etna as a World Heritage site.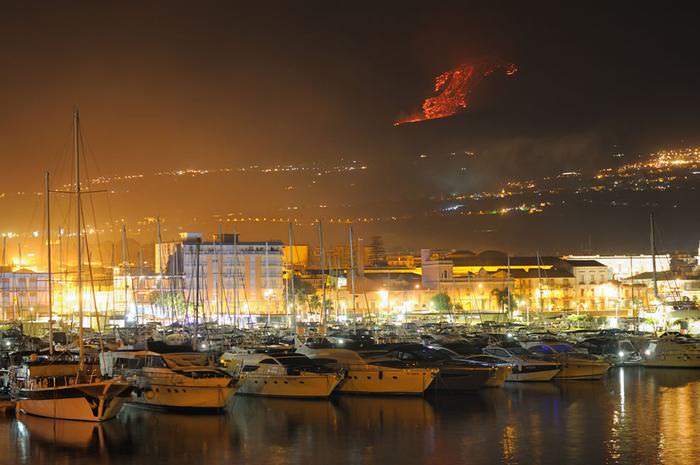 Source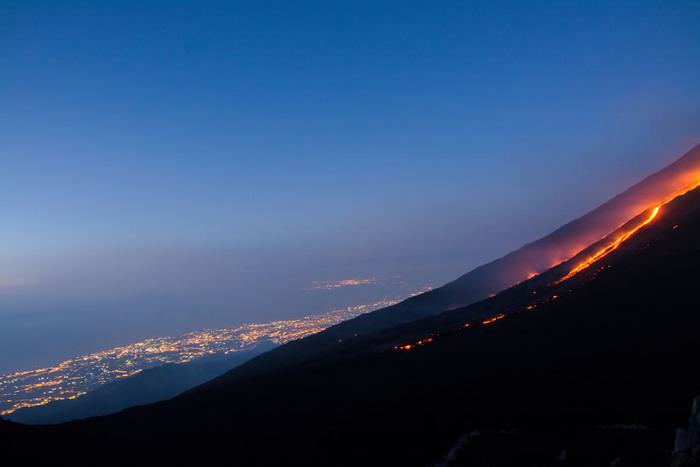 Source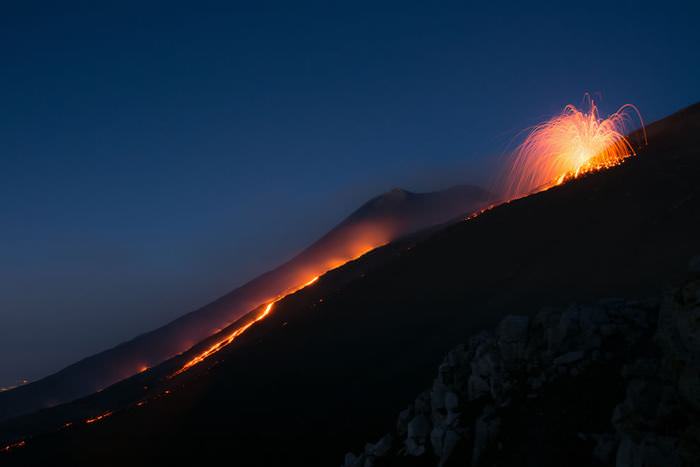 Source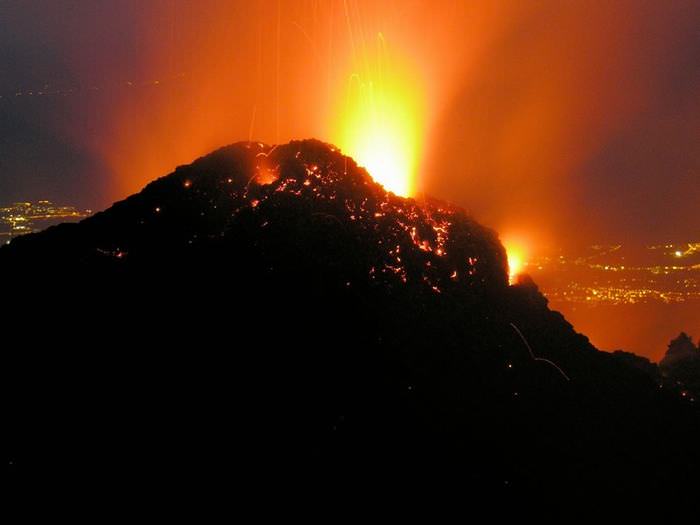 Source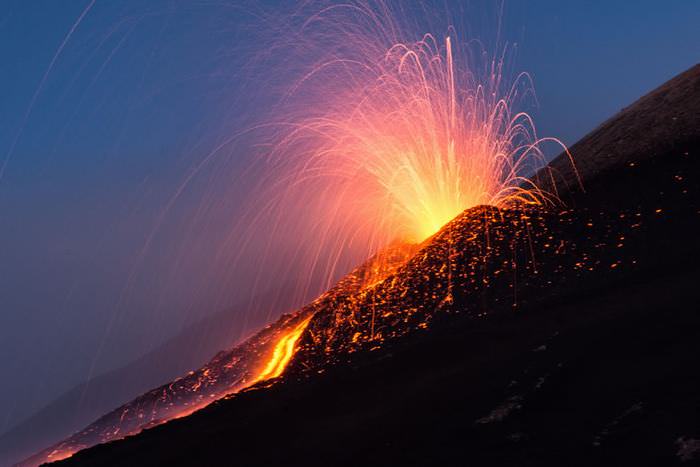 Source
The last activity of Mt. Etna was in August 2014.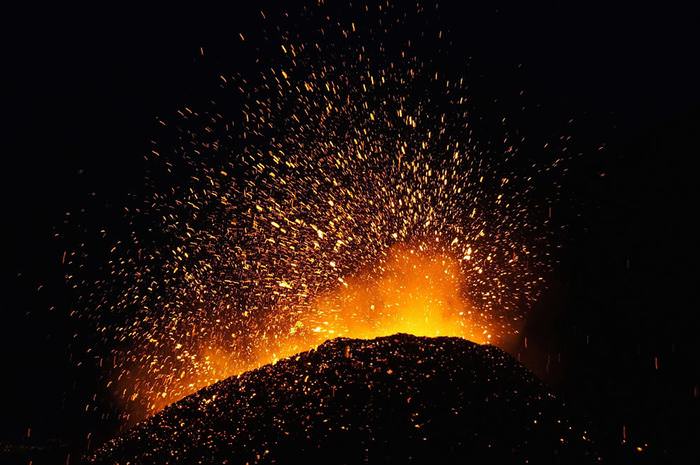 Source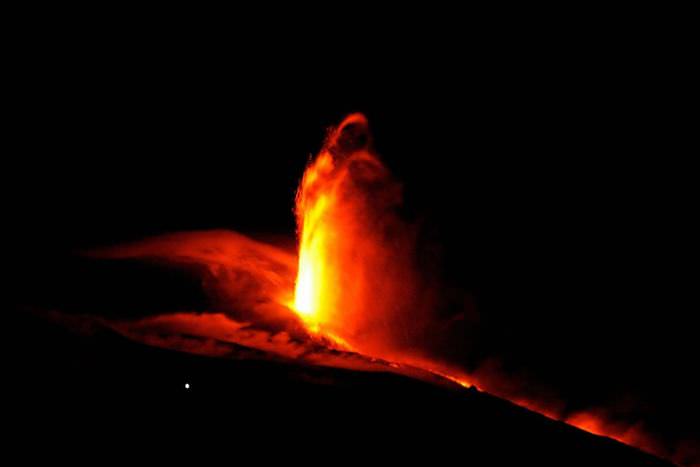 Source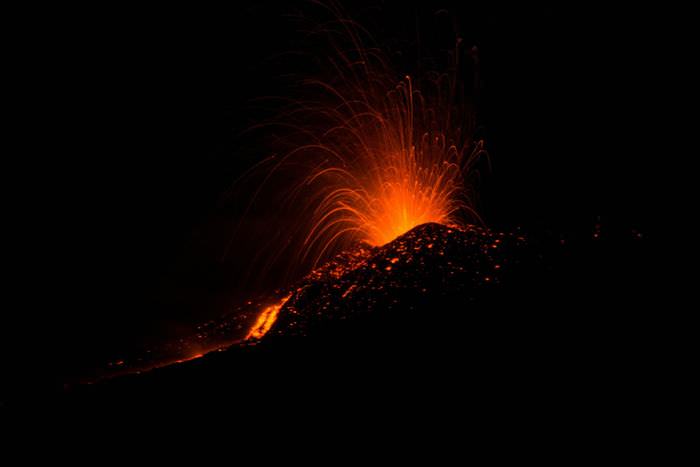 Source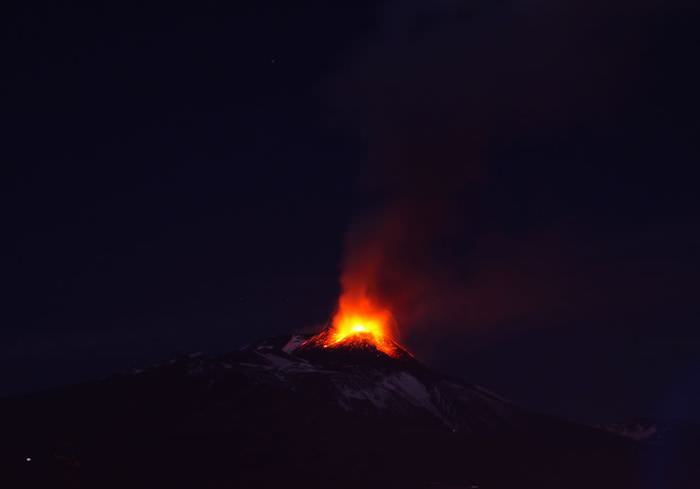 Source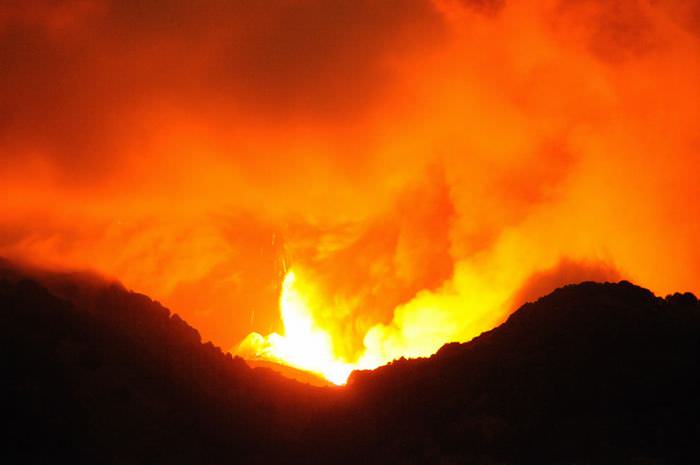 Source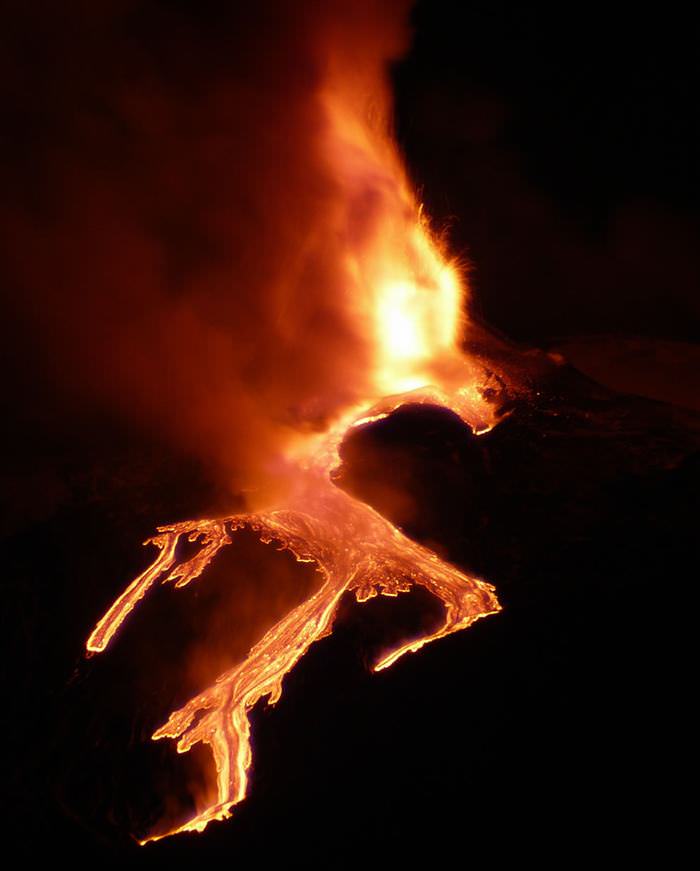 Source
The earliest first-hand report of one of Mt. Etna's eruption is found in Virgil's Aeneid, written in 29BCE.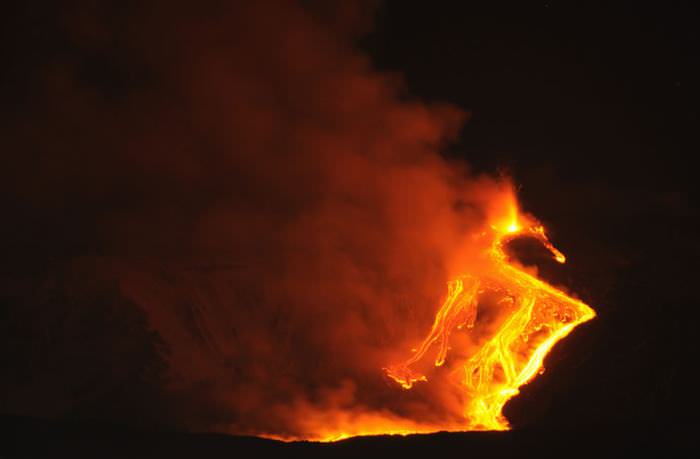 Source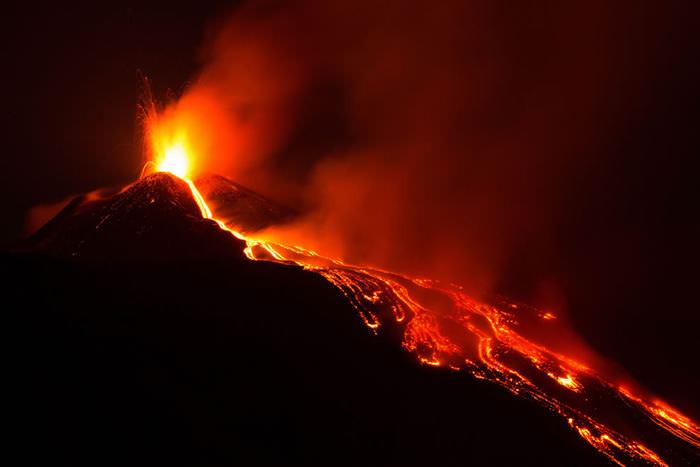 Source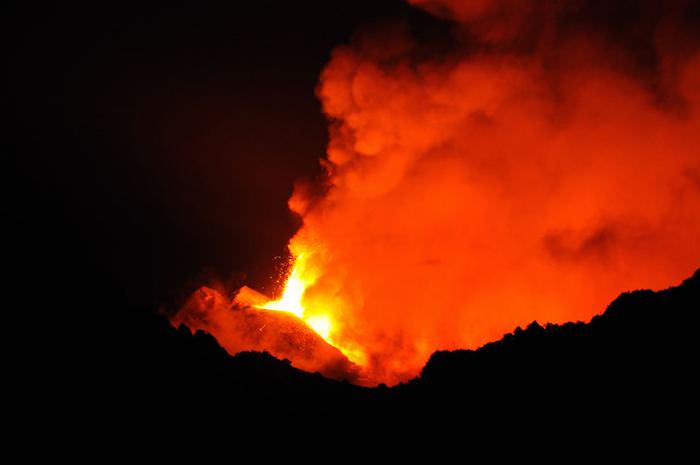 Source
Despite its fearful reputation, Mt. Etna's eruptions also release many tons of fertile soil into the surrounding area, resulting in superb wine and fruit grown in the vicinity.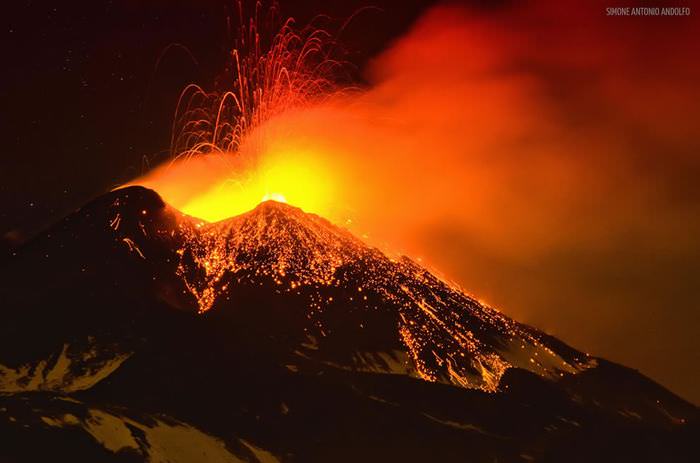 Source
A spectacular video from the 2013 eruption:
H/T: lovethesepics.com