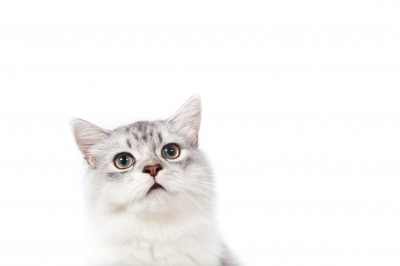 The following is a manual of guidelines for the busy cat(s) who will have a house to manage after adopting one or more humans. It is, of course, impossible to cover all possible situations, as those humans are always up to some sort of mischief, but the compiler and contributors to this guide have endeavoured to cover as wide a variety of topics as possible. It is important that this document be kept out of the hands of humans, who will undoubtedly find a way to use it to their advantage.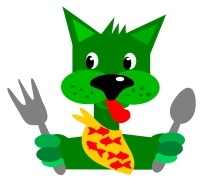 1. Food
In order to get the energy to sleep, play, and hamper, a cat must eat. Eating, however, is only half the fun. The other half is getting the food. Cats have two ways to obtain food: convincing a human you are starving to death and must be fed now; and hunting for it oneself. The following are some guidelines for getting fed.
a) When the humans are eating, make sure you leave the tip of your tail in their dishes when they are not looking.
b) Never eat food from your own bowl if you can steal some from the table.
c) Never drink from your own water bowl if a human's glass is full enough to drink from.
d) The best times to inform humans of your dish's emptiness are when they are unable to ignore you, such as when they are sleeping or on the toilet. If you insist on waking a human at what it considers a "ridiculously early hour" for breakfast, be warned that the human may be as likely to throw you outside or in the basement as to feed you.
Water (also known as Cat Solvent) would be really great if it wasn't so wet! Dripping taps are the best sources of fresh water in the whole house. Toilets are the next best (but the water inside must be colorless and contain nothing!) Therefore it is imperative that any sound of running water be immediately investigated in case a free drink may be obtained. The bathtub is the best place to lurk in the bathroom when a human is present. A plaintive meow or two and perhaps hopefully licking the faucet usually will get most humans to turn on the tap for you. If the bathroom door is closed, demand entry noisily (see Doors). The water dish is to be used only as a last resort in case the humans leave the toilet lid down and the tub and sink are dry.
If a human has a sufficiently wide-mouthed glassful of liquid, immediately stick your face into the glass. If the opening is too narrow, dip your paw into the liquid, swirl it around, and give it the taste test. You may be pleasantly surprised to find beer or even milk! In any case, if the liquid is good, continue to sample, but only while your human is distracted. Some of the best water is ornamented with those cold, hard buoyant cubes that bob up and down in the liquid when pressed lightly. If your human protests, lick the condensation on the outside of the glass.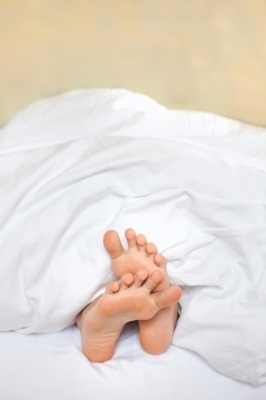 3. Sleeping
As mentioned above, in order to have enough energy for playing, a cat must get plenty of sleep. It is generally not difficult to find a comfortable place to curl up. Any place a human likes to sit is good, especially if it contrasts with your fur color. If it's in a sunbeam or near a heating duct or radiator, so much the better. Of course, good places also exist outdoors, but have the disadvantages of being seasonal and dependent on current and previous weather conditions such as rain. Open windows are a good compromise.
A) Snoring is not a talent unique to humans; if the cat is sharing a bed with two humans, the well skilled cat can cause one of the humans to be blamed/swatted/smacked for the deed by the other.
B) If your humans don't let you into the bedroom at night, make them suffer for it. Even if they give you a nice warm room of your own to sleep in at night, with a catflap to the outside world, that just isn't good enough. There are several ways of registering your disapproval.
a) Trash the room they give you to sleep in. After all, the humans don't sleep in it, so why should you?
b) Fight noisily with other cats in the neighbourhood, just outside their bedroom window. Make sure that you appear in the morning with as many fresh scars as possible. Spend some time perfecting an aggrieved "Well, I wouldn't have all these injuries if you only let me sleep in the bedroom at night" expression.
c) When they finally rise and take a shower or a bath, locate the appropriate drain pipe and yowl up it. That amplified and disembodied "Meow" is sure to surprise them, as is the length of time you can do this without getting hoarse.
It is not known why humans like to sleep when it gets dark, just when the day is young and the masters of the house are fresh and ready for play. It is known, however, that sleeping humans are boring to be around and that they occasionally must be roused to attend to our needs, such as to get fresh food or water or to retrieve a toy that was batted under the sofa. Almost all of them strongly dislike being dragged out of bed in their so-called "wee hours". Some will even pretend to be asleep even when we know they're not, hoping we'll give up and go away. Persistence is the key to success in any case.
One effective method of rejuvenating a dormant human is the "direct approach", namely jumping on the bed and doing one or more of the following: trampling, licking and/or nibbling any exposed parts, purring, meowing, head-butting, light taps on the eyes, or playing "Catch Mouse" or "King of the Hill". This may only result in your being ejected from the bed, but at least you now have the human's attention.
If the human is being stubborn, you may have to resort to more drastic tactics, such as ripping down posters, rattling blinds, knocking over and looting a wastebasket, knocking items off the dresser, singing at the top of your voice, or even curling up on the human's head (often the only visible part). As well as being warm, in this way you will be aware of any movement made by the human, probably even before he is aware of it. You will be unlikely to wait for long. Another effective tactic is to jump, walk or knead on the human's abdomen, where the bladder is located. If the human hasn't been to the Big White Drinking Bowl during the night you can be sure of a rapid response. Eventually the human will get up and do what you want, usually employing some bad language while doing so.
In order to provide and care for you, the humans must leave the domain every morning (usually before you take your first cat nap). To help them on their way, either yowl loudly, massage their scalps with your claws, gently bounce on top of them in bed, knead their chests, purr, and/or drool on them. See also "Waking Them Up". The best time to do this is about 24 minutes before their clock begins to blare or ring. We must protect them from the noise because it could ruin their sense of hearing.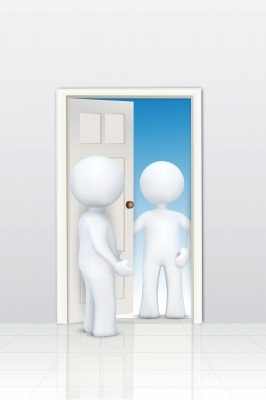 6. Guests
a) Quickly determine which guest hates cats the most. Sit on that lap. If you can arrange for particularly bad "tuna breath", so much the better.
b) For sitting on laps or rubbing against trouser legs, select fabric which contrasts well with your fur. For example: white-furred cats go to black wool clothing. Note: Velvet takes precedence over all other cloth.
c) For the guest who exclaims, "I love kitties!", be ready with aloof disdain, apply claws to stockings or arms, or use a quick nip on the ankle.
d) When walking among the dishes on the dinner table, be prepared to look surprised and hurt when scolded. The idea is to force your humans to reveal that they tolerate this behavior when company is not there.
e) Always accompany guests to the bathroom. It is not necessary to do anything, just sit and stare.
Undoubtedly the best way to get attention from a human is to jump in his/her lap and purr. Few humans can resist because it makes them think you like them (which may even be true!). Ear scratches, belly rubs, back stroking: all these and more can be yours. Some cats like this treatment a little TOO much and acquire the silly name "Lap Fungus". Lap sessions also provide golden opportunities for shedding; be sure to take advantage of clothes which contrast with your fur (see also "Guests"). Unfortunately, humans have the annoying tendency to want to get up to do their mundane activities, like answering the thing that rings or going to the Big White Drinking Bowl. Protest this disturbance with accusing looks and plaintive meows. Some laps may require "softening up" with a little kneading; just be sure not to use the claws or you may have an unexpected flying lesson!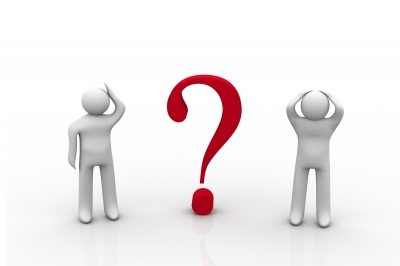 8. Confusing Them
Humans (for the most part) love order and predictability. They especially like their pets to be predictable. So if you are in the mood to indulge in a little low-risk mischief, behaving irrationally is an excellent option. The usual method is to simply tear around the house at top speed talking to yourself and perhaps launching a frenzied attack on an unsuspecting toy. If there are two or more cats in the household, you can take turns chasing and wrestling with each other. This is usually good for a shake of the head from the human, along with "Crazy cat(s)" muttered under his/her breath.
Bad weather, in the form of rain, snow, and/or excessive cold or heat, is always the fault of the humans. If the weather is inclement when the human opens the door to let you out, back away hastily and try another door. See also the "Door into Summer" Club. Be sure to stare accusingly at the human during this session. If all doors have the same bad weather and you manage not to get booted out, hop onto a window sill and gaze mournfully out at your domain. Then try again in about half an hour.
Humans need to know basic rules. They can be taught if you start early and are consistent. You will then have a smooth-running household.