This is a story of two sister dogs who became the internet's darlings, the one that went away and the one who joined.
On March of this year the world was introduced to Harlow, a big and loving Weimaraner dog, and Sage, a heart melting little Daschund (sausage dog) and a big sister to Harlow.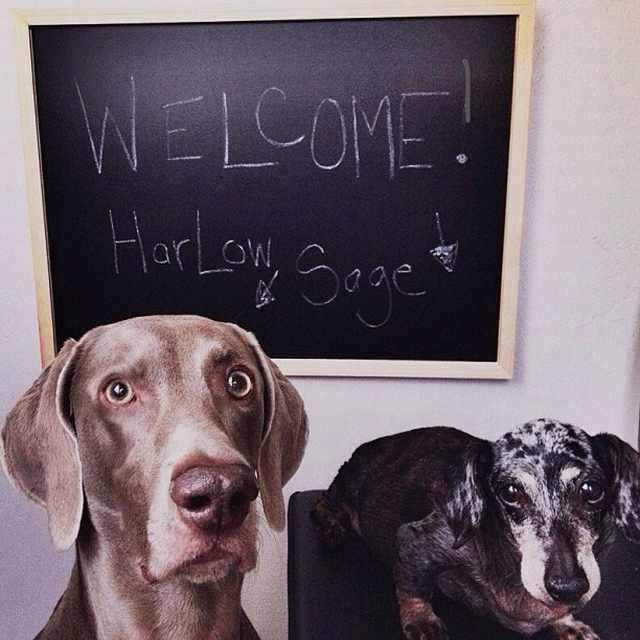 The two dogs, although different in size and type, had a terrific bond that penetrated the hearts of everyone who saw their adorable photos.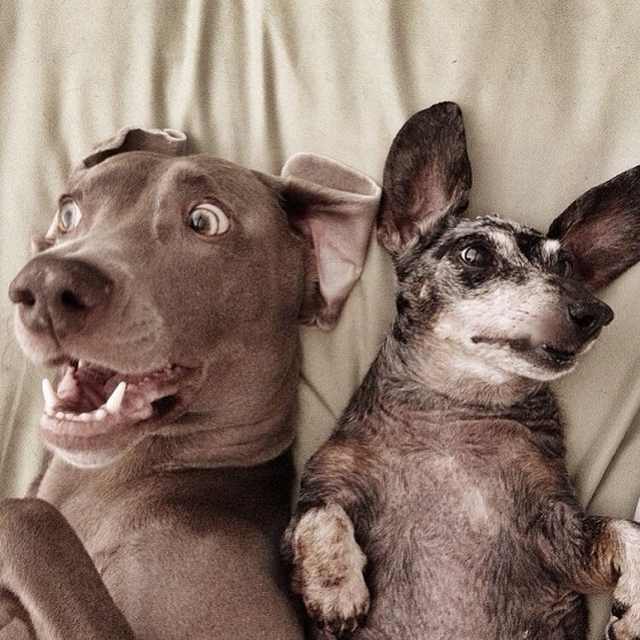 They did everything together.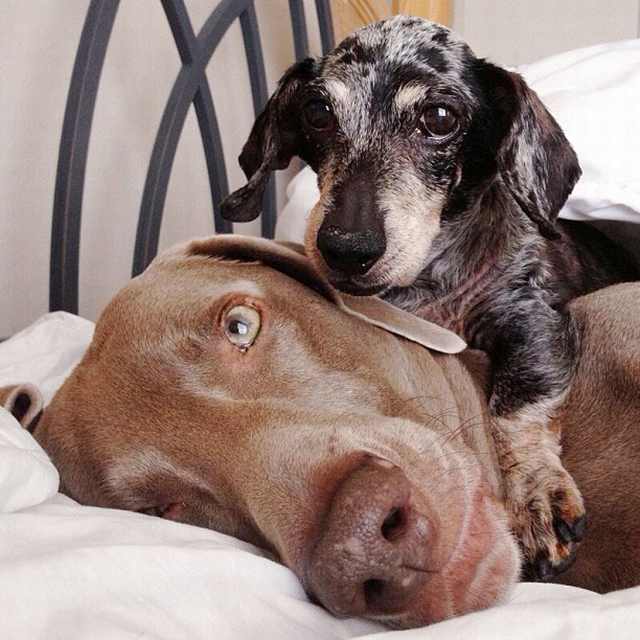 Slept together, ate together...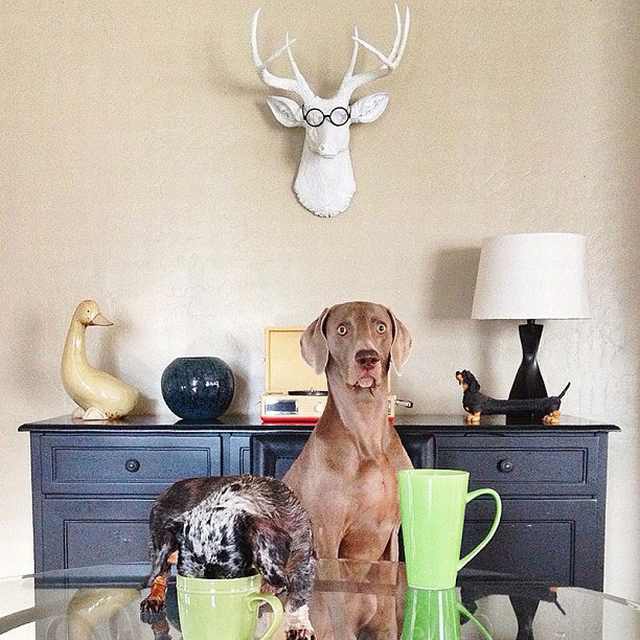 And took long naps on the sofa, together.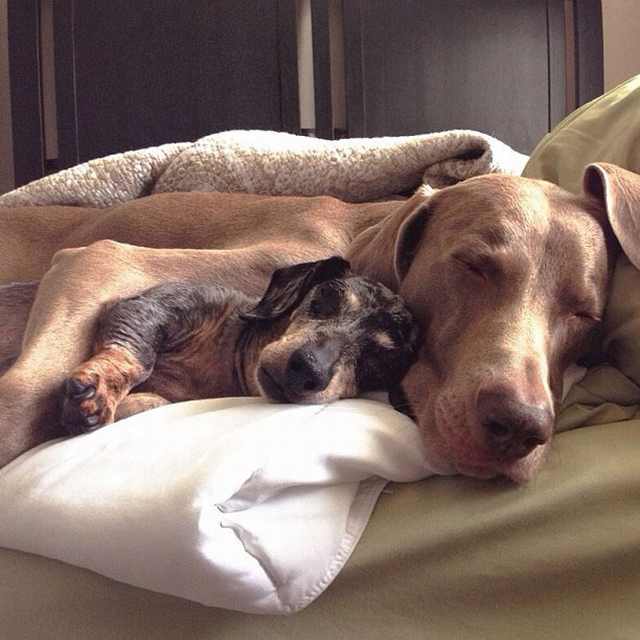 But at 13 years of age, poor sage started having trouble with her little heart.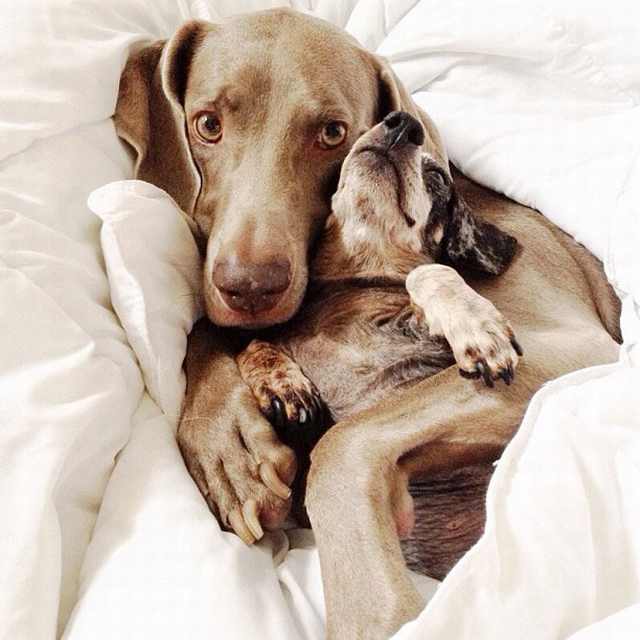 And in September, she passed away after a long and happy doggie life.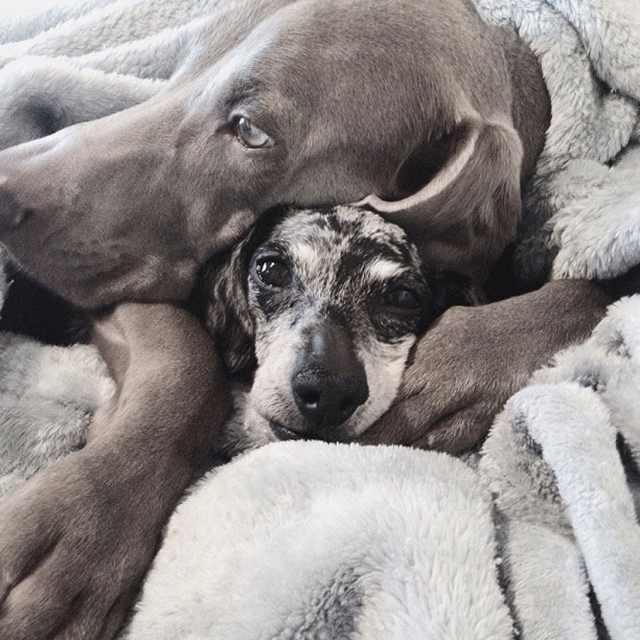 Harlow was heart broken and lonely, but little did she know that she was about to become a sister again, this time, the older one as well as the bigger one.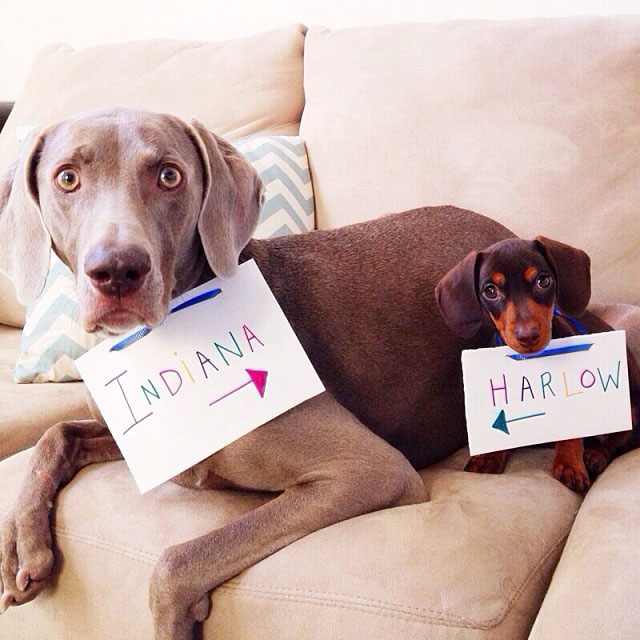 A new dachshund pup entered the house, by the name of Indiana.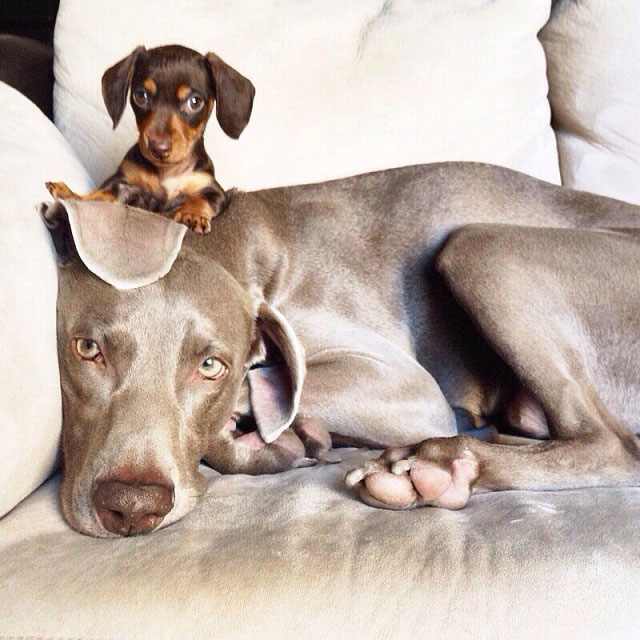 It didn't take long for the two to become fast friends, Harlow already loving her little sister.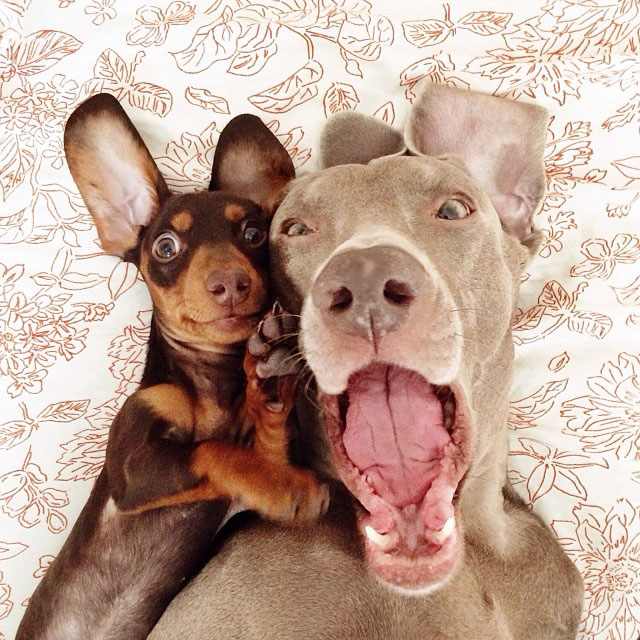 And they have been playing every day.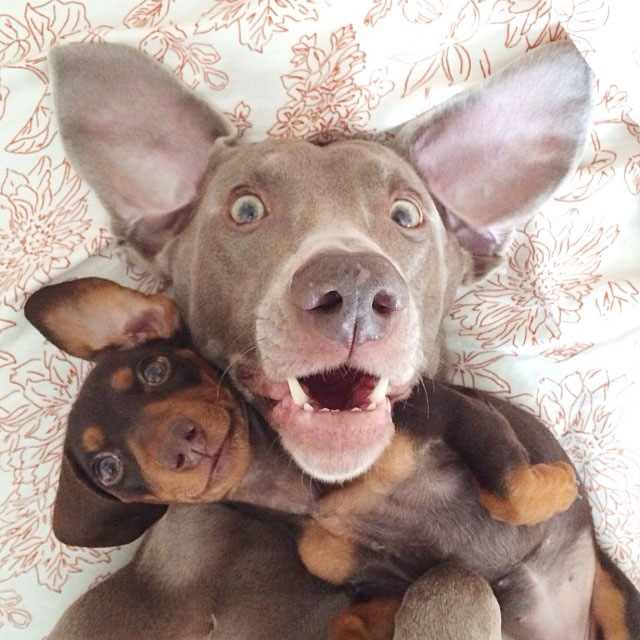 And once again, Harlow has someone to cuddle with.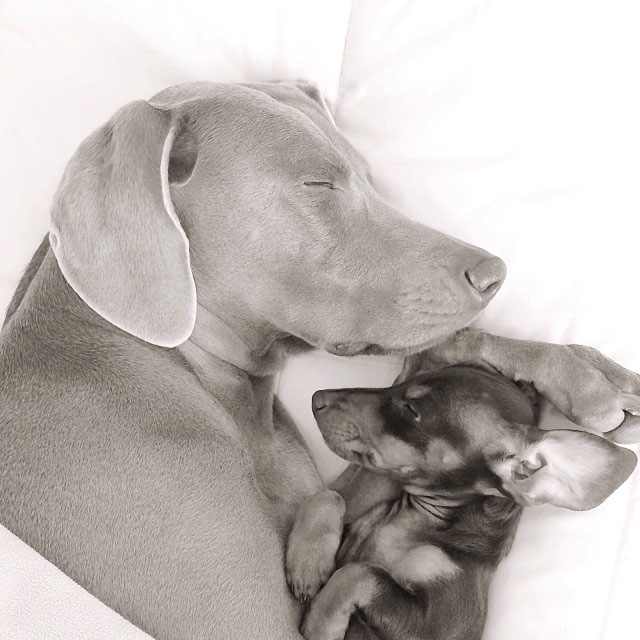 The two are truly inseparable.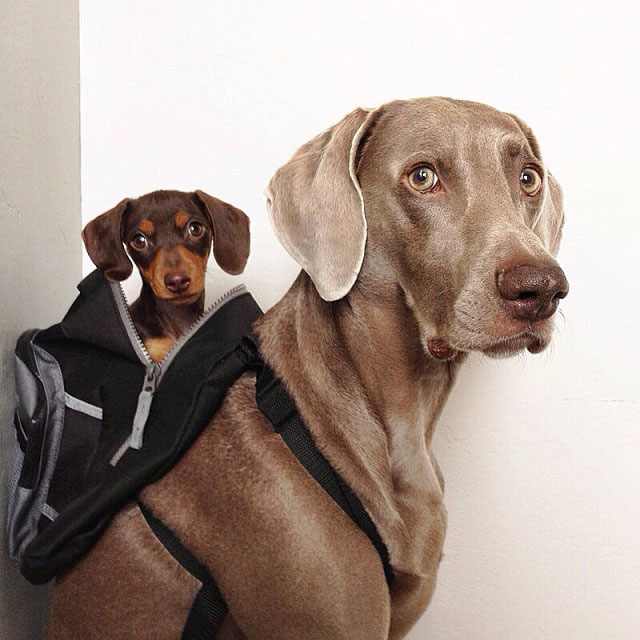 And Harlow seems to enjoy being the big sister.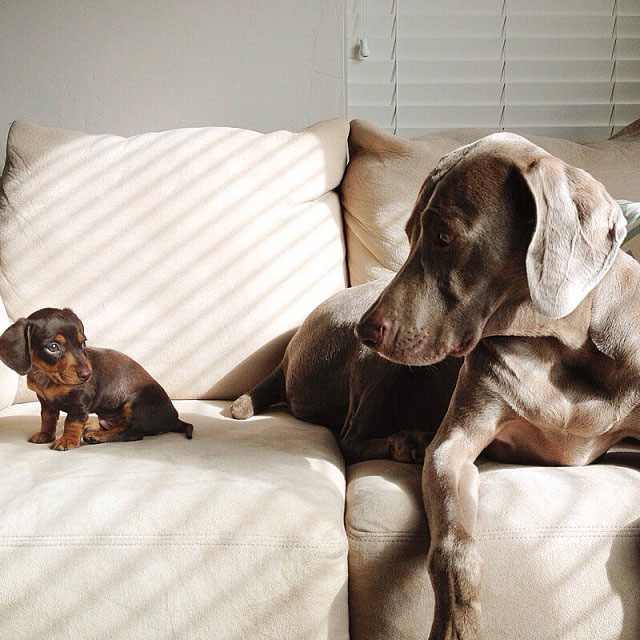 So here's for many more happy years for Harlow and little Indiana.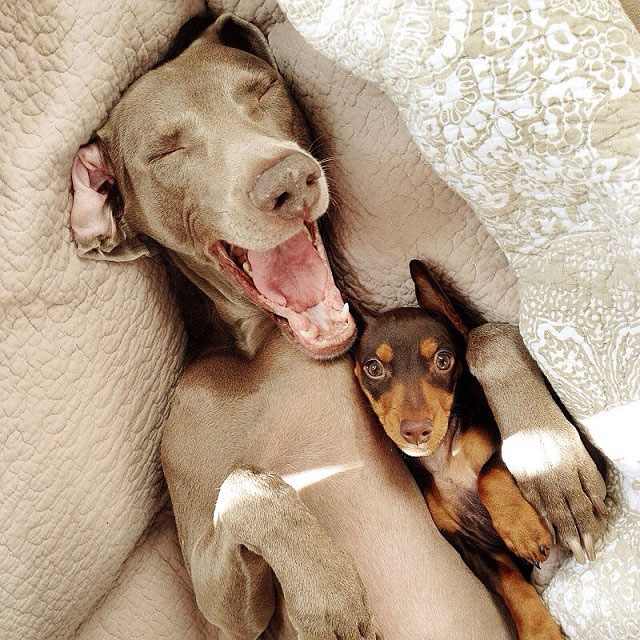 May they have many happy times together.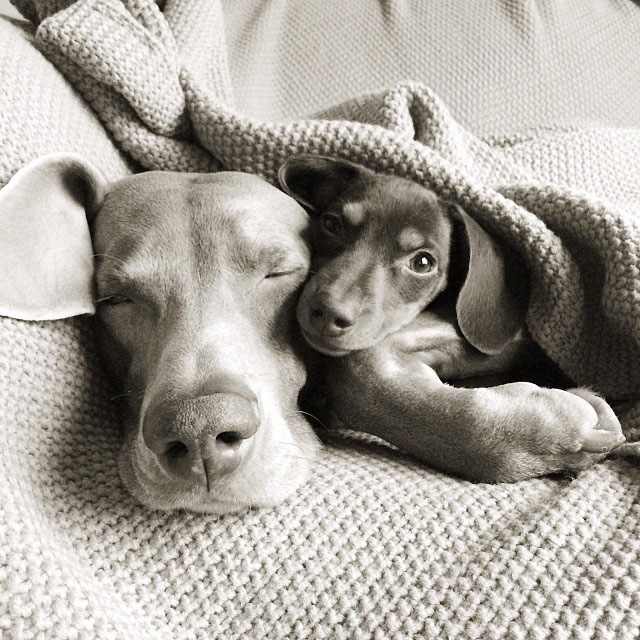 While we know Harlow will never forget her big sister Sage.