A mother's affection for her newborn daughter cannot be measured in words. One proud mother, named Stephanie, decided to photograph a series of images with her adorable little girl in various themed adventures. The collection began when baby Ara was only three days old. You can check out more of her terrific photos on her Instagram.
1) Up, Up and Away!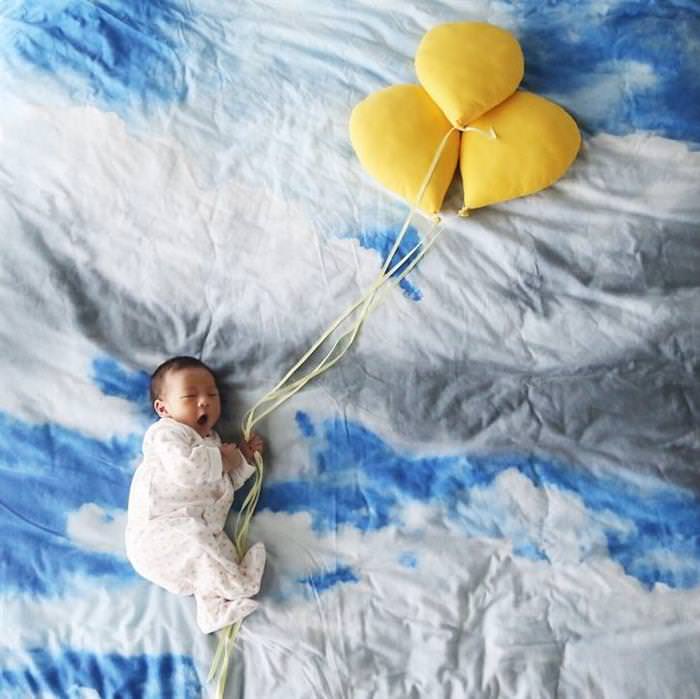 source
2) Intergalatic Baby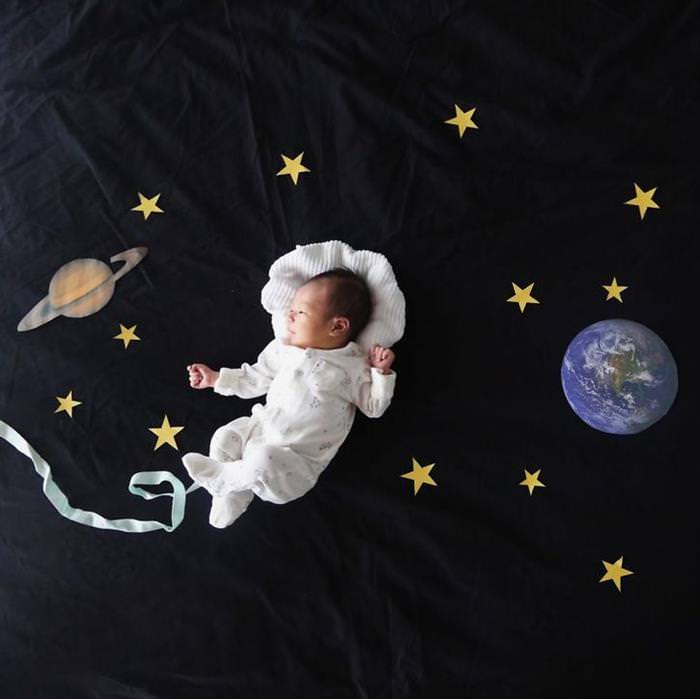 3) I'm Sleeping, Just Sleeping, in the Rain!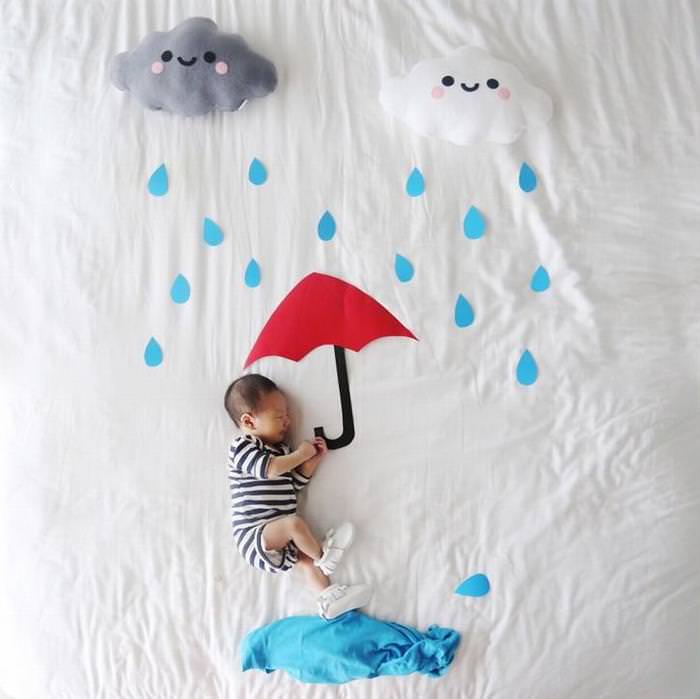 4) Hello There, Mr. Giraffe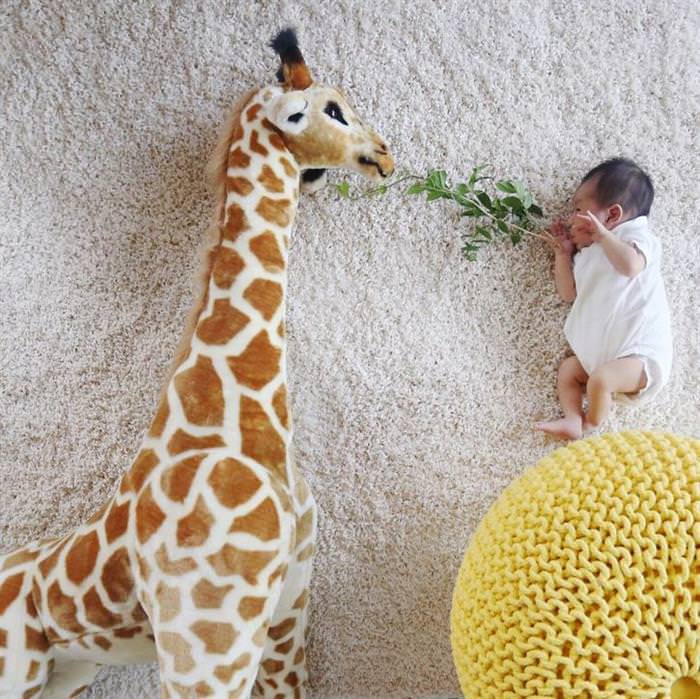 5) I Can Protect You!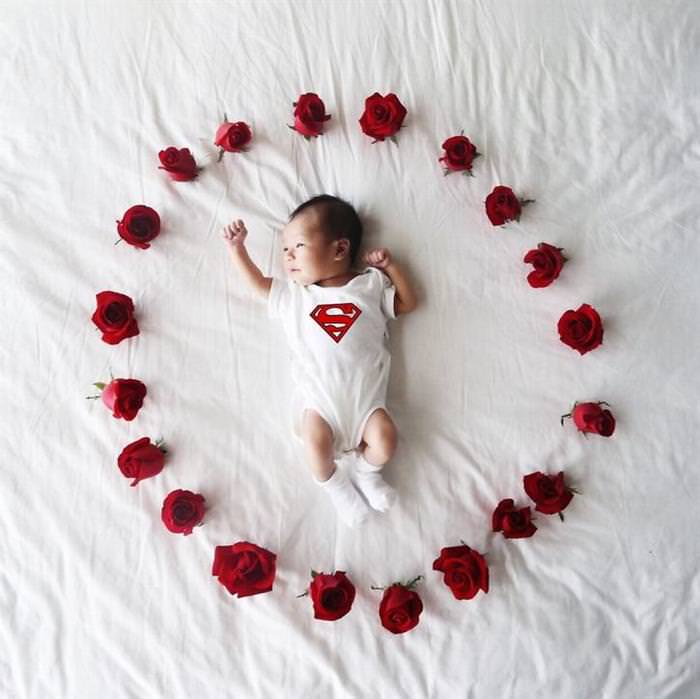 6) Surf's Up, Cutie Pie!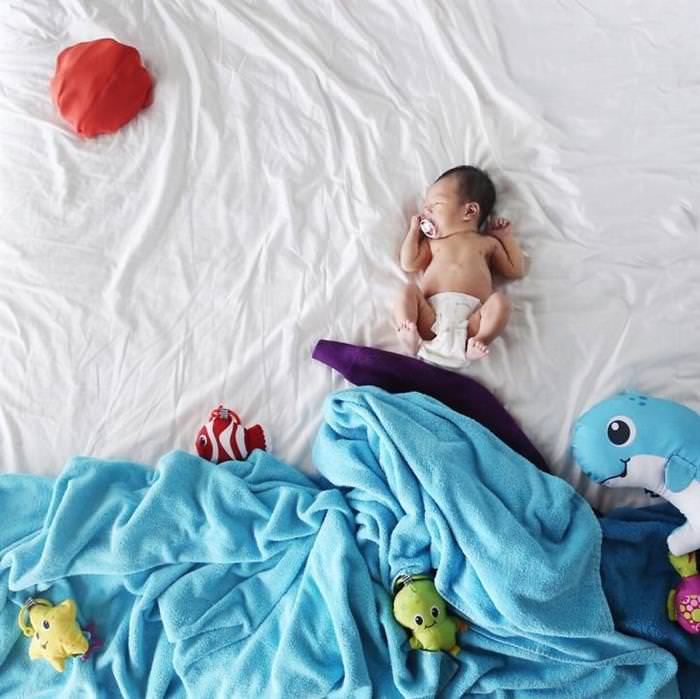 7) Froggies Under the Rainbow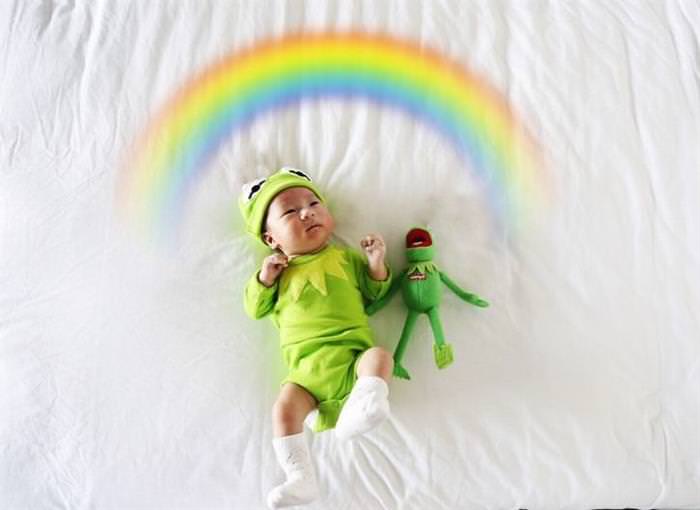 8) Don't Mind Me, I'm Just Hanging Out to Dry!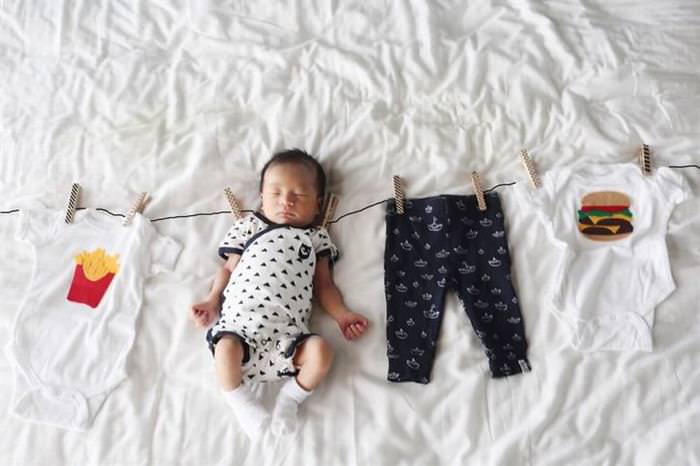 9) A Little Mustard on That Cute Crab Roll, Please!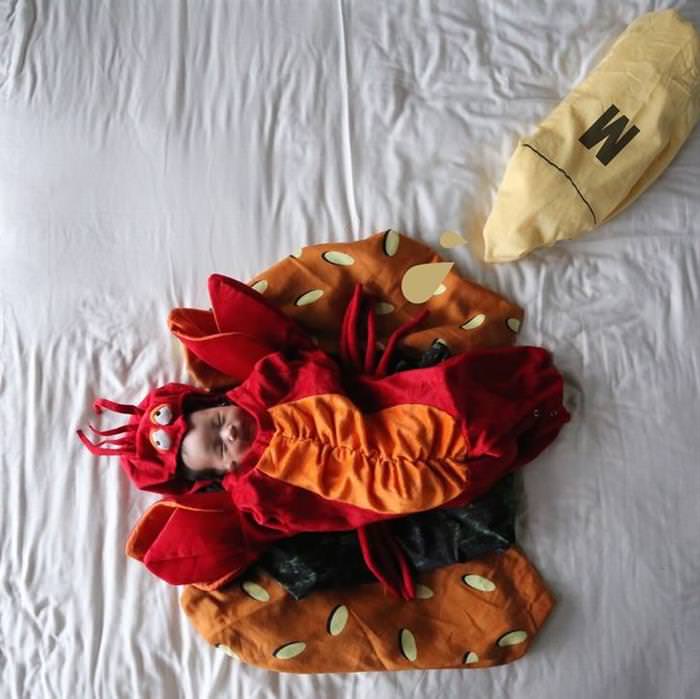 10) Music Makes Me a Happy Little Baby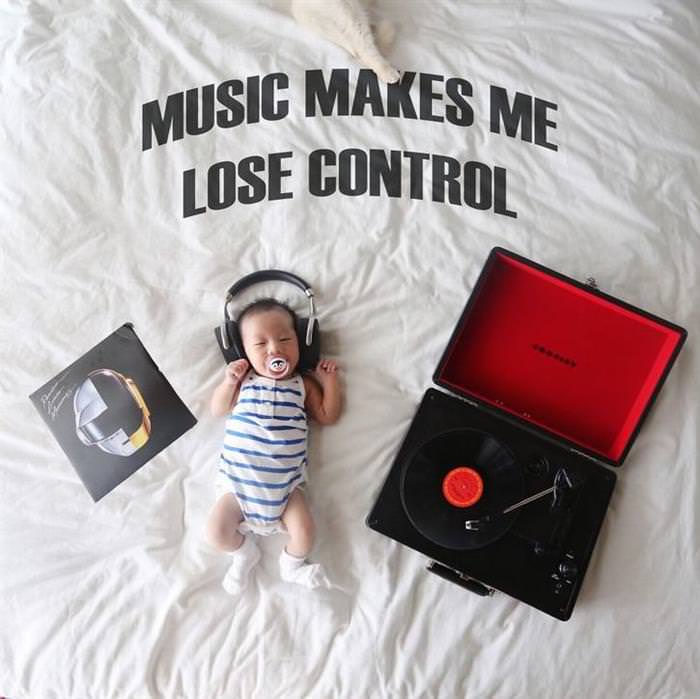 11) Smells Like Diaper Changing Spirit!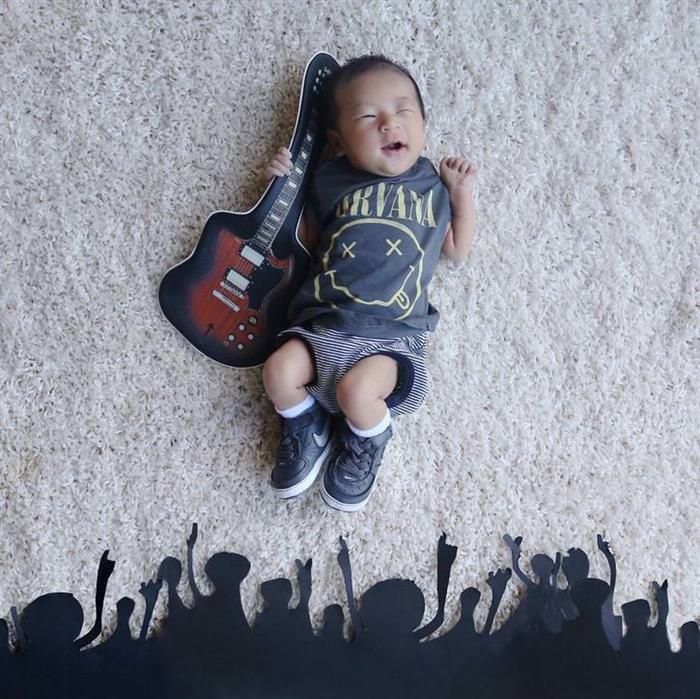 12) Wizard of Cuteness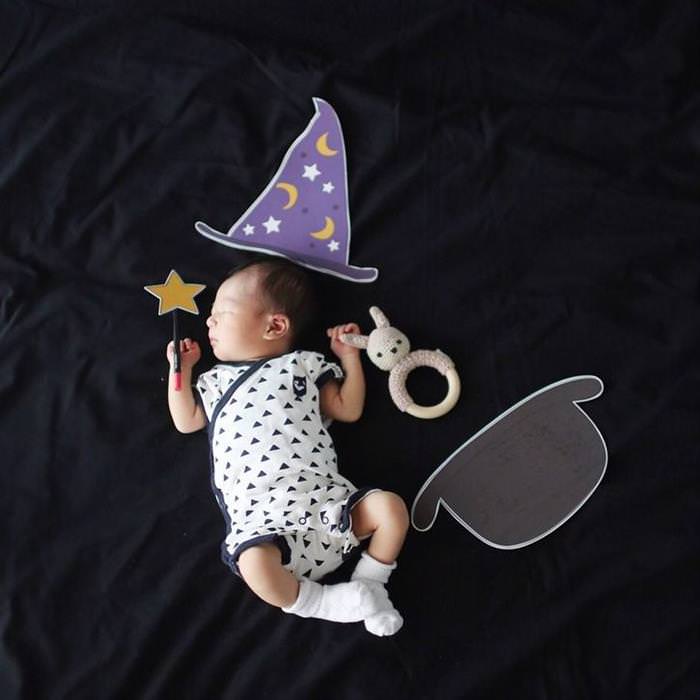 13) Would You Care for Some More Tea, Mr. Lion?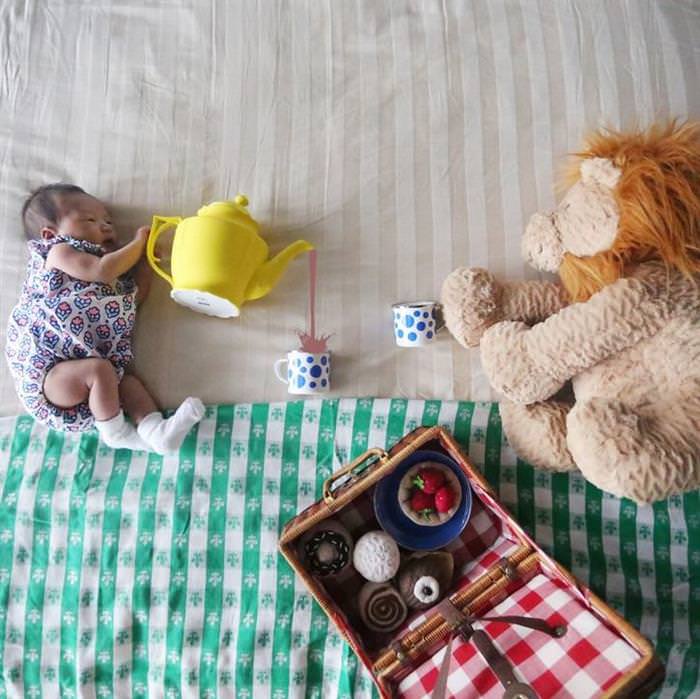 14) Make Sure You Get My Good Side!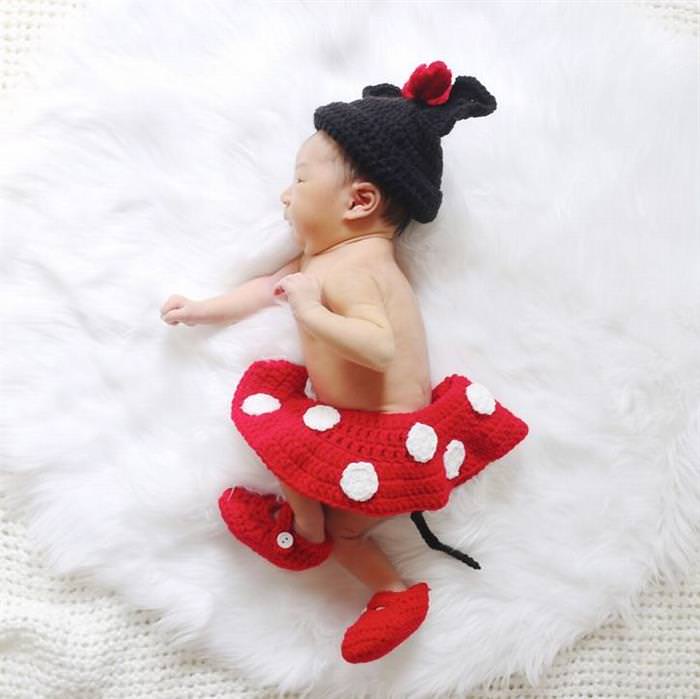 15) I'm the Queen Swan, and It's Time for My Royal Nap!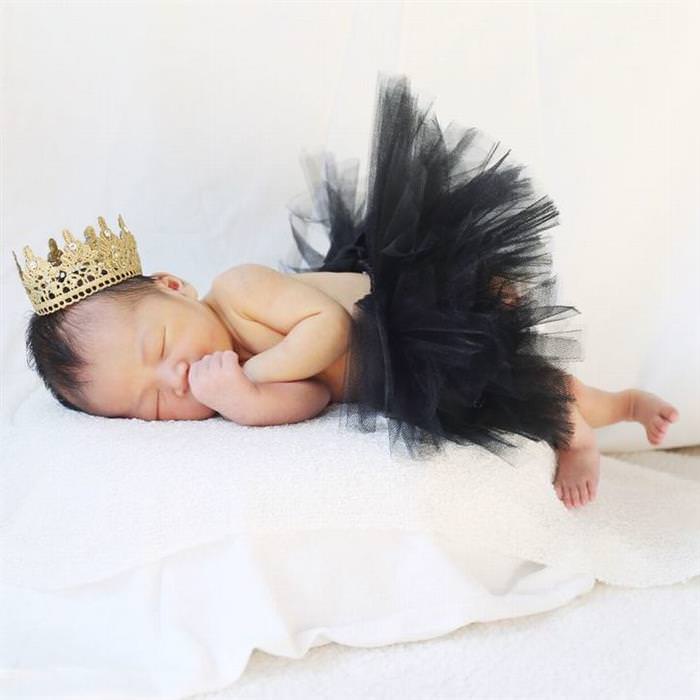 16) I'm Gonna Catch a Giant Fishy Today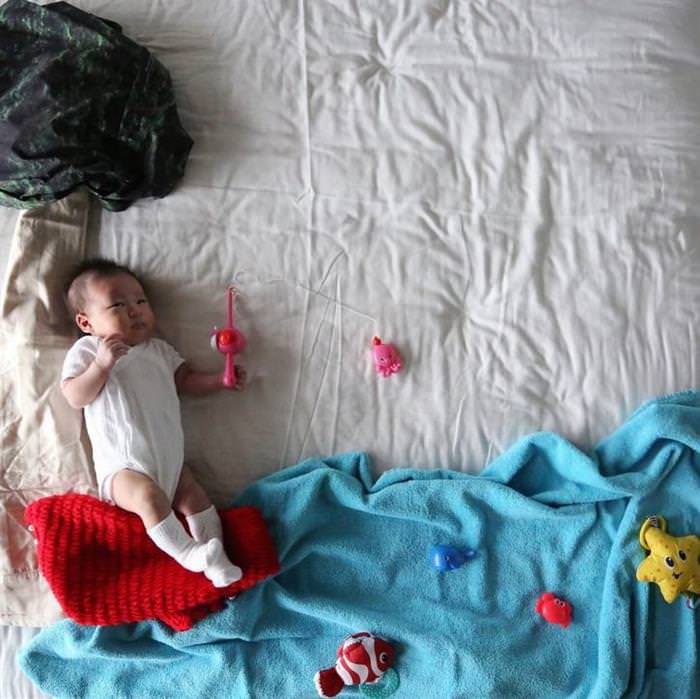 17) Having a Whale of a Time...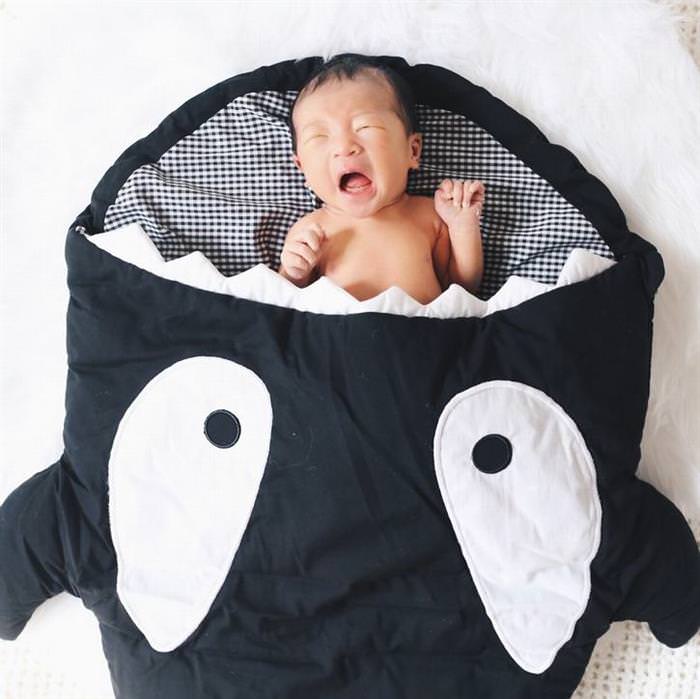 18) Yay, I've Conquered Mt. Blanket!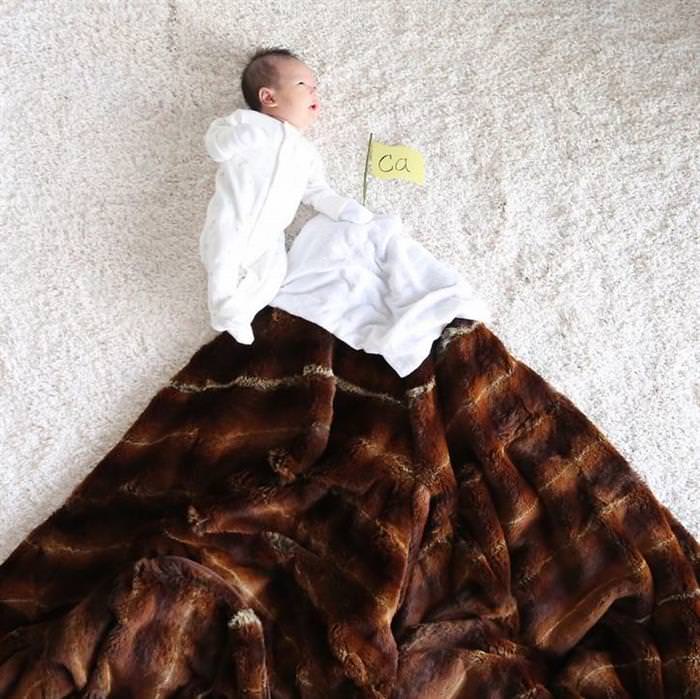 19) It's Time to Practice My High Dive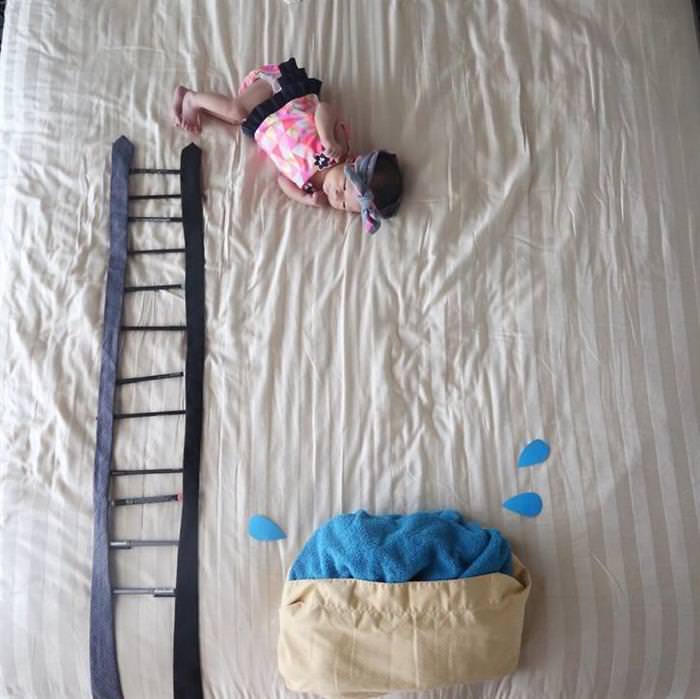 20) Baby Cupid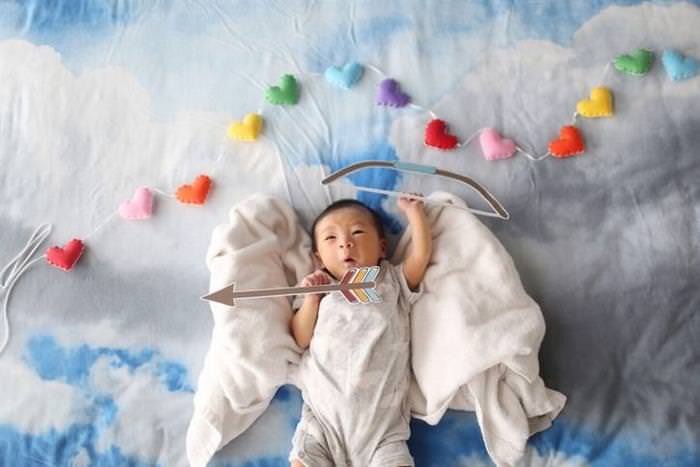 21) Like, Cowabunga, Dude!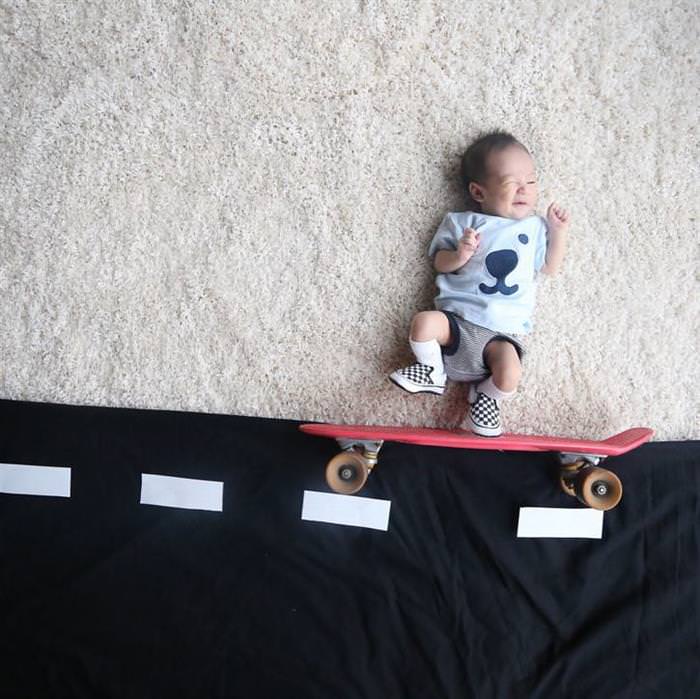 22) Sashimi Cuttie Pie Roll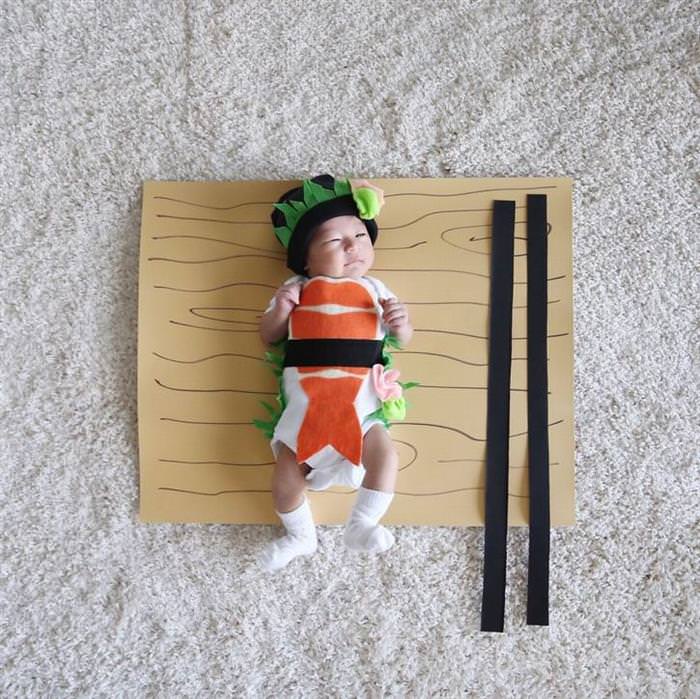 23) Life is Beautiful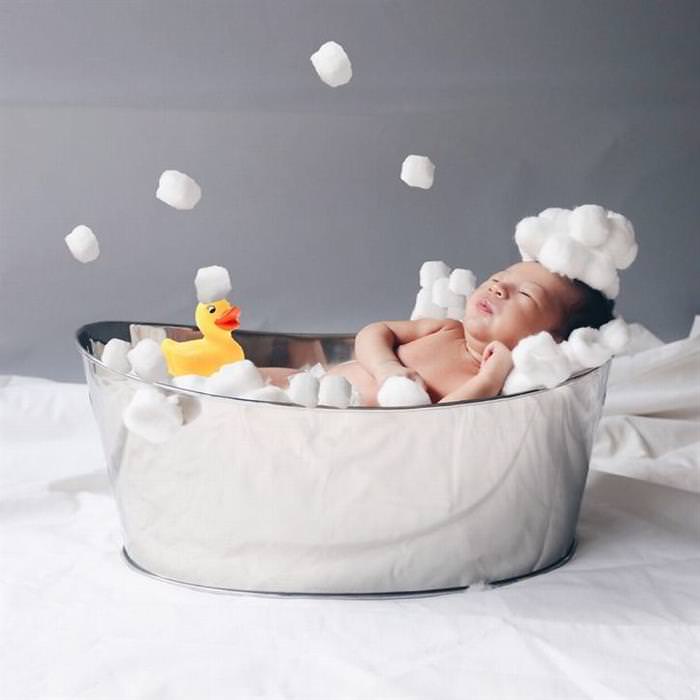 24) Watch My Juggling Abilities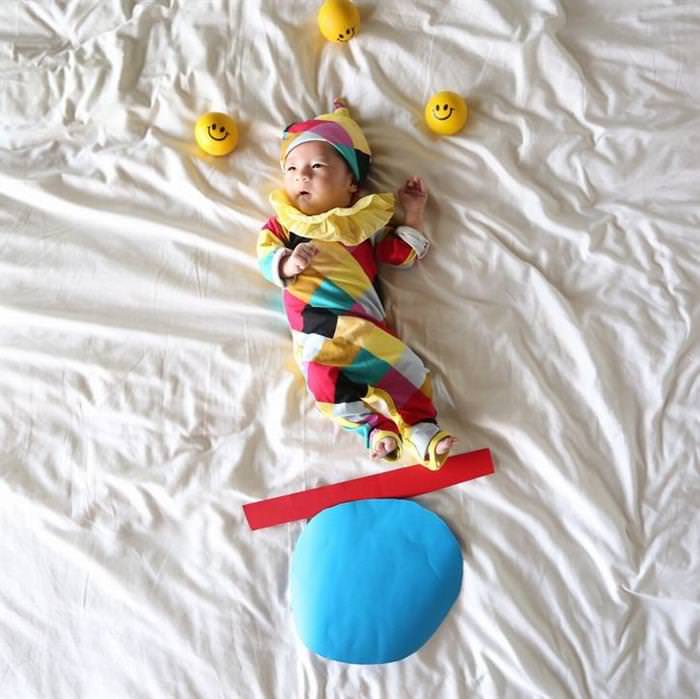 25) A Symphony of Sweetness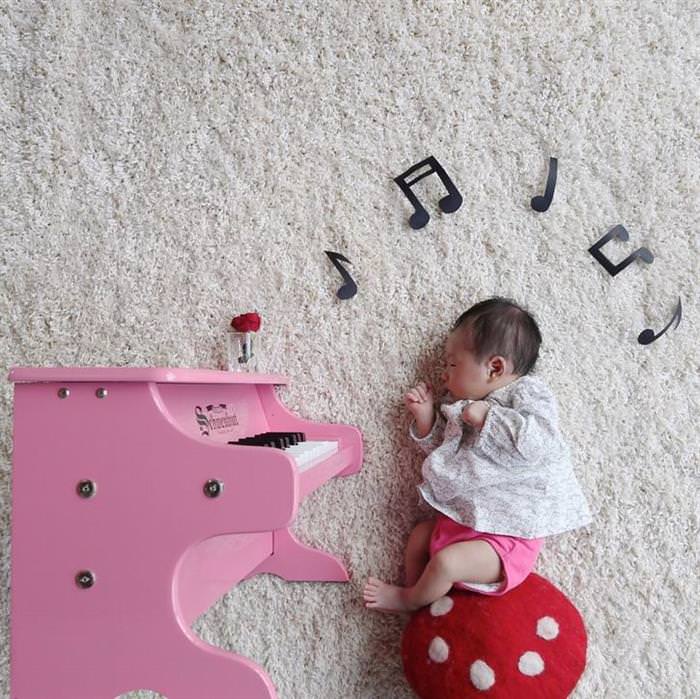 source
(H/T: boredpanda.com)