Grand Teton National Park is a United States National Park in north-western Wyoming. At approximately 310,000 acres (130,000 ha), the park includes the major peaks of the 40-mile-long (64 km) Teton Range as well as most of the northern sections of the valley known as Jackson Hole. It is only 10 miles (16 km) south of Yellowstone National Park, giving visitors the chance to see both amazing parks in one trip.
This is also one of the most beautiful park areas in the world, encompassing miles of trees, grass, lakes, creeks and mountain ranges, not to mention a large and diverse wildlife community.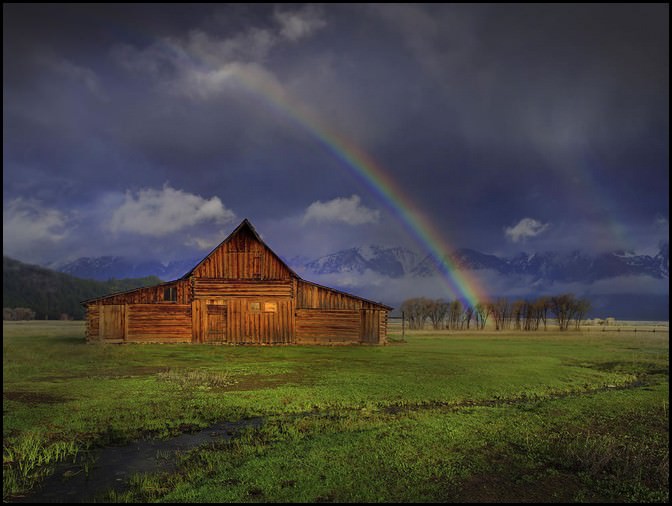 Grand Teton National Park is one of the most popular parks in the United States.
Why? You're about to find out!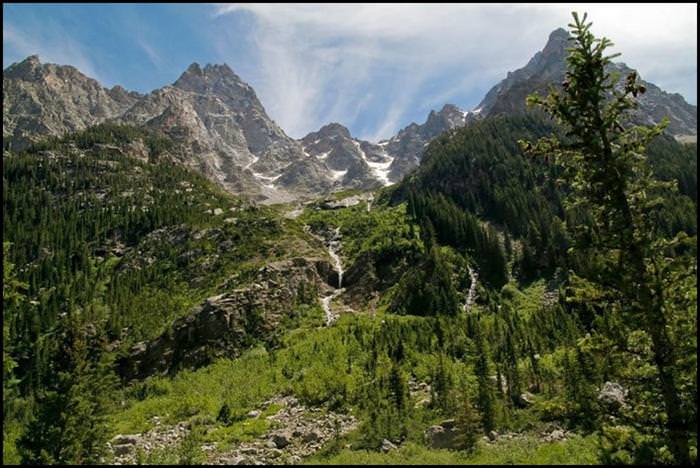 The park is not flat, travelers can climb up to 13,000 feet (3960 meters) up to the top of tree covered Grand Teton mountain.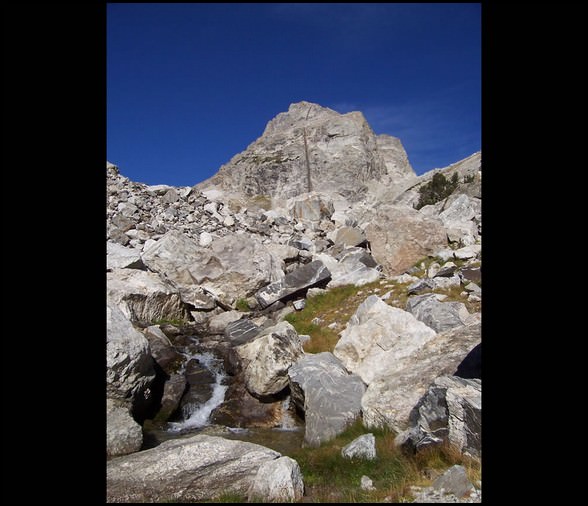 Another great peak, the Middle Teton reached 12,800 feet (3903 meters).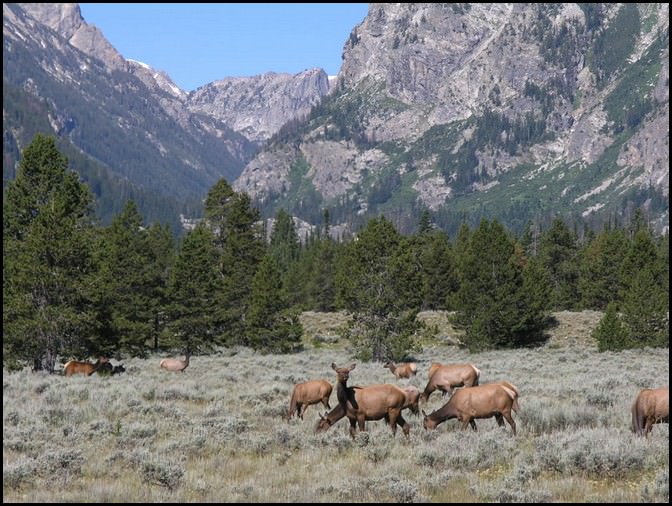 If you're looking for a way off the grid for some isolation and relaxation, the Derelict House may be the perfect getaway for you.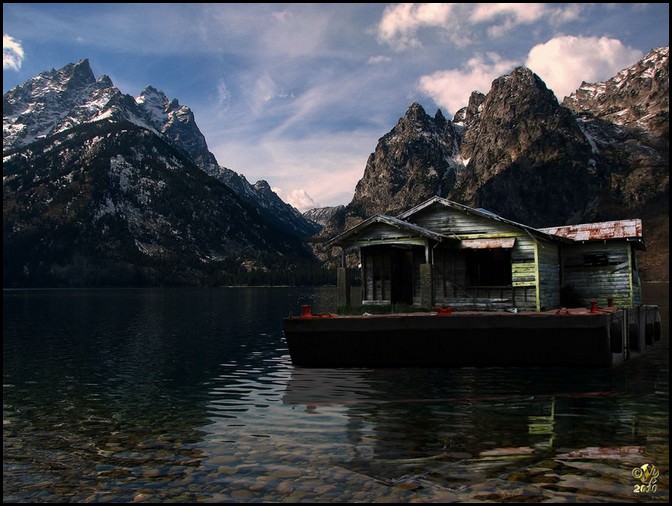 The Grand Teton park is also famous for its wildlife. Visitors can easily capture sights of moose, grizzly and black bears, elk, gray wolves, coyotes, bison, pronghorn and even bald eagles. Visitors are of course advised to keep a safe distance from the wolf packs and the bears.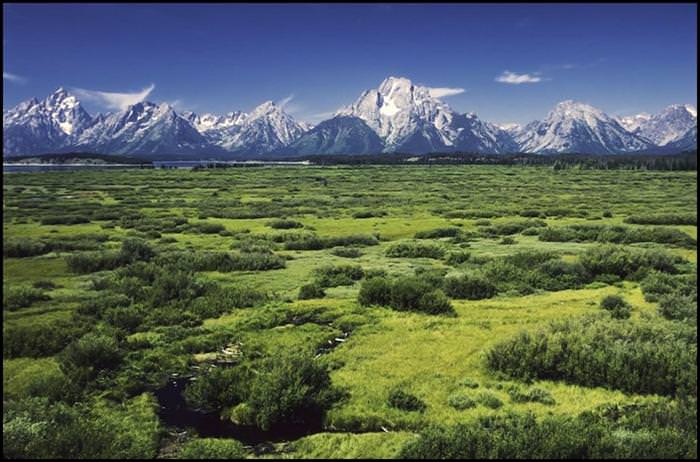 Looking out from the Jackson Lake Lodge. These are the willow flat areas that spread right up to the Teton mountain range.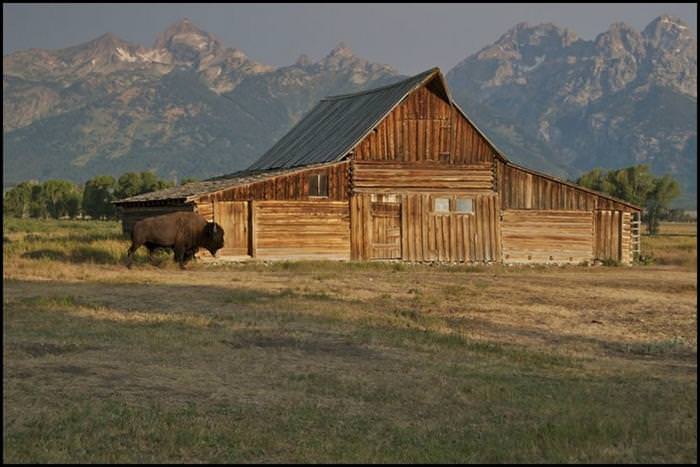 A curious bison come to check up on this weird structure.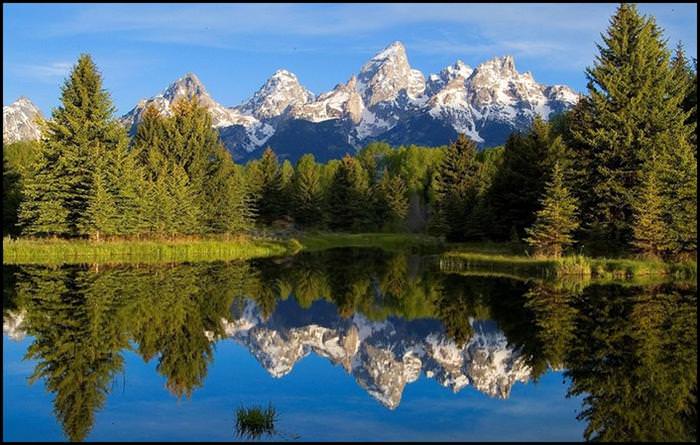 A beautiful mirror. In one photo we can see a gorgeous lake, trees and mountains.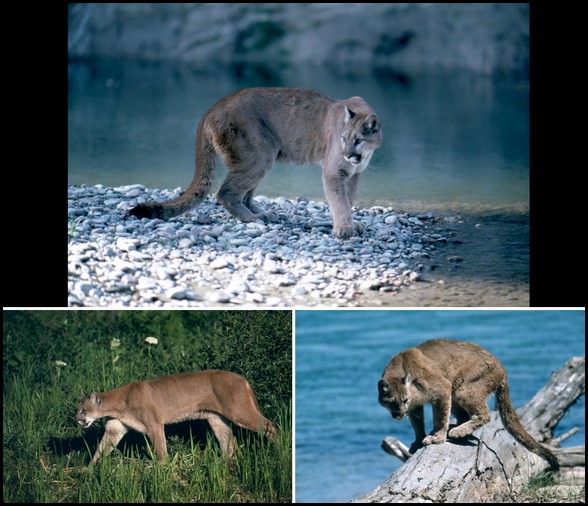 Mountain lions can also be found in the park, but are rarely seen by visitors.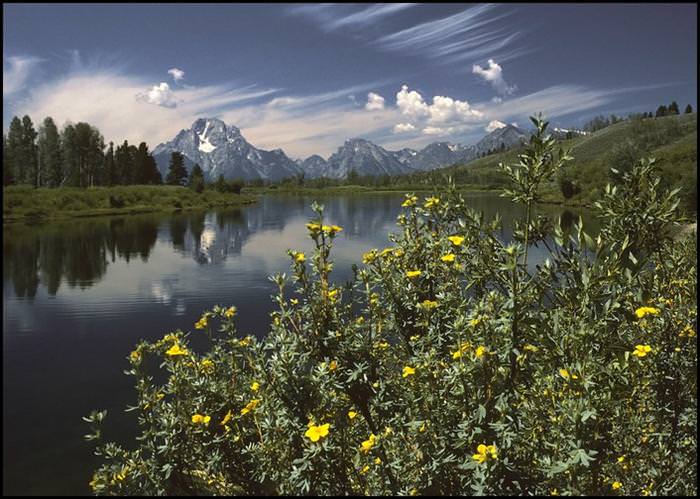 View from Oxbow Bend.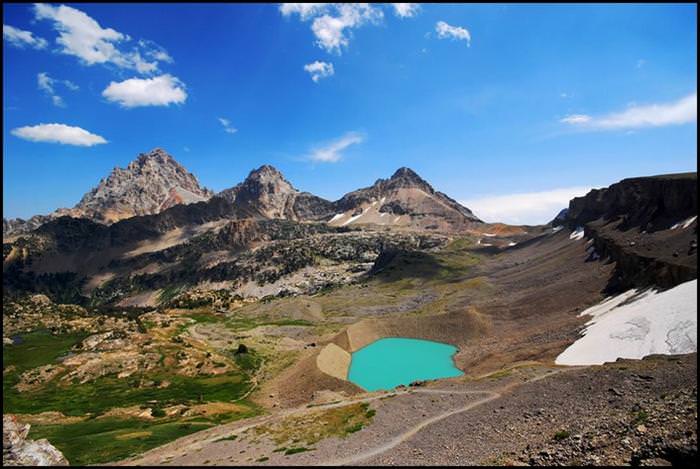 A gorgeous view of a lake formed by the deposits from the glacier and mountains above it.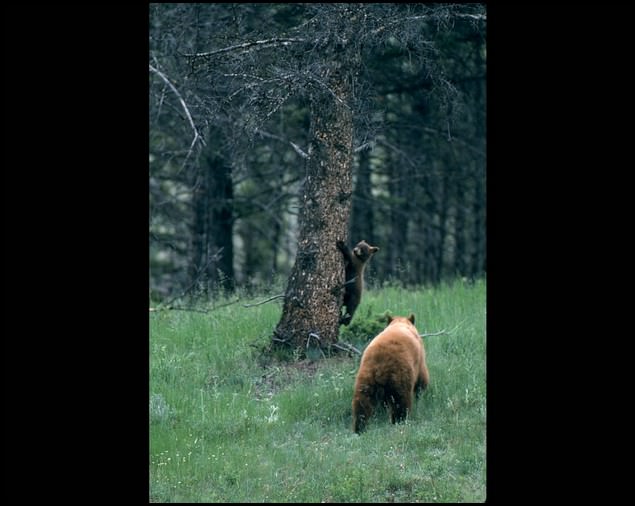 A black bear approaches her cub as it climbs a tree.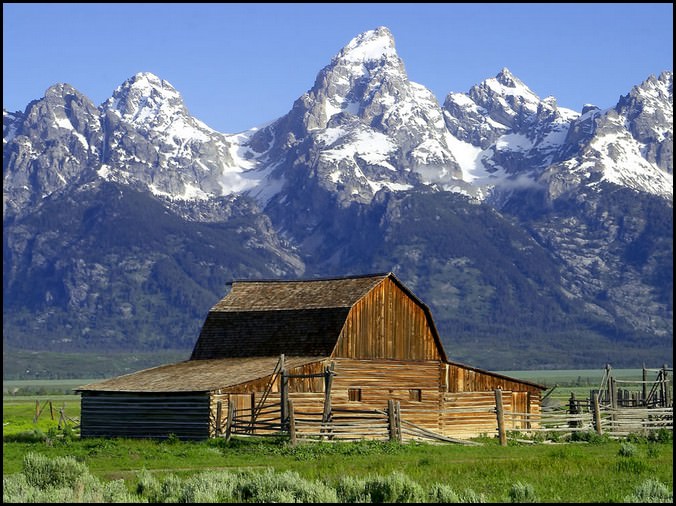 Jackson Hole Valley - a beautiful place for a farm.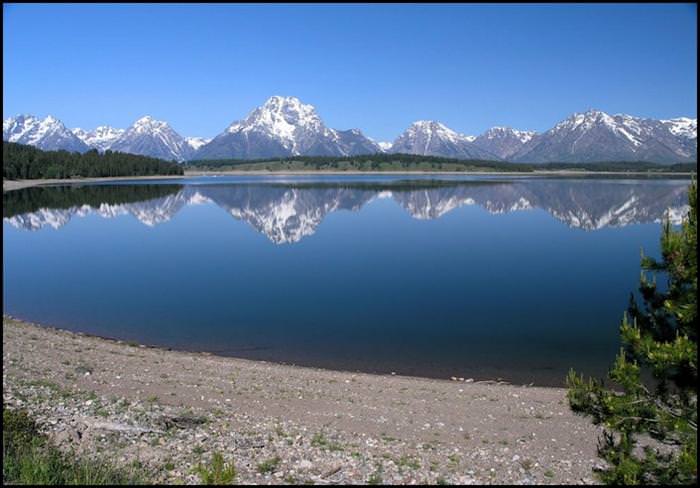 The Grand Teton is the 8th highest elevation in the United States.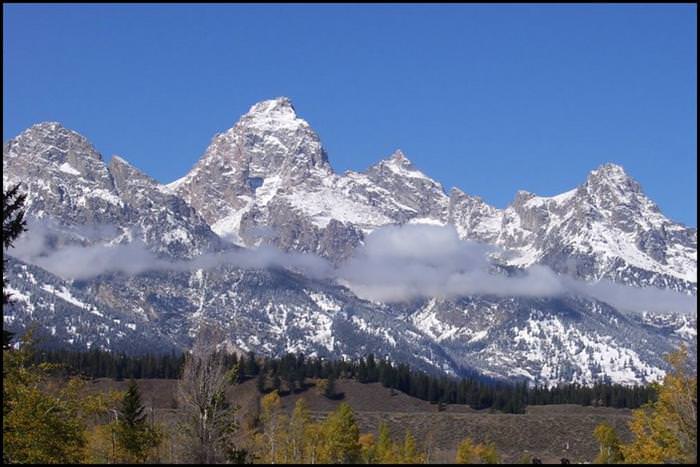 The Grand Teton mountain covered in snow.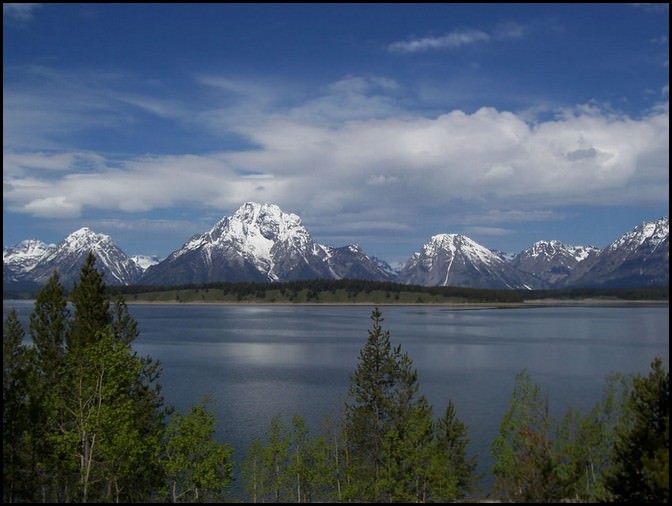 Jackson Lake is the biggest lake in the park.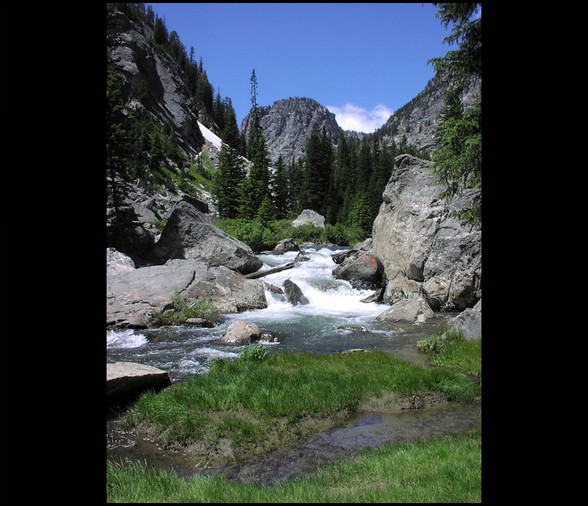 One of the many creeks that run through the canyons.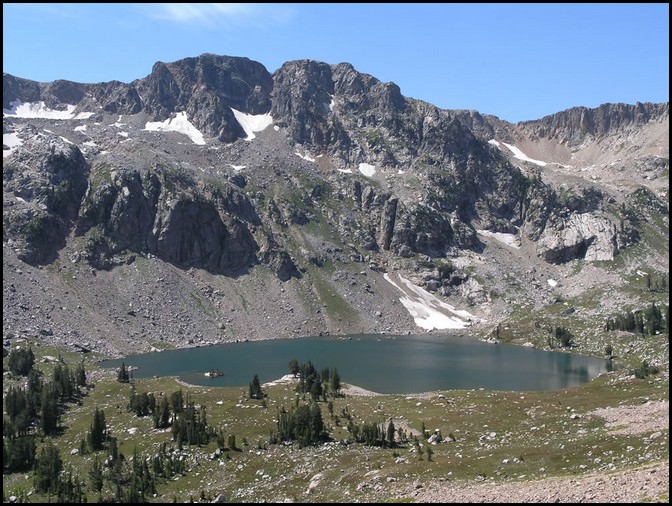 Lake Solitude is not as sad as its name. In fact, it's a beautiful place for a picnic.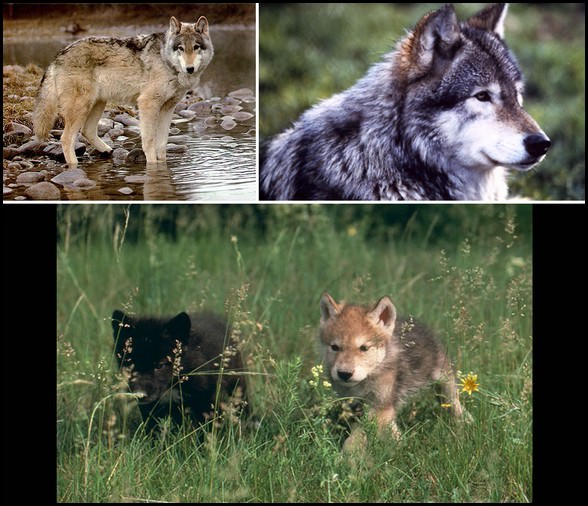 Aren't they adorable at this age? Wolf pups at the park.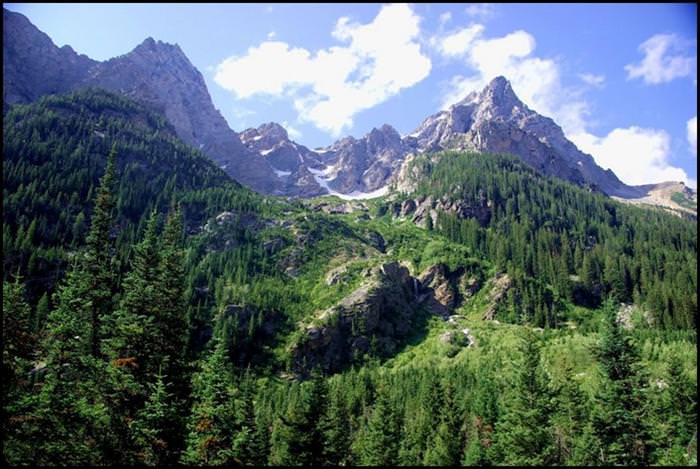 A wonderful shot of Cascade Canyon.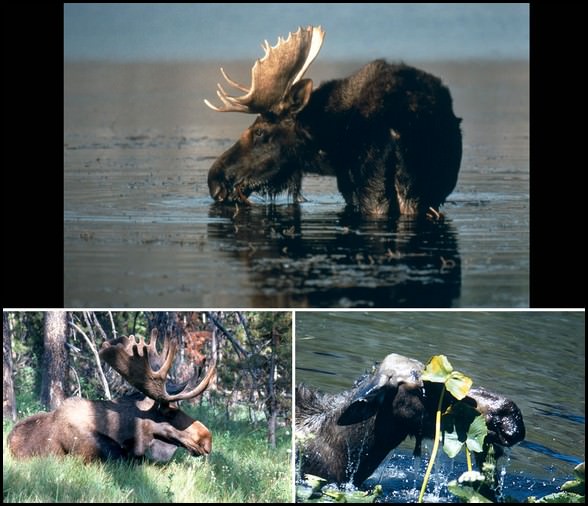 A noble beast: Moose at the park.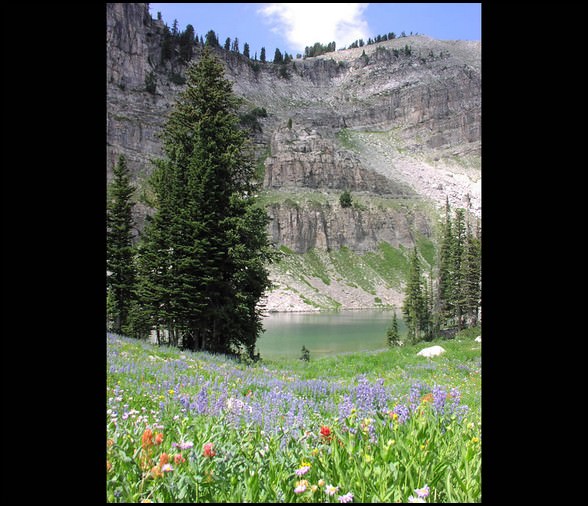 Wild flowers blooming near Marion Lake.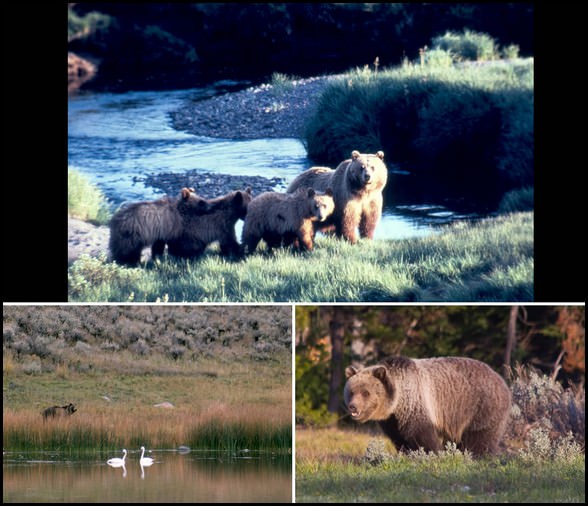 A day in the life of the Grand Teton Grizzly Bears.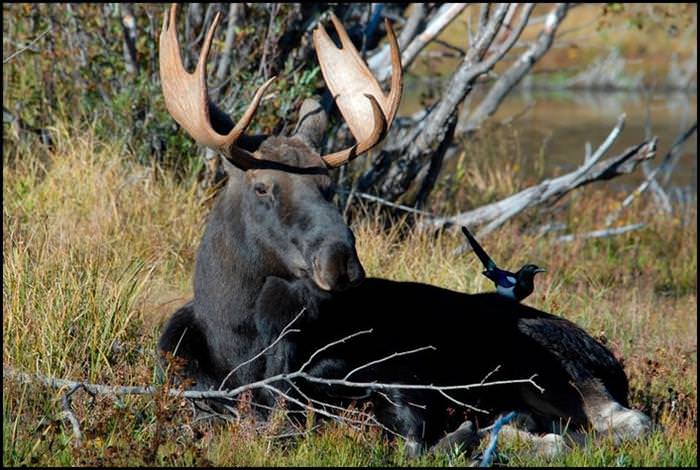 One of 16 known Bull Moose in the park.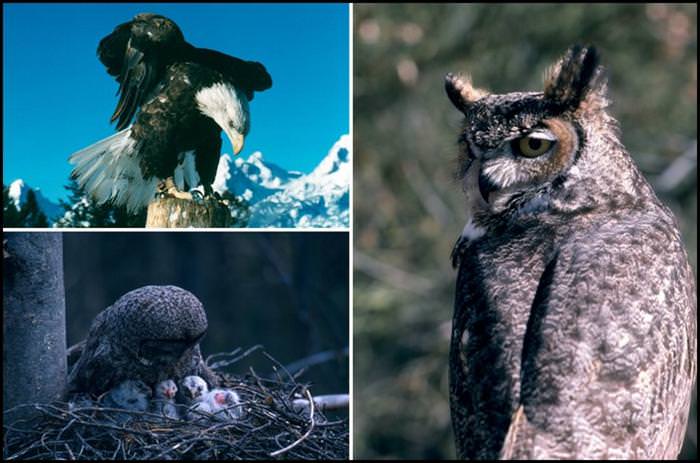 Top: Bald eagle. Lower Left: Great Horned Owl. Lower right: Great Gray Owl.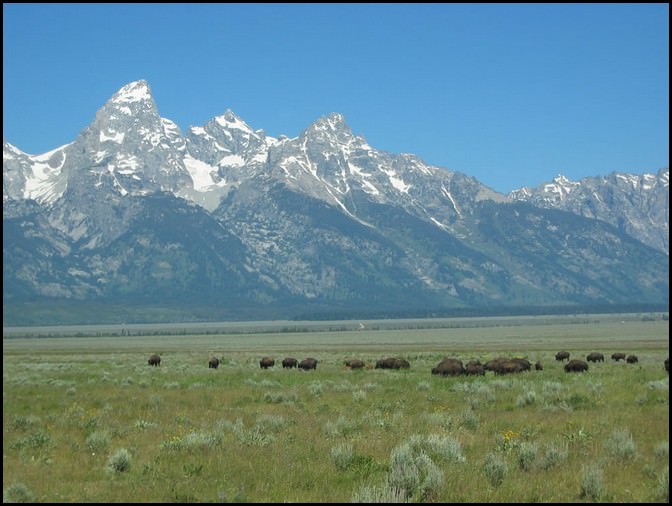 A buffalo herd grazing peacefully under the mountains.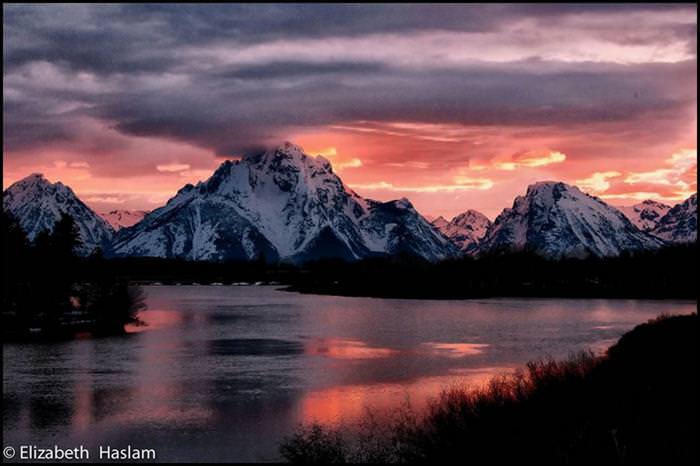 Sunset overtakes the Teton Range as we say our farewells to this amazing park.