There have been some unexpected moments captured on film before, but what makes these moments so special is the fact that most of them changed the course of history. Some photos date as far back as to the early 20th Century, with a few prototype designs that would eventually pave the way for the technology we use today.
1) The Walking Machine. (1937)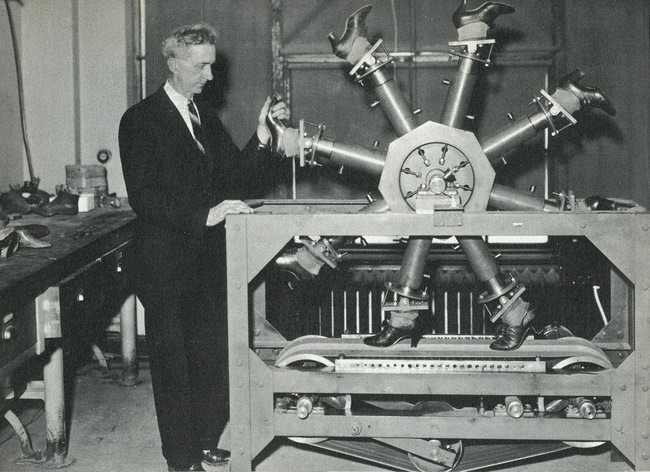 The Walking Machine was used to test wear on shoes.
2) Filming Of The MGM Screen Credits. (1928)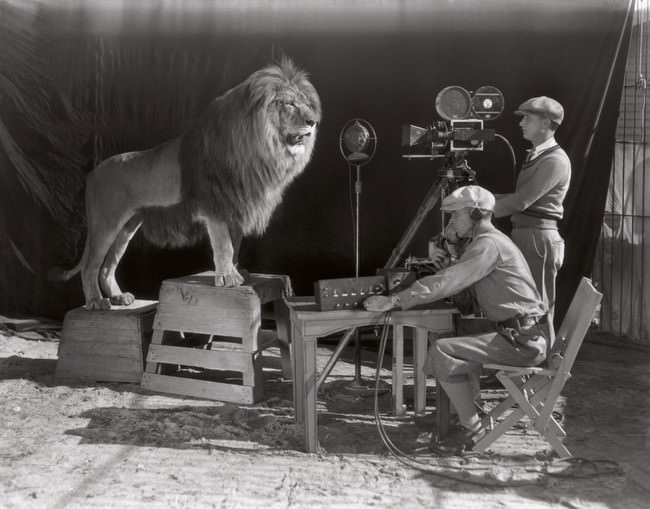 The famous lion you all may recgonize from the beginning of each MGM movie.
3) The Construction Of The Hoover Dam. (February, 1934)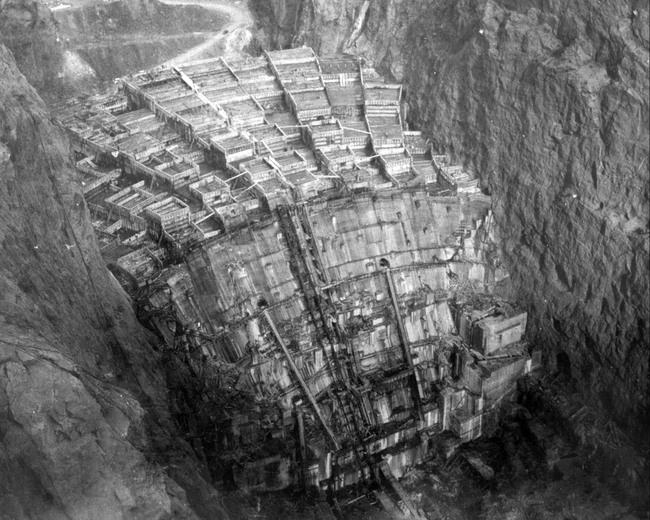 The concrete used to build the monumental Hover Dam.
4) The Last Known Image Of The Hoover Dam. (1936)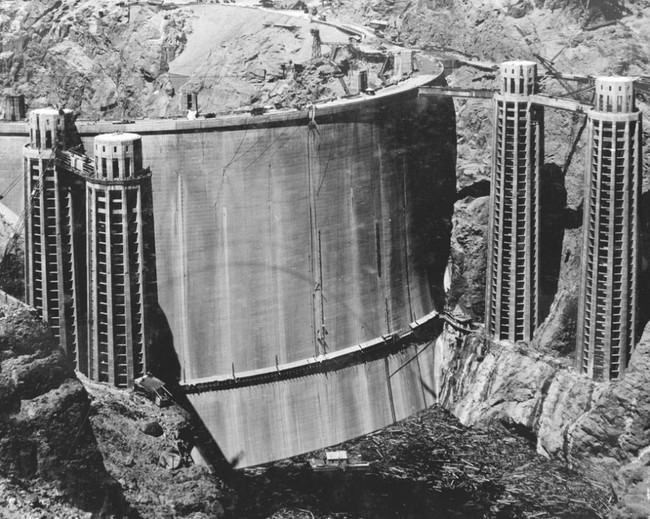 The final photo taken before the Hover Damn became submerged in water.
5) Charlie Chaplin Standing Tall At Wall Street. (1918)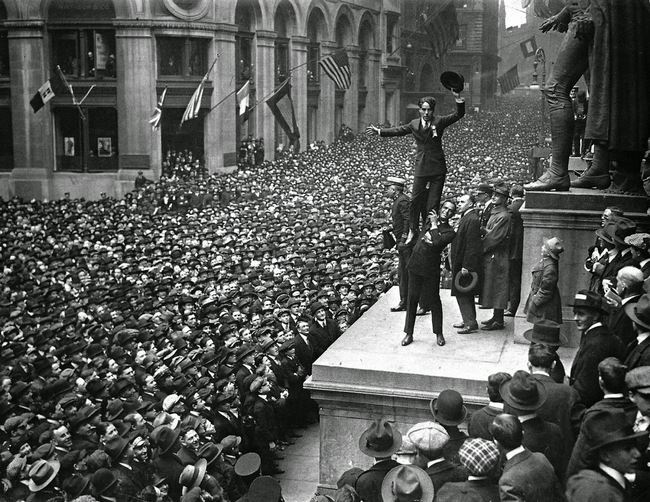 Douglas Fairbanks Jr. hoists the popular silent screen star to promote Liberty Bonds.
6) J.D Salinger Writing The Catcher In The Rye. (1944 - 1945)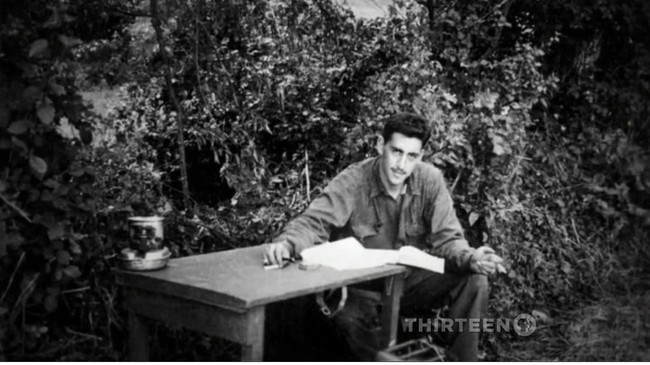 This image was taken on the beaches of Normandy during the Allied invasion of France. Sallinger actually carried 6 chapters of the book along with him.
7) A Unique Game Of Chess In St. Petersburg, Russia. (1924)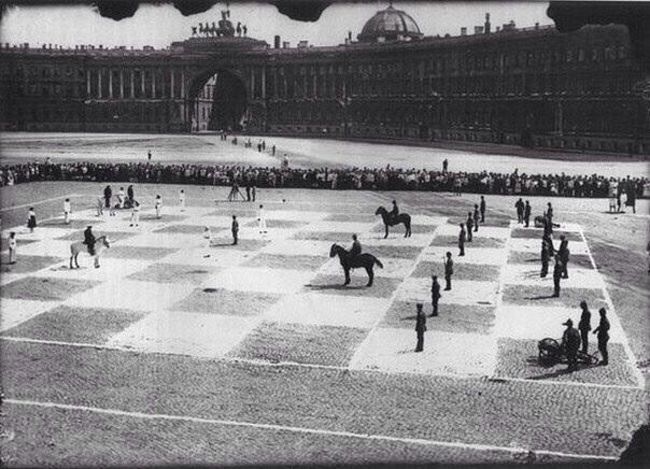 Soviet soliders were used as chess pieces to simulate the real board game.
8) The Beatles At The Aldershot Club. (December, 1961)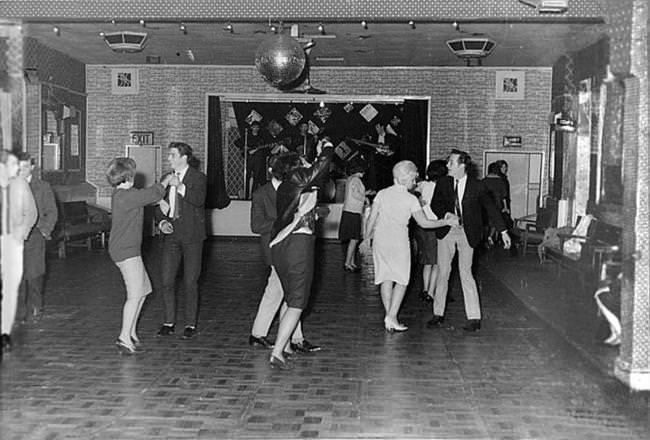 This was the final gig performed for a tiny crowd before making history a year later, and changing the face of rock and roll forever!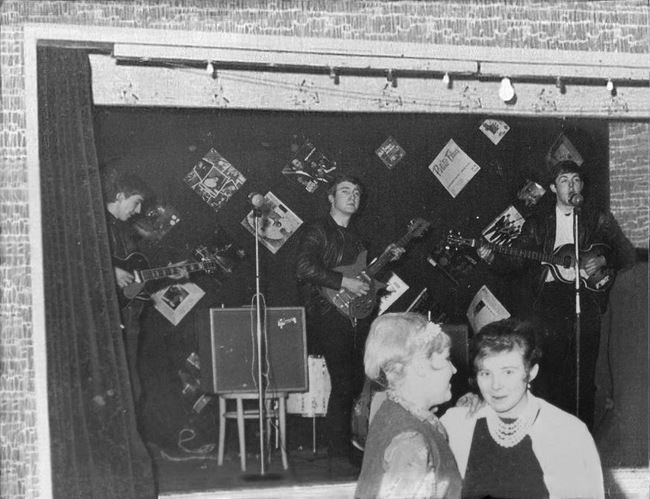 9) An Astronomical Selfie From Buzz Aldrin. (November, 1966)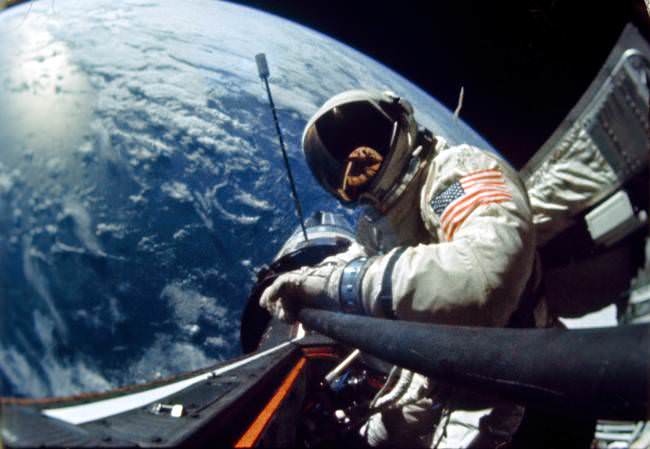 Aldrin takes a moment to pose for the camera while aboard the Gemini 12.
10) An Extinct Zebra At The London Zoo. [1870]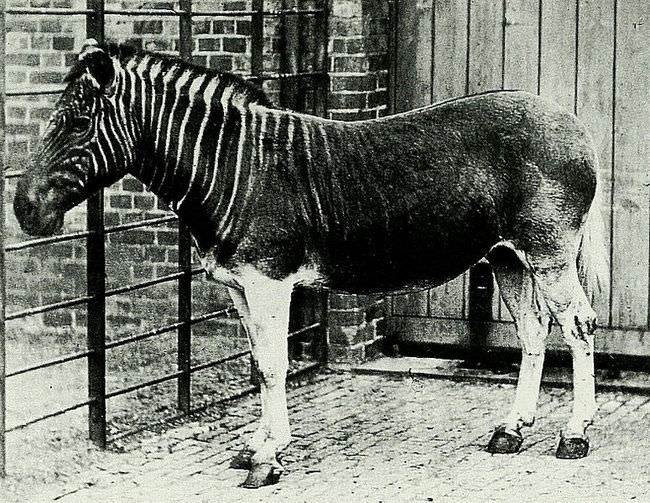 This rare image of a hybrid zebra, known as a Quagga, is the only known photo to exist.
11) A Picnic On A Deserted Highway. (1973)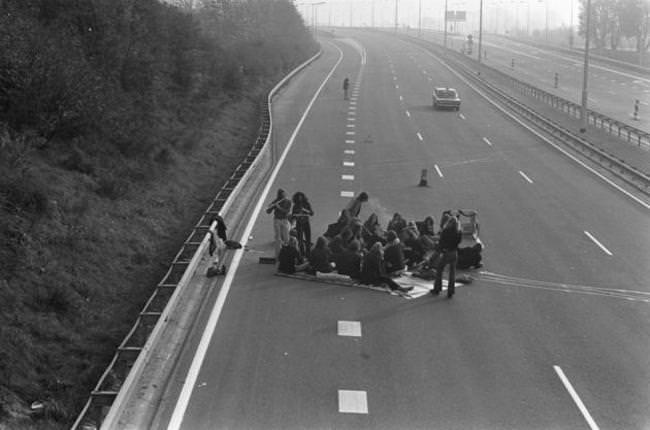 This highway was left abandoned after the oil crisis of 1973.
12) Alfred Hitchcock Enjoying The Snow. (1960)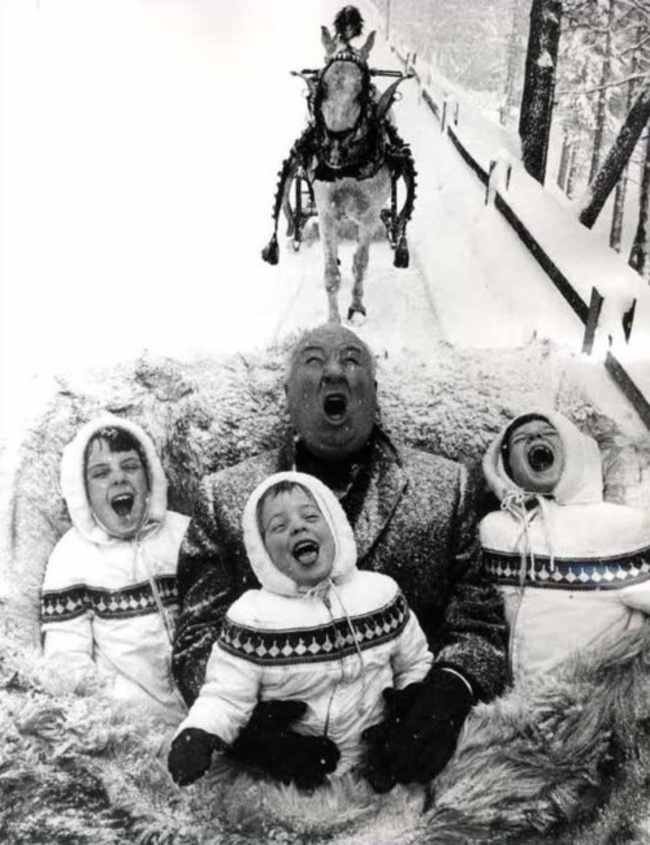 Hitchcok and his grandchildren have a snowy little treat...
13) A Female Pitcher Making History. (April 2,1931)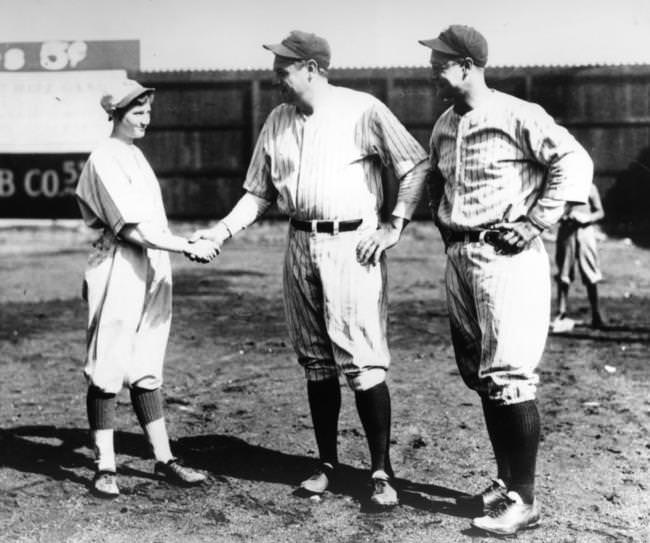 Jackie Mitchell has the rare honor of striking out both Babe Ruth and Lou Gehrig!
14) The Queen Practicing Her Aim. (1993)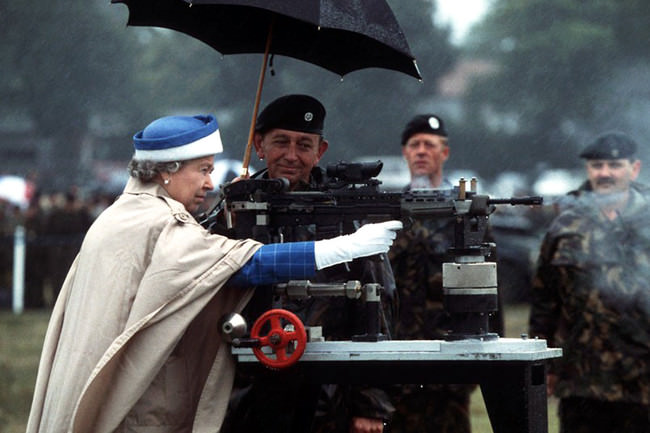 Queen Elizabeth II firing a British L85 battle rifle in the fields of Surrey.
15) A Child Feeding A Hungry Giraffe. (Circa 1950's)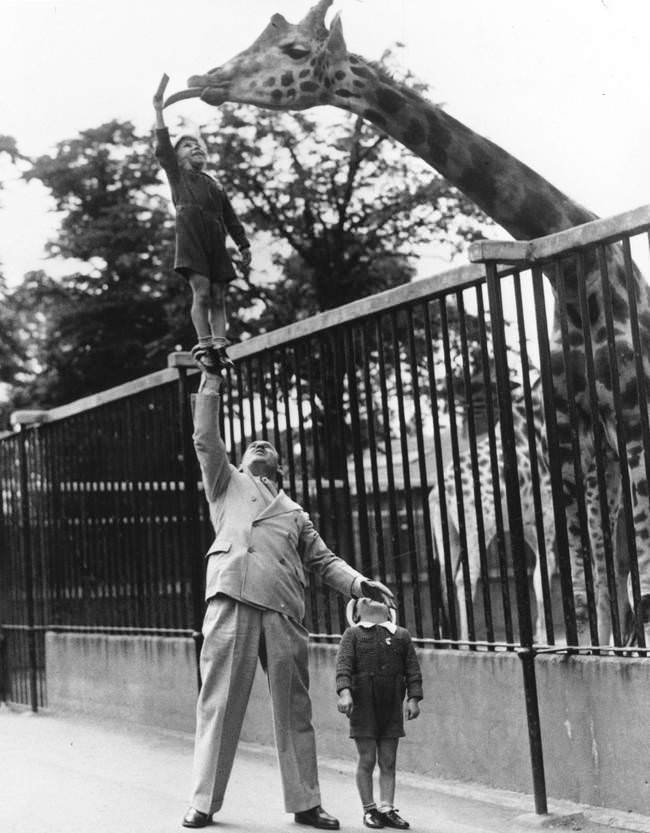 Circus strongman, Paul Remos, lifting his little boy high up to feed a giraffe at The London Zoo.
16) The Beginning Simulation Of A Modern Day Plane. (1942)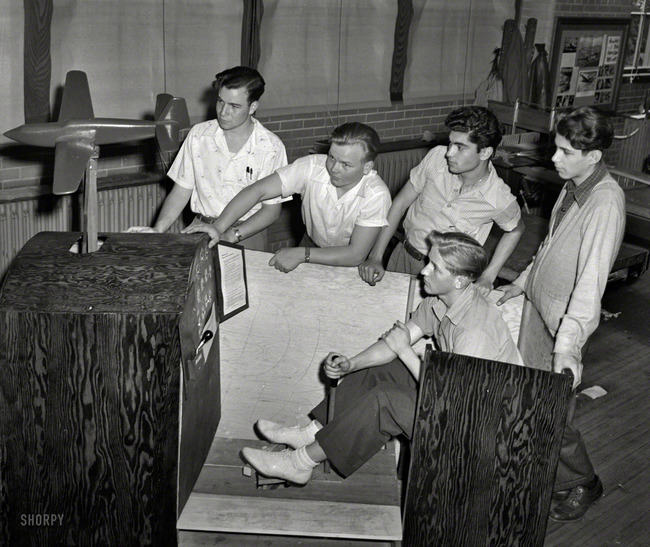 A few anxious guys experiment with a flight simulator to prepare for the real thing.
17) An Enormous Hard Drive Boards A PanAm Plane. (1956)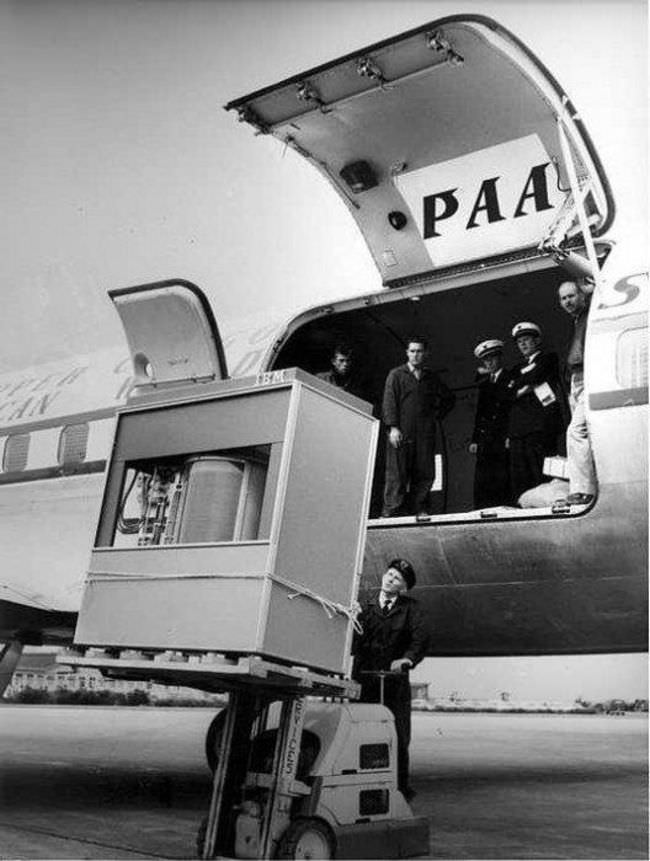 This gigantic hard drive carried 5MB of data along with it. These days, a a hard drive containing 200,000 more data is smaller than your thumb.
18) An Up Close Look At An F-86 Jet Fighter. (1955)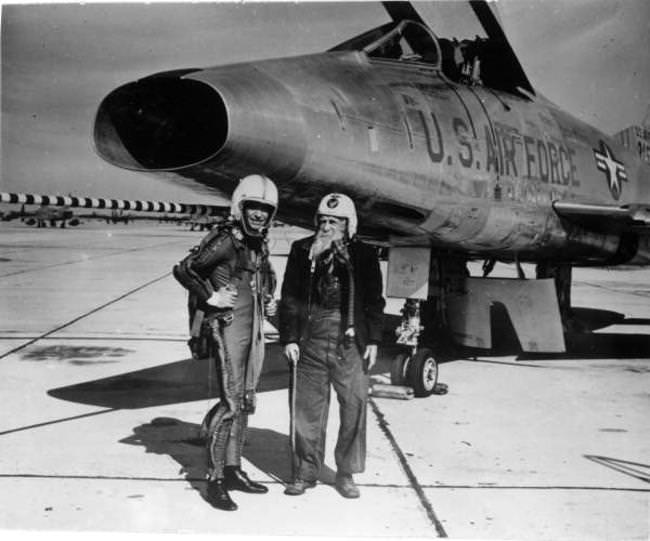 A confederate veteran named Billy Lundy, standing beside an Air Force pilot. The times have certainly changed here!
19) Hello, India! India Receives Its First Satellite. (1981)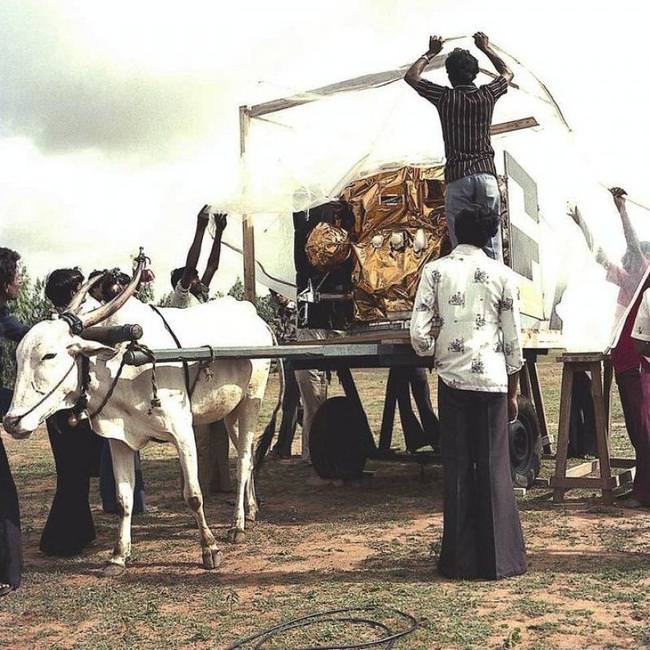 The Apple made history by becomming India's first known satellite.
20) A Rooftop Race On Top Of The Fiat Factory In Italy. (1923)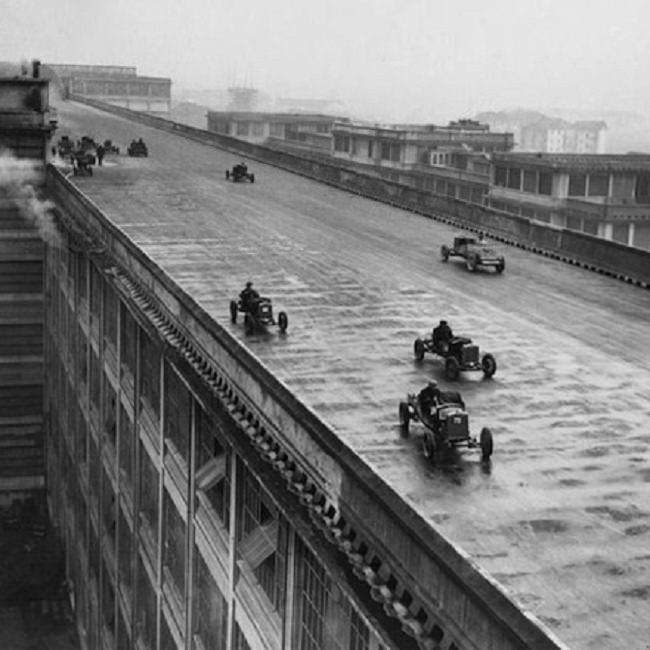 Fiat wokers in Italy enjoying a little "Formula-1" race during a break.
21) A Narrow Escape! (1962)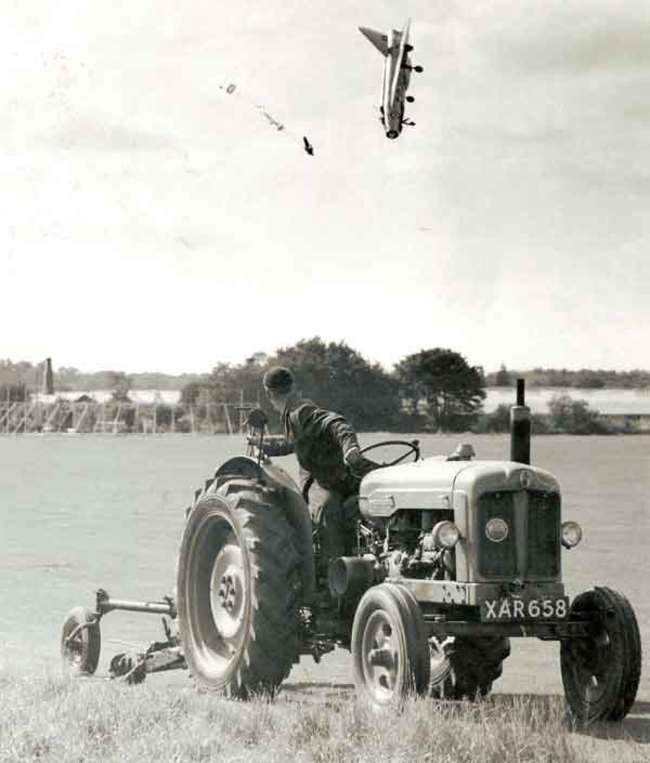 English test pilot, George Aird, barely escaping death by ejecting out of a prototype jet that nosedived into the ground.
22) Winnie The Pooh. (1928)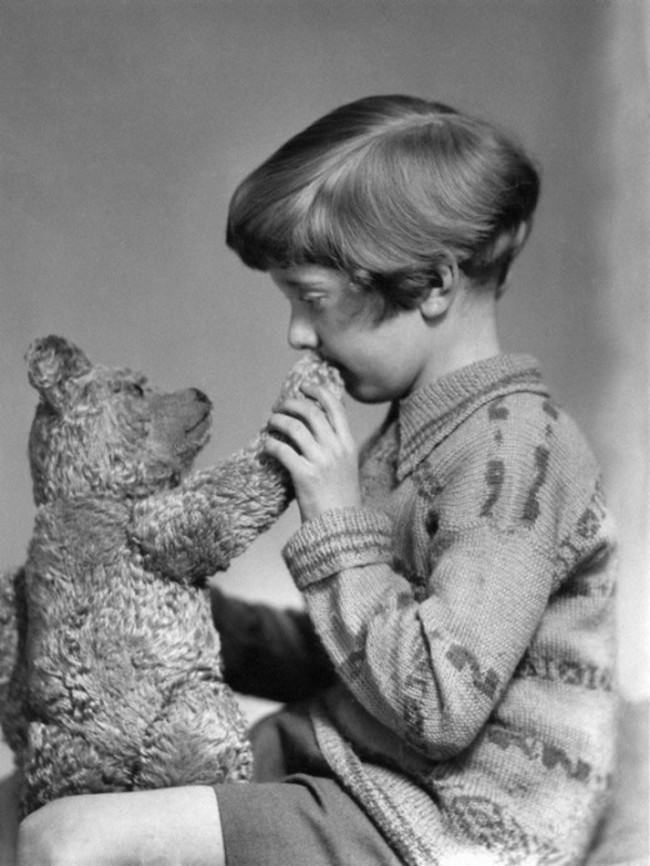 A.A. Milne named the widely popular teddy bear after the city of Winnipeg, Manitoba, Canada.
23) A Water Surfing Elephant. (Circa 1950's)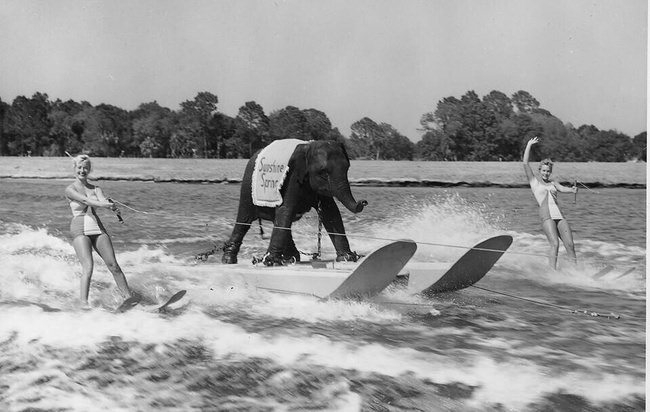 Queenie made history by becomming the first elephant to go water surfing.
24) Napoleon Of The Chimpanzee World. (1915)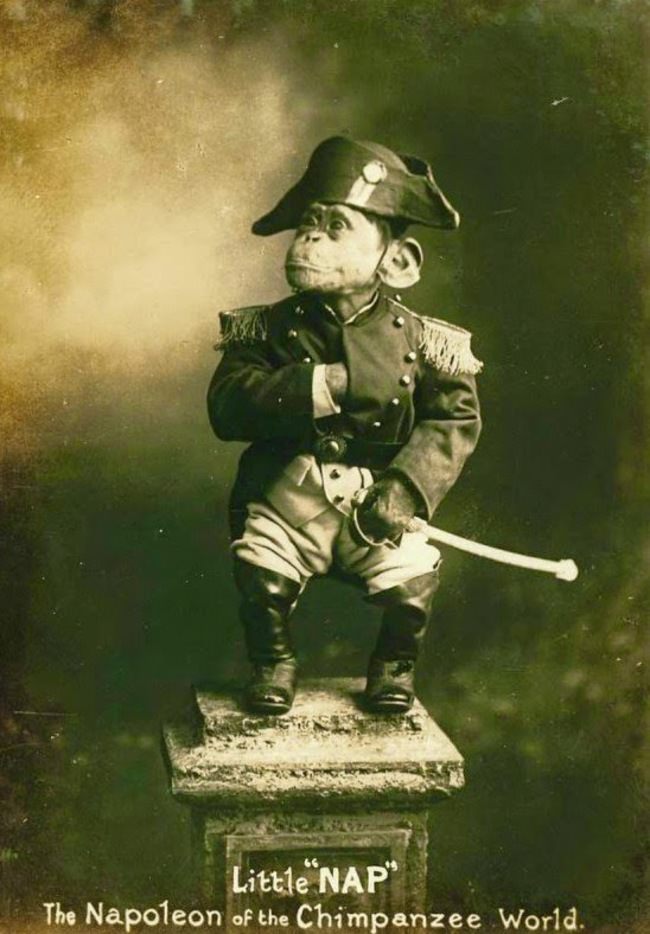 Little Nap became a very popular attraction for kids and people of all ages.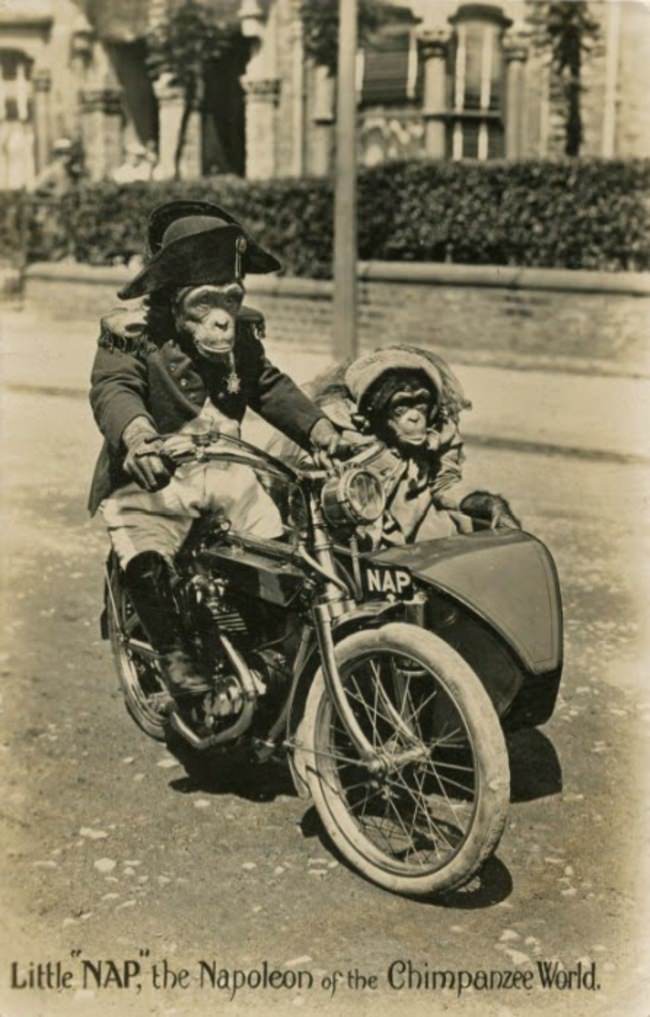 25) A Unique Glider Plane. (1945)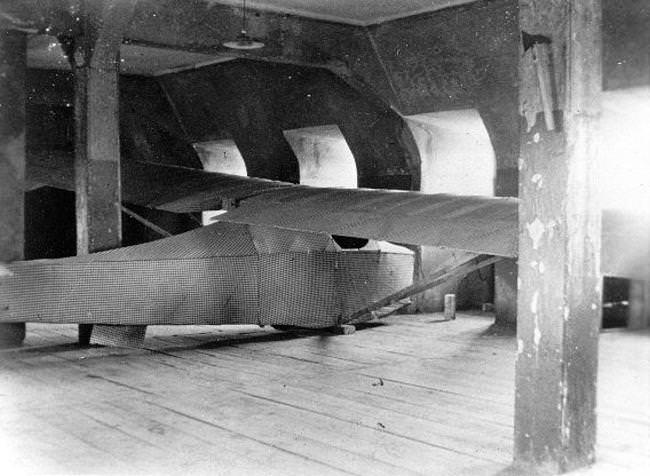 This British glider was actually constructed out of bed-sheets and floorboards! It was built by British prisoners of war trying to escape from a maximum security prison.
(H/T: distractify.com)