You've probably come across many different breeds of shepherds running around in the park, but none are as rare and exotic as the breeds seen here. Some breeds were once owned by the wealthy French and German elite, while others prefered to remain isolated from the outside world. One particular breed is so rare that fewer than 8 exist today!
Here are 20 of the most exotic dog breeds
:
1) Tibetan Mastiff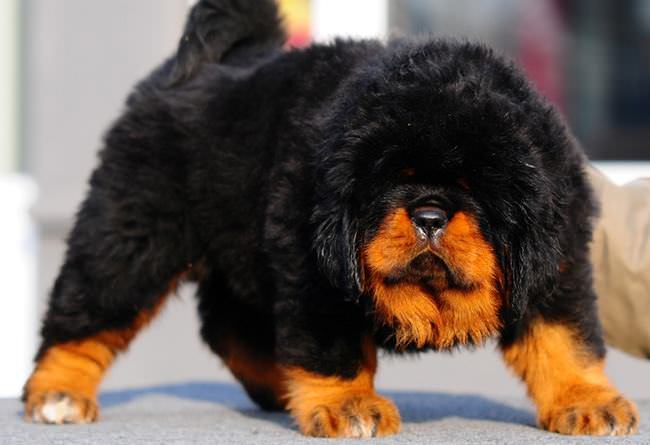 The Tibetan Mastiff relies on a thick coat of fur to keep warm during the harsh winters in Tibet. They typically weigh anywhere between 100 to 160 pounds or (45 to 64 kilos).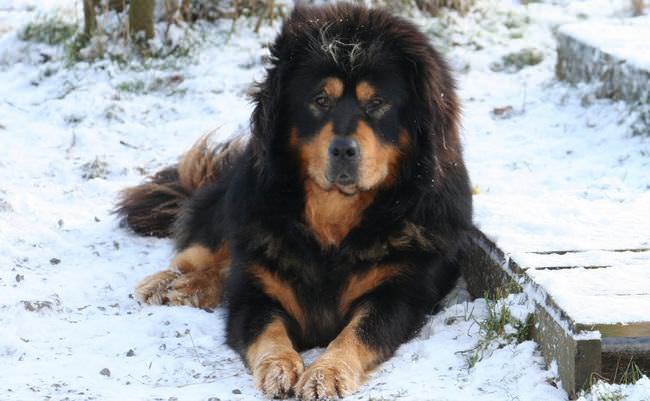 source
2) Dandie Dinmont Terrier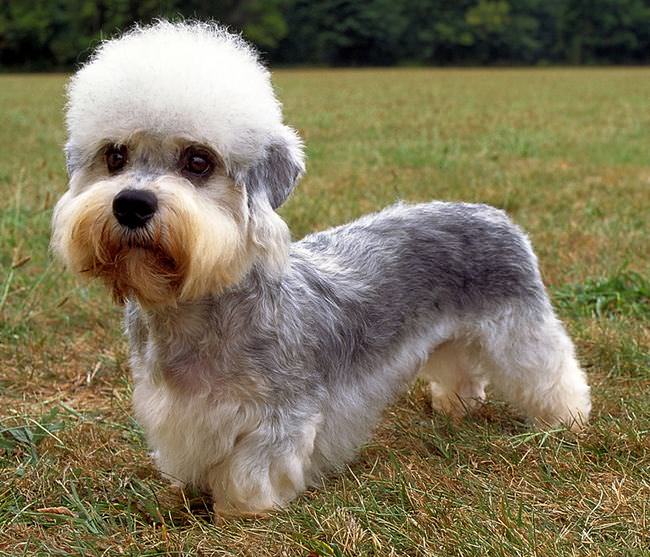 source
The origin of this pint-size little fellow traces back to the early 1700's in Scotland. This particular breed is a unique mix of a Skye Terrier and a Scotch Terrier. They are also very rare.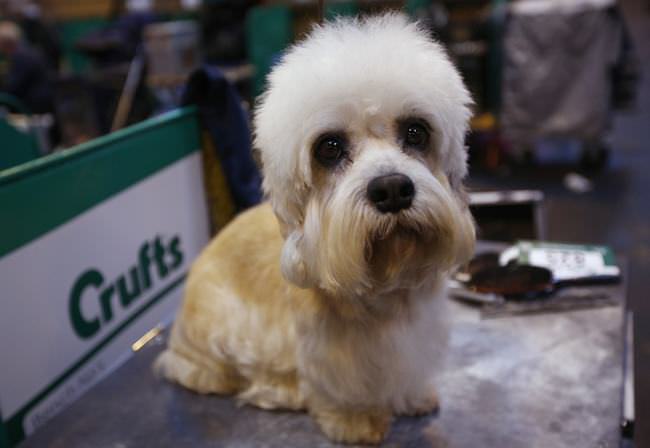 source
3) Leonberger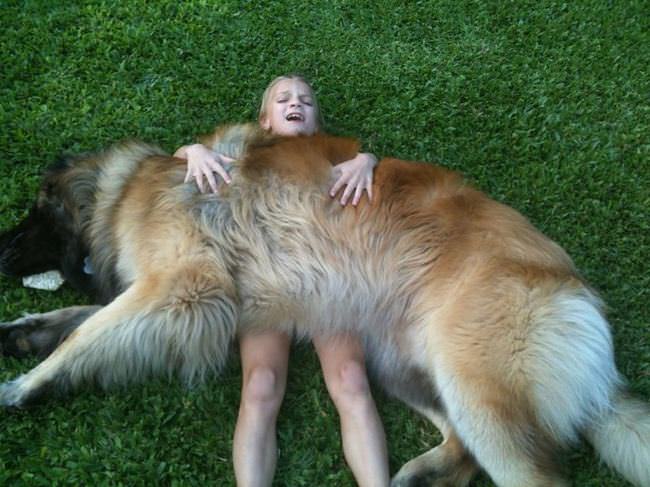 source
These massive hounds are an interesting mix of a Newfoundland, St. Bernard, and a Pyrenean Mountain Dog. They were rumored to have been bred to resemble lions, hence the name. Only 8 of them remain in existence today.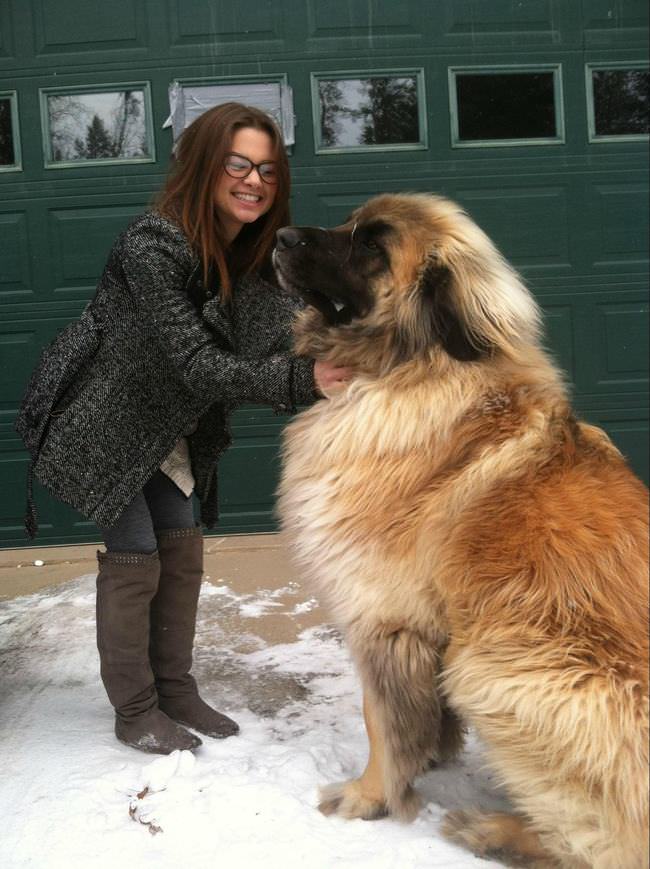 source
4) Portuguese Water Dog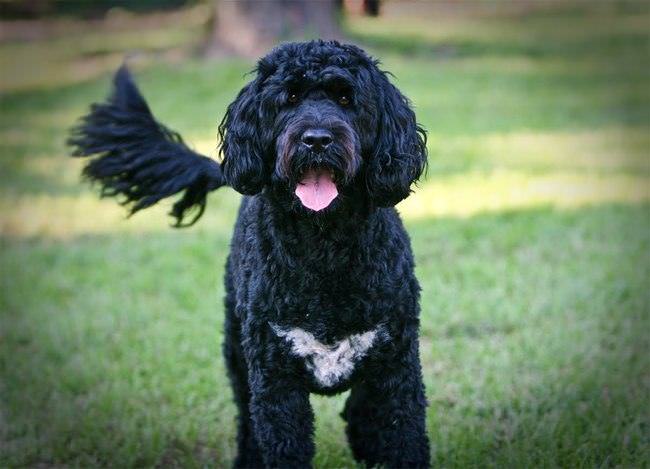 source
This curly guy hails from the gorgeous shores of Portugal. They were once used to help fisherman, even acting as courriers from one ship to another. Portuguese Water Dogs are extremely rare today.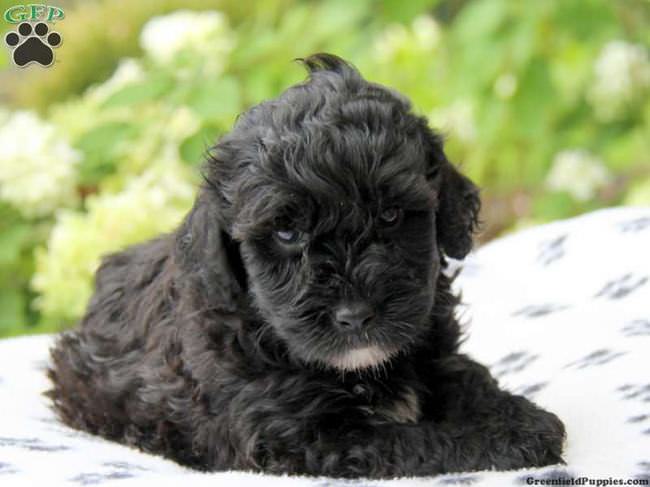 source
5) Löwchen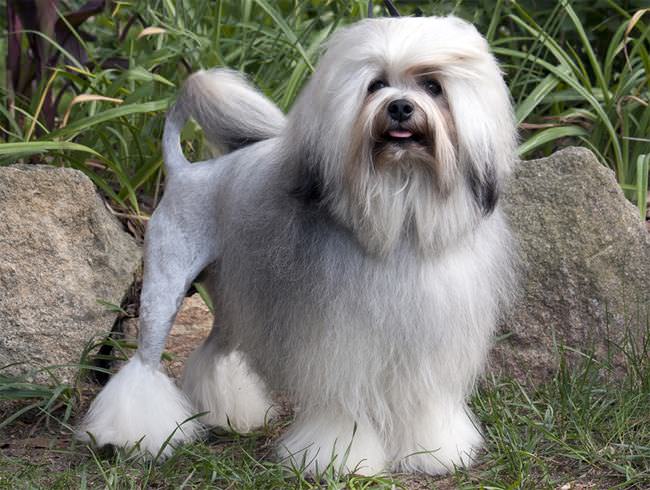 source
The German translation for Löwchen is Little Lion. The Löwchen remains one of the most rare breeds out there, dating as far back as 1442. They were once owned by the wealthy elite of Germany and France. They can be seen through historical paintings as well.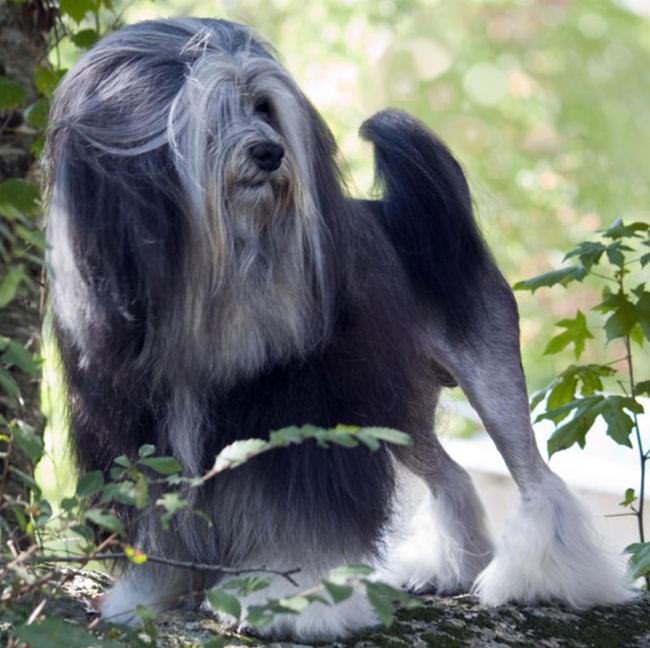 source
6) Brussels Griffon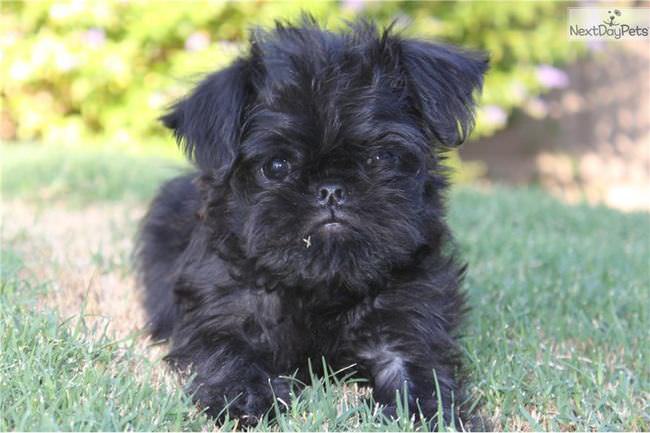 source
These little terriers originated from Belgium before the World Wars had begun. They were also used to hunt small rodents, and made wonderful companions. Very few exist today.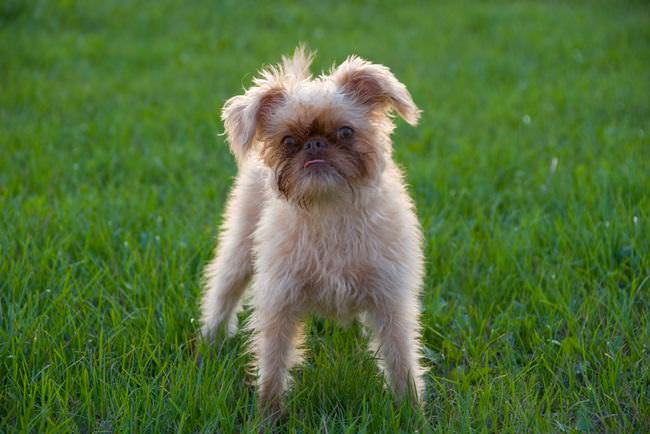 source
7) New Guinea Singing Dog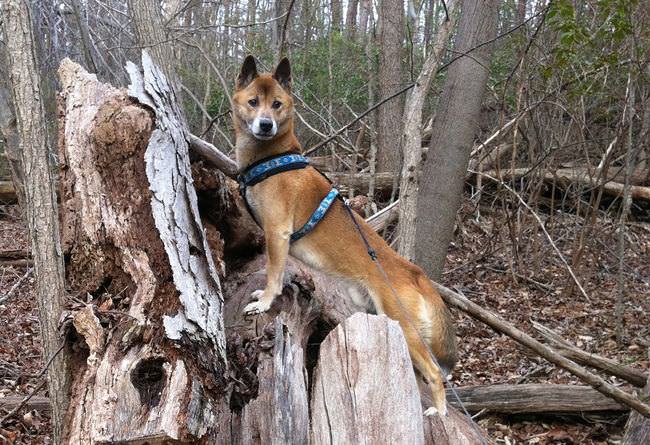 source
These singing dogs have been isolated for over 10,000 years in the mountains of New Guinea. The different pitched howls produce a symphony when joined together. There are fewer than 100 Singing Dogs that remain outside of their natural habitat today.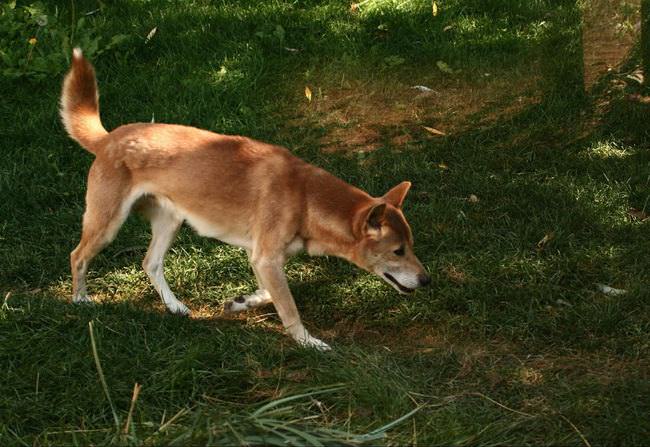 source
8) Czechoslovakian Vlcak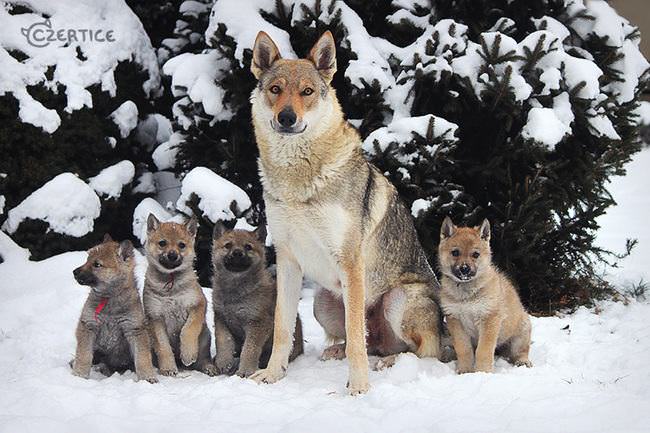 source
The Vlack is closest thing to a wolf you can possibly own. They maintain their resemblance to wolves, since they often travel in packs. The origin of the Vlack dates back to 1955, when they were first bred.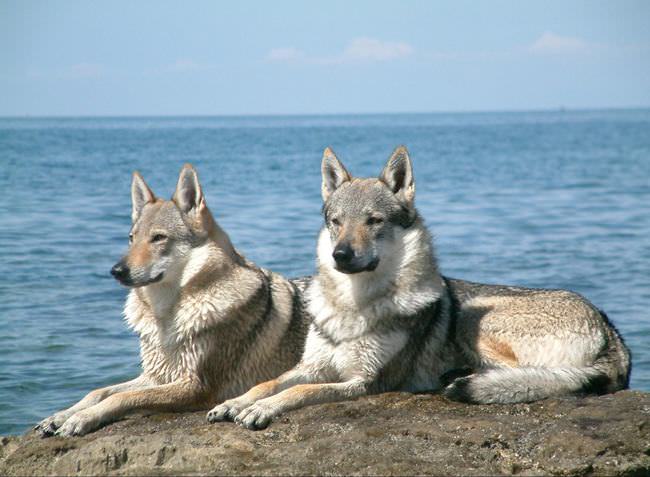 source
9) Bergamasco Shepherd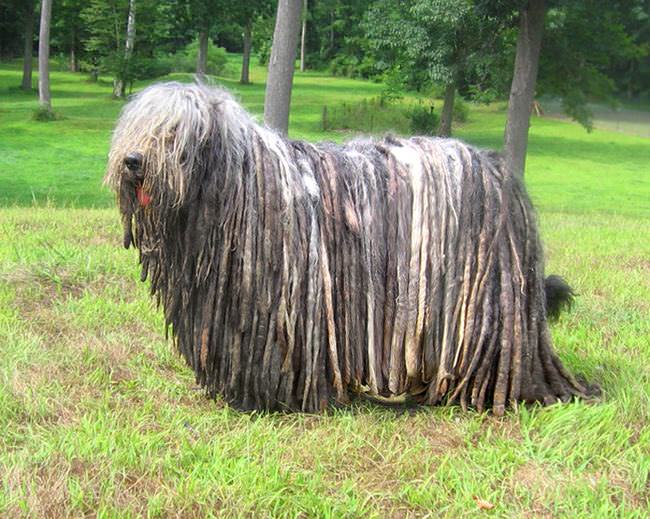 source
You might mistake one of these guys for a rag mop, but they are very friendly, and extremely obedient to their owners. They were bred in the mighty Alps.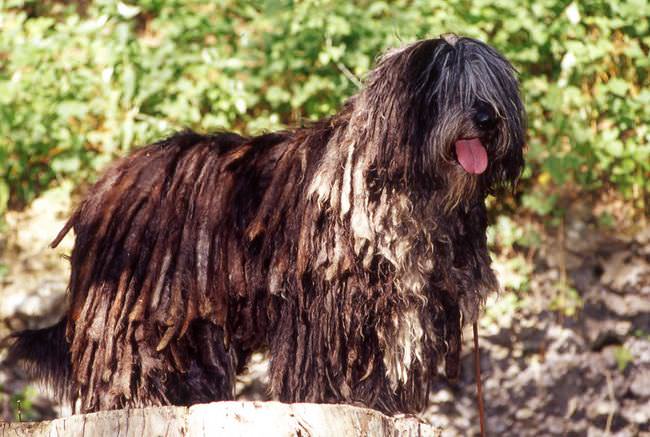 source
10) Grand Basset Griffon Vendéen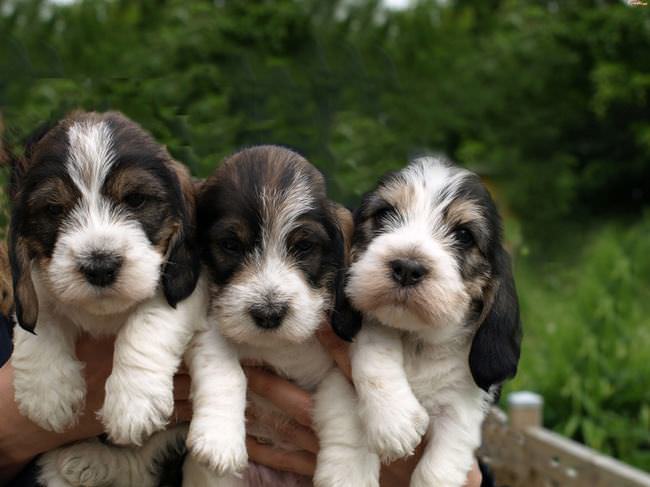 source
The Grand Basset once belonged to French aristocrats, and accompanied them on hunting missions. Their torsos remain quite large despite their tiny legs.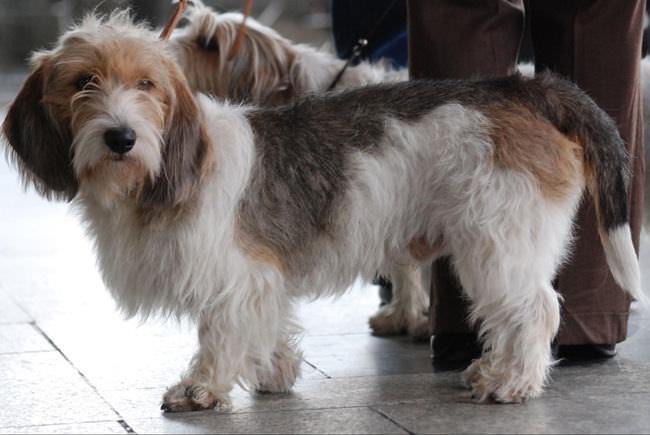 source
11) Lancashire Heeler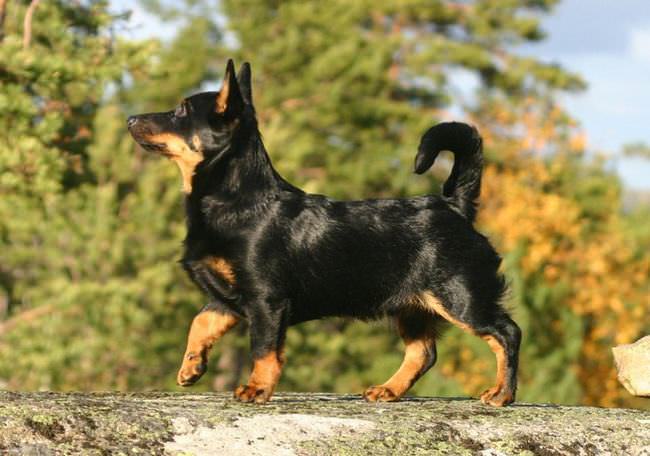 source
Heelers are a unique mix of Welsh Corgis and Manchester Terriers. They were quite friendly to their owners, and kept many characteristics of their herding ancestors.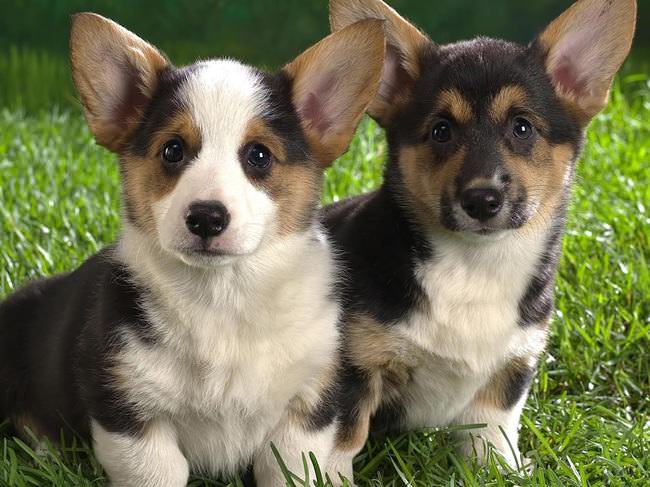 source
12) Mudi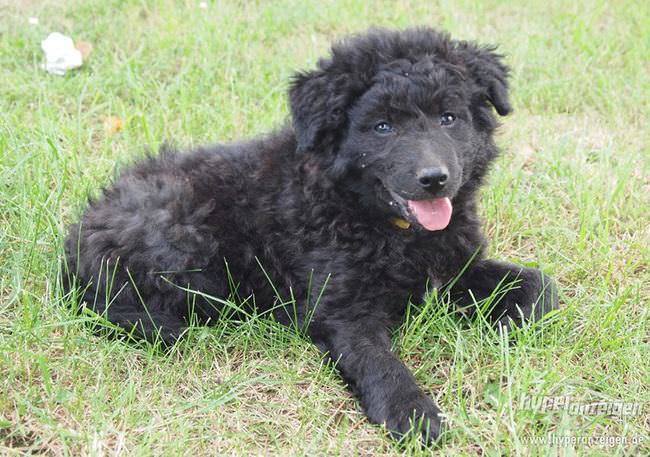 source
Mudis originated in Hungary. They are extremely brave, intelligent and compassionate dogs. Their wavy sheep-like coat made them quite distinguishable from other herding dogs.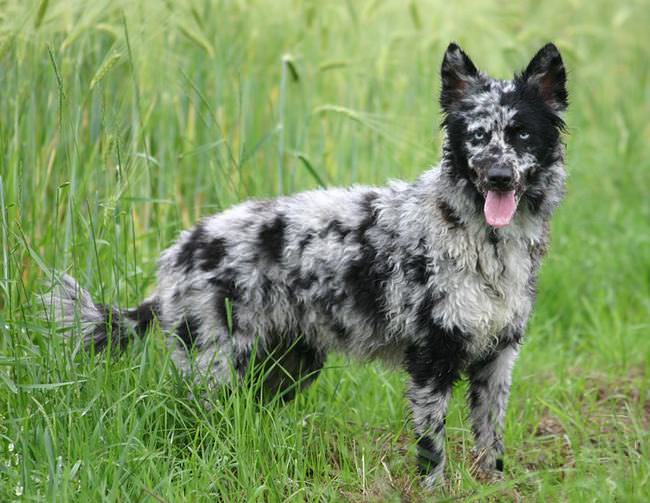 source
13) Russkiy Toy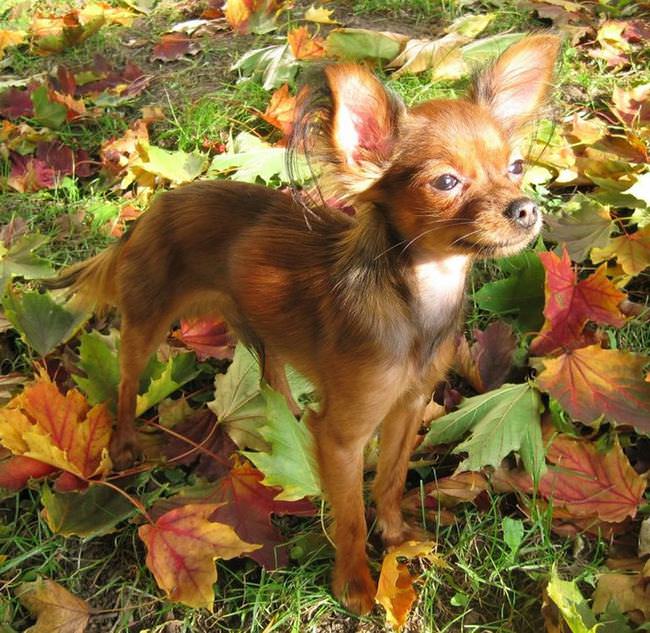 source
These chihuahua-like canines once belonged to the Russian elite. They left the Soviet Union sometime during the late 1990's. Be careful not to step on them, as they are less than a foot in height!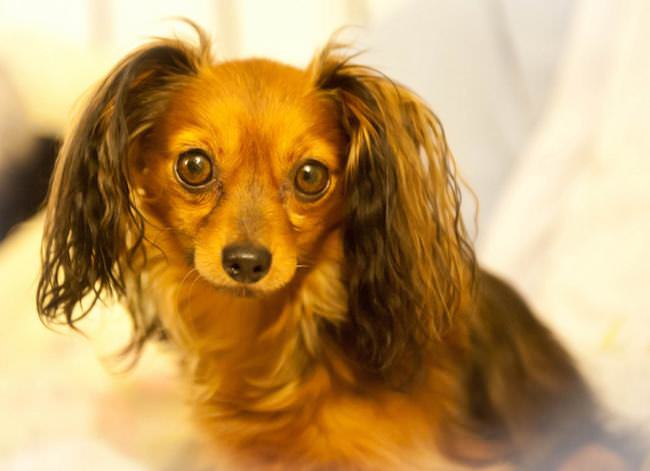 source
14) Caucasian Shepherd Dog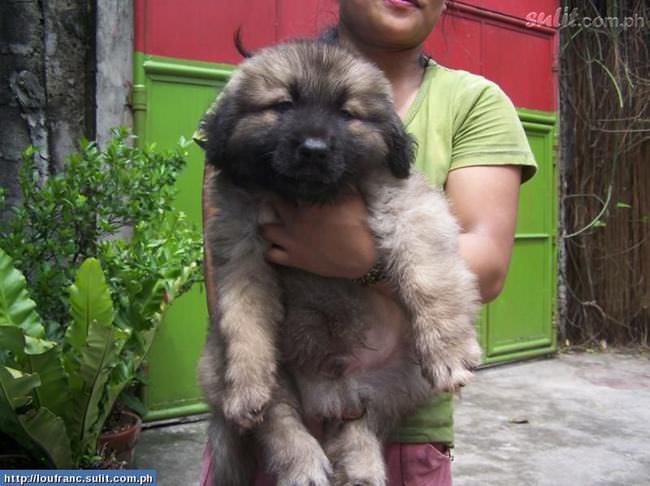 source
Caucasian Shepherd Dogs are ideal for farmers that need to protect livestock or for people in search of a giant friendly companion. They typically weigh between 110 to 200 pounds, and can be found in Georgia.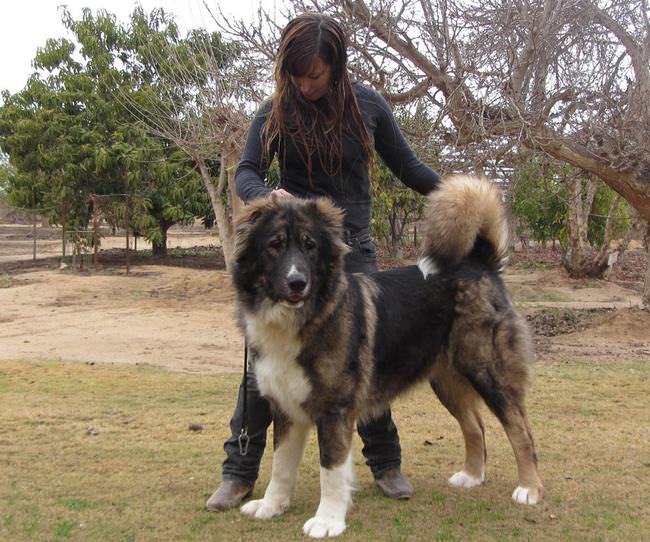 source
15) Swedish Vallhund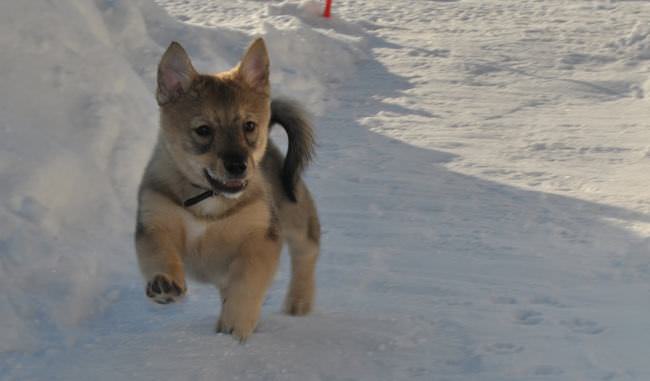 source
The Vallhund, also known as the "Viking Dog", was originally bred to herd cattle in Scandinavia. They have been in existence for over a millennium. They seek human affection, and make wonderful companions.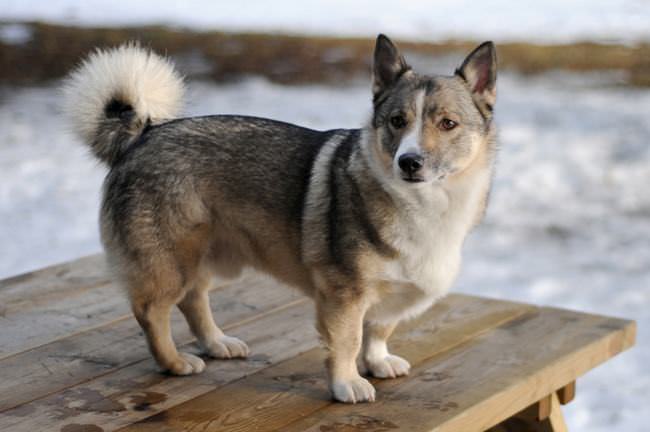 source
16) Slovensky Cuvac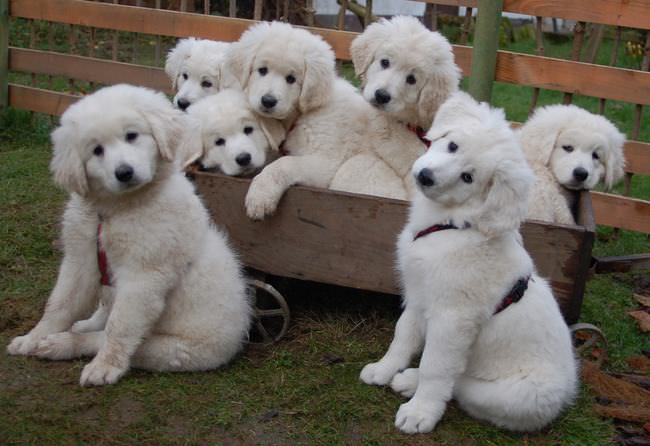 source
Believe it or not, these cute little guys were once used to defend flocks of animals in Slovakia. The Cuvac had a fierce reputation among other animals, and were very loyal to their owners.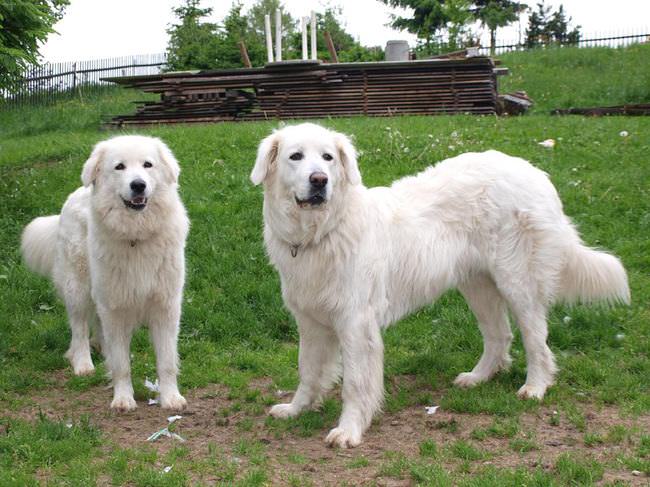 source
17) Neapolitan Mastiff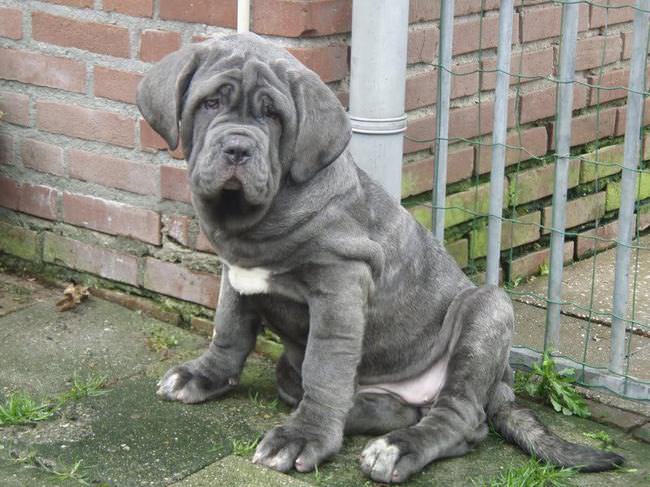 source
These lovable giants originated in the Southern Italian region of Campania, and have been around for over 2,000 years. They were once used in gladiator arenas due to their massive features. They currently assist the Italian military and police forces. They also possess very high intelligence levels.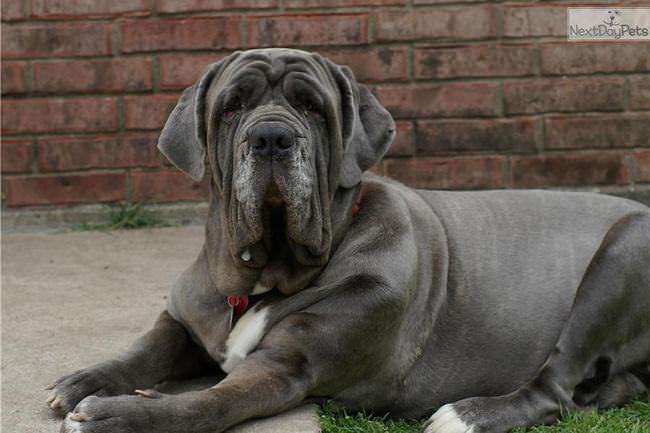 source
18) Bedlington Terrier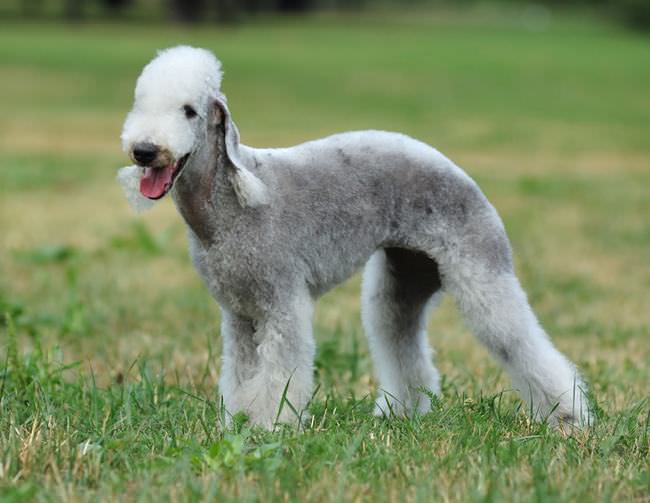 source
These terriers bare striking resemblances to little lamb. Their powerful and crushing jaws were used to kill small rodents. Bedlington Terriers are playful and mischievous as well.
19) Bouvier Des Flandres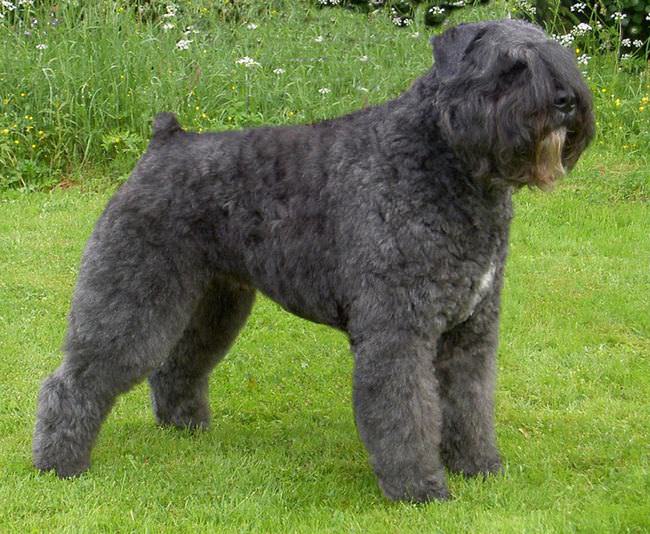 source
These fuzzy guys were once bred as working dogs by Belgian monks. They remained very loyal to their owners, and had remarkable searching abilities to find injured soldiers during the war. It has been rumored that a Bouvier Des Flandres once bit Hitler's hand.
20) Catahoula Leopard Dog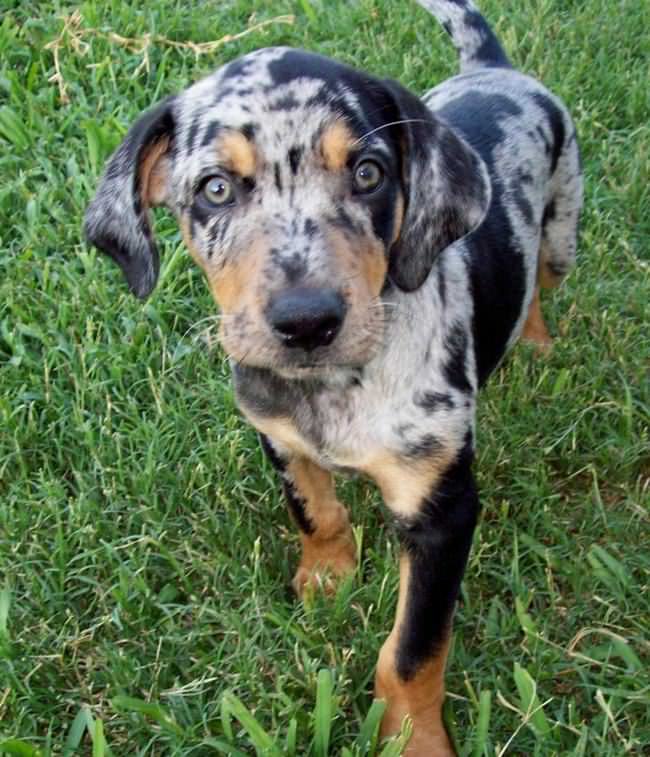 source
Leopard dogs originated in North America, and made for excellent hunters. They enjoyed the companionship of people, and were very friendly as well. Their leopard-like coats give them the distinctive name.