A new car can be pricey, and if you want a bigger, stronger engine or more luxury on the inside, the price tag can get pretty high. Imagine, however, that you want a sports-car because, well, who doesn't? These beauties can cost you an arm and a leg but the ego boost and thrill can be worth it (at least for some of us). Now, imagine that you aren't limited by funds. If that was the case, these would be the top 10 options you'd probably consider!
10. Porsche 918 Spyder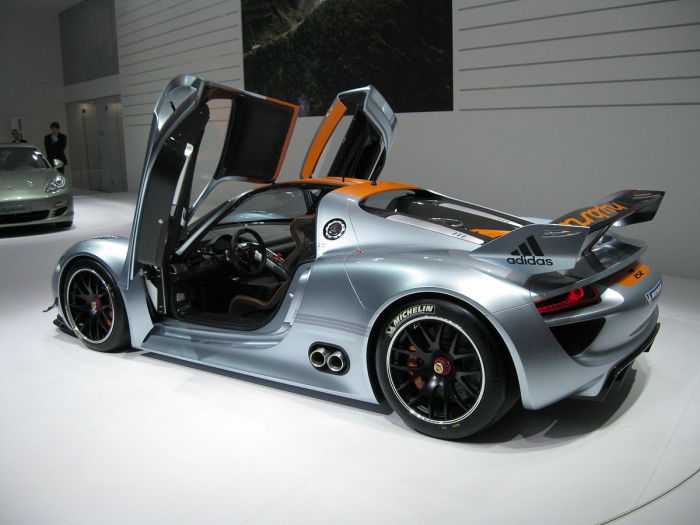 Source
Price tag: $850,000
With only 918 in production, this limited edition Porsche is also a hybrid. It has 4 modes: electric, hybrid, sport and race, letting you switch between them at will. Under the hood you'll find a 4.6 liter V8 engine with 608 horsepower alongside 2 electric motors that add another 279 horsepower to the package. This Spyder can drive for 12 miles on battery alone, when put in hybrid mode – its fuel consumption is the best in its class. Switch it to race mode and it goes from 0 to 60 in 2.6 seconds, peaking at 217 mph!!!
9. Hennessey Venom GT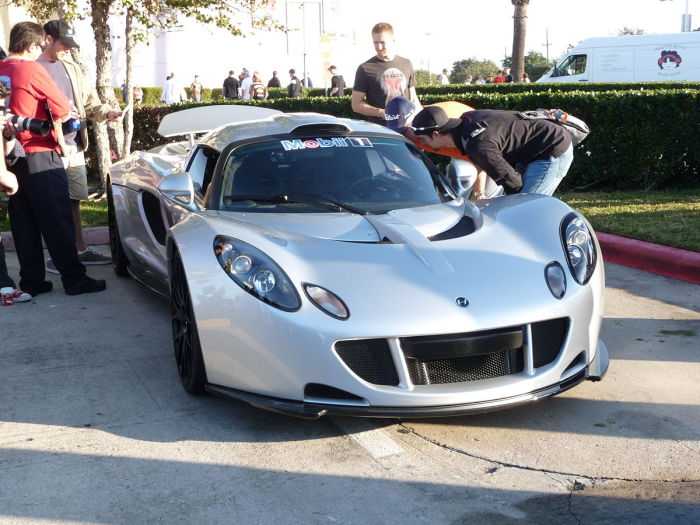 Source
Price tag: $1 million
The Hennessey Performance Engineering company took and modified the frame of a Lotus, giving it a 7 liter twin turbo V8 engine that produces 1,200 horsepower. It can go from 0 to 186 mph in 13.6 seconds with a top speed of 270 mph. Most amazingly, this beast weighs a mere 2,740 lbs! Incredible!!!
8. McLaren P1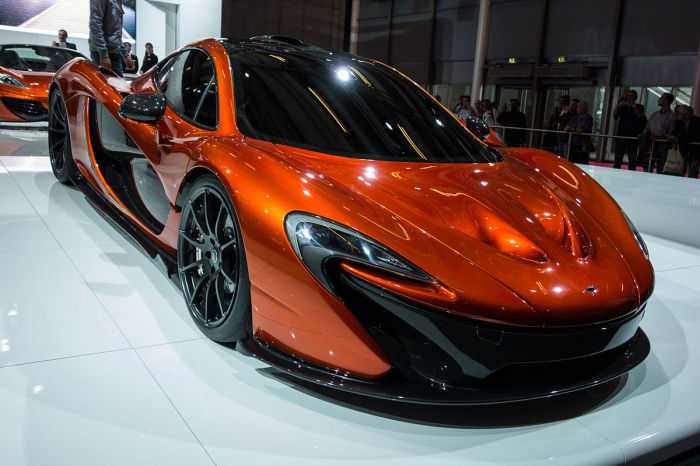 Source
Price tag: $1.3 million
Built as a successor to the legendary McLaren F1, this hybrid comes with a 3.8 liter twin turbo V8 engine that unleashes 727 horsepower. Activate the Instant Power Assist System and the 2 electric motors jump into action, raising the output to 903 horsepower! The P1 can go from 0 to 60 in 2.8, with its top speed electronically limited to 217 mph. McLaren only produced 375 of these bad boys and all were sold within 2 months!
7. Pagani Huayra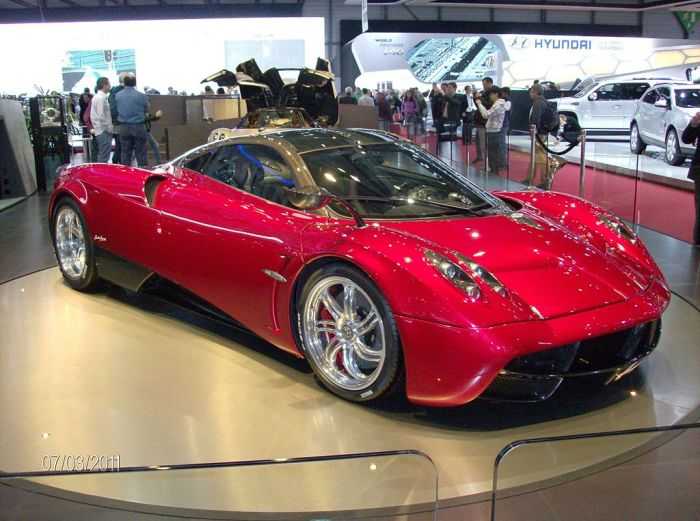 Source
Price tag: $1.3 million
Huayra is named after the South-American god of winds, and rightly so. Produced by the Italian Pagani motor-sports company, it packs a 6 liter twin turbo V12 engine that launches the car from 0 to 60 in 3.2 seconds and peaks at 230 mph. It's also incredibly light, weighing only 2,980 lbs.
6. Ferrari LaFerrari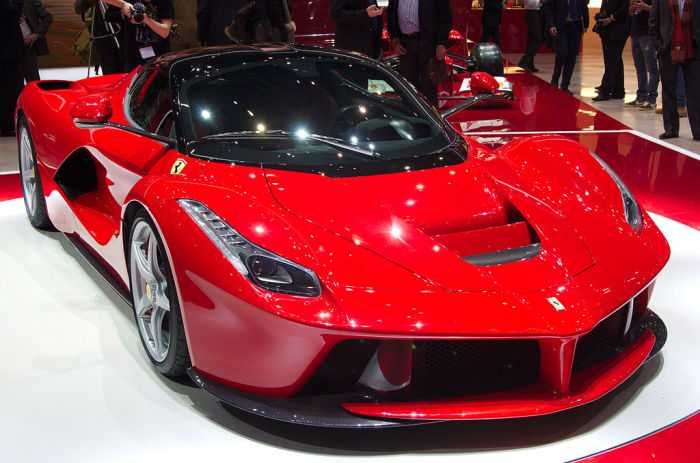 Source
Price tag: $1.4 million
This is the most expensive and powerful car ever built by Ferrari Motors! Known also as the F150, the LaFerrari's hybrid engine is a 6 liter V12 monster, accompanied by a "Kinetic Energy Recovery System" (Ferrari's fancy name for an electric engine), it produces 963 horsepower, goes from 0 to 60 in 3 seconds and reaches top speeds of 217 mph, all with the light weight of 2,760 lbs!
5. Lamborghini Reventón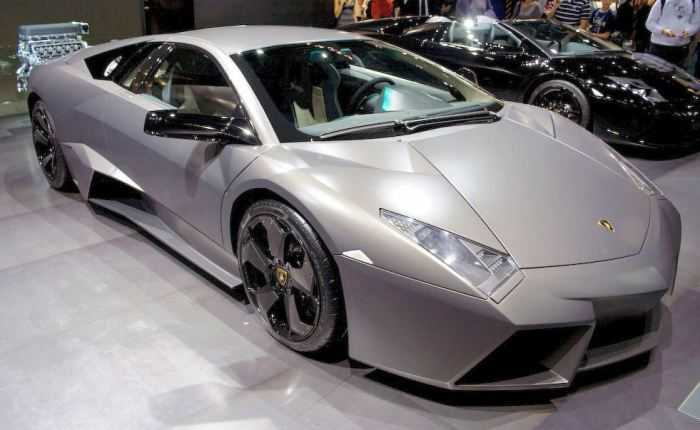 Source
Price tag: $1.6 million
The Reventón is a redesign of the Murciélago, using the frame and engine (a 6.5 liter V12 engine, producing 750 horsepower and going from 0 to 60 in 3.4 seconds and maxing out at 211 mph. the hefty price tag is due to only 27 Reventóns were ever produced, and 7 of those are on display and not meant to be sold.
4. Koeniggsegg One:1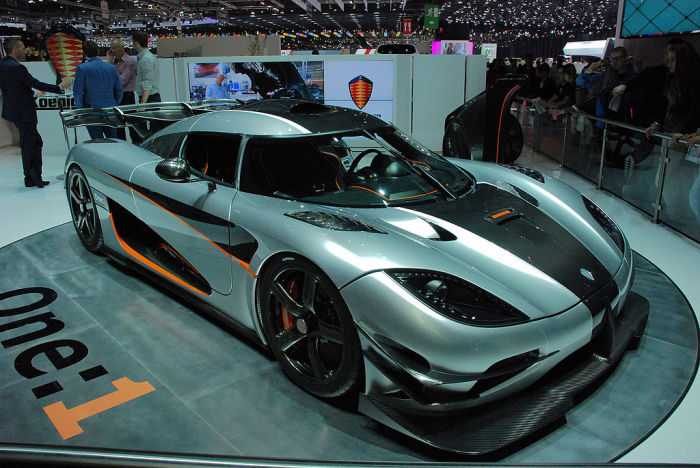 Source
Price tag: $2 million
The fastest production car in the world according to the Guinness Book of Records, the One:1 has a verified top speed of 280 mph and it's 5 liter twin turbo V8 engine produces an insane amount of horsepower – 1,341, to be precise! This is also thanks to its light weight (only 3,000 lbs), achieved by reducing the weight of the monstrous engine through the use of aluminum block and carbon fiber manifold.
3. Bugatti Veyron Super Sport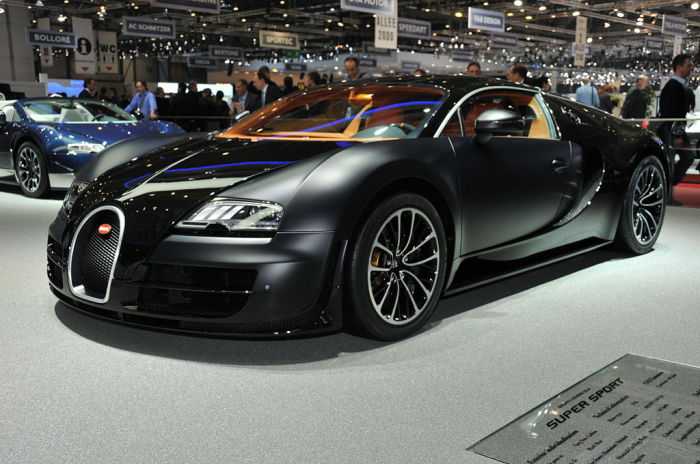 Source
Price tag: $2.5 million
The previous holder of the Guinness Book of Records' title as the world's fastest production car, the Veyron can still reach speeds of up to 267.8 mph and goes from 0 to 60 in 2.4 seconds. Its unique engine is a 16-cylinder, quad turbo engine that produces 1,200 horsepower. It requires 4 fuel pumps to keep the engine working and 10 radiators to overcome the sheer amounts of heat this monster produces. There are only 40 Veyrons in the world, and only 5 of them can reach the actual top speed of 267.8 mph…
2. Lykan Hypersport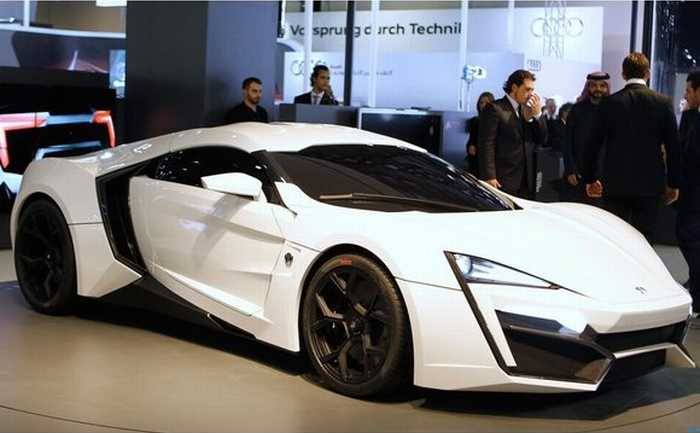 Source
Price tag: $3.4 million
Considered to be the most luxurious vehicle ever made, this Lebanese-produced car earns its title thanks to the 15-carat diamonds that line its headlights and the assortment of precious gems that can be incorporated in the interior design. Now, its hefty price tag doesn't only buy you gems - you also get a 3.7 liter twin turbo flat 6 engine that can unleash 740 horsepower, accelerate from 0 to 60 in 2.8 seconds, reach a top speed of 240 mph, and all that while weighing only 3,040 lbs.
1. Lamborghini Veneno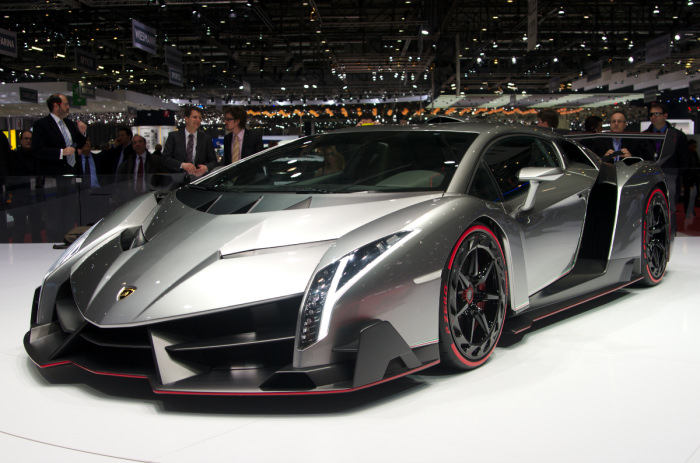 Source
Price tag: $4 million
There are only 4 Vevenos in existence. They were made to celebrate Lamborghini's 50th anniversary and are based on Aventador. It has a carbon-fiber body, making it super durable while keeping its weight at 3,300 lbs. The engine is a 6.5 liter V12 that cranks out 750 horsepower, launching you from 0 to 60 in 2.8 seconds and peaks at 220 mph.
Oh, and there were another 9 Vevenos made as a topless roadster, each of those sold for $4.5 million!!!