Tables are so useful, aren't they? Great for meetings, dinner, work and many other uses – they can also serve as wonderfully decorative pieces. Here are 14 examples of ingenious table designs.
1. Turn unusable fragmented wood into a work of art: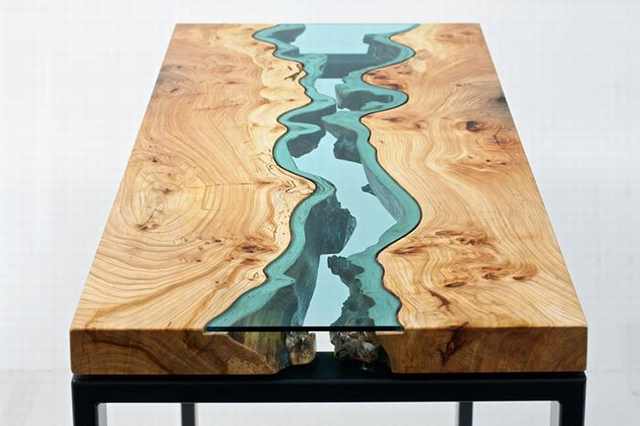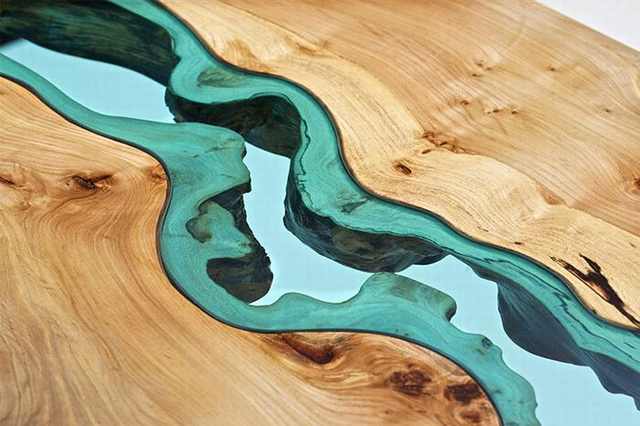 2. Have an in indoor picnic with the Picnyc Table: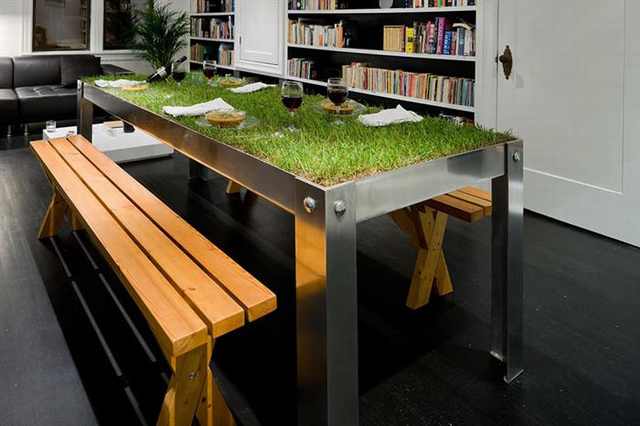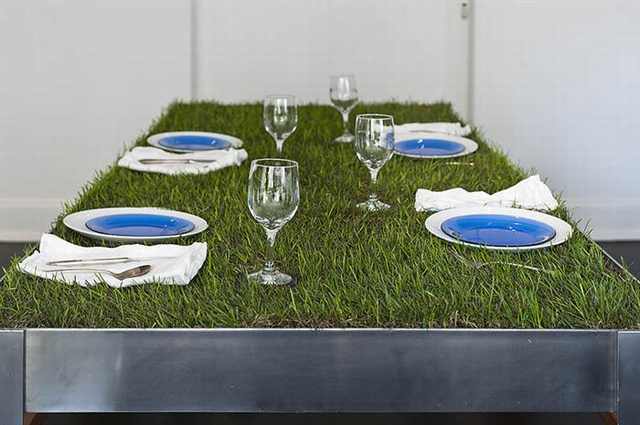 3. Turn every meeting into a joyful session with the swing-table: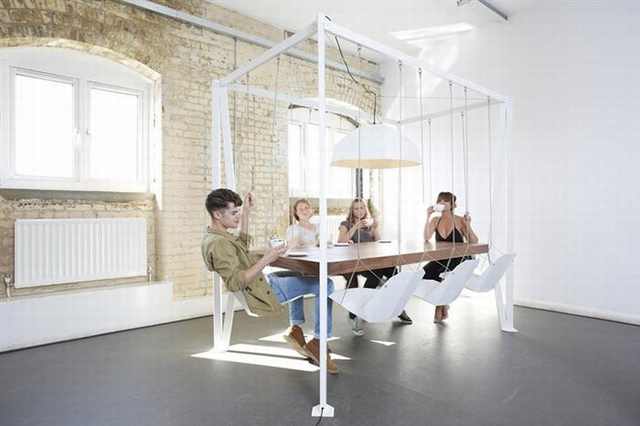 4. Not just for Halloween – this ghost table is fantastic:
5. The Ocean Cross-section table shows you the abyss:
6. Eat your dinner on a giant leaf:
7. Ever wanted to have the moon in your living room?
8. Use Citrine as a table, functional & decorative:
9. A recycled jet engine turns every meeting into a real trip:
10. The incredible synergy between wood and Metal:
11. The perfect half-a-log table:
12. Encased trunks and branches make for beautiful end-tables:
13. A Chocolate or Vanilla spill doesn't have to be a terrible thing:
14. Show your bubbly personality with this table: