To quote Jeff Goldblum's character in the film Jurassic Park – "Life finds a way". Nature, when undisturbed and given time, will reclaim anything built my humanity. These fantastic photos depict just how powerful and resourceful nature is.
An abandoned ship, Sydney, Australia – The SS Ayrfield, built in 1911 in the UK, was decommissioned in 1972 in Homebush Bay, Australia. Since then, nature has reclaimed it, and a small forest of mangroves has sprouted from its bowels.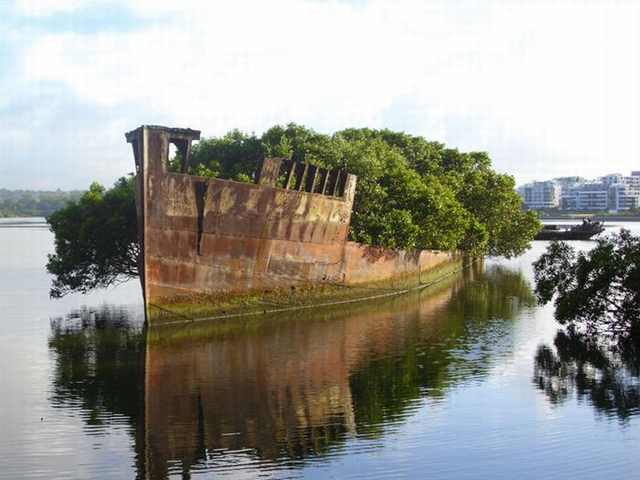 Automobile Graveyard, Châtillon, Belgium – Legend claims that these cars were left here by U.S. soldiers at the end of WWII, planning to return and claim their vehicles at a later date. Locals, though, say that this is wrong, and most cars were produced after WWII. In recent years, the cars were removed due to environmental reasons, but the eerie beauty of this cemetery cannot be denied.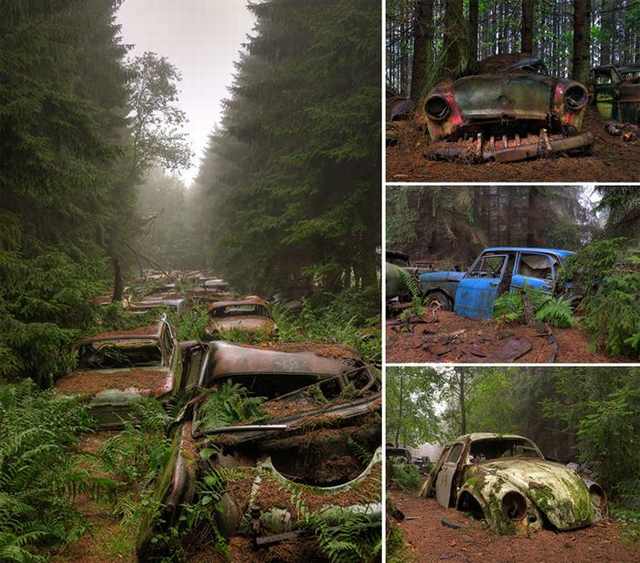 "Bike Eaten by a Tree", Vashon Island, Washington, United States - A famous landmark, often depicted in various photo-shoots, is a result of a child who chained his bike to a small tree decades ago and never came back to collect them.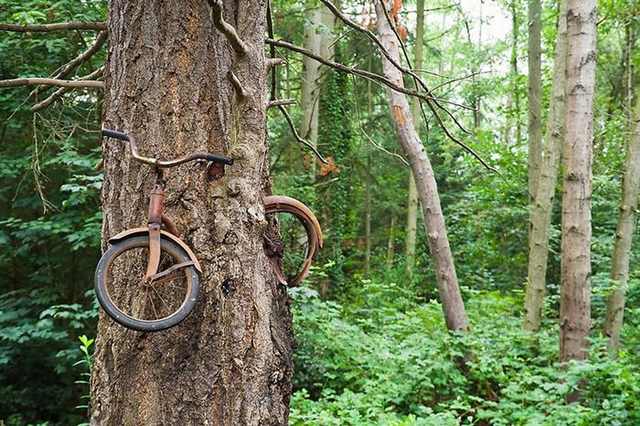 Abandoned Railway, Paris, France - Paris's "Chemin de Fer de Petite Ceinture" was conceived as a military idea, to quickly transport troops and equipment around the city. Completed in the 1850's during Napoleon's reign, it was mainly abandoned by 1935, with minor sections still in use until 1985. Since then it has been abandoned and as you can see – Nature has been taking it back.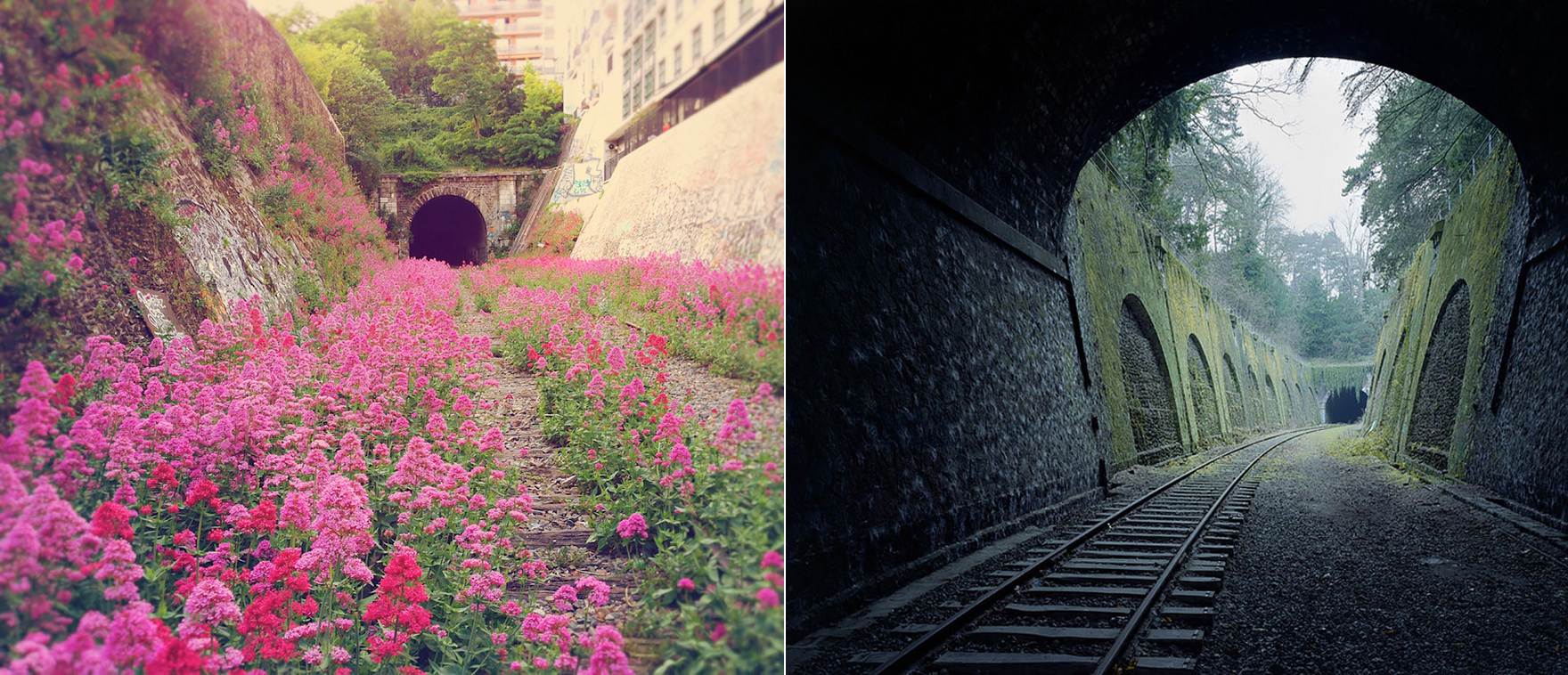 messynessychic.com / Pierre Folk
The abandoned mill in Sorrento, Italy – Close to Naples, the town of Sorrento is home to this mill, built in the 900's and abandoned in 1866.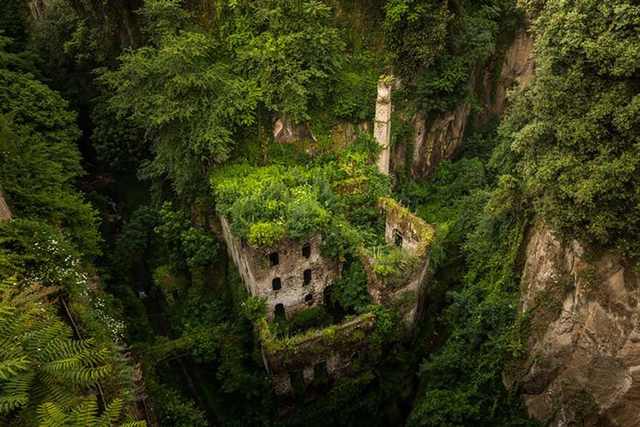 Tree growing on pavement in Hong Kong, China – If it weren't enough that trees are sprouting from abandoned buildings in Hong Kong, in residential areas, trees seem to be slowly taking over as-well…

Wei-Feng Xue / worldbeyondyourown
Ardtully House Near Kilgarvan, Ireland – Built in 1847 by a local rich landowner, it was abandoned after a fire devastated it in 1921 during the Irish Independence War.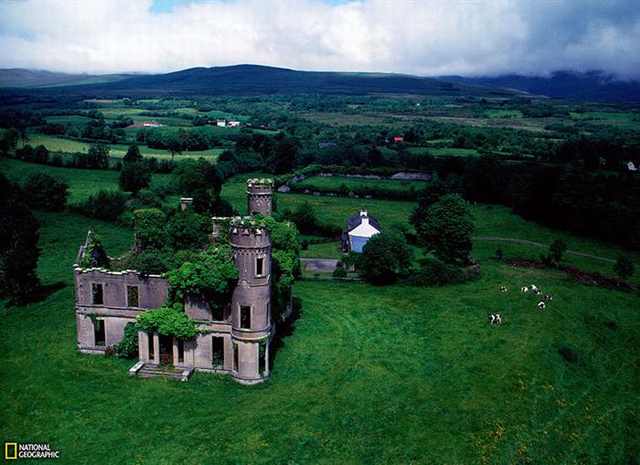 Abandoned Train Station in Abkhazia, Georgia – Part of the Abkhazian Railway that connected Russia and Georgia before the dissolution of the Soviet Union, this station and several others were abandoned due to Abkhazian War in 1992.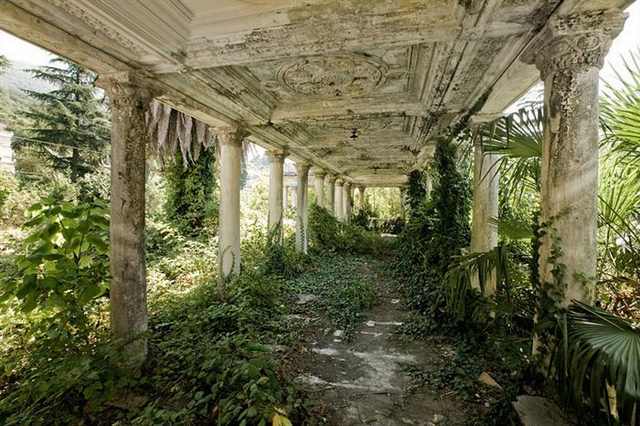 Hong Kong, China - When thinking of Hong Kong, it evokes images of tall skyscrapers, traffic and neon lights come to mind, but in districts of the great city, nature is slowly taking over abandoned buildings, adding unexpected greenery to the urban backdrop.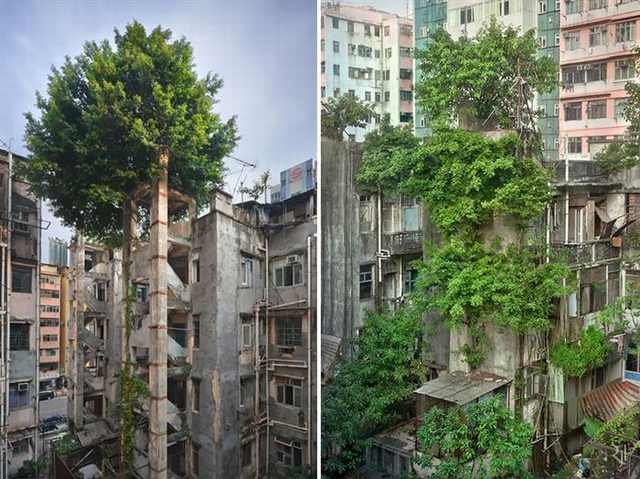 Abandoned Fishermen's Town In Kamchatka, Russia – This town, and many others like it, thrived during the Russia's Soviet rule, providing much-needed fish to feed the population of communist Russia. When the USSR dissolved, these towns became non-profitable to maintain and subsequently abandoned.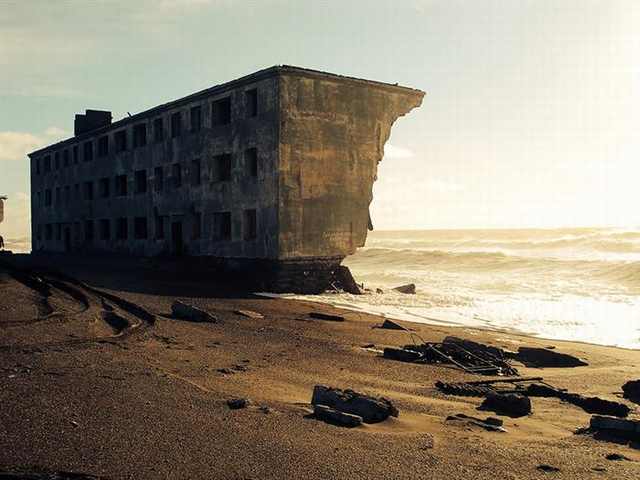 Angkor, Cambodia – Angkor (derived from "city" in Sanskrit) was the capital city of the Khmer Empire between 802 and 1431. It was the largest pre-industrial city in the world, with complicated and intricate water systems installed throughout the city.

Brad Grove / Pietro Bevilacqua
Abandoned Ferris Wheel, Unknown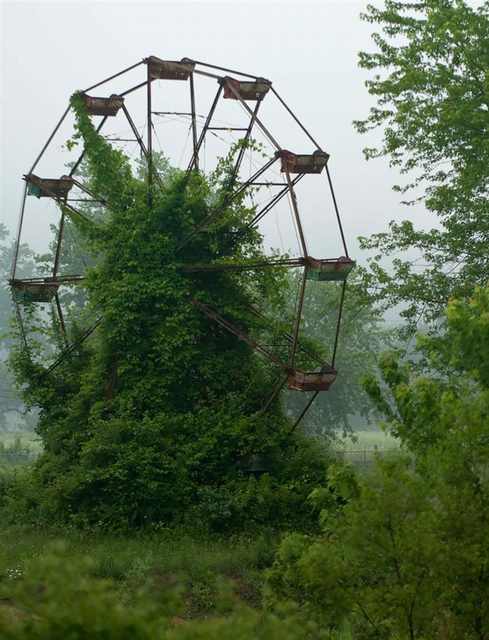 Abandoned Hotel Room, unknown