Electricity is the future of the motor world and that fact brings a tear to the eyes of some car lovers. The hybrid and electrical cars we mostly see on the road are well tamed family cars, nothing that really makes your eyes turn and your heart race. Well I'm here to tell you there is no reason to fear. The cars you see here are all state of the art, high-tech, eco-friendly speed monsters.
Each is of them is a combination of numbers, technology and beauty you wouldn't believe. The prices on these are so high it's not even worth stating but the important thing is this: The cars you are looking at here will be the building stones for all future hybrid and electric cars, and that future looks good...
McLaren P1: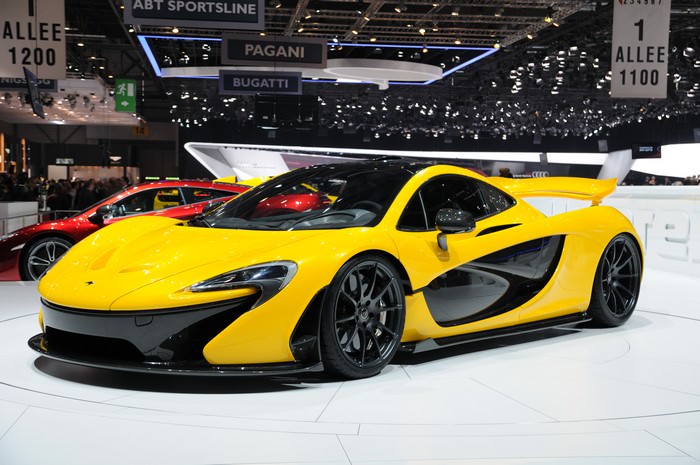 The McLaren P1 is a limited production plug-in hybrid electic sports car by British McLaren Automotive. The P1 features a 3.8-litre twin-turbocharged V8 petrol engine and a electric motor producing 176 bhp (131 kW). With both motors, the P1 will have a total power and torque output of 903 PS (890 bhp) and will reach a limited top speed of 217 mph (349 km/h).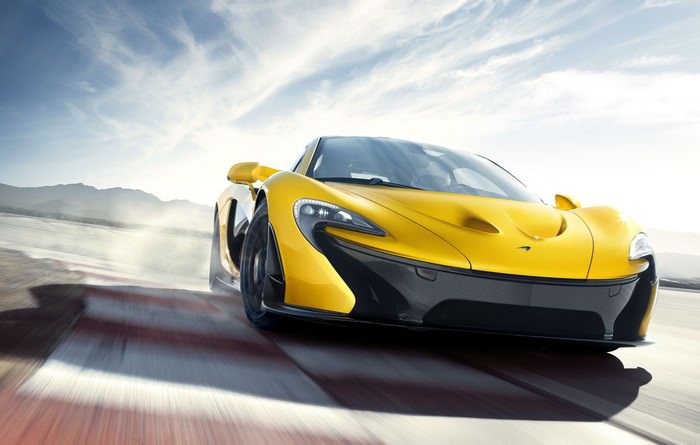 The whole car, along with its 324-cell lithium-ion high density battery pack, only weights 1,490 kg (3,280 lb). The advanced technology of the battery enables it to be charged by the engine or through a plug-in equipment, and can be fully charged in just two hours. The car can be operated using either the petrol engine, the electric motor, or with a combination of the two like many other hybrid cars. To maintain exclusivity only 375 units of these beauties were sold, so if you ever see one, consider yourself very lucky.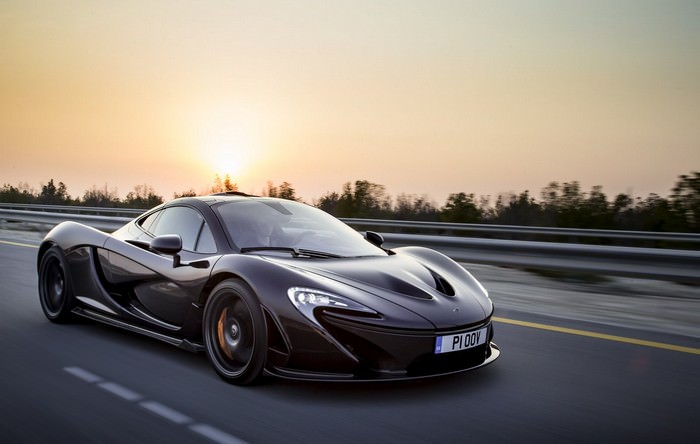 Porsche 918 Spyder: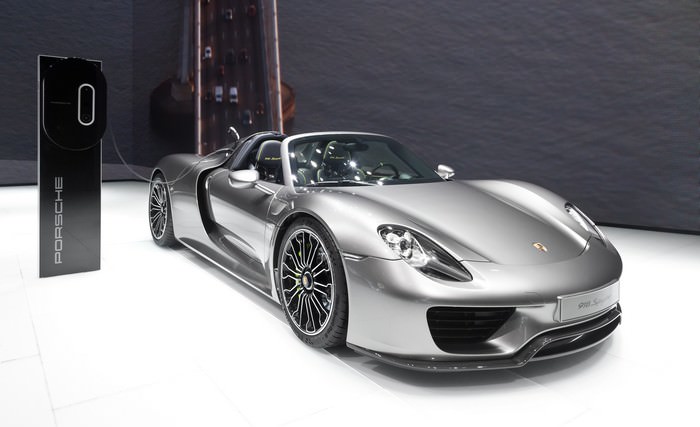 This mid-engined plug-in hybrid sports car designed by the German company Porsche is powered by a 4.6 liter V8 engine, developing 608 horsepower (453 kW) and two electric motors delivering an additional 279 horsepower (208 kW) for a combined 887 horsepower (661 kW). The petrol engine only weighs 135 kg (297 lb) and the whole car is about 1,700 kilograms (3,700 lb).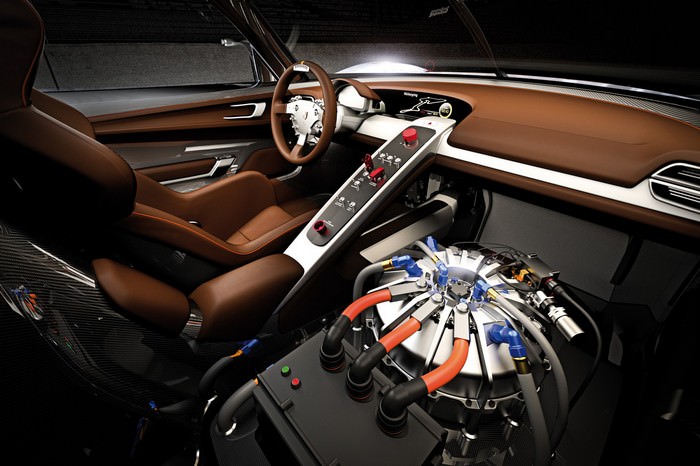 The energy storage system is a 312-cell, liquid-cooled 6.8 kWh lithium-ion battery positioned behind the passenger cell. In addition to a plug-in charge port, the batteries are also charged by regenerative braking and by excess output from the engine when the car is coasting. The total range of the car with a full tank of gasoline and a fully charged battery is 420 miles (680 km), and those are some amazing numbers for a high-end hybrid sports car.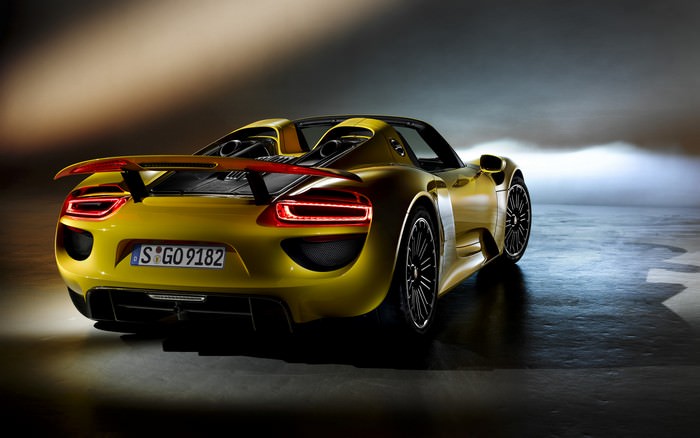 Mercedes-Benz SLS AMG Electric Drive: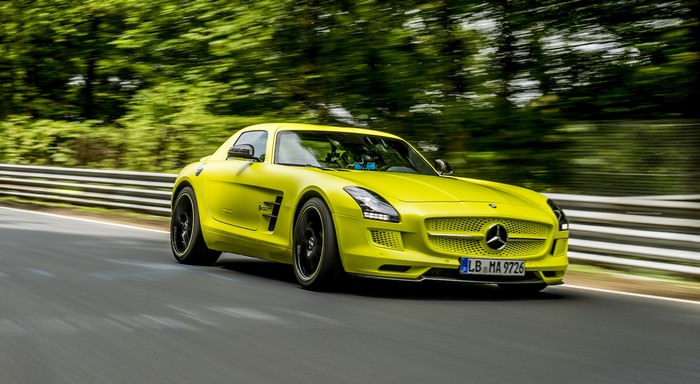 The worlds first electric super car is a limited edition electric version of the already fearsome SLS AMG, released in June 2013. The production version of the SLS AMG E-CELL includes four synchronous electric motors rated 392 kW (526 hp) and a 400V, 48 kWh lithium-ion battery from Mercedes AMG High Performance Powertrains. Each motor is so high tech it only has one moving part and runs so quite you can barely hear it.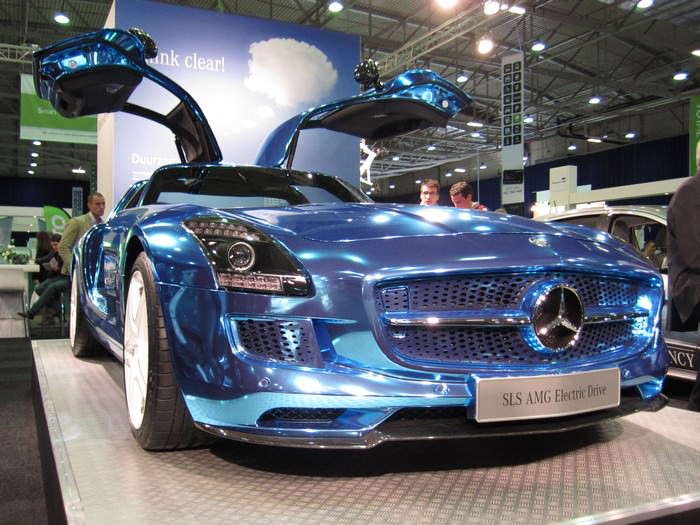 Each motor can spin up to 13,000 rpm and weighs only 45 kg (99 lb). In addition, the transmission allows each motor to selectively drive all 4 wheels. The electric power distribution is controlled by the main computer of the car and can send it racing from standing still to 100 km/h (62 mph) in 3.9 seconds, that's faster than the normal petrol version of the SLS!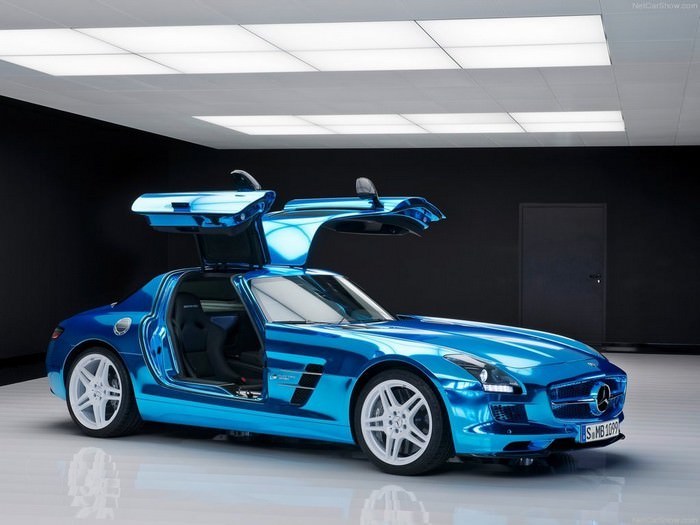 Tesla Roadster: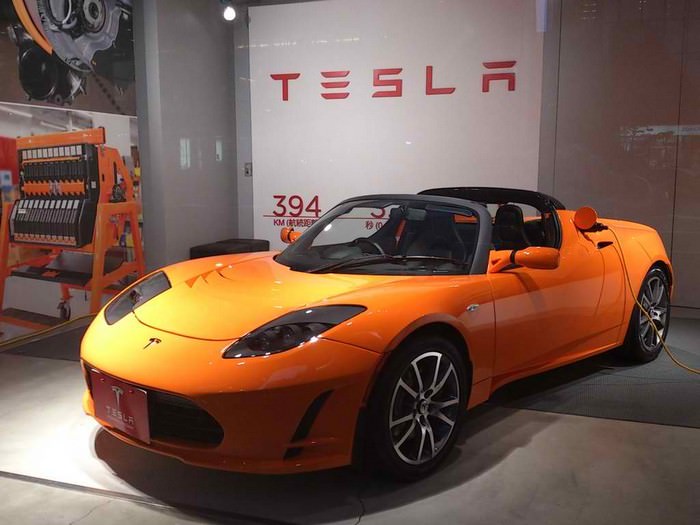 The first highway-capable, all-electric vehicle in serial production in the United States was made by Tesla Motors in California between 2008 and 2012. More than 2,400 Roadsters were sold around the world. It was the first production automobile to use lithium-ion battery cells and the first production BEV (all-electric) to travel more than 200 miles (320 km) per charge. A full recharge of the battery system requires only 3½ hours using a high power connector.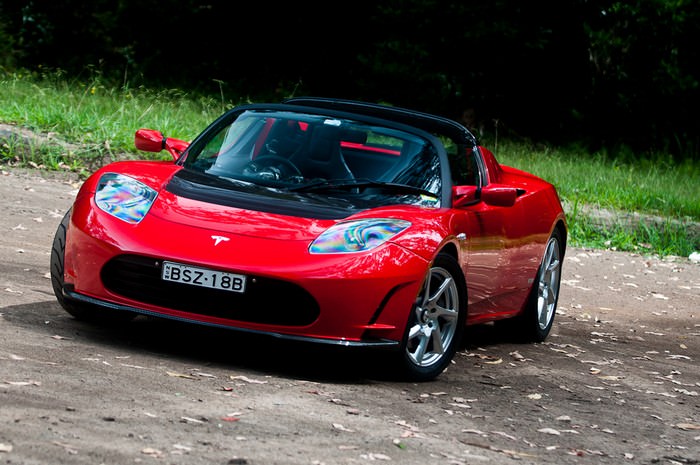 The Tesla Roadster can accelerate from 0 to 60 mph (0 to 97 km/h) in 3.7 or 3.9 seconds with maximum output power of 248 hp (185 kW), depending on the model. It is a unique car in the sense that it's all electric, fast, not as expansive as you'd think for its kind (2010 base price was 109,000$ US), has a fast recharge time and looks just beautiful.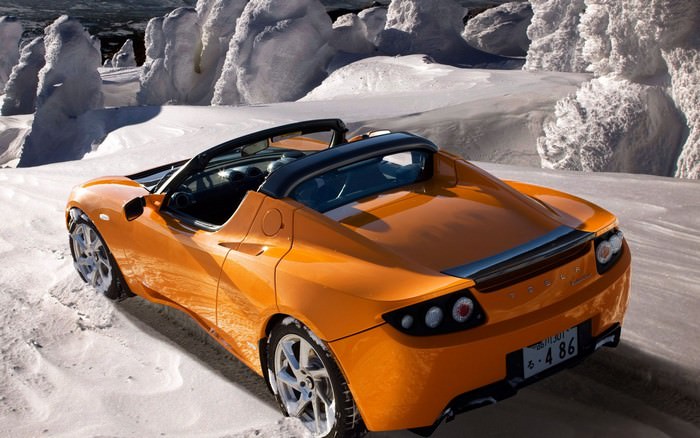 F70 - LaFerrari: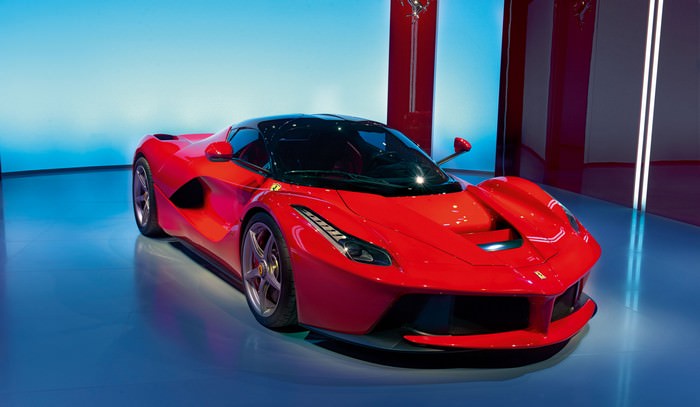 How can you talk about hybrid super cars without mentioning anything about the daddy of all supercar makers, Ferrari. The Italian powerhouse has made 499 units of this hybrid super car that provides the highest power output of any Ferrari, whilst decreasing fuel consumption by 40 percent.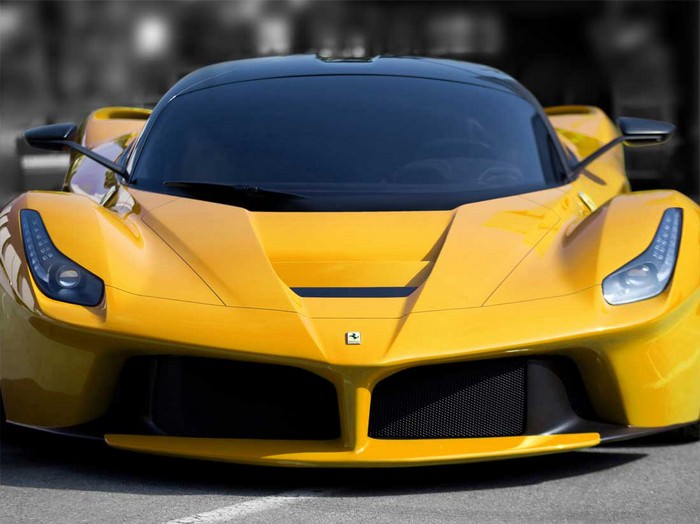 Unlike conventional hybrid vehicles, in which either the electric motor or the internal combustion engine is running, the battery system in the LaFerrari adds extra power to the combustion engine's output level for a total of 950bhp (708 kW). Ferrari states that the car has a top speed exceeding 350 km/h (217 mph), and that it is capable of reaching 100 km/h (62 mph) in under three seconds. Those are amazing numbers for any car, and it only goes to show that there is amazing power to be found in the use of electricity in cars.