If you are anything like Svetlana Petrova, you probably think that your pet is one of the most beautiful things in the world. But unlike Svetlana Petrova, I'm sure that you never considered adding your cat to iconic portraits and masterpieces. The cat is called Zarathustra, he is well loved and VERY well fed, which is why Svetlana called her project "Fat Cat Art". It's hard to say if adding Zarathustra to these painting makes them any better but you can't argue that it does make them incredibly funny.
The Mona Lisa by Leonardo da Vinci (1503-1506).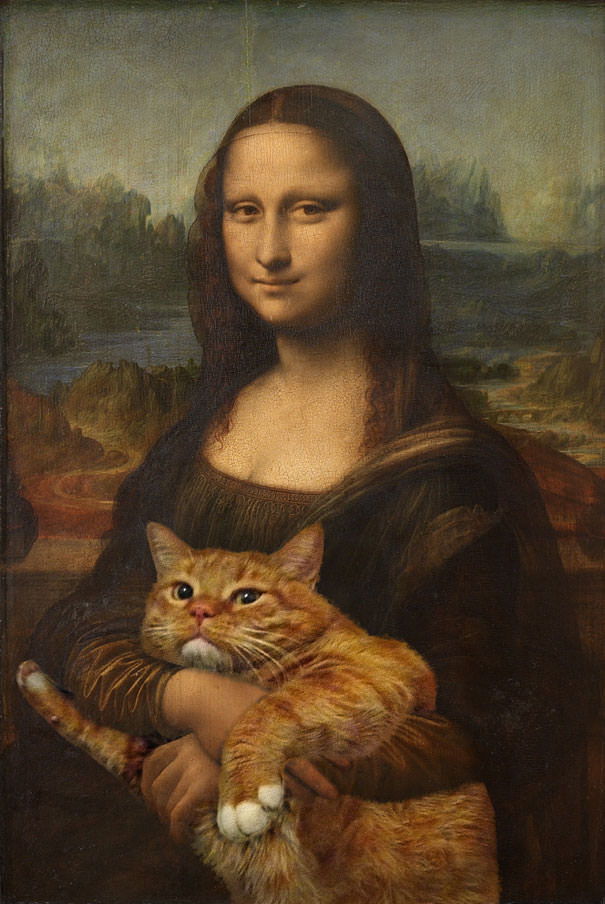 Bogatyrs (Heroes) by Victor Vasnetsov (1898).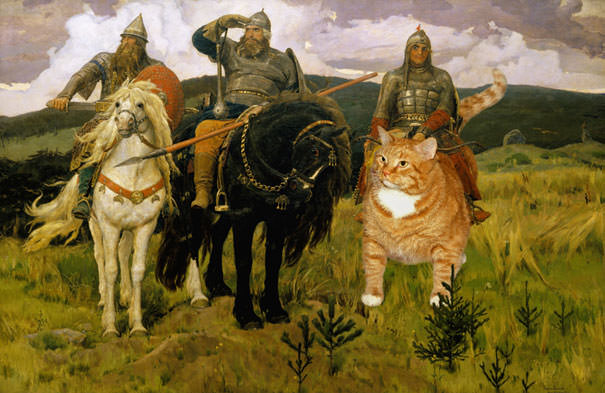 Olympia by Édouard Manet (1863).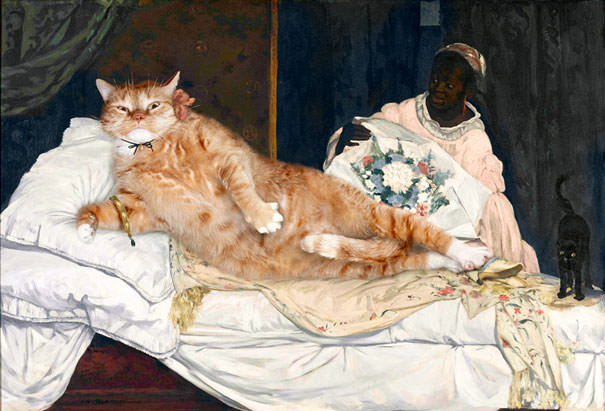 Lady with an Ermine by Leonardo da Vinci (1489–1490).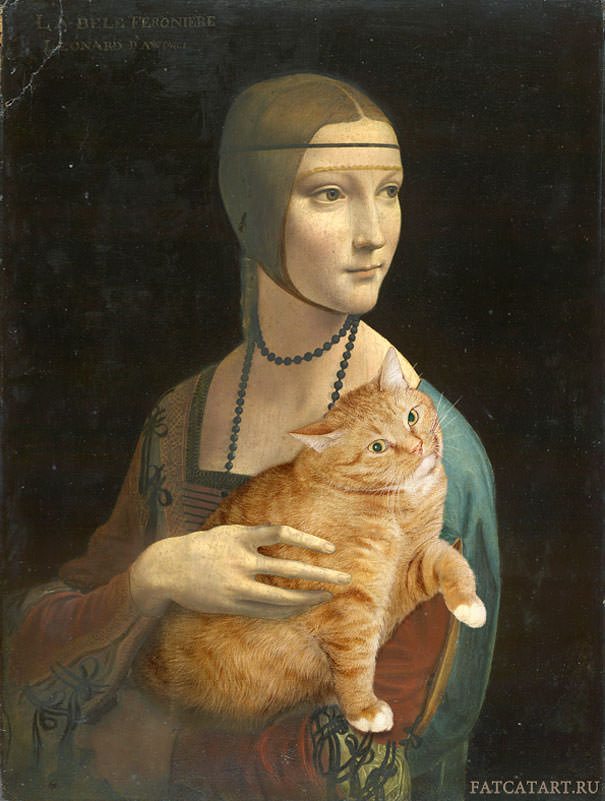 The Persistence of Memory by Salvador Dalí (1931).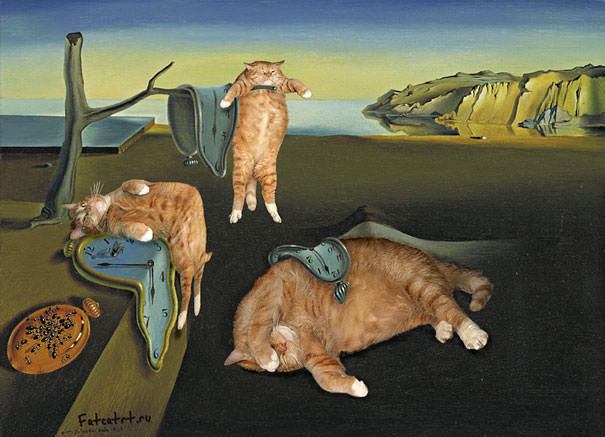 Liberty Leading the People by Eugène Delacroix (1830).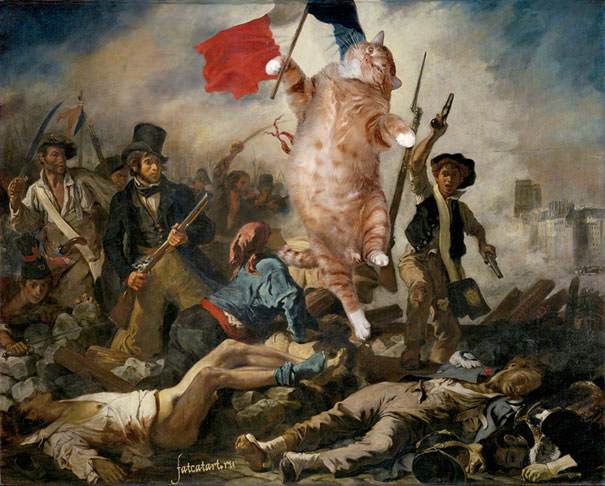 The Creation of Adam by Michelangelo (1511-1512).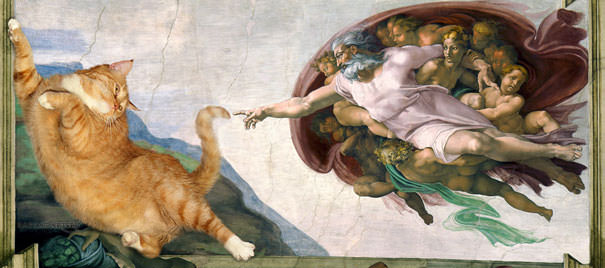 The Birth of Venus by Sandro Botticelli (1486).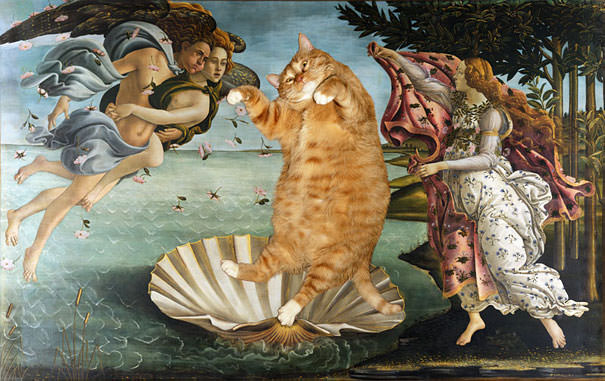 Whistler's Mother by James McNeill Whistler (1871).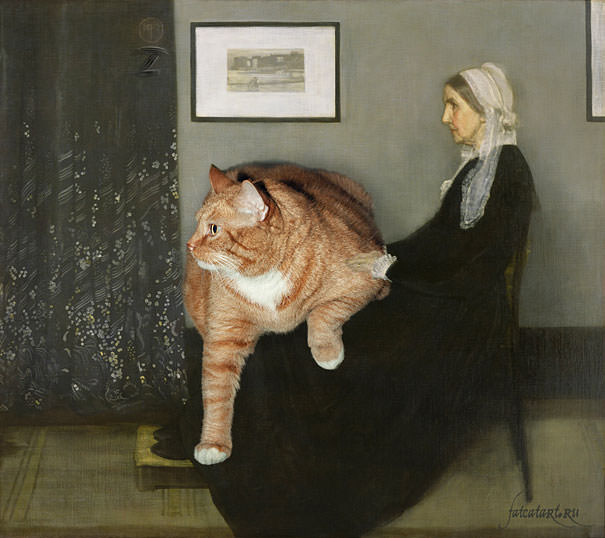 Twelfth Night (The King Drinks) by David Teniers (1634-1640).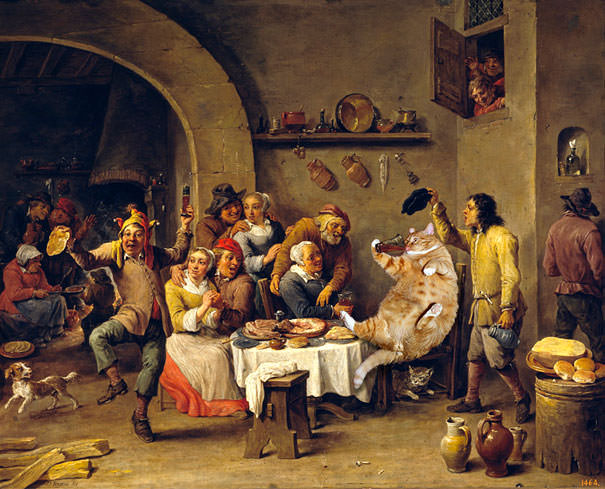 The Kitchen Maid by Johannes Vermeer (1657–1658).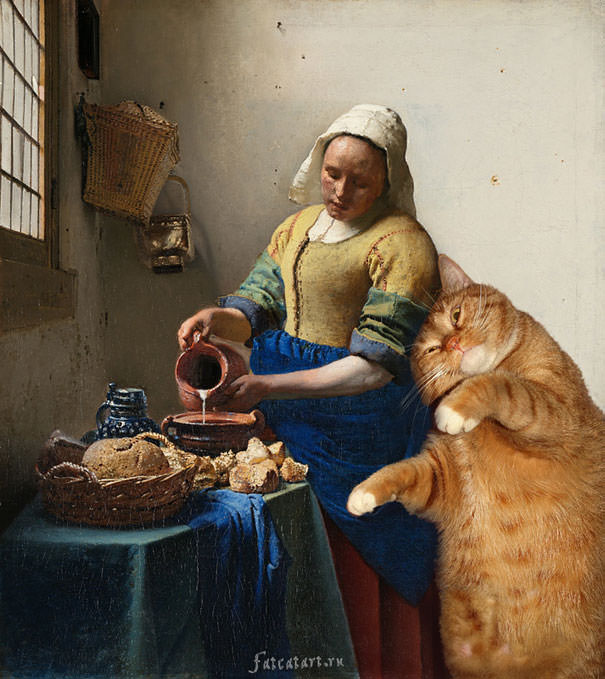 The Venus of Urbino by Titian (1538).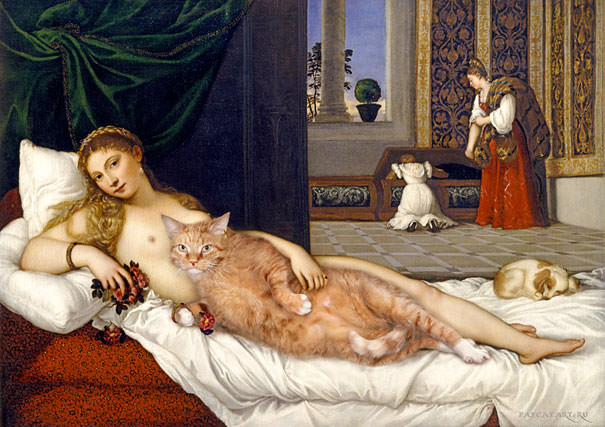 American Gothic by Grant Wood (1930).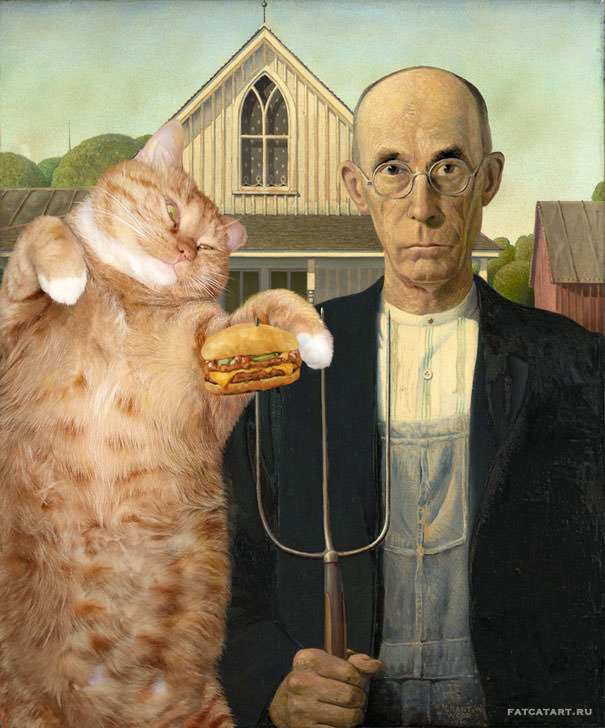 Escaping Criticism by Pere Borrell del Caso (1874).