Right now you might be at work, you might be at home and you might even be on vacation. Whatever the case we are sure that you would prefer to be in one of these amazing beaches instead.
Tasman National Park, New Zealand
in this wonderful park in New Zealand's south island each beach is a different colored wonder.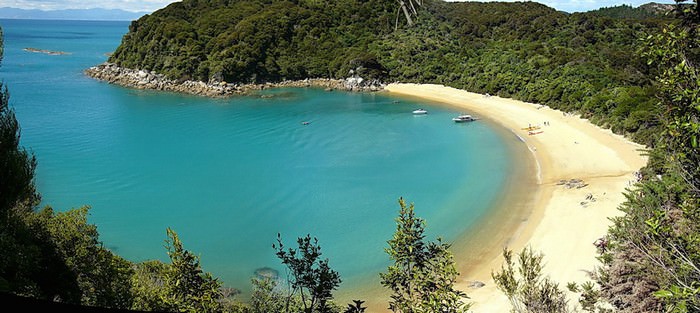 Navagio Beach, Greece
A beach with its very own in-land shipwreck.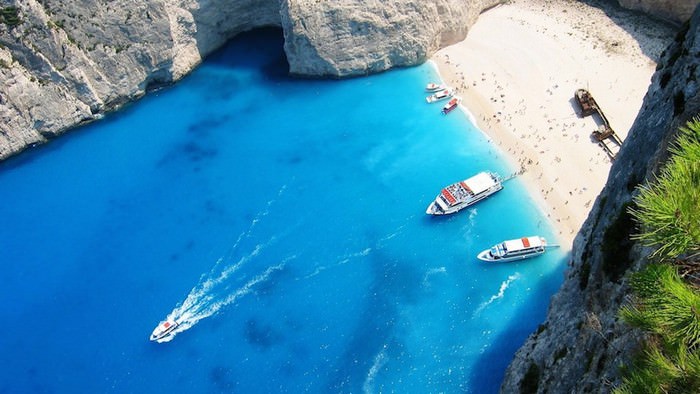 Jökulsárlón Beach, Iceland
Volcanic black sand and ice from a nearby glacier make for this unique stunning beach.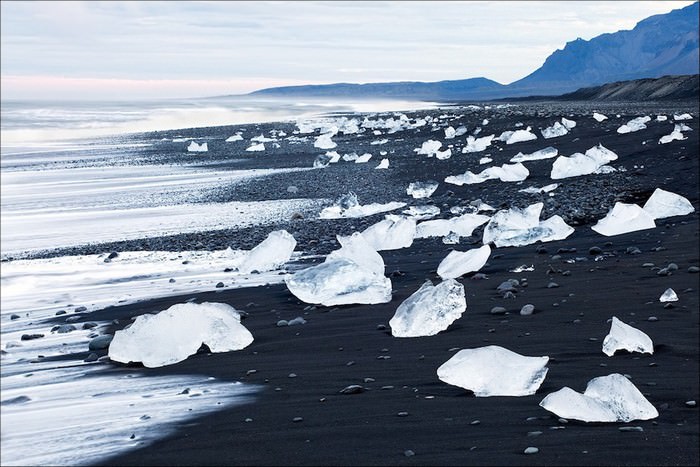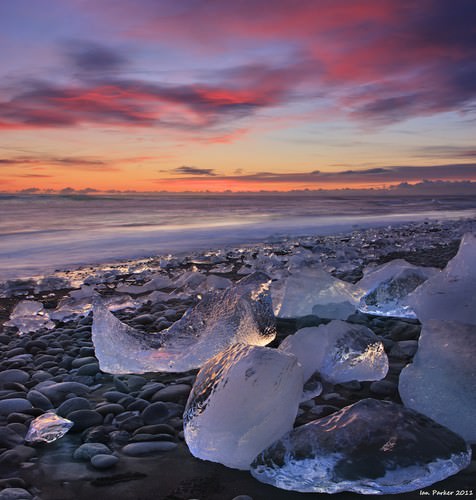 Golden Cape, Croatia
Where the tip of the beach moves with the winds.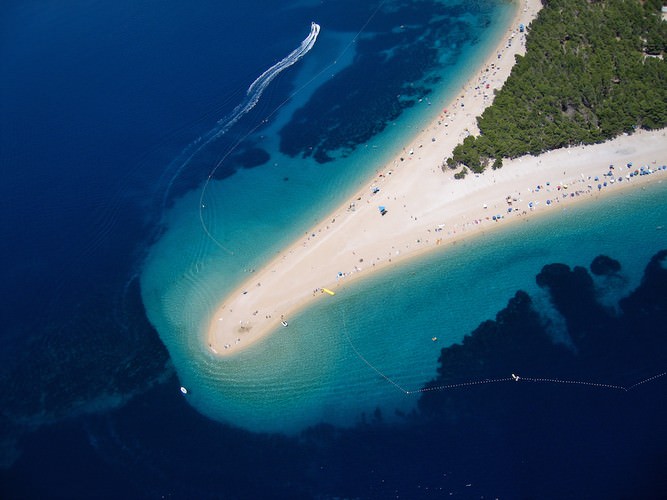 Lucky Bay, Australia
white sand, blue water and brown kangaroos.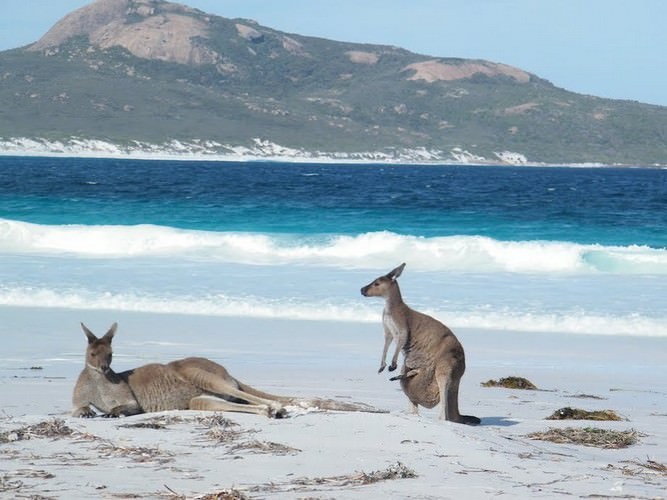 Glass Beach, California
Colored glass from the garbage thrown by near towns was washed over and over by the water to create this colorful, yet slightly sad, beach.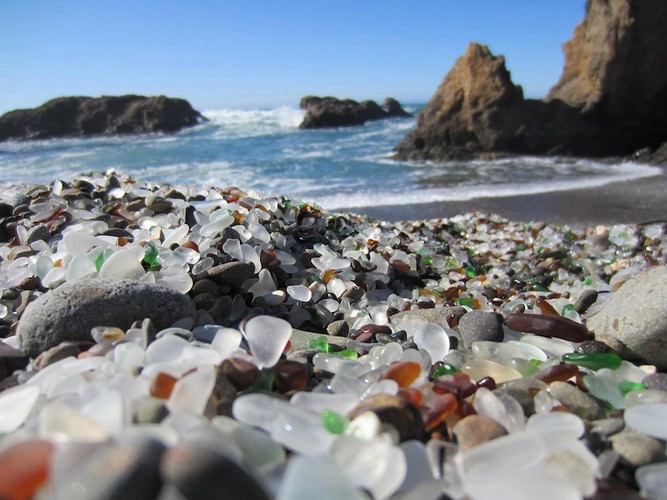 Tropical Islands Resort, Germany
An artificial in-door beach inside a huge airship hanger.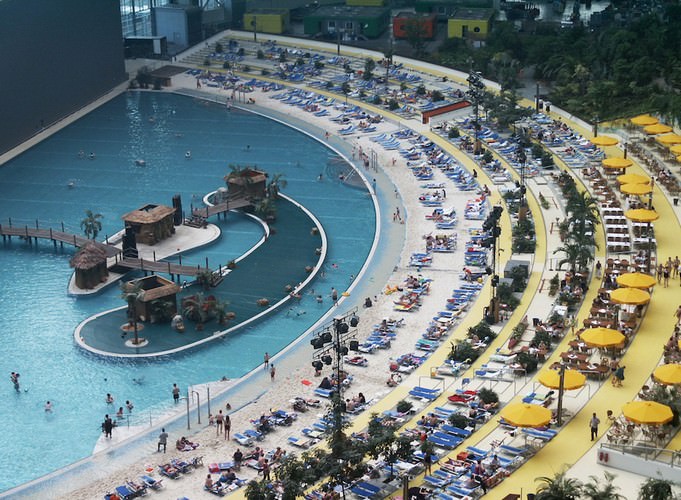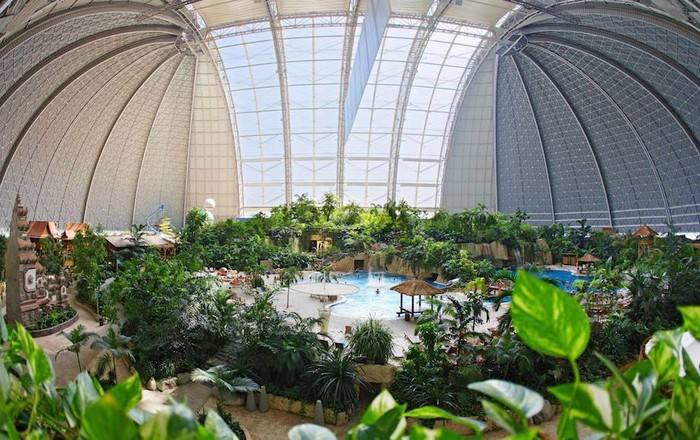 Hidden Beach, Mexico
An unexpected result of bomb testing bone by the Mexican government in the early 1900's.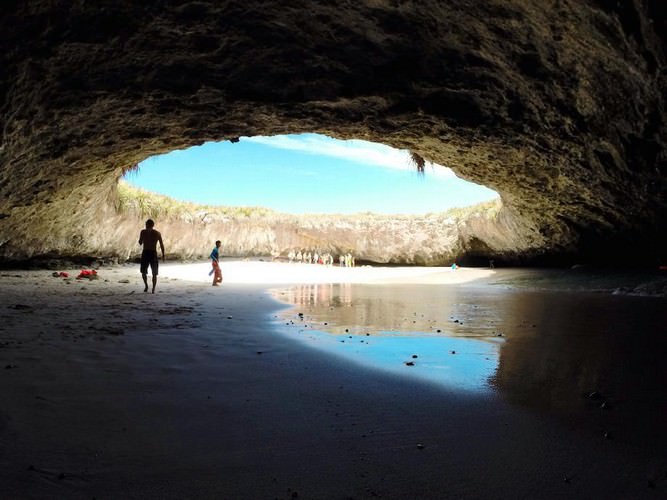 Papakōlea Beach, Hawaii
One of only 4 beaches in the world with green sand.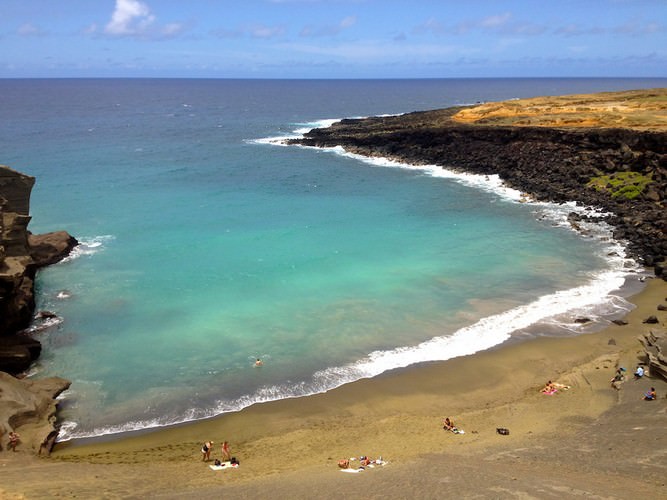 The Maldives
Phytoplankton light the sand like tiny underwater fireflies.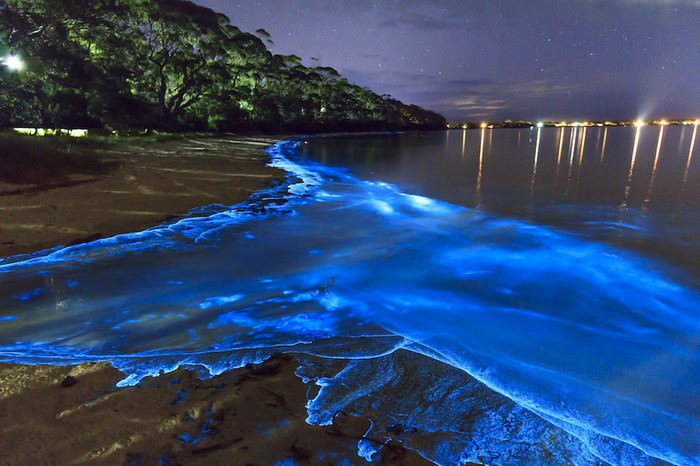 Shell Beach, Australia
made entirely of sea shells.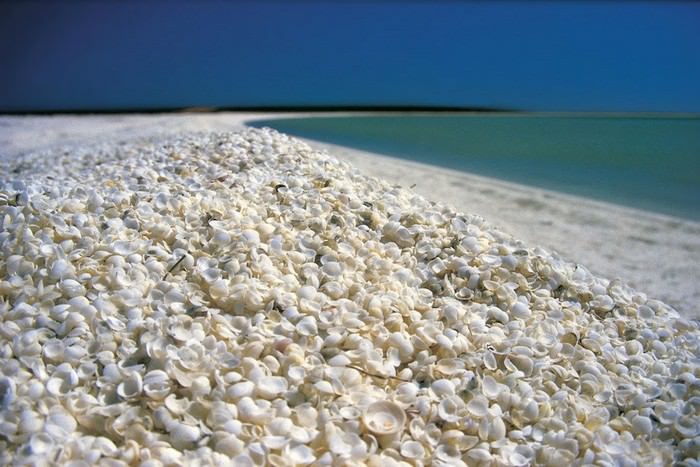 Anse Source d'Argent, Seychelles
Pink sands and granite rocks shaped by the winds and the waters.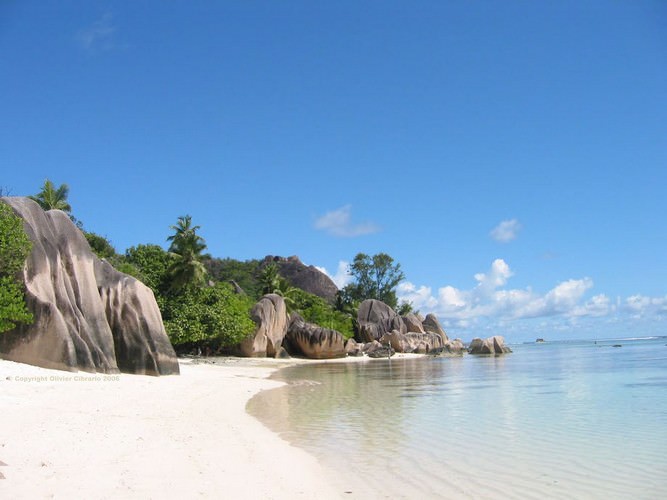 Kaihalulu Red Sand Beach, Hawaii
Red sand colored by the iron deposits in the surrounding area.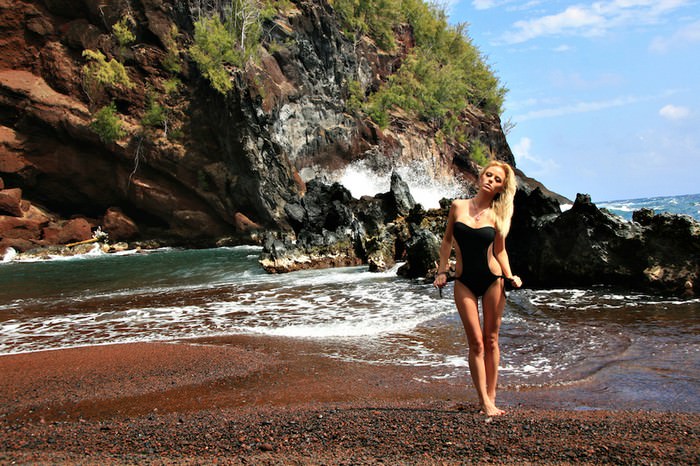 McWay Falls in Big Sur, California
A beach with an 80 foot waterfall falling directly into the ocean.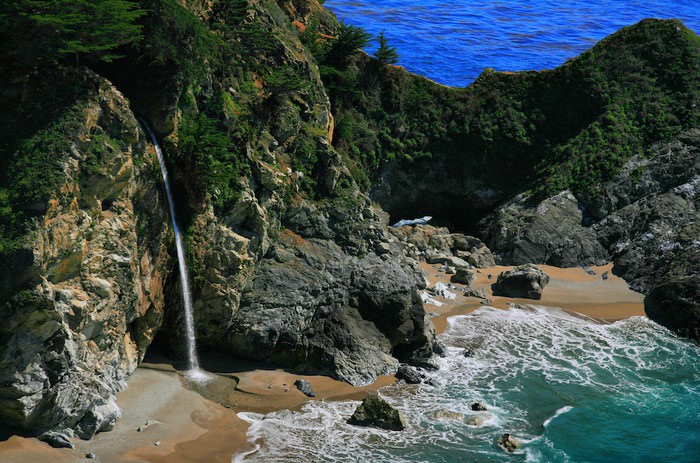 Whitehaven Beach, Australia
At low tide it becomes a maze like combination of water and sand inlets.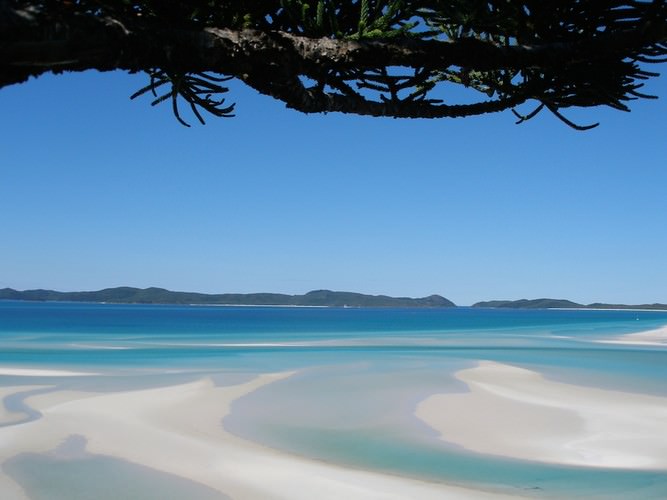 Maya Bay, Thailand
Surrounded by large, plant covered cliffs that protect the beach.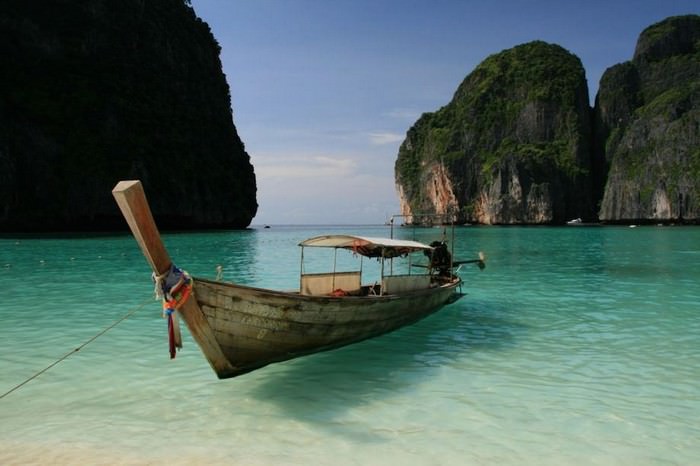 Hyams Beach, Australia
The Guinness record holder for the whitest sand in the world.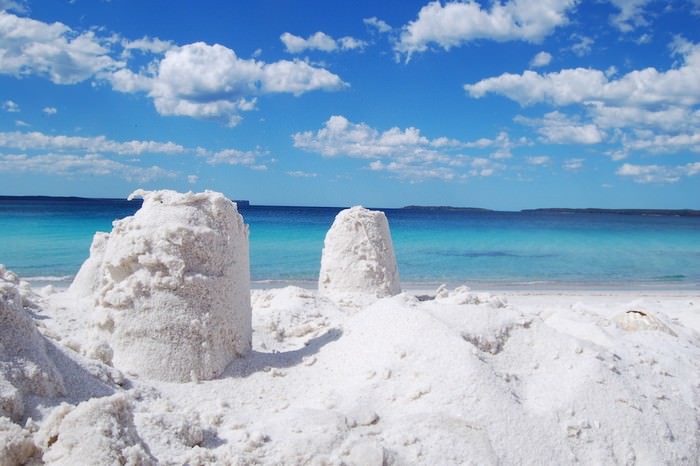 Wineglass Bay, Tasmania
With its near perfect curve this beach is just as beautiful as any beach in neighboring Australia.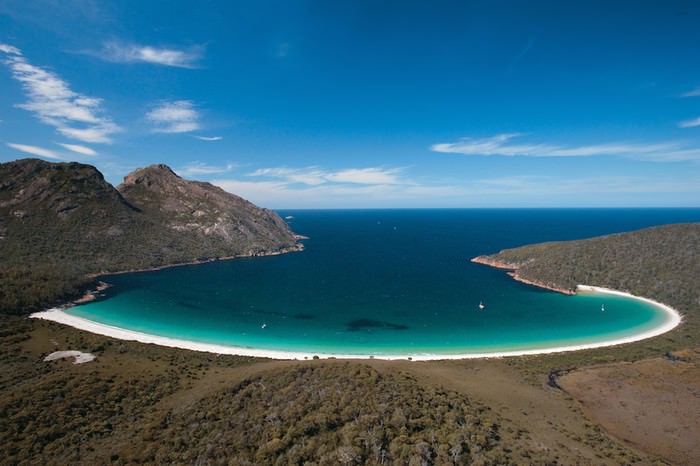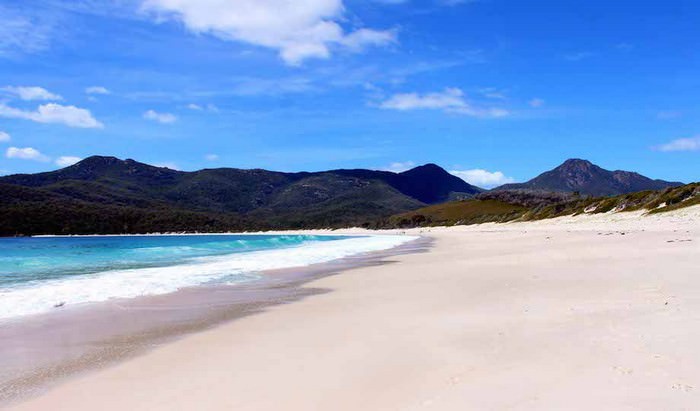 Benagil Cave, Portugal
Located inside a huge dome shaped cave.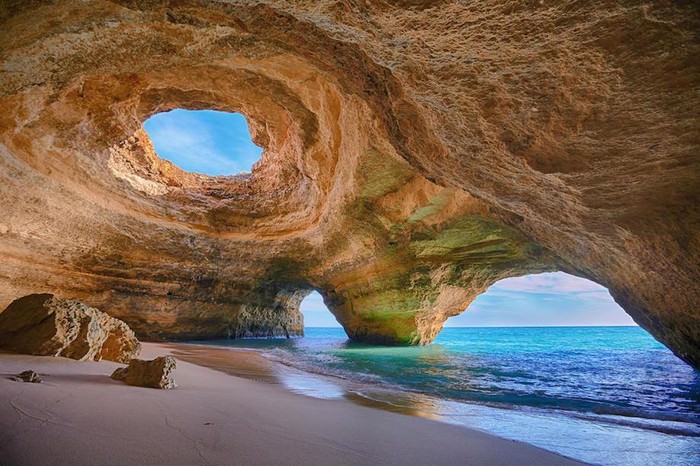 Motu Tehotu, Bora Bora
World famous for its bungalows and beauty.