Instructions:

After a short wait a small map will appear on the screen.
Choose one of the points on the map to get to the room you'd like to visit.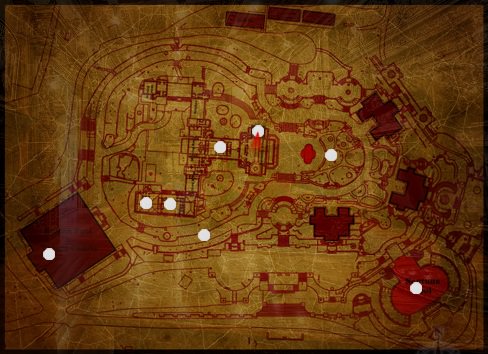 Symbols

1. To hide the map, click on the weathervane appearing in the bottom-right corner.



2. Click on the screen and hold the mouse button down and move the mouse to look around. Each photo is a full 360 degree panorama.

3. Click on the arrow appearing in the lower-left corner to switch to full screen (recommended).




4. The two arrows appearing on the left hand side display and hide the frame.


5. Use the arrow appearing at the bottom of the screen to control movement. The plus and minus buttons control the size of the photo and the button to the most right activates an automatic turn of the viewpoint.