A collection of nifty inventions, mostly by ordinary individuals, that are actually available for sale! If you like any of these, show them to your local retailers or order from online shops such as amazon or. What's more nifty than the inventions themselves is the simple solutions for everyday problems.
Getting too hot at night but hate using the A/C? Why not use this special bed fan that makes sure you stay cool even under the blankets.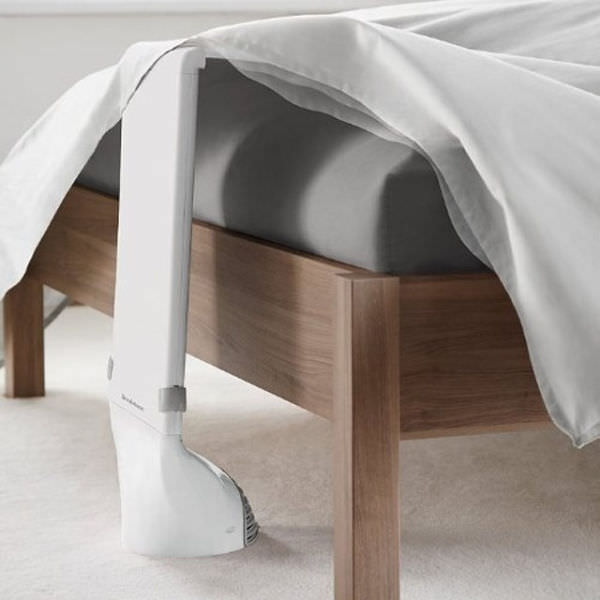 If you're an avid reader, there can be no better seat to read in the house!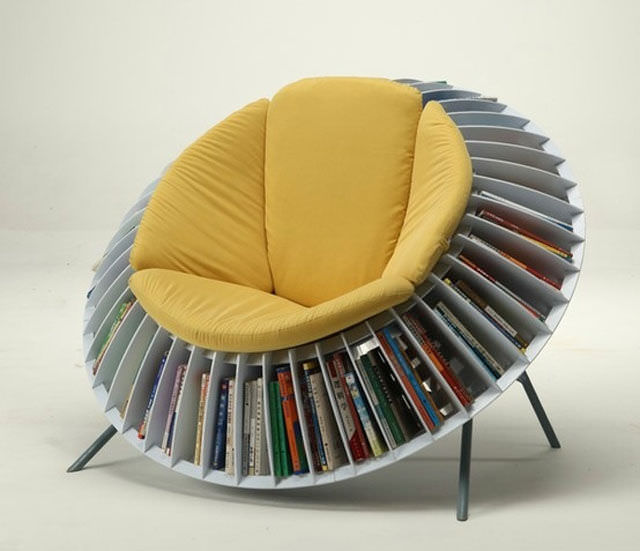 Tired of always sacrificing one or more of the available sockets? Try these rotating socket!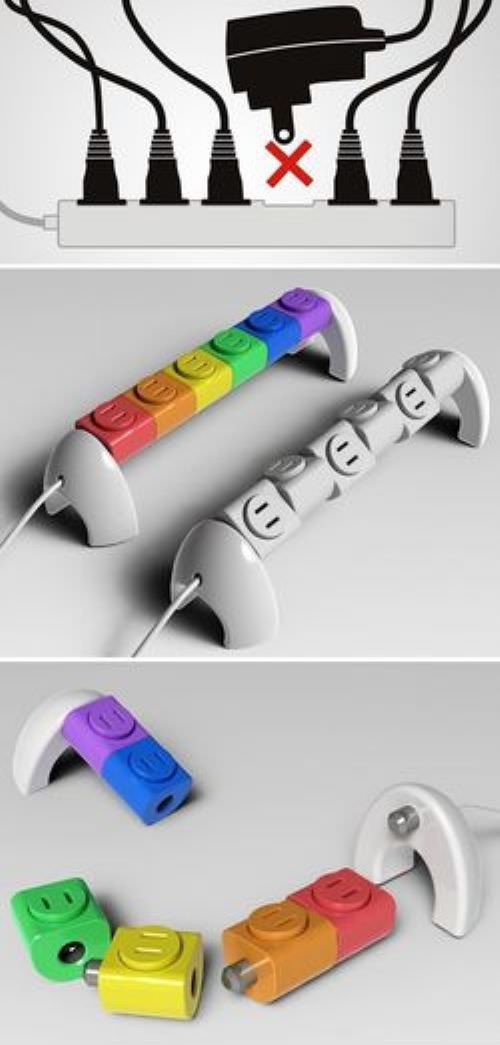 OR try hooking up this multiple-plugs-in-one!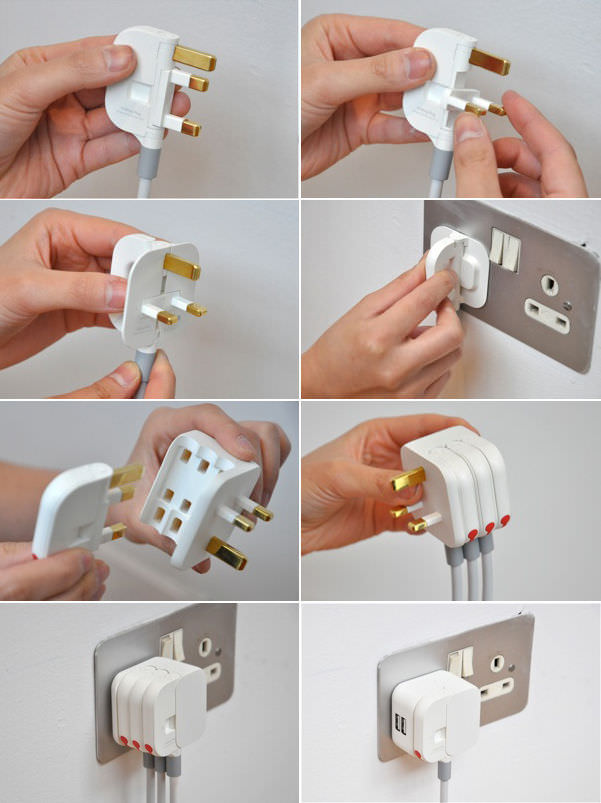 Co-worker stealing all your food? Fool them with this anti-theft mold bag!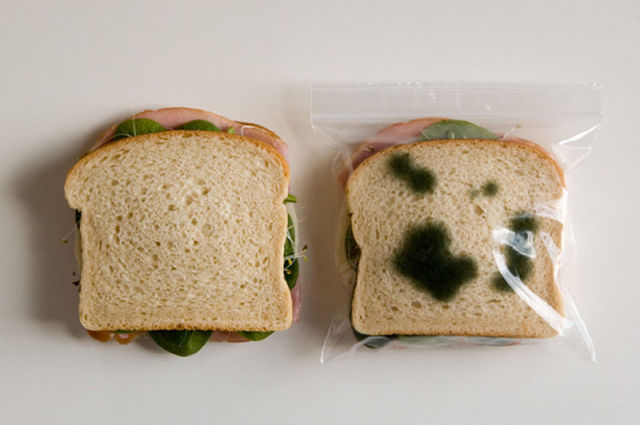 Tired of trying to squeeze out the bottom the last of the toothpaste? Try this two way container.
Make sure you and the floor will never again suffer from splash-back with this special bathroom glass protector.
Get a great looking fold out table that doesn't make you ruin your back when using it.
...OR just use this handi toothpate extractor.
Proof that you only dream about her...
What better way to walk through a cookout?
Why waste valuable storage space when you have perfectly good stairs?
If the dog doesn't like to do its business in the rain, you can see to it that it remains nice and dry.
Do you buy a lot of plastic bottles? Make using them easier with this nifty bottle holder.
Become the best parent ever when you hook up your ipad to these super fun video game machines - your kids will LOVE them!
If your doggie makes too much noise under the table, put it in this specilizied doggie seat!
This ostrich pillow may not be very fashionable, but there is no better way to rest on the go while keeping your head and hands warm and toasty.
It may look like something from a batman movies, but this device will actually charge your phone by using your own CO2 producing breath!
If you're tired of picking up your pooch's leavings from the back yard, use this specilized vaccum that also wraps up the leavings in special plastic bags!