As the last month of the year comes to a close and the New Year is set to being, it's time to take a moment and reflect on the events of the chilly and spirited month of December. Here are the most outstanding moments of the month captured in pictures so we can relive it all as if we were there!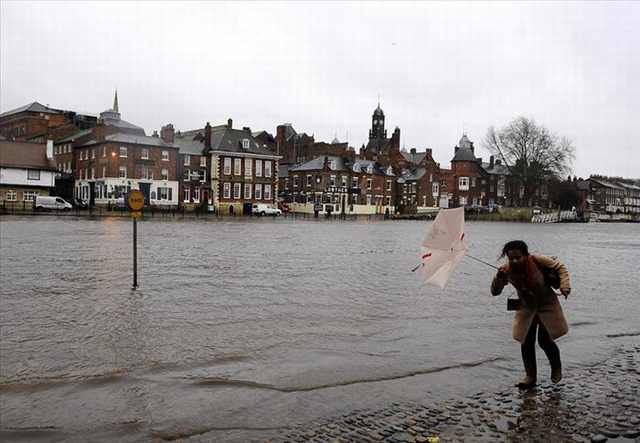 As the water levels rise on the River Ouse in York, England, one woman clings onto her umbrella against the heavy rain and strong winds.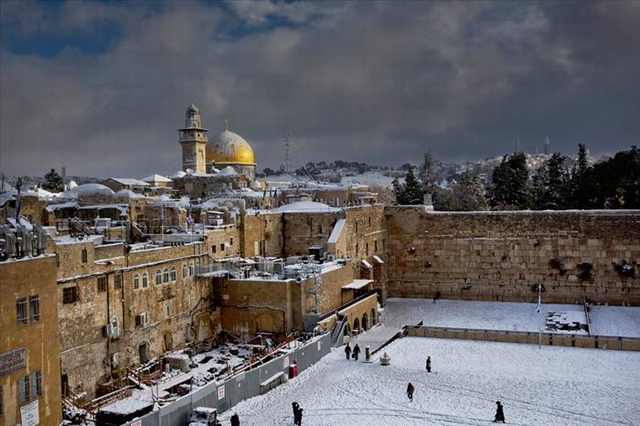 In Jerusalem, the Western Wall and the Dome of the Rock, the holiest sites for Jews and Muslims, were covered with snow. The snow came early for the region in a storm called Alexa that brought with her strong winds and torrential rains.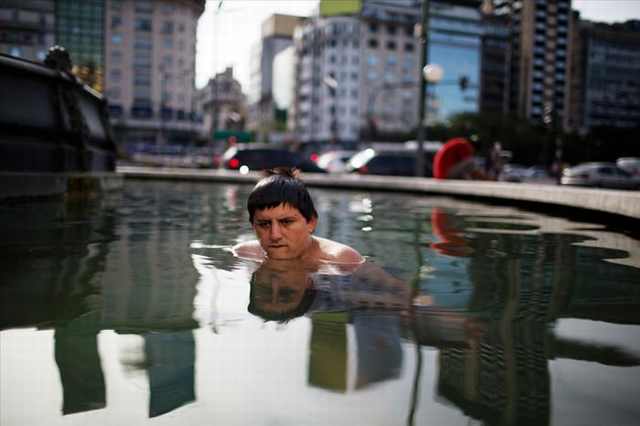 In Buenos Aires, Argentina Ezequiel Gauna cools down in a fountain in the city center. There were a wave of power outages as the entire city tried to turn on their air conditioners all at once due to the extremely hot temperatures.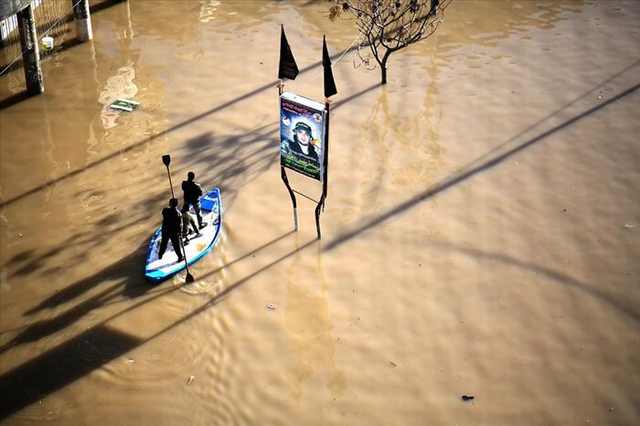 Palestinians ride with a makeshift boats through the floodwaters in Gaza City. Following Alexa, the huge storm that swept through the Middle East, thousands residents were left without power for days in both Israel and Palestine.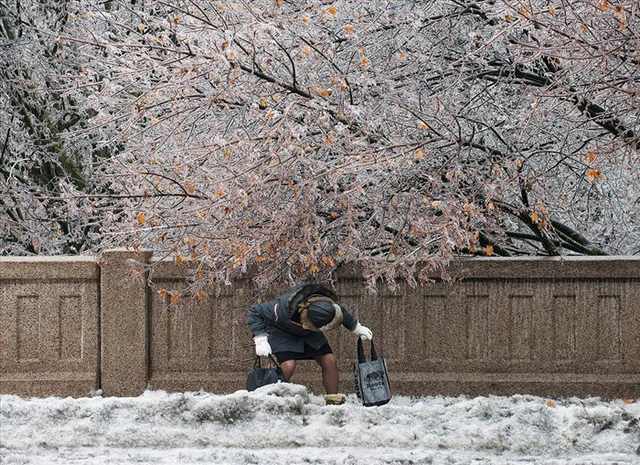 A woman ducks under a completely frozen tree in Toronto, Canada after an ice storm ravaged the city, leaving most of the residents without power.

Frozen tree branches in Toronto.
Very thick fog in Lahore, the capital of the Punjab province in Pakistan. It is reported that 11 people were killed and over 67 injured due to transportation accidents related to the heavy fog.

In Augusta, Maine, an American Robin looks for food on a frozen tree.

A woman is almost blown away by the wind during a snowstorm in Quebec City.

Another pedestrian struggles to hold onto his umbrella during a rainstorm in downtown London.

A man calls for help after being stranded in his vehicle by high floodwaters in Arkansas.

Ducks congregate on a thick layer of cracked ice in Idaho.

A layer of ice coats a Japanese maple tree following the Toronto ice storm.

Visitors in are of the giant Christmas tree at the Orchard shopping mall in Singapore.