Since the Winter of 2004, visitors to the Les Arcs ski resort in the French Alps have been pleasantly surprised each morning by snow designs and patterns the seemed to appear out of no where. They are so complex and large that it would be easy to imagine that a bunch of aliens landed during the night and decided to make some attractive snow art for humans to enjoy.
But alas, aliens have not landed in the French Alps just yet, these trippy snow designs were made by one 54 year old British man named Simon Beck, who spends hours using his snow shoes, a measuring tape, a compass, a camera, a headlamp and a lot of patience - to make these extraordinary patterns.
Check out the bottom of the post for a video of Simon creating his art!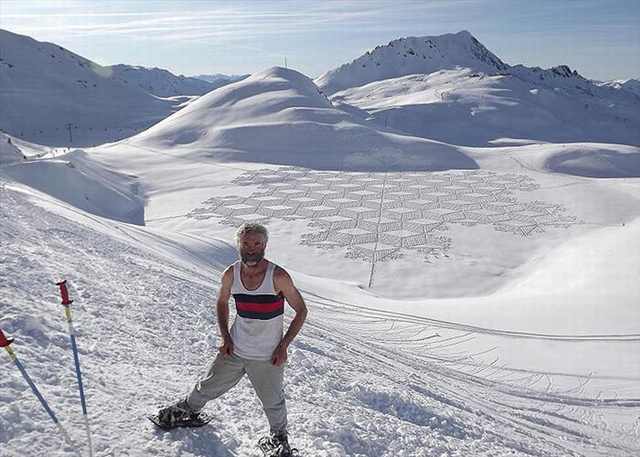 Simon is an orienteering mapmaker from South England who lives at the resort. Since 2004, his love for sketching large designs in the snow has only grown, and he draws inspiration, he says, from the rakings left in the sand gardens of temples in Kyoto, Japan.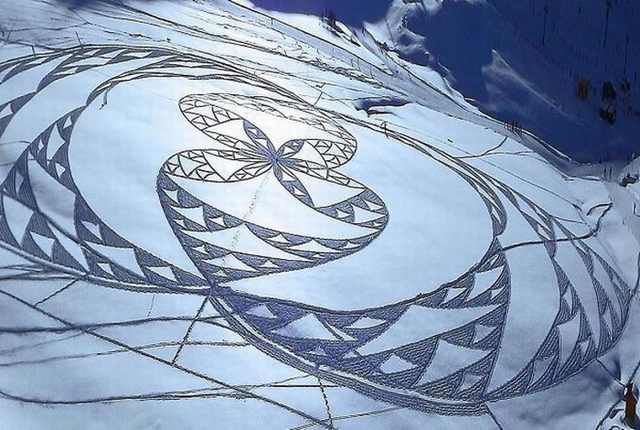 After scouting out a large, undisturbed area of snow covered terrain, and making sure there is no risk of an avalanche, he draws out a little design with a pen and paper.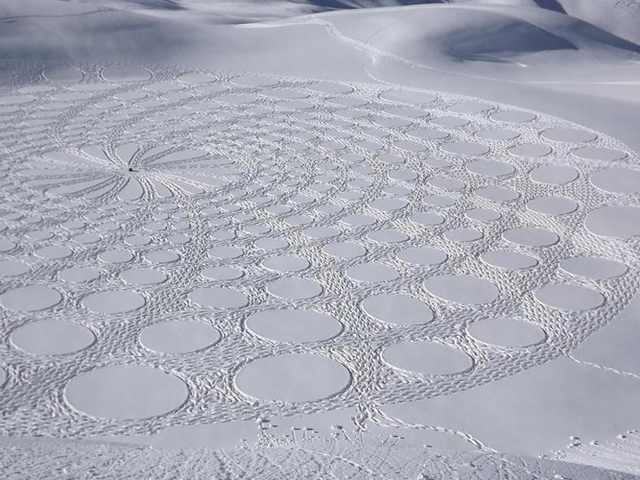 After a fresh coat of snow has fallen, he heads out with all his gear, sometimes early in the morning and sometimes during the night. To keep his snow art an accurate copy of his drawings, he uses a compass and a measuring tape. If it's night, he uses a head light to see.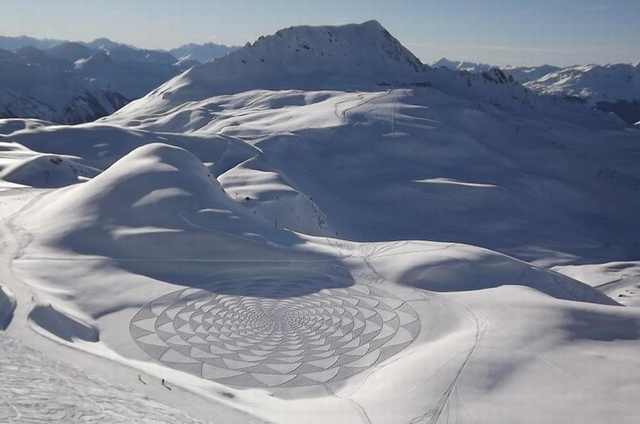 Most of his designs take about 10 hours of trudging through the snow to complete.