Squirrels can be great pets too! Or so it seems from one man's photo-documentary of a freezing baby squirrel he brought into his home to save from the cold. An animal friendship has never been so touching!

When the man found the squirrel, he was curled up and motionless, frozen by the winter cold.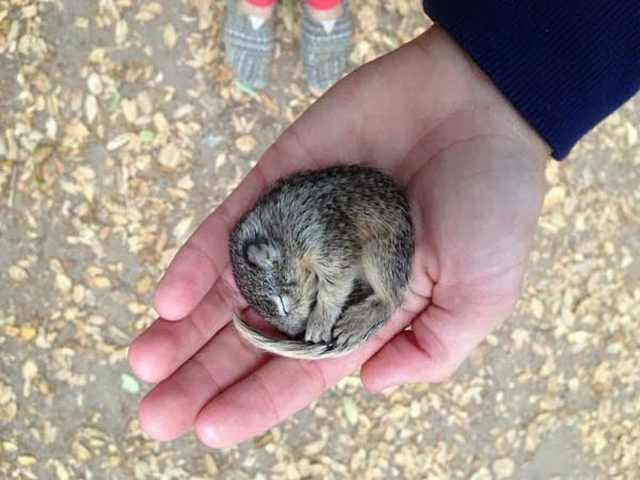 He immediately wrapped him in glove and drove off towards home.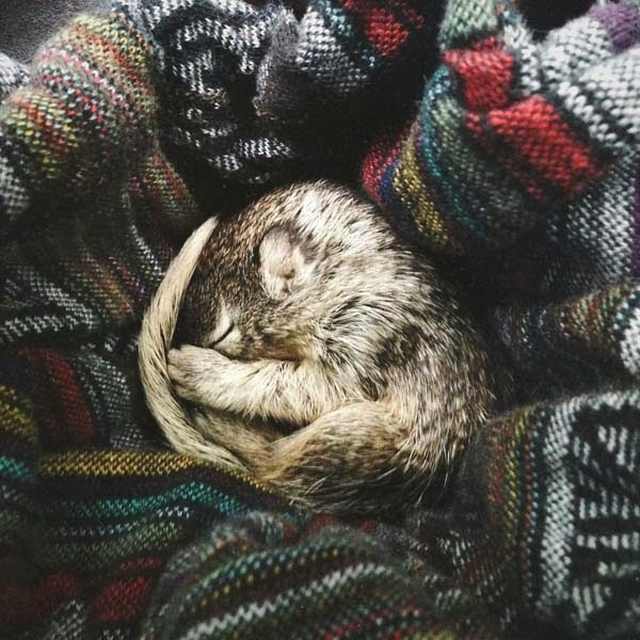 The man built a cozy home for the squirrel in his sink for him to recuperate.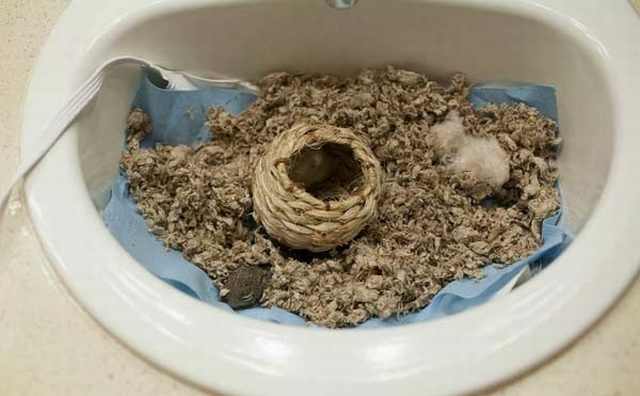 The squirrel soon came to love his new home cozy home.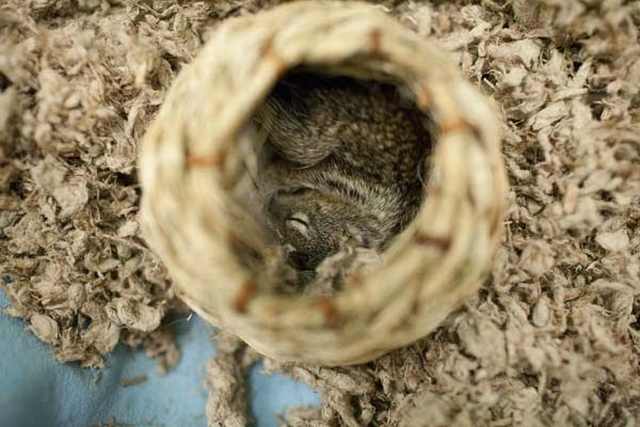 Because he was so small, the man had to feed him through a tube for the first days.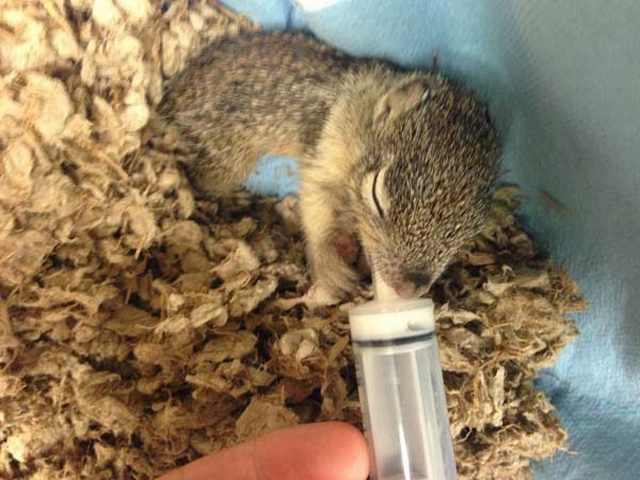 The squirrel was still so young that it's eyes hadn't opened yet.

Once his eyes opened, he was introduced to his new dog friends.

At first he was a bit hesitant in front of these huge animals...

But the dogs were excited to have a new furry friend in the house

Soon they were kissing him all over
And watching over him as he played.

Or being patient as his climbed all over them.

The squirrel began to feel at home in his new environment.

Finding new favorite places to rest

And enjoying the company of his new friends.

The love between the two beings grew to be quite strong

Now they are a happy family, each watching over the other

And over the other's head...