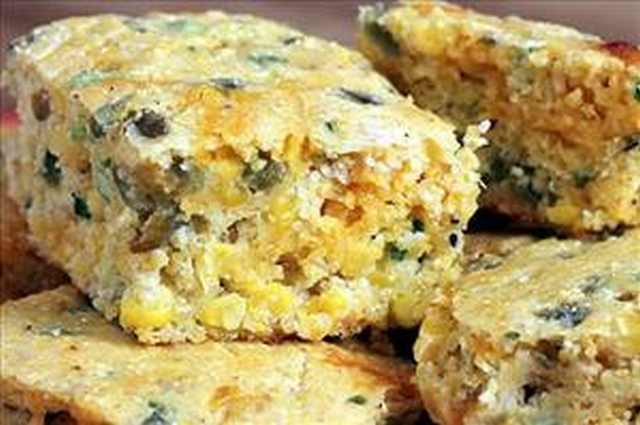 Recipe makes: about 9 servings

Ingredients:

1 1/4 cups of stone ground yellow cornmeal (medium grind if possible)
3/4 cup all purpose flour
2 1/2 teaspoons baking powder
1/2 teaspoon salt
1 cup and 2 tablespoons of low fat buttermilk (if you don't have buttermilk here are some great substitutes for baking ingredients)
1 large egg
2 tablespoons honey
1/4 cup chopped green onions
1 cup of corn (canned, frozen or fresh)
1 tablespoon minced jalapeño
1 can of chopped green chiles (with the liquid drained)
1 cup shredded low-fat sharp cheddar cheese (low-fat is optional)

Preheat the oven to 400 degrees Fahrenheit (or 204 degrees Celsius). Grease a 8x8 baking dish with cooking spray or butter (if you want to make muffins you can do so in a 12-cup muffin tin).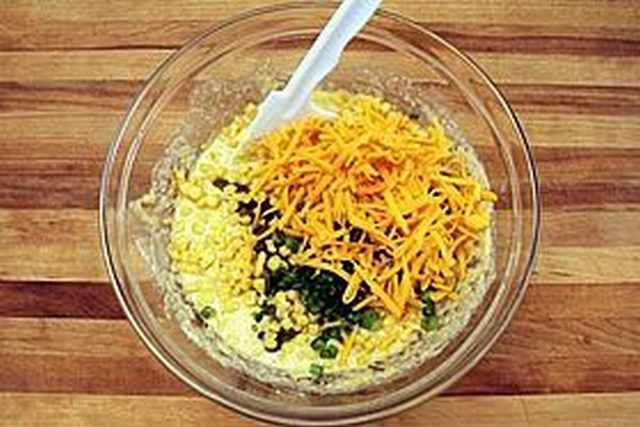 Combine together the cornmeal, flour, baking powder, and salt in a large bowl (all of the dry ingredients). Whisk them together until combined well. In a separate bowl, mix together the wet ingredients, the egg, buttermilk and honey. Add this mixture to the dry ingredients and stir until mixed. To the mixture, add the onion, corn, jalapeño, green chiles and cheese and mix again until the chiles and cheese are evenly spread throughout the mixture.
Pour the mixture into the baking dish and bake for 25-30 minutes, until golden brown or until you insert a toothpick into the center and it comes out clean. Let the bread cool in the dish for about 10 to 15 minutes.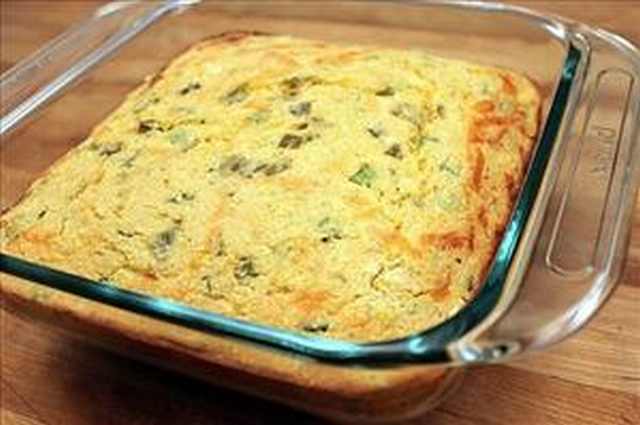 Now you have your cornbread! It's ready for you to eat alone or with one of your favorite soups, and is a deliciously warming fall treat!