Step 1. Assemble these ingredients:
a. Greek yogurt - Strain regular yogurt or just buy some greek yogurt (the regular, unstrained yogurt will be too thin).
b. Canned pureed pumpking - Make sure this is unsweetened and unflavored.
c. Malple Strup - We recommend grade B syrup for a robust maple flavor, but for a milder taste grade A is fine.
f. Ground Flux Seeds - Optional, add it for a nutritional boost, but it won't affect the taste.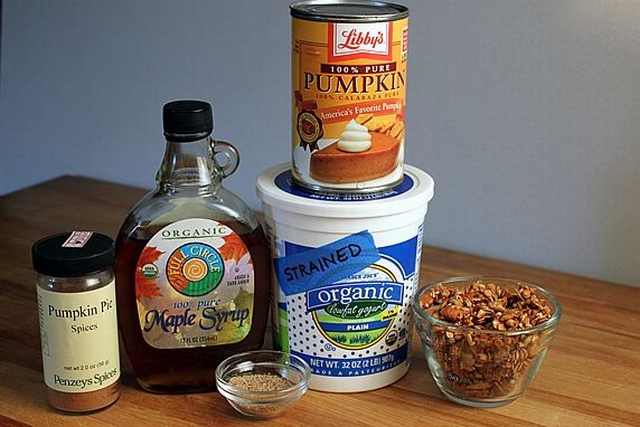 Step 2. Mix everything up, except for the granola. Use a small bowl and stir well. For more taste, you can add some syrup or pice spice.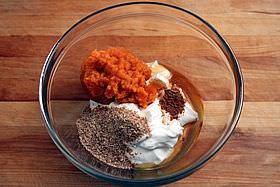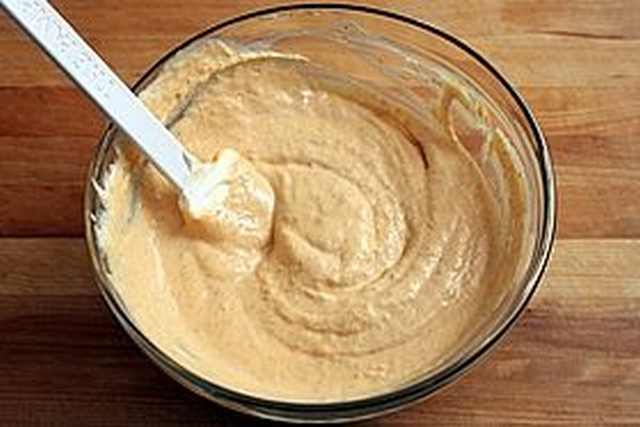 Step 3.
Now we will make the parafait. We will start with a layer of the pumpkin yogurt mixture in the bottom of a parafair glass. Take some granola and sprinkle it over the yogurt. Then cont
inue to stack these layers of yogurt and granola.
How to keep your layers nice and clean:
A. Use a glass that is relatively wide towards the top. The more narrow glasses usually drizzle down the side.
B. Put in the yogurt mixture spoonful after spoonful only at the center of the glass, pushing it gentle out to the edges of the glass and leveling it with your spoon. When you are done, sprinkle a layer of granola making sure it's visible around the edges. In order to avoid tiny air pockets in the granola layer, tape it gently with your spoon.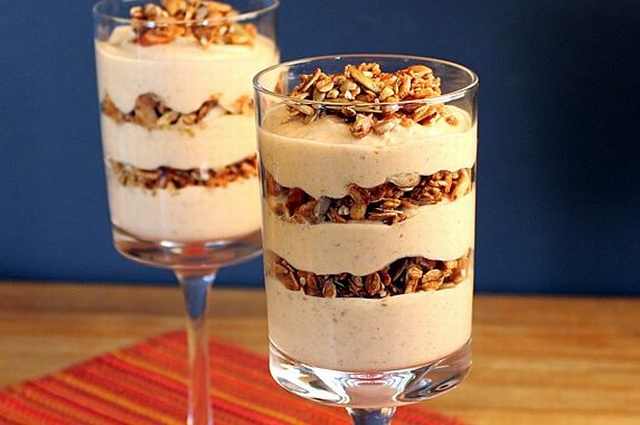 The mix of crunchy, nutty granola with the creamy pumpkin yogurt is divine.
A pumpkin pie parafait is an amazing way to start the day!
Tip: How to make it ahead of time.
You can combine the mixture the day before, cover and regrigerate it. The granola won't be as crunchy, but the flavor will still be wonderful, and it's really fun to wake up to this finished delight.
Alternatively, you can just make the yogurt and pumpkin mixture the day before and refrigerated, and then assemble the layers before eating.
Nutritional Info: Per 1 parfait (using low-fat yogurt): 213 calories, 2.9g fat, 43.4g carbs, 5.3g fiber and 6.8g protein.