These exclusive pictures from Dietrich Mateschitz's, the co-founder of the popular energy drink Red Bull, resort on the private island of Laucala in Fiji will make you want to pack your bags and head out on a tropical vacation. The island is just 12 square kilometers but houses a diversity of exotic landscapes like volcanic mountains, tropical rainforests and gorgeous white sandy beaches.
Mateschitz originally founded the Laucala Island Resort as a publicity-free haven for celebrities, but now the exclusive resort has opened its 25 stunning villas to the public. Besides complete isolation, the resort provides guests with produce from its own organic farms in 5 different restaurants, a private airport, as well as access to preserved sites of local Fijian culture. After viewing these break-taking photos of Laucala Island, it may be time to add living on a secluded island to your bucket list!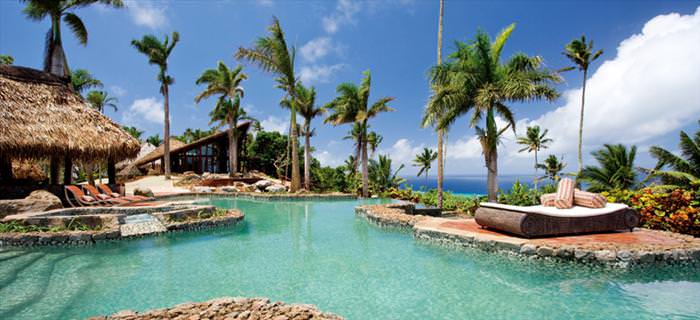 Perfect pool views.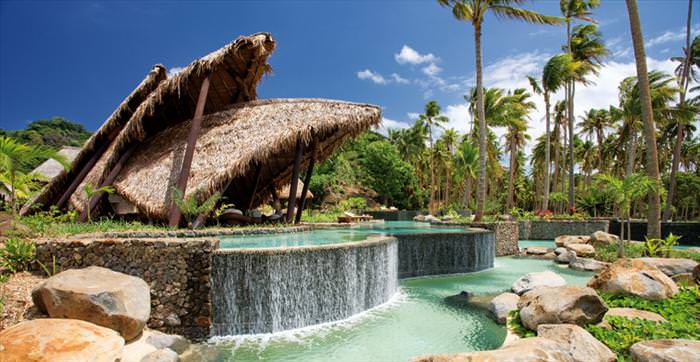 Architecture that echoes the natural surroundings.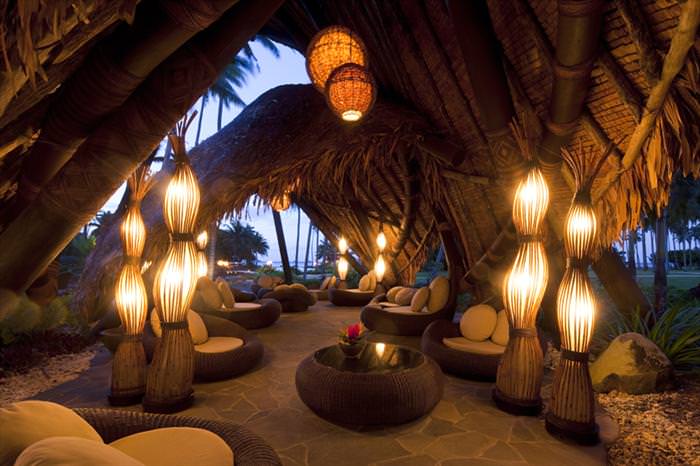 Creatively styled lounges.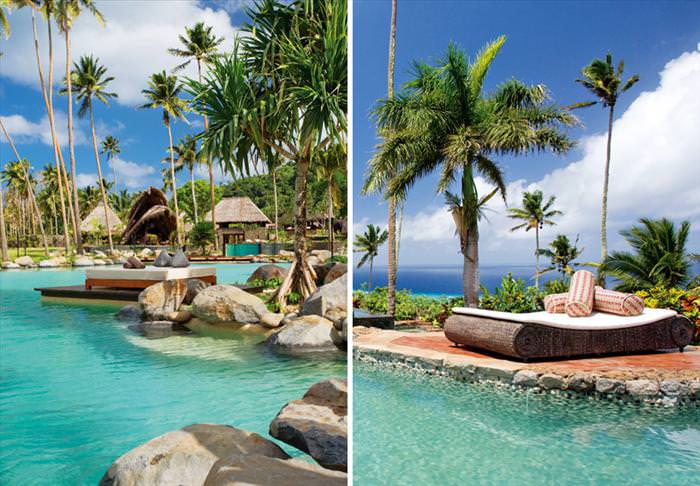 Could sun-bathing ever be more glamorous?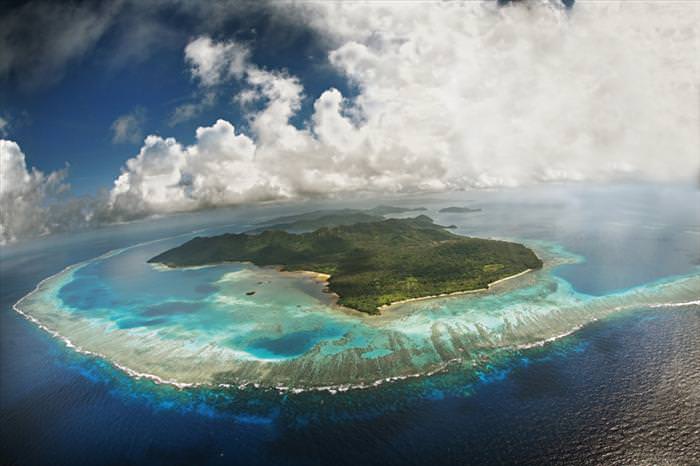 An aerial view of Laucala Island.
Porches prone for stunning sunsets.
The view from the villa.
Your gateway to peace of mind.
The resort at dusk.
Who would ever get out of this tub?
Sunset lounge views.
Serene turquoise wading pools.
The layout.
A pool within a pool.
Submitted by user: Nora F.