There are few things people like more than a good, exciting competition, where you get to see all kinds of attempts at the grand prize, and one lucky person making it all the way. Unfortuantely, that desire might lead to some competitions that may seem strange to you.
Don't worry, it's not only you...
World Body Painting Competition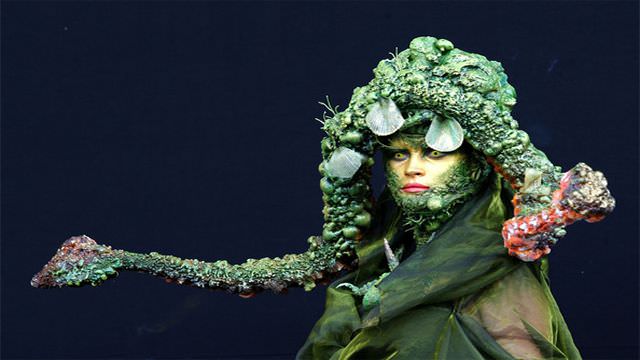 Apparently they take their body painting very seriously in Austria...
Toe Wrestling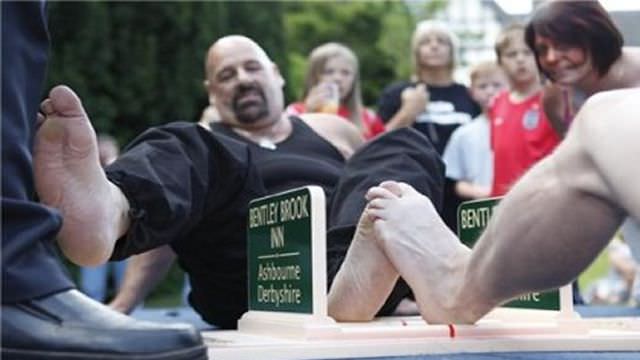 Do you have a strong and dextrous toe? Then you might qualify for this incredibly bizarre competition.
Competitive Bed Jumping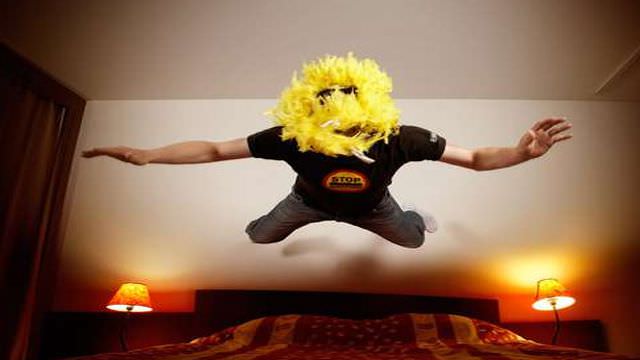 Yep, exactly how it sounds!
Extreme Ironing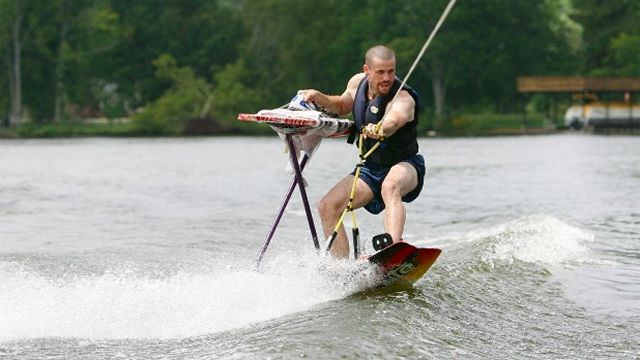 Do you love ironing? Do you love ironing under the most extreme conditions? If so, this is your contest.
World Black Pudding Throwing Competition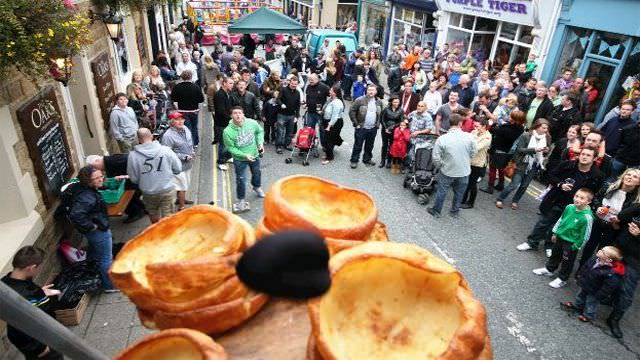 This one actually has a history, as legend would have it, when Lancaster and York met on the battlefield, they soon ran out of ammunition. They did not give up however, and started throwing food at each other. To this day, the black pudding throwing competition is held every year, when the black pudding is thrown at a target of Yorkshire pudding.
Virtual Cooking Competitions
I feel like this is a sign that some people have taken technology too far.
Spud Gun Contest
The amount of time, effort and technology that goes into firing potato bits is astounding.
World Sauna Championships
This can't be healthy, but every August in Finland, the winner is the one who sits in 110 degree celsius (230 F) heat the longest.
World's Ugliest Dog Competion
A picture is worth a thousand words. But here's another - why?
World Beard And Moustache Championship
Hosted in different locations around the world, this competition is the ultimate display of facial manliness.
World Conker Championships
Armed with 12 inches of string with a conker at the end, the contestants must swing the conkers at each other until only one of them is left holding the conker.
Chess Boxing
Can there be a more ultimate test of brains and brawn?
Cooper's Hill Cheese Rolling
A very mature competition in which 30 grown ups run down a hill, all trying to catch a cheese rolling down it. This happens every year on cooper's hill, England.
Edible Boat Races
These boats must be made of completely, 100%, edible materials. This is one competition in which you can at least eat your losses afterwards.
Power Tool Racing
Simple. Take your most powerful power tool, attach wheels - race it!
Submitted by user Benedict H.