It seems you can't turn around anymore without bumping into some new innovation, but these 10 gadgets are our picks for some of the best gadgets to have recently hit the private consumer market. From robots that clean your windows to a portable fireplace - these are 10 hot gadgets we'd really love to own!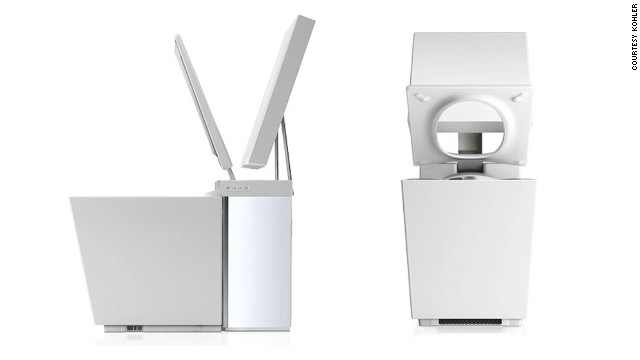 The eco friendly toilet from Kohler comes with a motion activated seat and lid, a multiple option bidet wand, not to mention an air dryer, illuminated panels and foot warmer. Music lovers can enjoy built in speakers that connect by remote to a docking station. In short, anything you can ask of a toilet.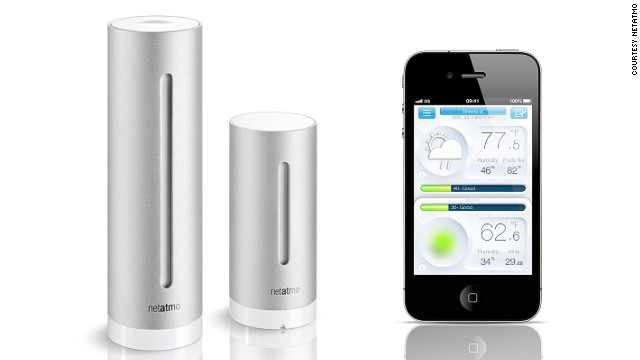 Netatmo offers a great solution for clearing the air in your home. This fashionable device reports about air quality, humidity and the amount of carbon dioxide . It can also report on noise pollution. The reports can be sent to directly to your smart phone.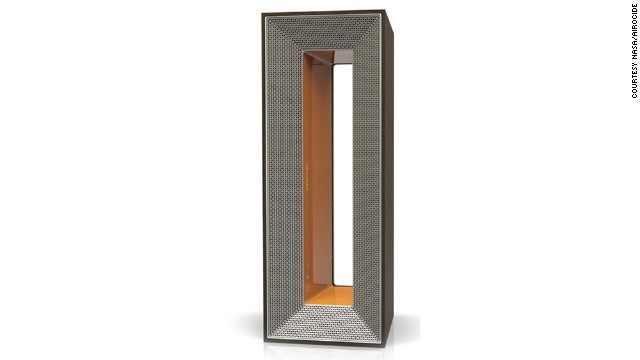 Another device that owes its invention to NASA, the Airocide is the perfect companion to Netatmo's air pollution detector, as it purifies toxins from the air which might harm us. However, it doesn't use filters, but cutting edge nanotechnology to oxidize pathogens and clear the air. It isn't too hard on the eyes either.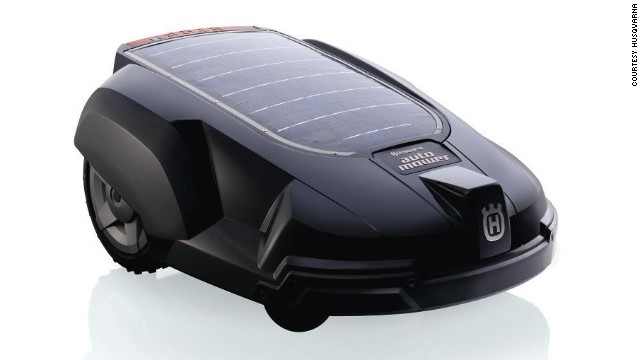 If you loved the idea of the Roomba - the robot vacuum cleaner that moves around the house on its own - you're gonna love Husqvarna - the automower! This robot does what Roomba does, only for cutting grass. Not only that, but in sunlight, its solar panel can maintain battery power and keep that mowing going indefinitely.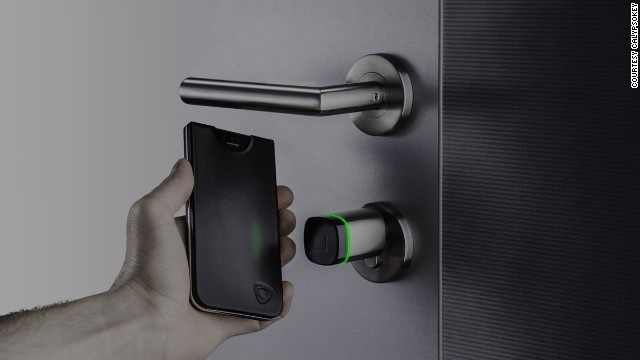 Phone or keys, we always seem to forget one of them somewhere. So why not combine the two? Calypsckey is a device that lives inside your phone case and can unlock only the corresponding access points.
Do you waste too much time and water in the shower? The Oras Eterna smart shower will lit a green light when you've crossed the 2 minute line, and then a red light will come on to show you that you've been in the shower for two long. You can also control the exact temperature of the water, and change types of flow with the a gentle touch.
The sun table is a great way to save on energy costs. Just please it in direct sunlight for 4 hours to achieve a full charge, then you can put it back inside the house to charge your phones, laptops etc. The table is designed to resist any weather.
Carry your fireplace around with this cool Zeta Fireplace, which you take anywhere. The Zeta is encased in leather and has a titanium interior. Of course, the biggest selling point it the portability.
Don't do windows? There's a bot for that! Just fill the winbot with cleaning materials, attach it to a window and turn it on. This little bot will measure the window, map a cleaning pat and will spray, squeegee and wipe it, without you having to lift a finger.
The Nest thermostat is a melding of beautiful design with cutting edge technology. This is the thermostat that really gets the time to know you. It has the ability to learn and remember details about your lifestyle and adjust the temperature accordingly. It will adjust the temperature when you are gone and again when you get home, and can also be remotely used via cellphone.
Submitted by: Natasha K.