Rice is part of the daily food intake of many of the world's population. In rice farming, using terraces is a common practice, when the land is either too hilly or mountainous. The terraces help to decrease erosion and it's easier to fill them up with water for the rice. These are a common sight in third world countries, but much rarer in the first world.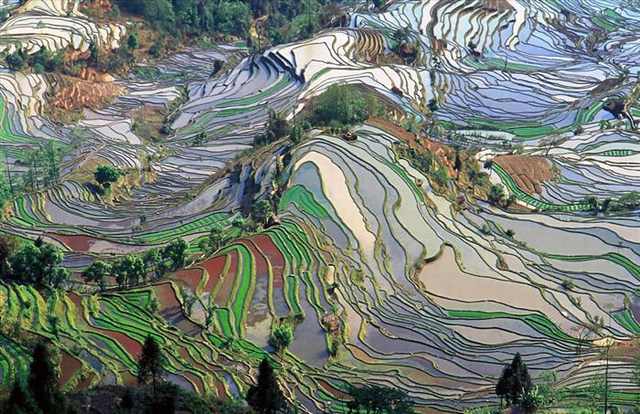 The Yunnan Province boasts a huge amount of terrace rice fields.
Banaue, Philippines
Yuanyang mountain overlooking rice terraces.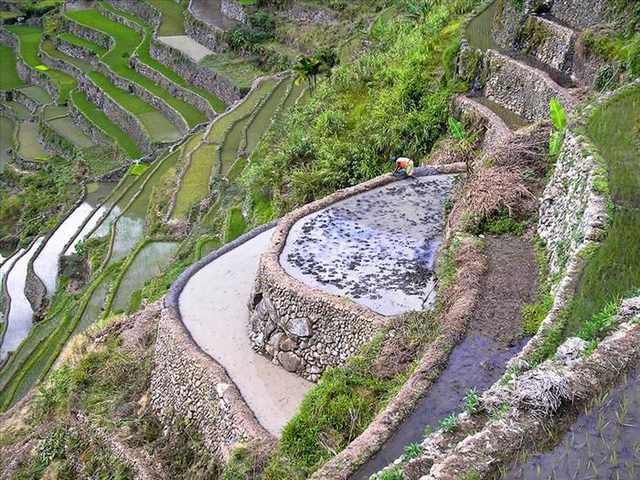 Banaue rice terraces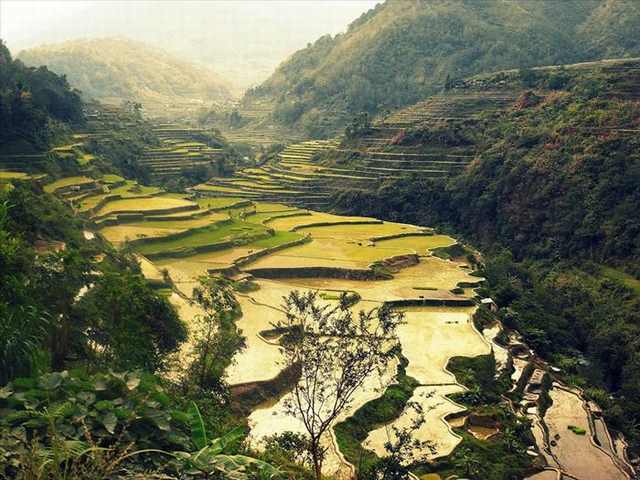 Golden rice terraces, Boracay Island, Philippines
Reflecting the clouds over yunnan, China. In the winter, they fill with water until the planting takes place come spring.
Bontoc, Mount Province.
Between the Himalayan ranges - golden terrace fields.
These rice terraces that follow the contours of the mountain had been here for roughly 2,000 years. Dubbed as the eight wonder of the world, these rice terraces are carved out of rocky mountainsides in most of the Cordillera Provinces — following sacred traditions and skill passed on to generations. On the average, these rice terraces are 1,500 meters above sea level.
Hamanoura, Japan
The evening sun sets gloriously over the paddy field terraces.
Machu Picchu, Peru
The early mist covers the rice terraces of the Guangxi Province, China
Rice Terraces in Longsheng near Guilin China.