The Hinatuan River is a river on the island of Mindanao in the Philippines. It flows into the Pacific Ocean at Hinatuan, Surigao del Sur. The River is also referred to as the "Enchanted River" by many locals and tourists. No expedition of divers have ever been able to reach the bottom of this river.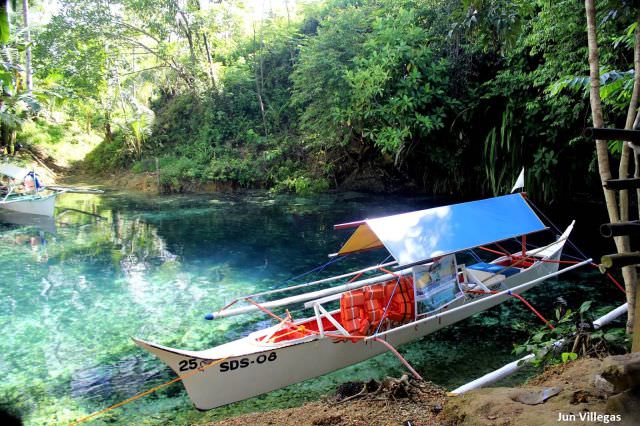 Legend has it that one firefly-lit night, fairies floated above the enchanted river of Hinatuan, while elves watched from cliffs and banks. With their wands, the fairies stirred the water, toyed with sapphire and jade, and made the tones fade and meld to achieve a shade of bluish green that now paints the riverbed.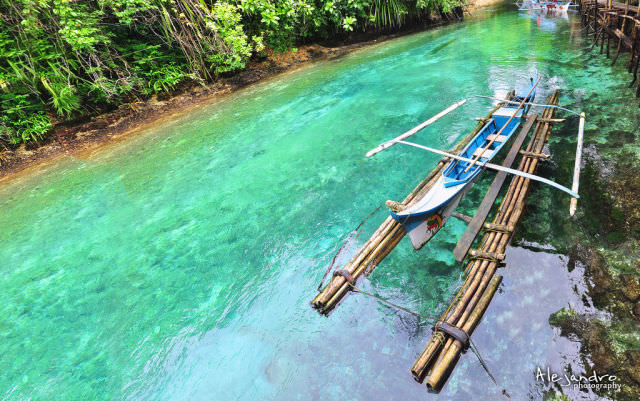 Twelve kilometers from the highway junction, the Enchanted River shapes the boundary of Barangays Talisay and Cambatong in Hinatuan. Though some portions of the well-maintained dirt road are undulating.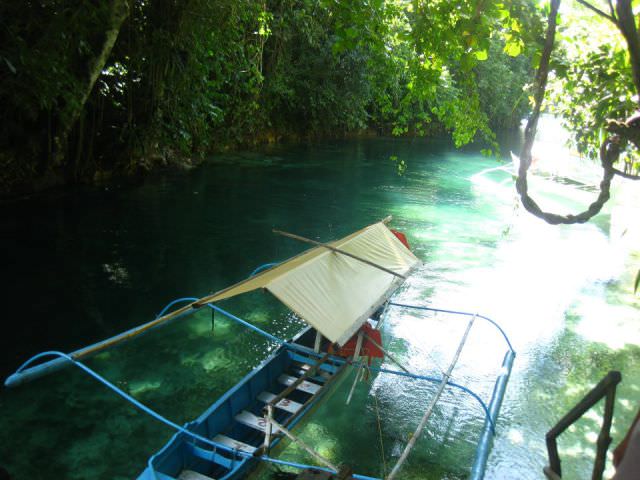 What lends credence to the river's name? Fishermen swear to seeing various fish but couldn't catch any no matter how they tried—not by hand, spear or net. Fishwives lay their fish traps at dusk only to find them hanging on a branch the day after.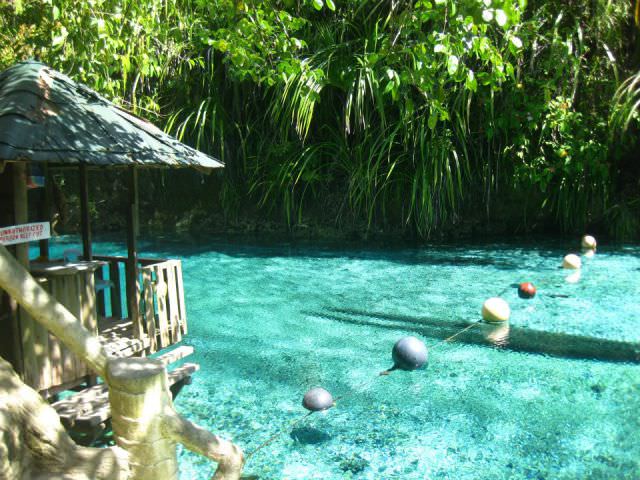 More myths include a foreigner plunges into the visible riverbed and finds it unfathomable. A father and son see two long-haired, alabaster-skinned women bathing under a plump moon then vanishing in a swirl of fireflies. Boatmen gape at sunken boulders of twisted images that are there one day and gone the next.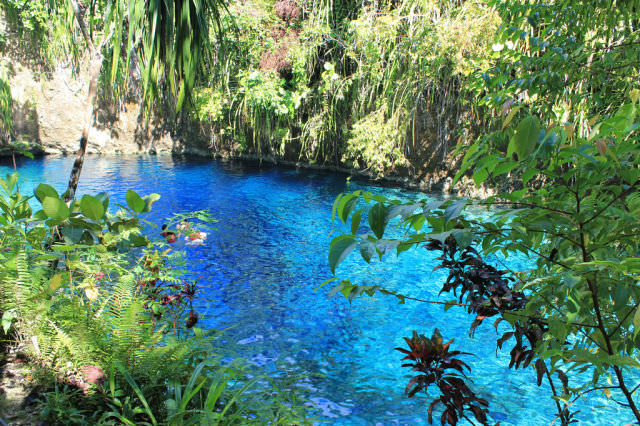 An added attraction when visiting the Enchanted River happens at noon when the bell is rung and bathers are requested to get out of the water for about an hour. As the Hinatuan Hymn begins to play, groups of fish come out from nowhere like on cue and feed on food scraps the caretaker and tourists throw into the river. This feeding frenzy makes spinning scales and tails catch light, turning the natural pool into a liquid canvas of the magical and the fabulous.
Farolan's Enchanted River has changed over time. While the turquoise bed remains unchanging beneath a cool water sparkling like quicksilver, the environs have given way to some structures others may find incongruous with the thematic concept of nature. Where cliffs used to be, the local government has built concrete staircases to make it easy for tourists to bathe and swim.
A few meters away from the bank that overlooks the river are some cottages that tourists can rent for P100. A wooden footbridge on stilts leads to a terminal of outrigger boats that ferry tourists to the nearby Vanishing Island and beach resort for P150 an hour.
For nonswimmers, there are kiddie and adult pools. Stalls offer various seafood at reasonable prices outside the cordoned area, just across the main gate.
Lifeguards are employed for safety precautions and life jackets are rented out at P100 each for a whole day's use. Entrance fee is P20.
Enjoy your enchanted river experience!
Submitted by: Laura A.