A series of hollowed-out cathode ray tube television sets frame beguiling scenes imagined in artist Zhang Xiangxi's best-known works, begun while studying sculpture at the Guangzhou Academy of Fine Art.
They are replicas rendered faithfully, but playfully, often using the cement, brick, glass, stone or paper materials found in their life-sized equivalents.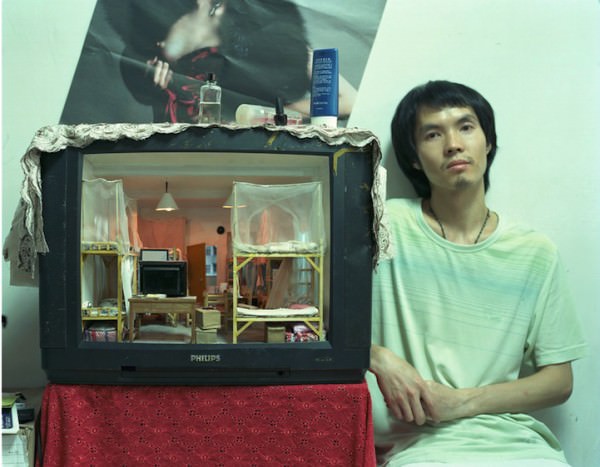 Situated in a small creative community in Hei Qiao Cun on the northeastern edge of the city, his studio is littered with second-hand appliances like washing machines, which become the sites of miniature worlds inspired by locations such as Zhang's old workspace in Guangzhou, the workers' dormitory he once lived in, his parent's sitting room, the interior of a train carriage—even his dream home.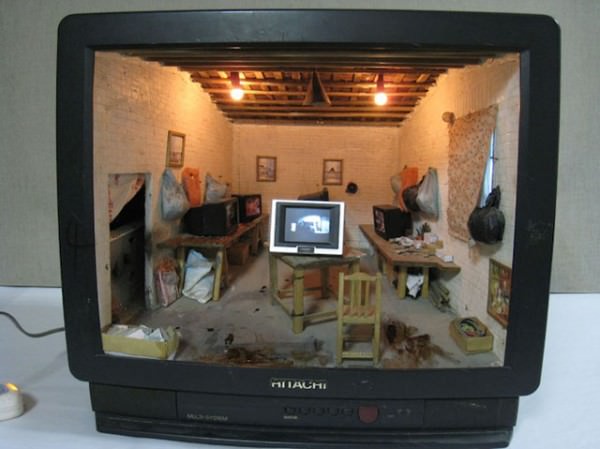 "I like to closely observe daily life and work out how to make things," he says.
Since moving north to Beijing from Guangzhou with his wife and fellow artist Liu Tian Lin five months ago, Zhang has been working on recreating an intricate five-floor mall inside a large old refrigerator.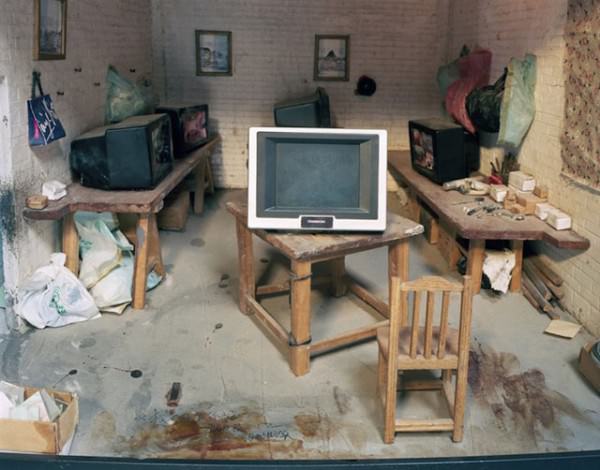 But whether or not it's a comment on his new surroundings in a city where the old and the abandoned are being elbowed out by the shiny and new, Zhang will not say.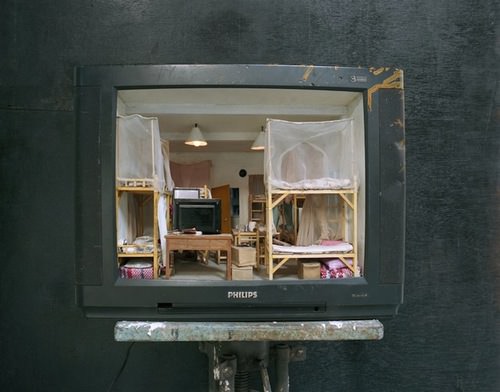 His work toured his home country last year and has brought the 33-year-old artist a degree of fame oversees, and he will exhibit as part of a collective of Chinese artists in Bangkok in May as well showing four works at the upcoming 55th Biennale di Venezia.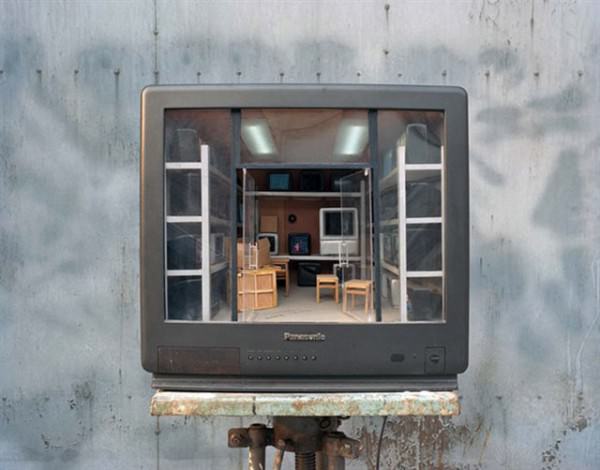 Submitted by: Lana W.