Are we all created equal? Are we completely different from each other? Could you be a different person under different circumstances? These are the questions Mark Leita, the photographer behind this photo series, is trying to ask, showing us people on opposite ends of society, and although it may seem one has nothing to do with the other, sometimes little similarities pop up, and we see what could have been if life hadn't changed us on the way.
Fur processor / A woman in a fur coat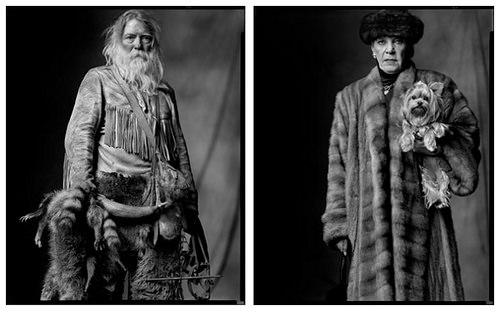 Motorcycle gang / Boys Choir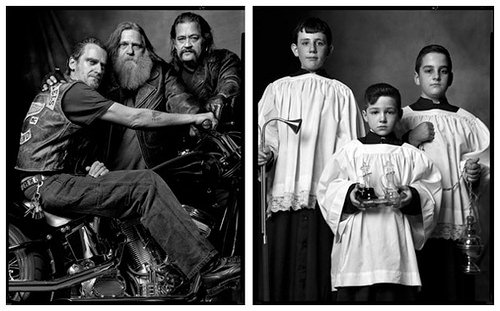 Body-builder / Drag queen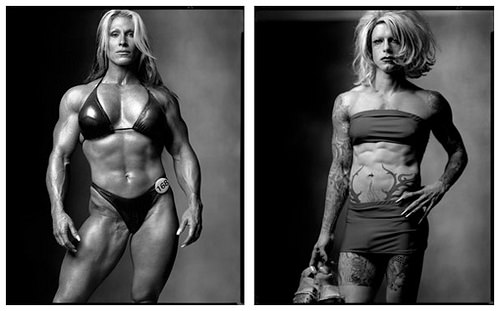 Coal Workers / Male Strippers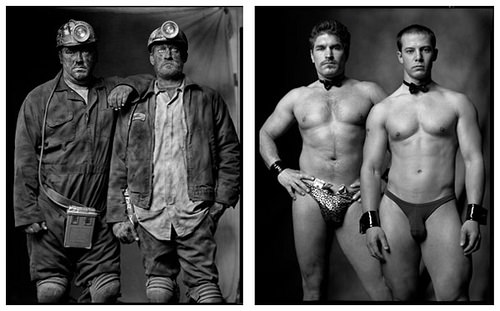 Ballerina / Fat man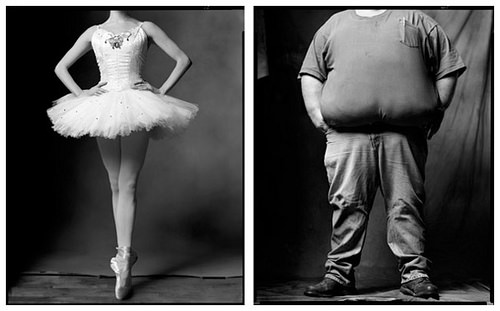 Rock Band / Polka Band
Abortionist doctor / Garbage man
Christian Baptist / Neo-Nazi
Bull rider / Rock singer
Crack Whore / Escort
Old Redneck / Orthodox Jew
Homeless / Real estate mogul
Gang member / Italian mobster
A Marine / Injured War Veteran
Bodybuilder / Amish farmer
Young boxer / Former boxer
Woman with hair curlers / A man with hair curlers
Woman in lingerie / Woman in underwear
Nuns / Hookers
Vegetarian / Butcher
Amish teens / Punk Teens
Mariachi band / Elvis impersonators
French chef / Fast food Cook
CEO / A cleaner
A Baptist minister / The Ku Klux Klan
Bank robber / Police
Ballerina / Boxer
Polygamist / Pimp
Newlyweds
/
Old married couple
Submitted by: Lacey O.