Every year, National Geographic holds the National Geographic Traveler Photo Contest, to which anyone can submit a photo. The winner will get an amazing prize: A 10 day expedition to the Galapagos islands for two! The contest is still open until June 30th, so if you think you have what it takes, you can submit as well on their site. The photos will be judged according to creativity and photographic quality.
We personally really like these:
The Power of the Criollo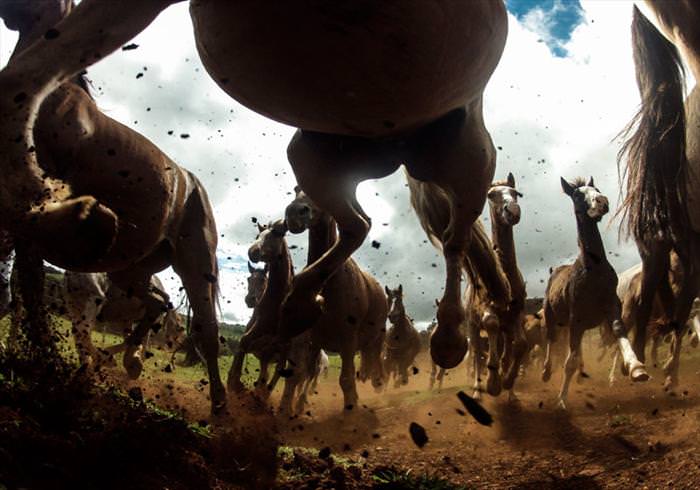 Showcasing the power of the Criollo horses, a native horse to South America. Next to the his Arabian cousins, this horse is rated as the having the best endurance of any other breed.
Door to Hell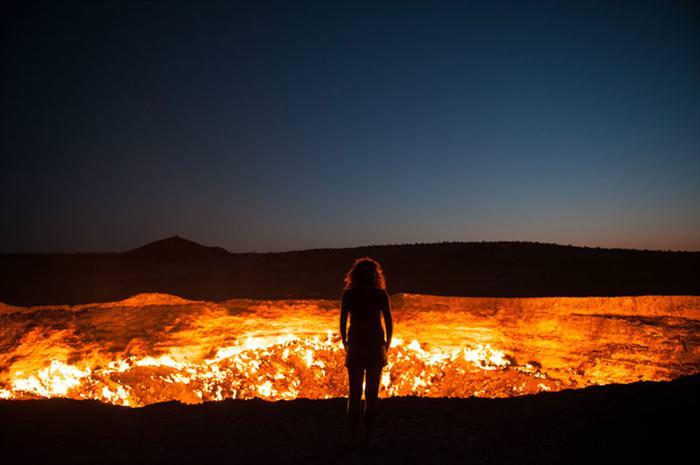 The Darvaza Crater in Turkmenistan is the biggest fire pit in the world, and is also known as "The door to hell". This flaming crater has been burning for many years, its fule teh natural gas reserves below the surface.
Goðafoss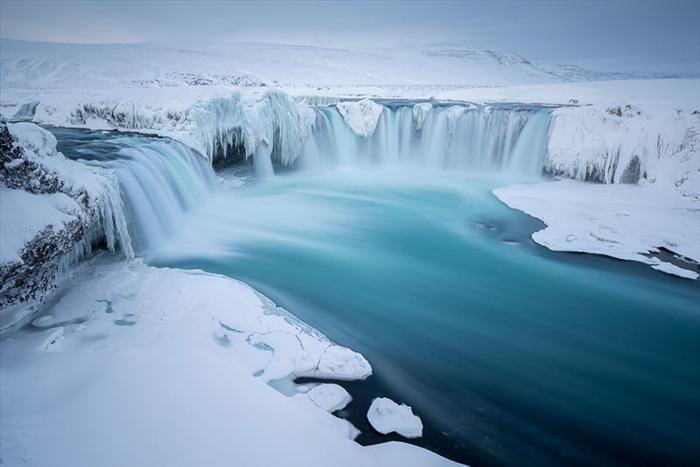 Goðafoss is one of the most beautiful waterfalls in Icland, with its clear as crystal waters falling over the horseshoe shape of the falls while surrounded by ice and snow.
Portrait of an Eastern Screech Owl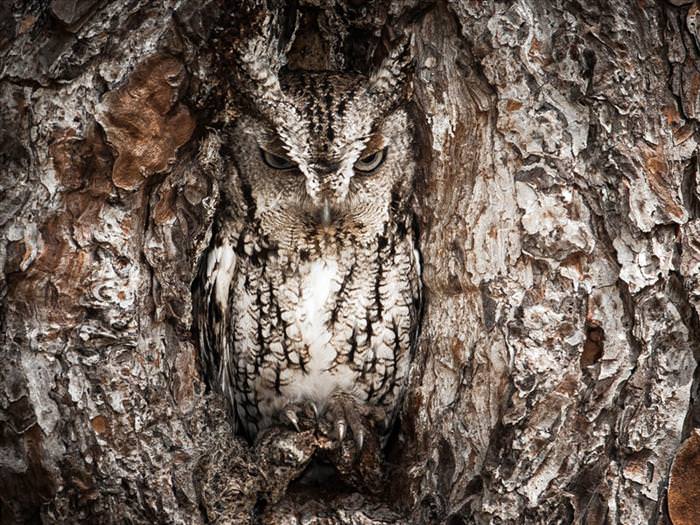 A beautiful and successful attempt to show the great skill this owl has for camouflage.
Cusco Sunset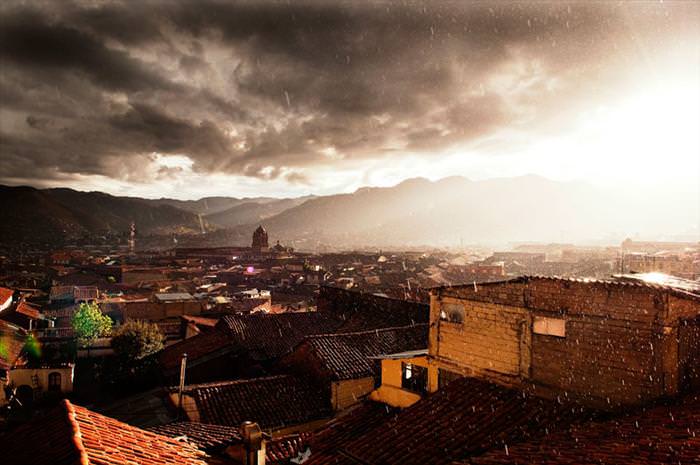 The San Blas district of Cusco. A mix of rain and sun.
Hagia Sophia Museum
Hagia Sophia, Istanbul, is one of the most interesting and most visited museums in the world, featuring many beautiful art pieces for those hungry for beautiful architecture and art. It has been called the eighth wonder of the world as early as the 6th century.
One mother's love
Bonobos display great affection, warmth and focused attention for their children.
Mount Erebus Ice Cave
A scientist labourisly making his way out of an ice cave near Mr. Erebus, Antarctica.
Portrait of one chilled out Kangaroo
'Such a perfect day...'
Cormorant Fisherman
This kind of fishing, called Cormorant fishing is a traditional way to catch fish in China. Fishermen use birds by tying a snare to the bird's throat so it can't swallow big fish, the bird catches the fish and the fisherman takes it. Only a handful of people actually use this ancient method anymore.
Sunset at Li River
The sunset as seen from the top of Lao Zhai mountain - amazing!
Shadows in Dust
It isn't fire, it's the dust kicked up by a herd of wildebeest at sunset, seen only as shadows.
Milkyway Over Halema uma u Crater
It takes a secluded place without light pollution to see the skies as they really are - beautiful and gem-packed with stars. The starry sky is breath-taking.