Around the World in 44 Frames!

There are no 'ugly' countries. Some have strife, some have war. Some have famine and heat, while others too much rain and swamp. But you'll be hard pressed to find a country without some beauty in it, something interesting and different. Each country, every region, have something special to them alone.
This great photo series takes you around the world to examine some of the special things you can only find in certain countries, so let's go around the world in 44 shots!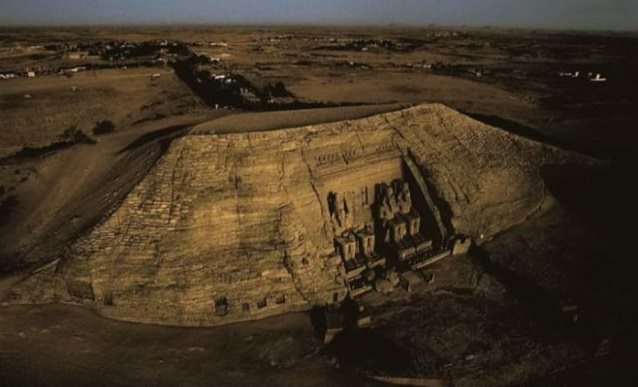 The Temple of Ramses II, Egypt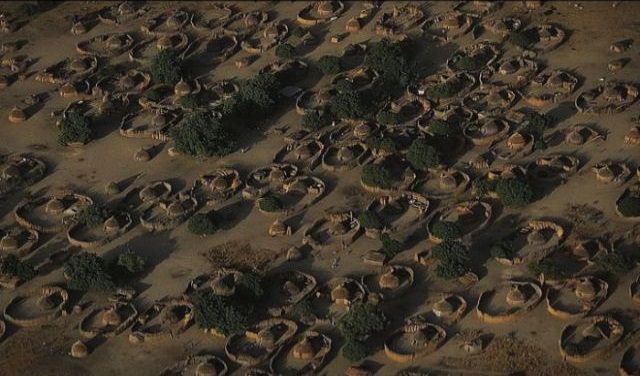 Village near Lake Chad, The Republic of Chad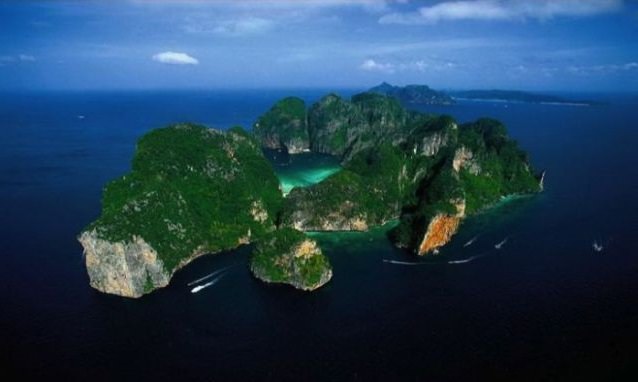 Phi Phi Island near Phuchet, Thailand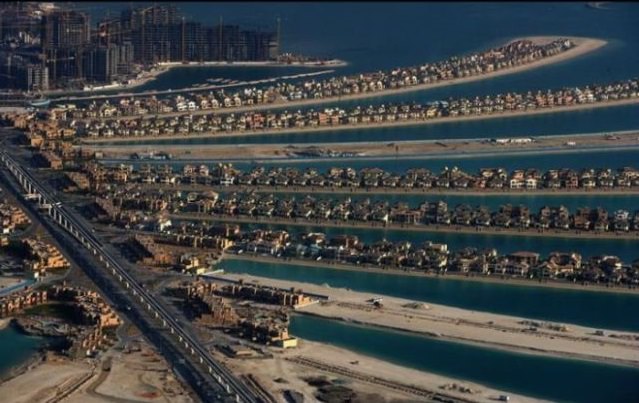 Palm Jumeirah Island in Dubai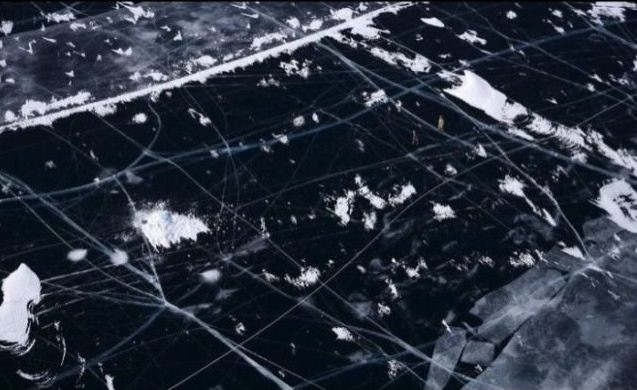 Fishermen on the ice, Lake Baikal
Cemetery in Assiut, Egypt
Volcano Fudziama, Japan
Agricultural landscape near the city of Cognac, France
Satellite antennas in Aleppo, Syria
Mountains on Reunion Island
Palm Jumeriah Island in Dubai
Harvested Cotton, Burchina Faso
Residential houses on the outskirts of Copenhagen, Denmark
Heart in Voh, New Caledonia
Rural Moschee in Mali
Charles de Gaulle Square, Paris
'Spaceman', Nazca Plateau, Peru
Love parade in Berlin
A melting iceberg, Unartoq, Greenland
El Attaf, Algeria
The River Nile at its very narrowest, Egypt
Devastated by crude oil in Athabasca, Canada
The Flamingos on the Lake Nakuru, Kenia
Perifieria Lurte in Ulan-Bator, Mongolia
Pigeon houses in Mit-Hambre, Egypt. Pigeons are raised for meat.
Venice at sunset
Eruption of the volcano Karimskii, Kamchatka
Settlement with holiday homes in Geneva, Suisse
Landfill near Santo Domingo, Dominican Republic
Rice plantation, Nepal
Formations of salt in the Dead Sea, Israel
Olive plantations, Andalusia
Caravan in dunes, Mauritania
Tractor at work on the farm in bozman, USA
Irrigation circles in Jordan
A colony of emperor penguins, Antarctica
Icebreakers 'Louis Saint Laurent' in the province of Nunavut, Canada
Windmills generating clean electricity near Palm Springs, California
Fisherman on Lake Kossou, Ivory Coast
The white horse of Uffington: A 110 meters long figure made of chalk and created 3000 years ago, United Kingdom
Cows between dunes, Chile
Tsingy-de-Bemaraha Stone Forest, Madagascar
Tongkil, floating village in the Philippines
The dead city of Chernobyl, Ukraine