The Numptia can be called 'The wonder of the sea', as it combines within itself all you need to take a dream vacation. Here is a photo series, a video and some information to help you understand how luxurious this yacht is.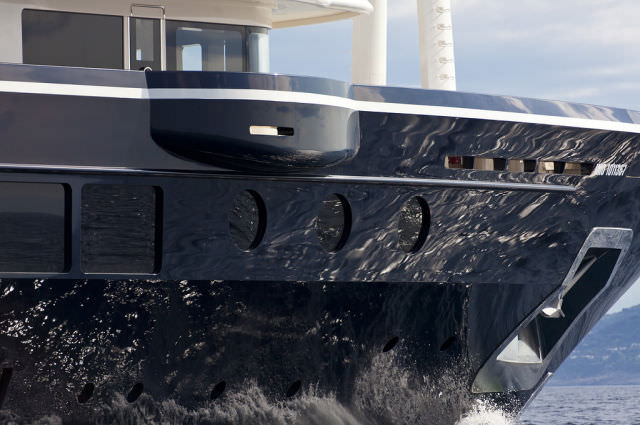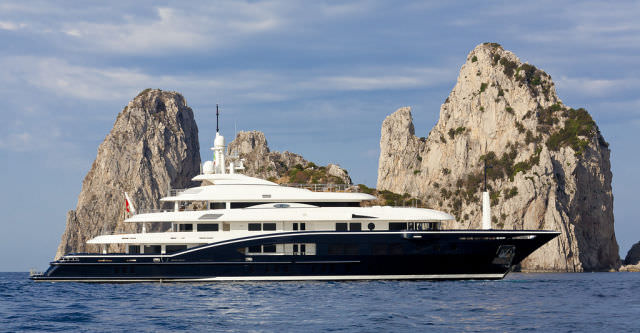 This amazing yacht was built for an Italian-American business man and was launched 2 years ago. In effect, this is a floating personal hotel.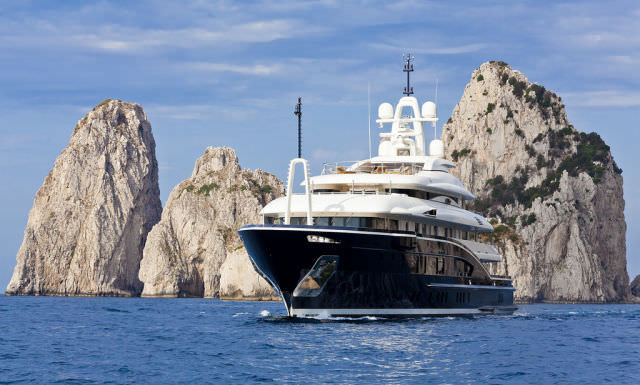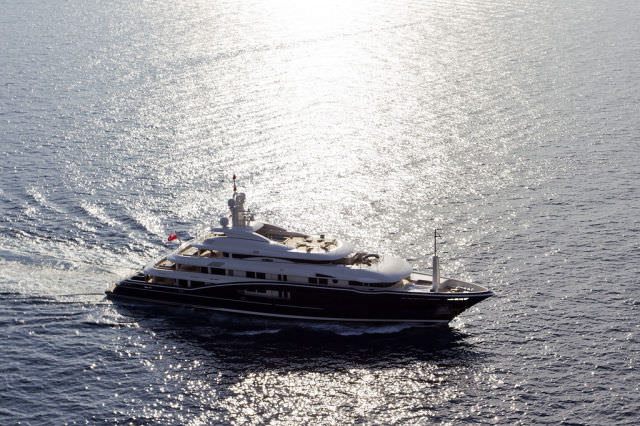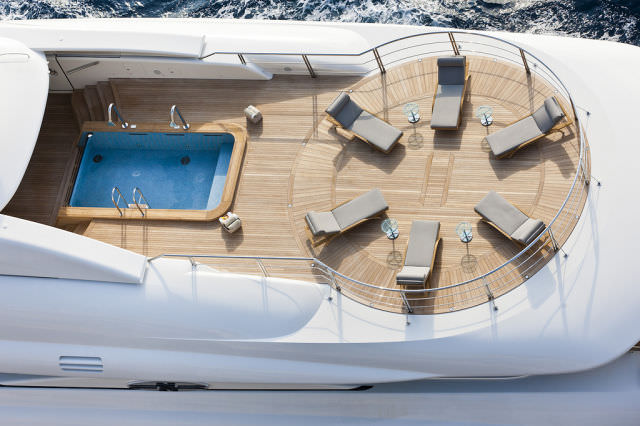 The boat has 4 levels which contain a huge variety of luxuries. First, there are several viewing decks which offer quality time under the sun and in front of the ultimate view of the open sea. That sense of peace is accompanied by a pampering spa which includes a beauty parlor, a massage room, a sauna, a Turkish bath house and a fully equipped gym.
Within the yacht, there are 6 big suites which can accommodate 12 people. The main room is the master suite, accompanied by the VIP suite, another 3 queen size suites and another double suite.
Moving between levels can be done down a beautiful spiral staircase or in a transparent elevator connecting all the decks.. The emphasis here is one of character and personal experience, so the attention to details is everywhere.
Although it is privately owned, the yacht is up for rent at the low(?) price of 646,000 PER WEEK. For buying, it's $85 million dollars.