Loisaba bestrides the border of Laikipia and Kenya's rugged Northern Frontier District. Only a few miles from the equator, this private game ranch on 60,000 acres is in a wilderness of remote beauty where the farm management and local Laikipiak Maasai & Samburu community work together to preserve the environment and abundant surrounding wildlife. The view from Loisaba extends hundreds of miles – to Mount Kenya, the Loldaiga Hills and the Mathews Range.
Through Loisaba roam Elephant, Lion and Leopard alongside the endemic northern species that thrive there – Gerenuk, Grevy's Zebra and Reticulated Giraffe. It is a setting little changed since the Great Rift Valley split Africa in two, creating the dramatic escarpment on which the lodge is built. Luxurious, yet in harmony with its surroundings; full of adventure, yet an oasis of calm.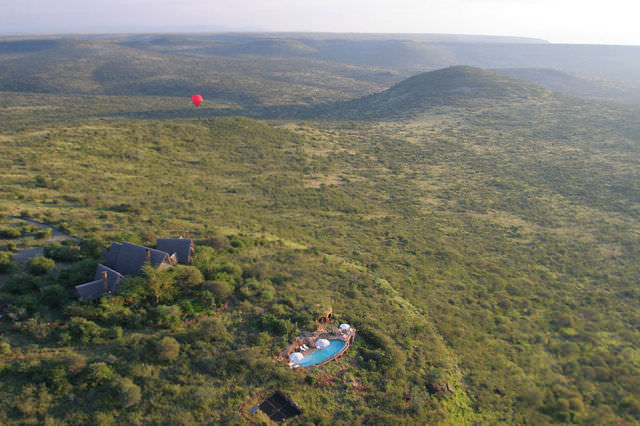 Guests enjoy complete freedom to choose how they spend their time … the only barrier is your own imagination. Trek through the bush with camels, mountain bike down the escarpment, raft the Ewaso Nyiro, horseback ride or drive through the wild canyons of the two great rivers that span this vast area.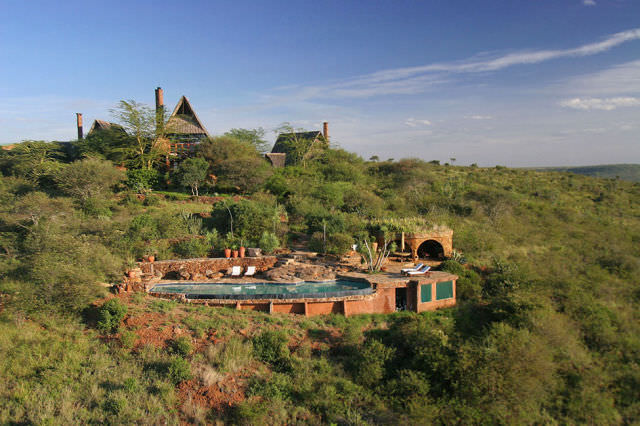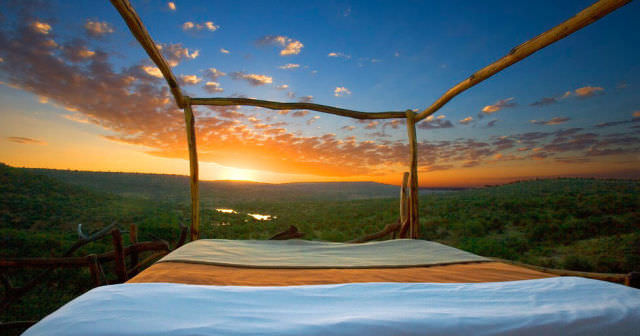 These are named "Koija" Star Beds and are part of an exciting new joint venture project that Loisaba has undertaken in partnership with the Laikipiak Maasai people from the Koija community.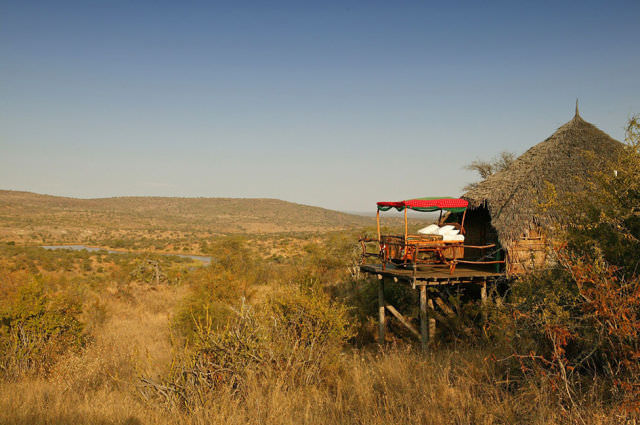 Each Star Bed dramatically designed, handcrafted wooden raised platform, and partially covered with a thatched roof. Homemade "Mukokoteni" (uniquely designed bed on wheels), can either be wheeled onto the open deck area for a night under the stars, or left under the shelter of the roof.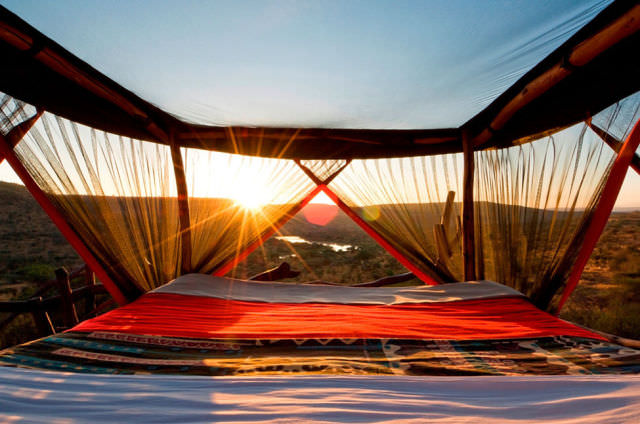 The Star Beds are normally reached by one of many options; on foot, horse, camel or vehicle and with two sets now in place create a unique opportunity to travel between them both and the lodge as part of a Star Bed Expedition.
The ranch also owns a micro-light and aeroplane so there are no limits to what you choose to do: heli-camp, then surf the remote sand dunes of the Northern Frontier District, rock-climb the soaring pinnacles thrusting up from the valley floor or just play a little tennis and lie by the pool.
A place of deep serenity, Loisaba attracts big game just as it attracts guests: both know they will be safe and well looked after, free to roam unconfined and undisturbed.