If a viking of the past stumbled by accident into a wormhole and arrived at the present, we do hope he steps out right at the Up Helly Aa Fire Festival in Lerwick on the Scottish Shetland Islands, because he'd probably feel right at home.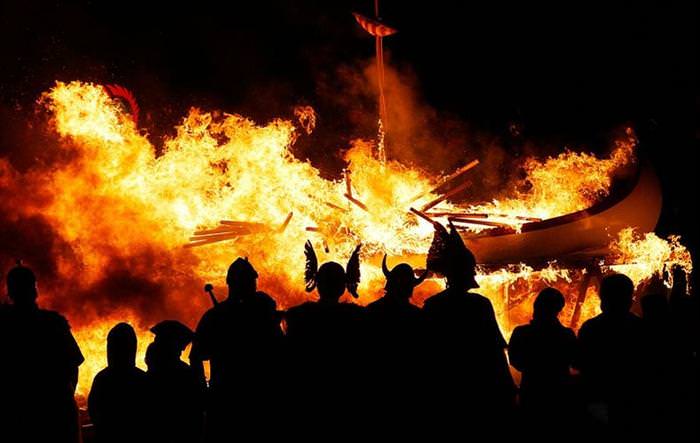 Every year, thousands of scotsmen dress up in traditional viking military uniforms, paying homage to the celebrated viking past of the country. There are also costume parties, fun challenges and plenty of drinking, there's even a new beer only available at the event.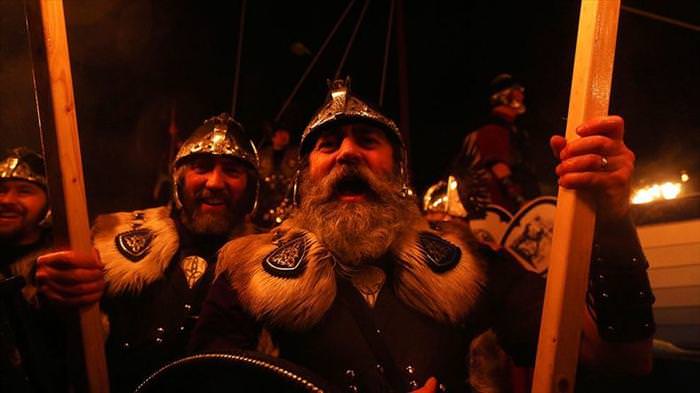 This festival sees at least 5,000 participants and spectators, 1,000 of them dressed as vikings and carrying heavy axes, shields and torches, marching the galley around the town.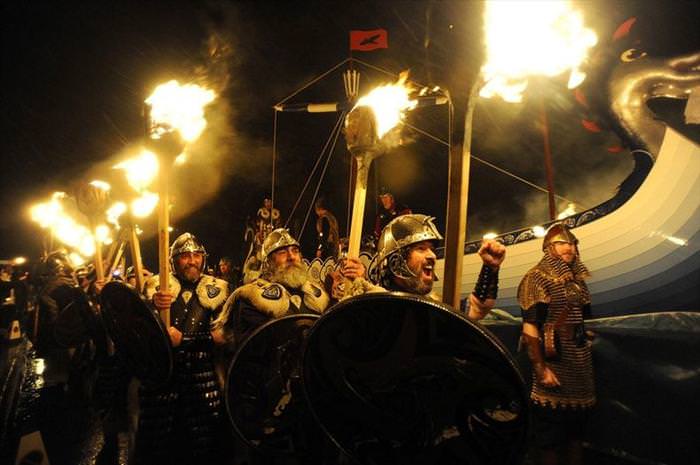 Some role play famous 'Jarls' from the old saga, the Orkneyinga, and at the climax of the evening, the viking throw their torches into the galley, lighting it up - viking style. The crowd then bursts into joyful song and the party draws long into the night, much longer than the galley fire.
Scotland's Shetland Islands have a rich Viking heritage to celebrate. Lerwick used to be the home port for many soldiers and sailors, most of which looking for a good time after their trials. It became a so called 'party island', and by the 1840's, that meant setting things on fire.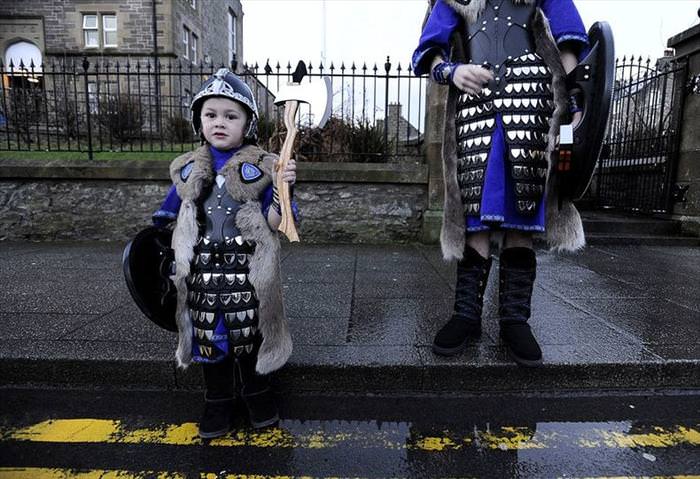 Initial ceremonies revolved around a single custom called "tar-barreling" -- knocking together tubs of tar and setting them on fire. When that became too dangerous, the annual ceremony was changed to a more elaborate procession of costumed Viking events.
The first official Up-Helly-Aa celebration started in 1880 and it has been going on ever since...
Submitted by: Angie D.