Burj Al Arab (Meaning: Tower of the Arabs) is a luxury hotel located in Dubai, United Arab Emirates. At 321 m (1,053 ft), it is the fourth tallest hotel in the world. Burj Al Arab stands on an artificial island 280 m (920 ft) from Jumeirah beach and is connected to the mainland by a private curving bridge. The shape of the structure is designed to mimic the sail of a ship. Sometimes referred to as "the world's only seven-Star hotel"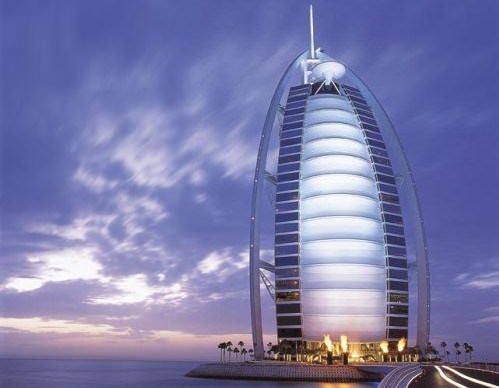 Burj Al Arab was designed by architect Tom Wright of WS Atkins PLC. The design and construction were managed by Canadian engineer Rick Gregory also of WS Atkins. Construction of the Island began in 1994. It was built to resemble the sail of a dhow, a type of Arabian vessel.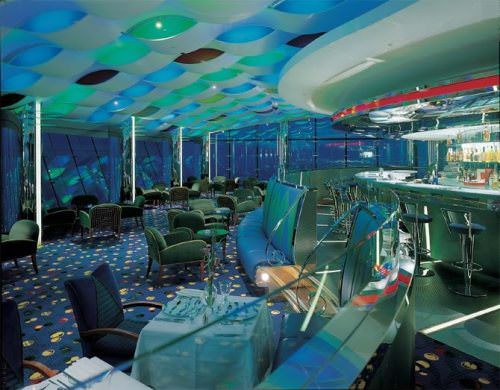 Two "wings" spread in a V to form a vast "mast", while the space between them is enclosed in a massive atrium. The architect Tom Wright[10] said "The client wanted a building that would become an iconic or symbolic statement for Dubai; this is very similar to Sydney with its Opera House, London with Big Ben, or Paris with the Eiffel Tower. It needed to be a building that would become synonymous with the name of the country."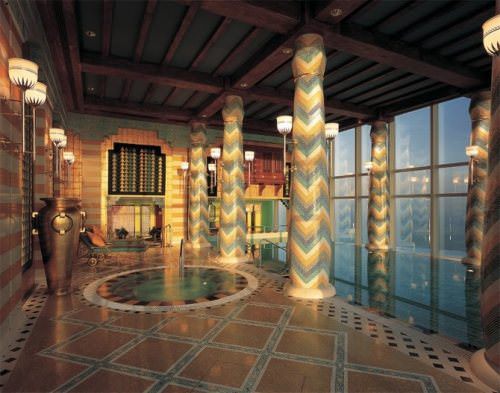 The architect and engineering consultant for the project was Atkins. Fletcher Construction from New Zealand was the lead joint venture partner in the initial stages of pre-construction and construction. The hotel was built by South African construction contractor Murray & Roberts and Al Habtoor Engineering.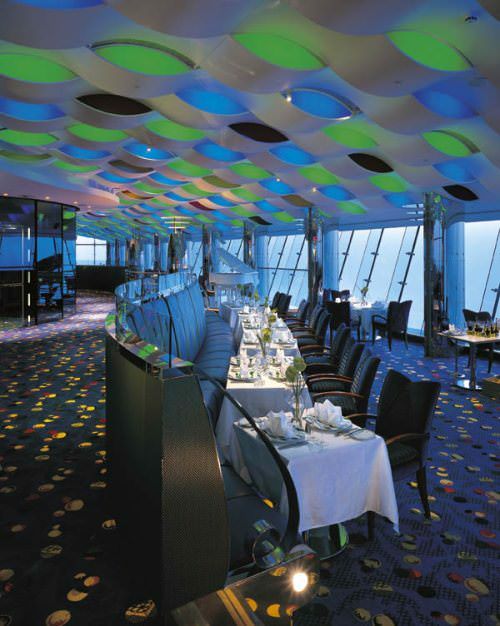 The hotel is managed by the Jumeirah Group. Despite its size, Burj Al Arab holds only 28 double-story floors which accommodate 202 bedroom suites. The smallest suite occupies an area of 169 m2 (1,820 sq ft), the largest covers 780 m2 (8,400 sq ft).[16] Prices of rooms vary from approximately $11,000 to $45,000 per night.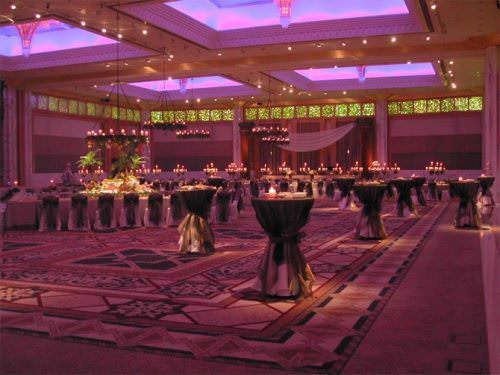 The Royal Suite is billed at $18,716 US per night
Submitted by: Shane D.