Eric Guth has spent the last 9 years traveling the world and seeking out nature's most beautiful hidden spots. Here is his collection of an incredible phenomenon called Glacier Caves!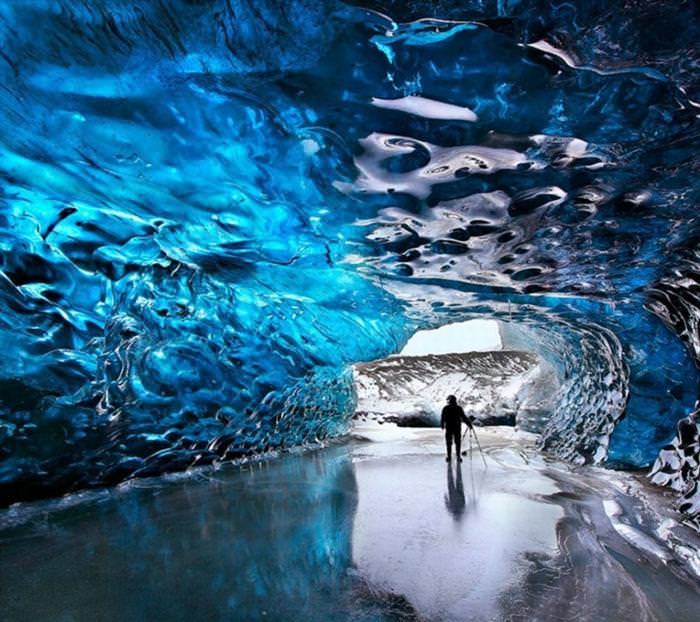 A glacier cave is a cave formed within the ice of a glacier. Glacier caves are often called ice caves, but this term is properly used to describe bedrock caves that contain year-round ice.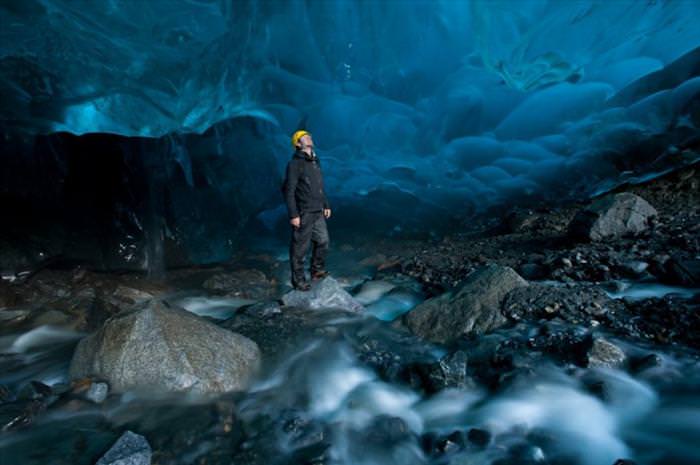 Most glacier caves are started by water running through or under the glacier. This water often originates on the glacier's surface through melting, entering the ice at a moulin and exiting at the glacier's snout at base level. Air movement can then assist in the growing through melting in summer and sublimation in winter.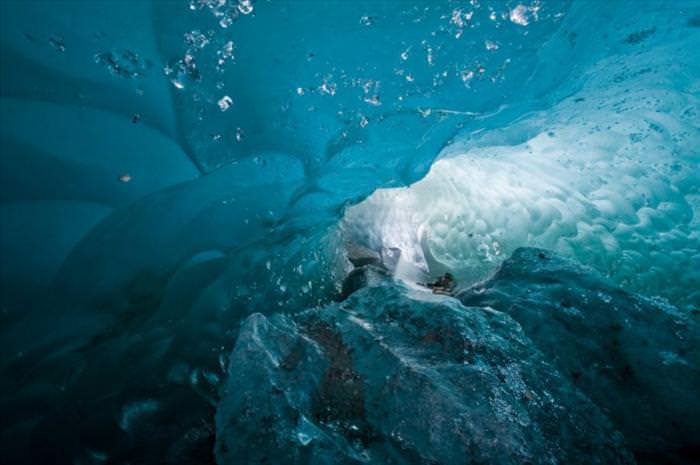 Some glacier caves are relatively unstable due to melting and glacial motion, and are shift or completely collapse, as well as elimination by glacial retreat. So it is not always the safest place to be...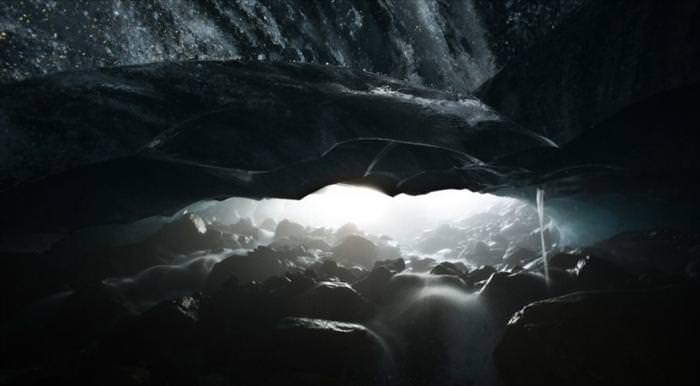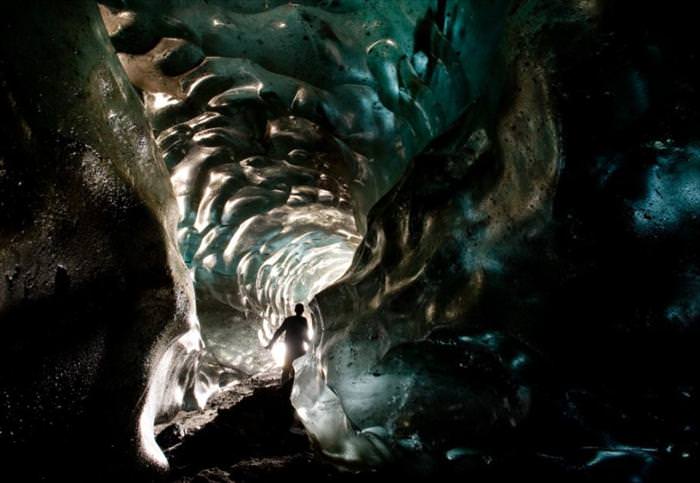 Submitted by: Jackie D.