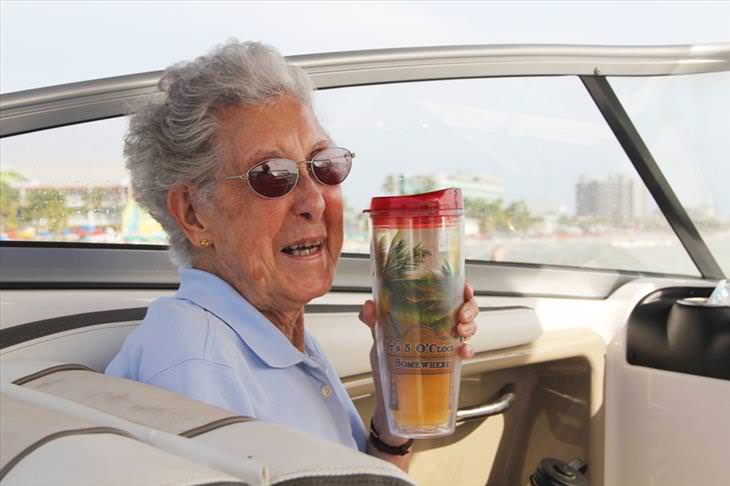 Norma, a Midwestern housewife from Michigan, has been faced with a lot of death in recent years, only to be diagnosed with cancer herself.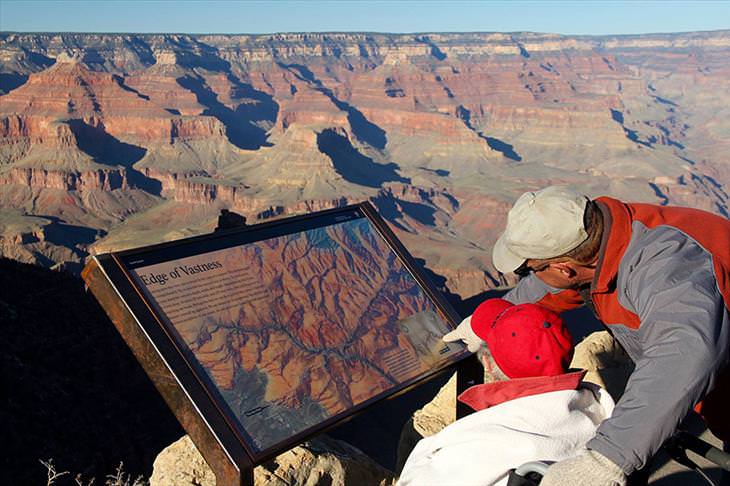 Her daughter, Stacy, died of cancer in 2008 aged just 44. Her beloved brother, Ralph, passed away in June last year, and he was followed by her husband of 67 years, Leo, just one month later.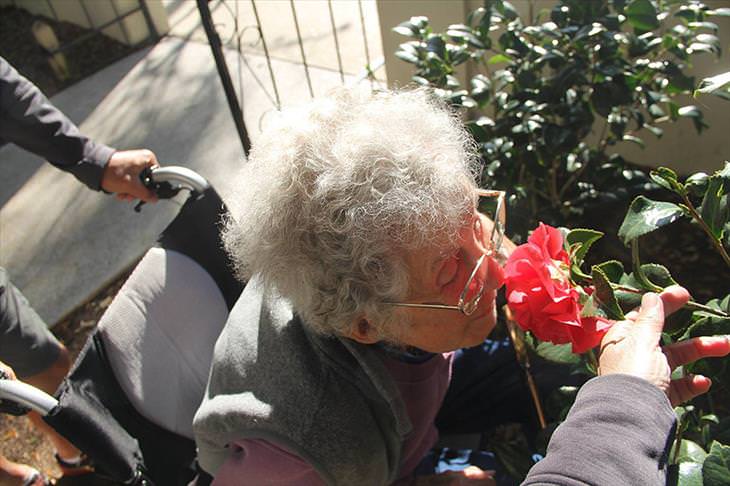 Just two days following the death of her husband, Norma visited her doctor, who diagnosed her with uterine cancer. Offered the usual range of treatments, she bravely refused them.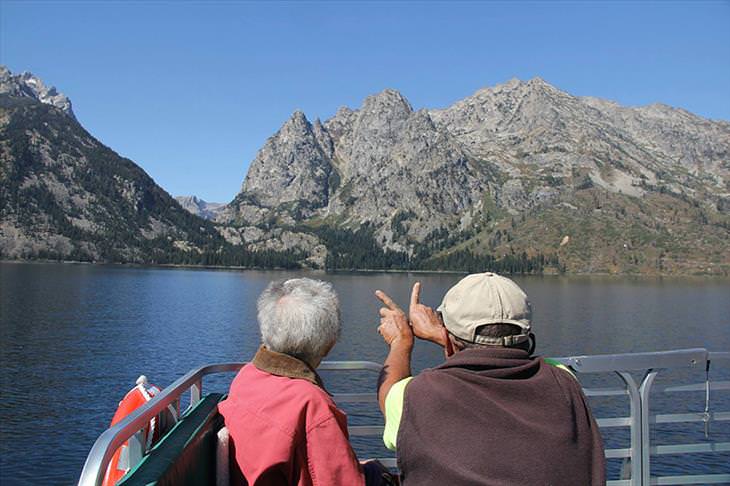 "I'm 90 years old," she told him. "I'm not interested in going through that. I'm hitting the road." He agreed with her, saying that he would do the same thing if he were in her shoes.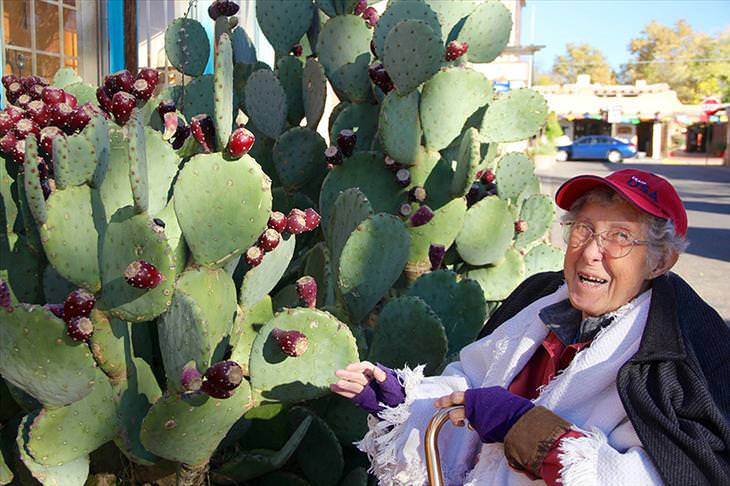 Her daughter-in-law, Ramie, asked Norma if she wanted to join her and her husband, Tim (Norma's son), on the road in their RV.
Although Norma had previously traveled to Europe with her daughter Stacy, she had never visited another US state other than her native Michigan.
Ramie and Tim wanted to hit the road as soon as possible – they could see that Norma was filled with grief and in poor health. They, at least, wanted to make it over the Mackinac Bridge into neighboring Wisconsin before she died.
As a result, the trio headed out on the open road on August 24th last year. This was the catalyst for Norma to start feeling better. To Ramie and Tim's amazement, her health and spirits began to improve dramatically.
"The photos – you can see from her face that she's just thriving," Ramie says. "Her health has absolutely improved. She loves to eat pie and drink beer and all of that stuff."
Norma has now become a social media celebrity, after Ramie and Tim began posting photos of her journey on a newly-created Facebook page, entitled Driving Miss Norma.
Thousands of messages have poured into the page in the past few months, ranging from people sharing their own experiences with cancer, saying they have been inspired to get up and do something with their lives, to a myriad of lunch offers (that the family politely decline).
One of the most memorable experiences that Norma, Ramie and Tim had together on their journey was when they visited the World War II Museum in New Orleans.
Upon learning that Norma was a veteran herself, having served as a nurse in the US Navy, the museum's staff treated her like royalty.
Another highlight was when Norma got to fulfill a dream of a lifetime by taking a hot air balloon ride in Orlando, Florida. It came about after Ramie discovered that Norma and her late husband, Leo, had collected many newspaper clippings and advertisements for balloon rides.
"We always thought it might be nice," she told them, "but we never got around to it."
After some searching, Ramie found a company that offered balloon rides with seats in them. Needless to say that Norma was in awe after she took to the skies – she couldn't believe she was finally up there.
The trio's plan was to keep on trucking for the foreseeable future. While Ramie and Tim know that her last day will come eventually, Norma continues to astonish them with her continued good health and high spirits. It appears that hitting the road has done this courageous, wonderful old lady a world of good.