European cities serve as the inspiration for many artists. The city's romantic atmosphere, baroque architecture, imposing churches and calm rivers, serve as the perfect backdrop for a fine work of art. Igor Dubovoy, is one such artist who composes stunning cityscapes. Take a look:
View more of Igor Dubovoy's work on Instagram.
His stunning illustrations are inspired by the romantic and realist movement.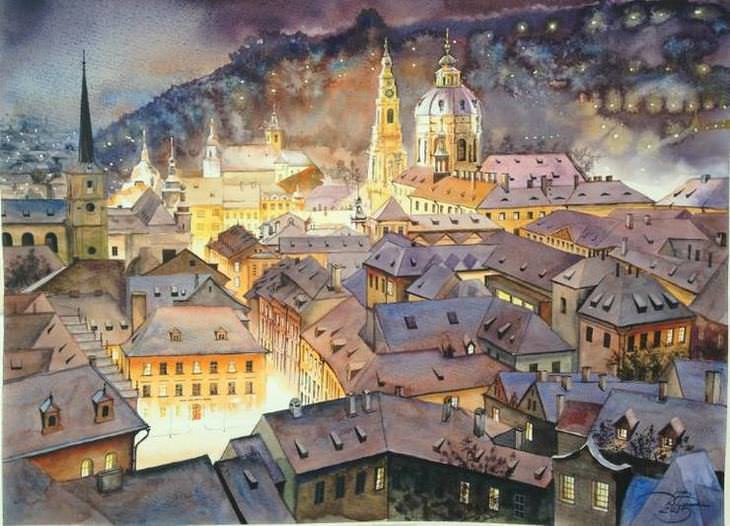 Though his passion for drawing started from childhood, he never trained professionally in art.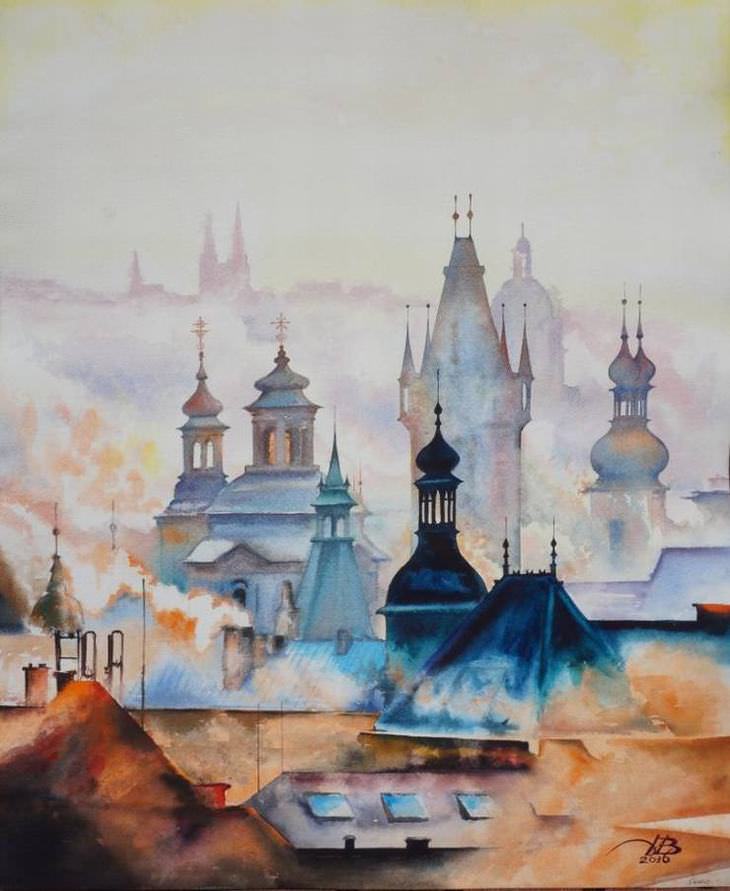 His impressive watercolor paintings mostly depict landscapes and cityscapes inspired by his trips to European capitals.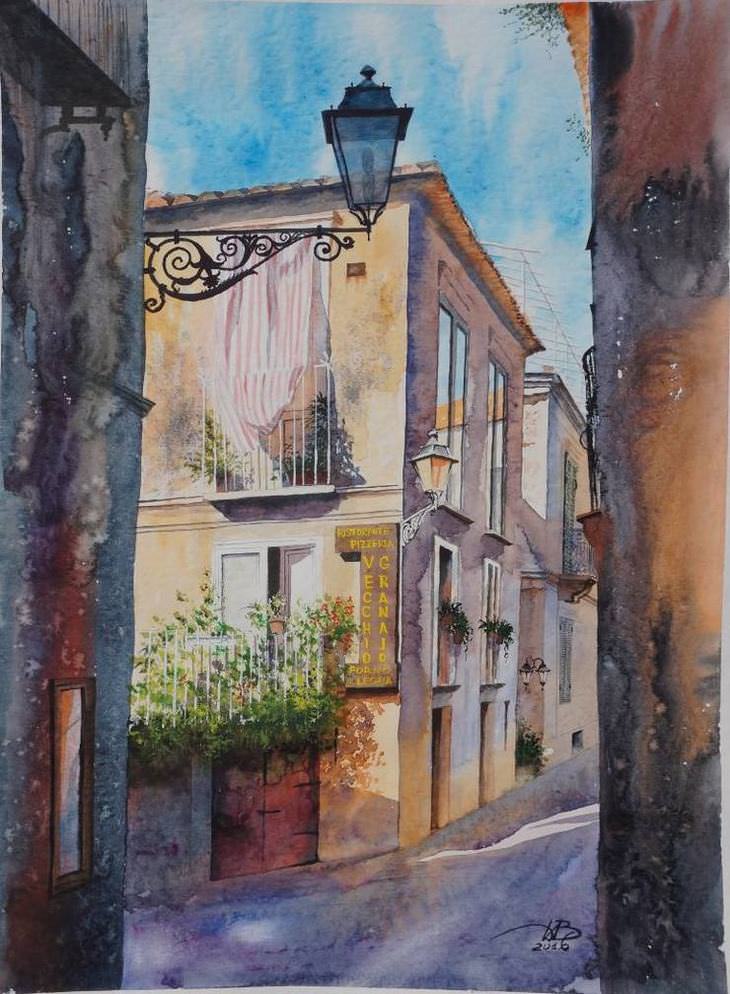 Dubovoy uses soft pastel colors and delicate brushstroke to compose the narrative of the colonial European cities', scenic architecture.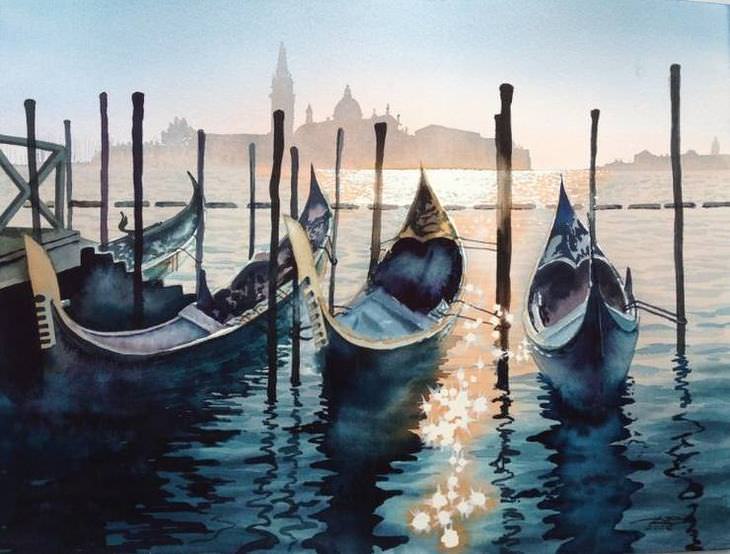 His art features scenes from Venice, Moscow, Prague, London and many others in which he captures their classical beauty.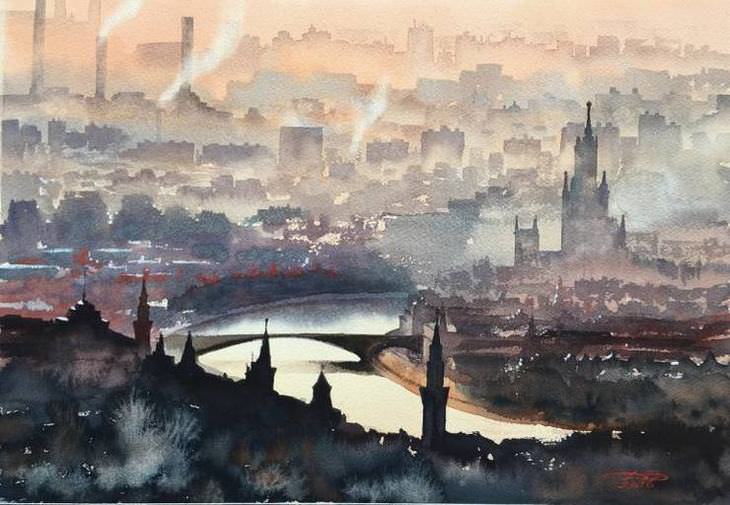 From sunset hues to foggy skylines, he beautifully depicts these magnificent cities.