The North American International Auto Show is one of the largest and most important auto shows in North America. It's held annually in Motor City – Detroit, Michigan, and many significant car launches take place at the show. Let's take a look at the most significant reveals that have happened so far in this year's edition, which is underway right now:
Mass Market Launches
Toyota Camry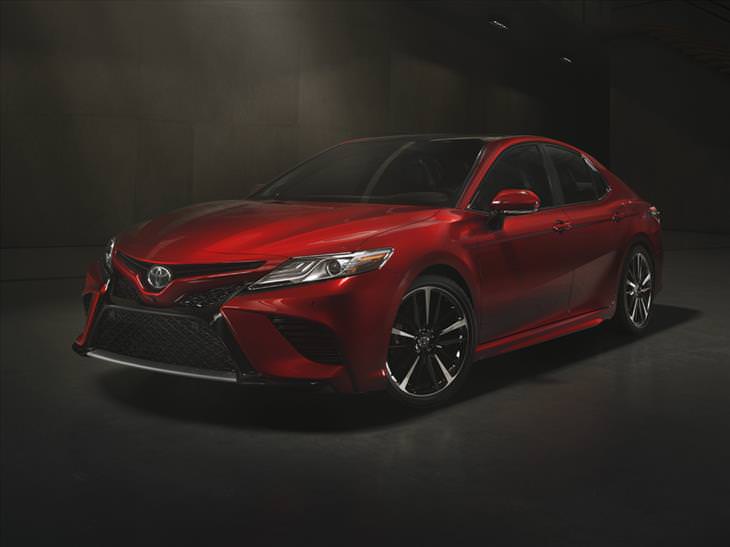 The Toyota Camry is the best-selling car in America, so the launch of the 2018 model is probably the most significant of all the launch at this year's NAIAS. The aggressively-styled, mid-sized saloon is all-new, and should offer everything that Toyota owners have come to love, namely safety and reliability, together with a new stylistic edge and more advanced technology.
BMW 5-Series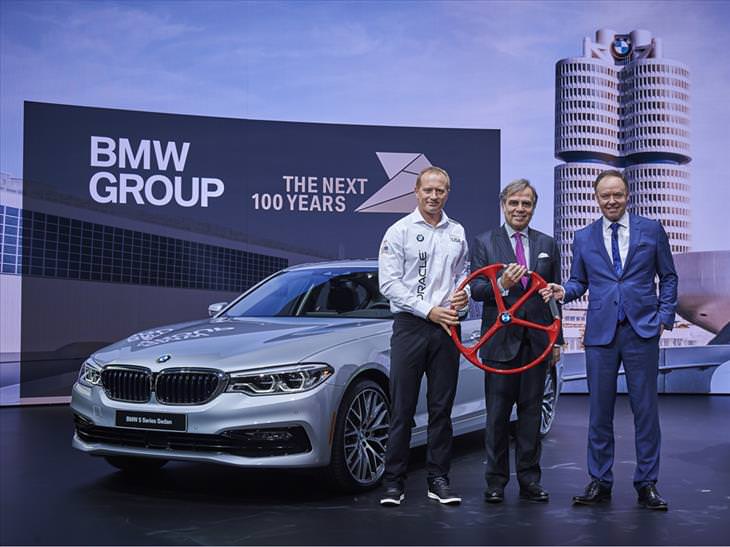 The new BMW 5-Series, code-named G30, will go on sale in the US in just two guises when it is launched in the coming months. These are the 530i and 540i, with diesel, hybrid and V8-engined variants all absent from the lineup initially. The new model is lighter and longer than the outgoing one, and journalists have remarked that it looks like an enlarged version of BMW's current 3-Series model.
Lexus LS500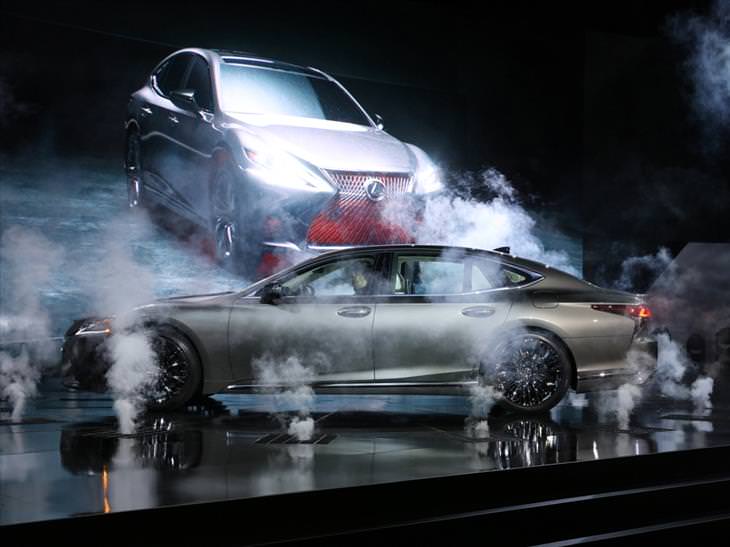 Lexus is taking its LS model in a brand-new direction as of next year, when its LS500 flagship model will morph from a luxury sedan into something equally as large, but with a much more pronounced sporting edge. Its automatic gearbox has no less than 10 gears, and its twin-turbocharged engine produces 415 horsepower.
Kia Stinger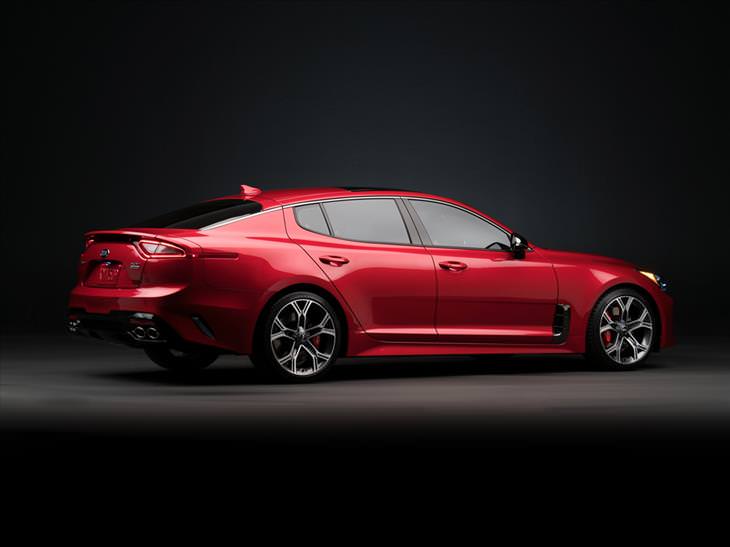 Perhaps rather unusually for this manufacturer, Kia has made an enormous splash at this year's NAIAS with its brand-new Stinger saloon car, which is intended to take on rivals of similar specification produced by the likes of BMW and Mercedes-Benz. Its aggressive styling, 3.3-liter V6 engine and a choice between rear and four-wheel-drive make this a hugely exciting car to Kia's otherwise humdrum model line-up.
Nissan Rogue Sport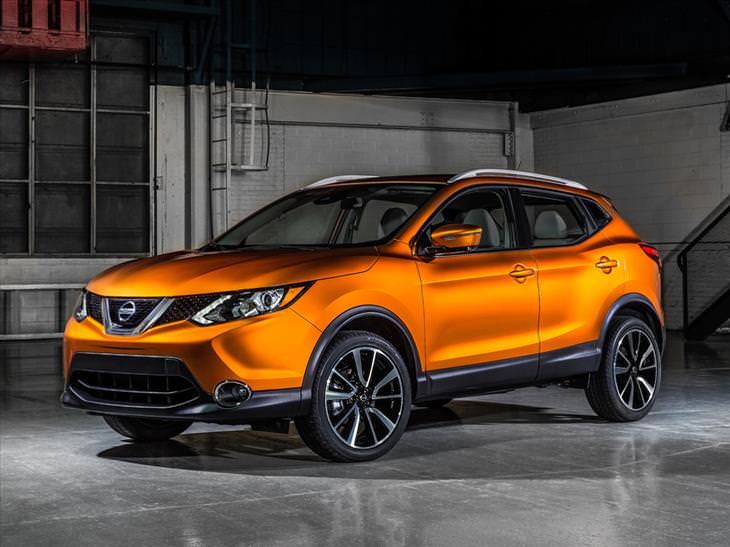 The Rogue is actually Nissan's best-selling model in the US, so what the Japanese manufacturer has done to capitalize on this is take its smaller Qashqai SUV, which is massively popular in Europe, and rebadge it for the US market as the Rogue Sport. The car is intended to appeal to younger buyers who don't need something that's as big as the full-sized Rogue.
Chevrolet Traverse
Chevy's full-sized SUV is all-new for the 2018 model year, and has gone slightly upmarket in comparison to the outgoing model. It marks the first time that the model was completely redesigned since its introduction in 2009. It will feature additional safety features, be 10% more fuel-efficient and slightly costlier than the old model.
GMC Terrain
An all-new version of GMC's Terrain SUV will go on sale in 2018, with the truck and utility vehicle arm of General Motors setting out to create something that looks more crossover-like. In addition to its new styling, the Terrain will feature plenty of new tech, such as lane keep assist, automatic braking and surround vision.
Mercedes-Benz E-Class Coupe
While the new E-Class model was launched at last year's NAIAS, the Coupe version of the E-Class debuted this year. It features all-new architecture borrowed from the E-Class sedan that's wrapped in a two-door coupe body. The launch model produces close to 400 horsepower, and you can even order one with adjustable air suspension if your heart desires.
Concept Car Launches
Audi Q8
Audi's stunning Q8 concept purports to be a more elegant alternative to other robust sport utility vehicles in its segment. It's a plug-in hybrid, meaning that you need to plug it into the mains to charge it. Its frameless doors will open as soon as they sense someone touching them, and the car also features a heads-up display so that the driver can view information on the windscreen in real-time.
Infiniti QX50
Infiniti, which is the luxury arm of Nissan, has shown an updated version of its previous QX50 concept as the new model gets ever closer to being production ready. It features a steer-by-wire and a very clever engine that adjusts itself in accordance with current driving conditions.
VW ID Buzz
Harking back to the iconic VW Microbus made famous by the 1960s hippie movement, the ID Buzz concept has eight seats and is all-electric. The vehicle is said to be able to travel over 370 miles between charges, and it will do most of the driving itself, with the car's driver only having to make minimal inputs. While the nostalgic element to this concept car has excited many, there are no signs that Volkswagen is thinking about putting it into production.
Nissan Vmotion 2.0
Nissan's beautiful exercise in design is capable of driving itself, and breathes new design life into the brand. The car features suicide doors, as well as lights in the front grille that illuminate to tell pedestrians and passers-by that it has seen them, and isn't going to run them over! Expect production Nissan models to be inspired by this car in future.