People love cakes, even though they know they are not so good for them. Now, it seems, cakes have learned that we are afraid of their power to totally transform our waistline. And, so, to combat our increased dietary knowledge, they've come up with a very cunning scheme: they are disguising themselves as other alluring objects. They do this, I believe, in order to attract us, like beautiful but deadly Sirens. Then they leap into our throats, filling us with all their wicked deliciousness. Here are 23 such cake culprits you need to watch out for: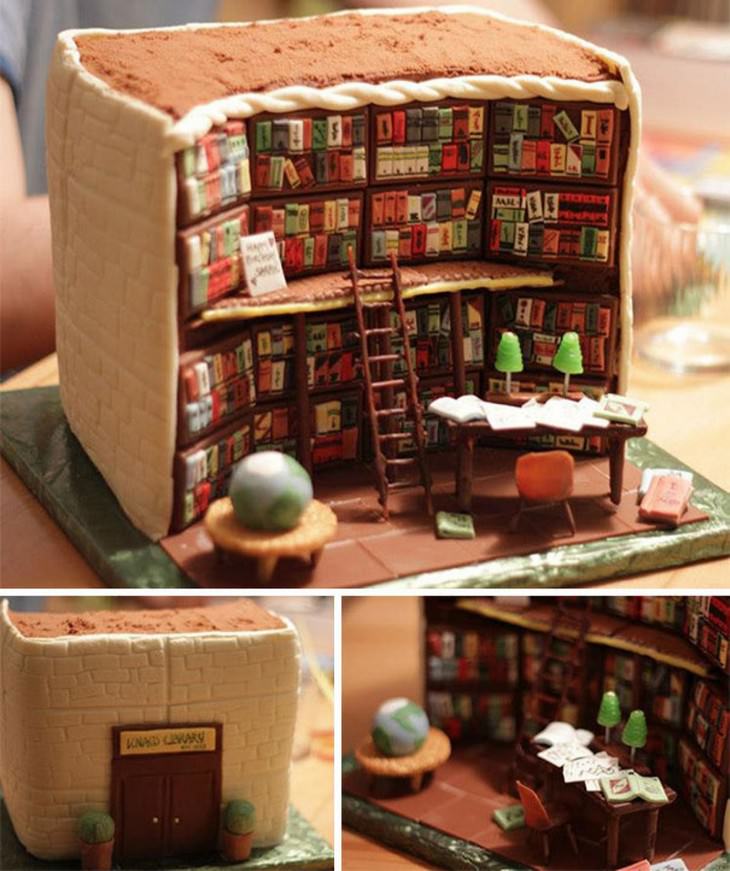 Don't let the innocent pretense fool you! This is not a place of learning and erudition, but a sweet trap designed to rot your teeth.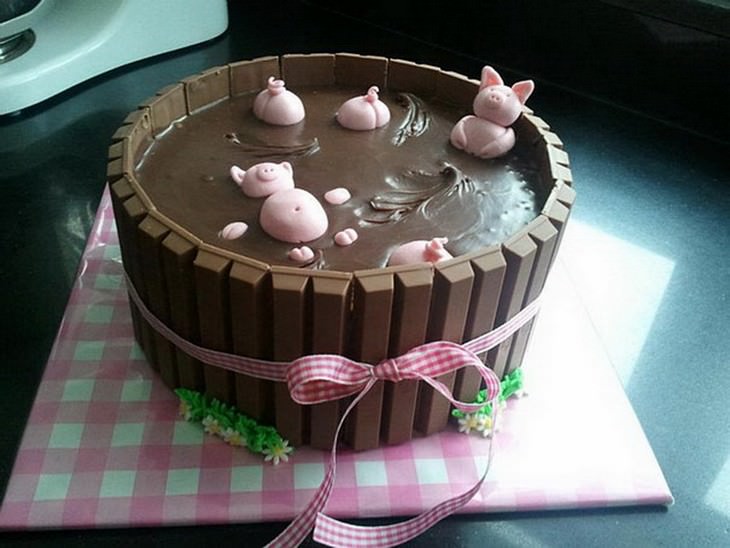 If you think you've happened upon a charming scene of some little frolicking piglets, you are dead wrong. This cake contains so much chocolate it's probably lethal. You've been warned!
An 'Up' Cake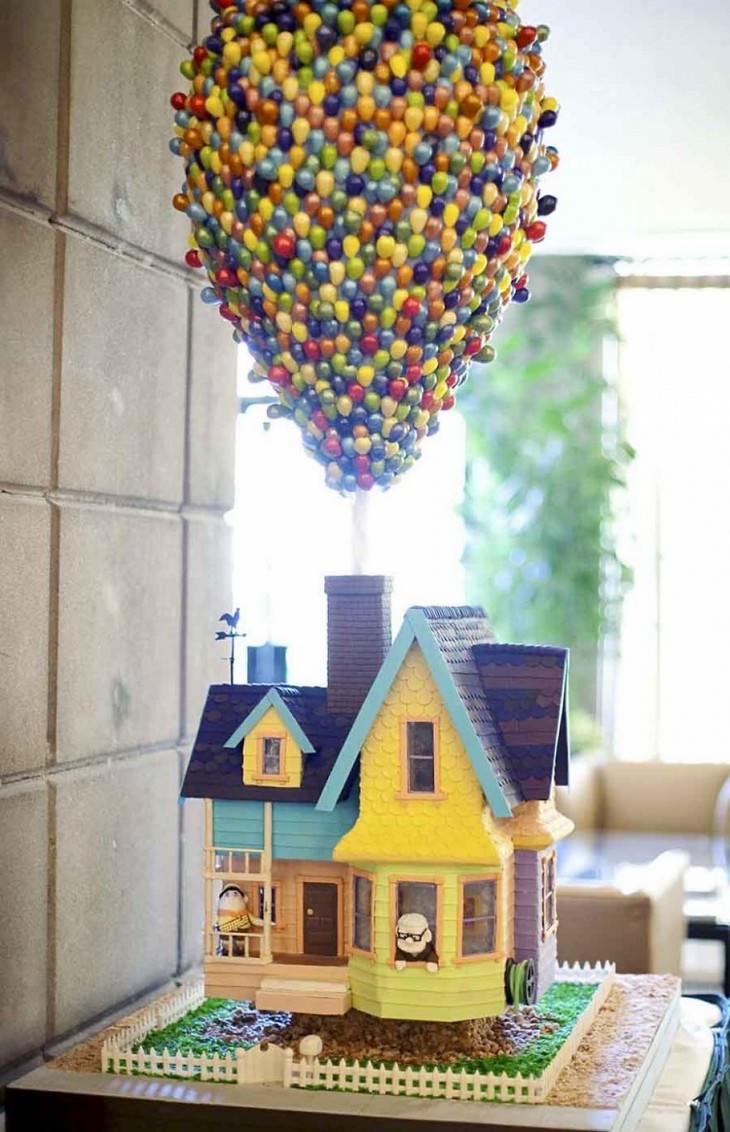 Yes, it may look like Grandma's house, but this is rather like the tale of Hansel and Gretel. Don't be fooled!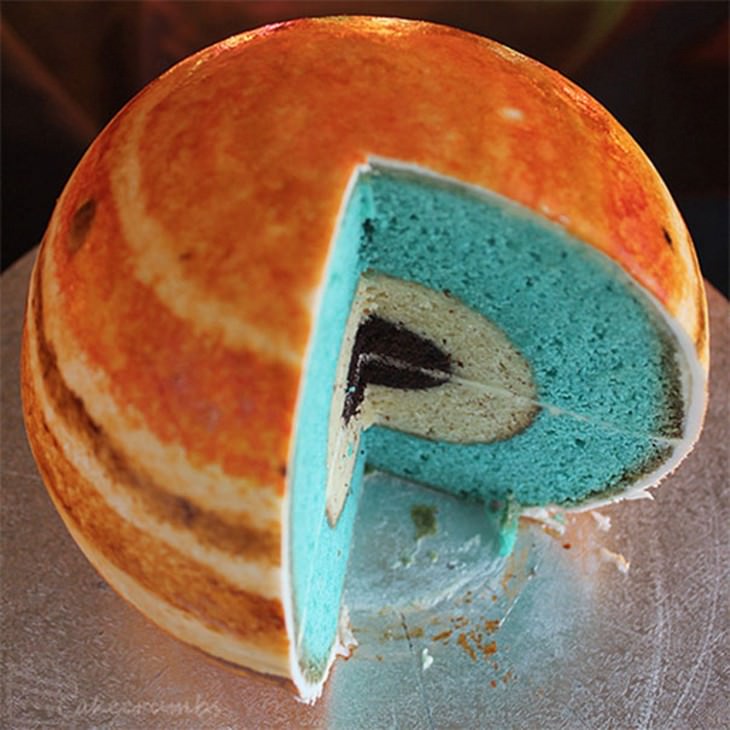 This cake reportedly makes its living seducing astronomers, young and old, to the wicked ways of dessert.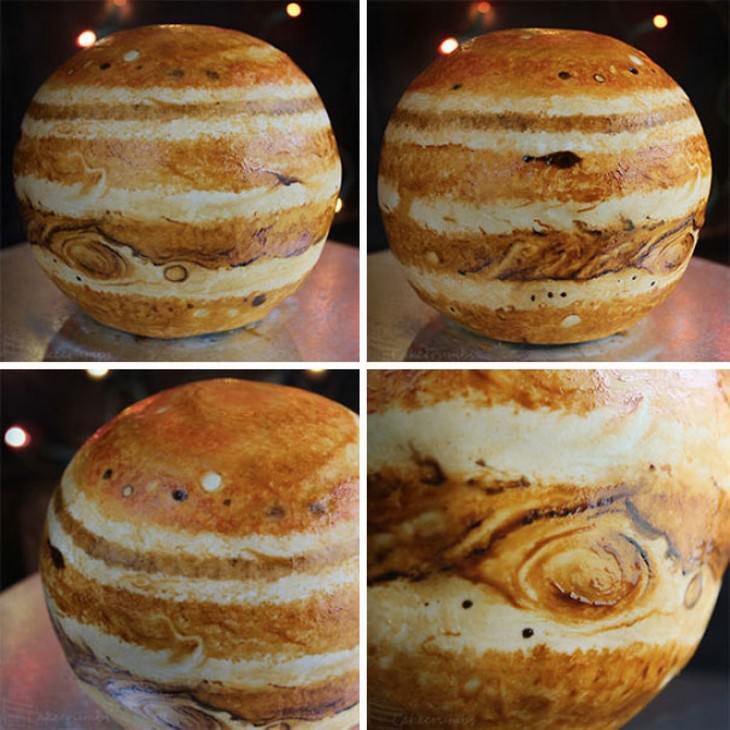 This cake is as dangerous as it looks. Do not approach!
This cake uses the oldest trick in the book. It has been caught alluring people in with it's panda bear inspired cuteness. First you feel compelled to eat the baby, but it usually only takes a few minutes before the whole cake finds its way into your stomach, making you very sick indeed.
This cake has been seen tempting the most vulnerable people in society: children. Show this mug shot to your young ones and teach them never to open their mouth to strange cakes.
This master cake-criminal makes use of the long giraffe neck to force you into eating several pounds of dessert before you can get to the adorable baby giraffe. Sometimes you have to take your hat off to evil that's this well planned.
Many a father has been taken in by this classic ruse through the years. They think they're being given a nice bucket of ice cold beer, but they are actually at serious risk of being force-fed something quite different.
You thought this terrifying creature was just an old wives' tale. You were wrong. Snake cakes are very real, and they are bad news!
This cake is too subtle for words. Even though we can't charge it for pretending to be something over than a cake, its sheer excellence makes it very dangerous. No one in recorded history who has seen this cake has ever escaped without eating too much of it.
Harry Potter Sorting Hat Cake
Rumor has it that J.K. Rowling's evil doppelganger created this cake. There has only ever been one image captured of it, and here it is. If you see this specimen, contact the authorities immediately: it's wanted for questioning regarding a number of suspected bellyaches.
M&M and Maltesers Coated Cake
The Mars confectionery company claim they have had nothing to do with this monstrosity, yet many conspiracy theorists have speculated it is part of a high level attempt to corrupt the teeth of our docile population. This case may remain unsolved for some time.
Cakes fitting this profile have been seen entering the changing rooms at Wimbledon and Flushing Meadows in the past year. This is said to be part of an audacious attempt to manipulate the most important tennis tournaments so that the current favorite gets overweight.
Accused of seducing impressionable young girls who love nothing more than dipping into romantic novels, this cake is wanted dead or alive.
A geography teacher in Australia was only one week from retiring when he encountered this dastardly fiendish pudding. Oh the humanity!
As part of a covert attack on Japan, Nikon took a secret contract from the Chinese government to deceive the Japanese press with these camera cakes, or so I believe. As a result they couldn't cover the recent high-level discussions between the two Asian governments.
Sweet Treat Cake
This cake may look delightful, but it only has one thing on its mind: enlarging your belly.
This minion appears to be standing over a simple cup cake, but actually the whole thing is a cake. It's a trap, beware!
Whatever the profession, there's a cake out there somewhere that is designed to seduce. This one has been seen approaching archeologists and paleontologists and asking them if they want a good time.
Jealous that many people eat so many beans that they have no room for dessert, this cake has reportedly been seen imitating the savory treat in order to deceive poor diners.
Japanese food has become so popular in the west, thanks to its undoubted health benefits, that a number of cakes have been caught impersonating sushi. If you want to live as long as wise old Mr. Miyagi, don't be taken in by this cake.
Art lovers are notoriously food shy, and most of them are incredibly lean and austere, rather like their heroes. That's why this cake has decided to deceive some with this Starry Night themed mask. If you find this cake, our advice is to place it under an immediate citizens' arrest - but first please take a nice photo of it and send it to us!