Dogs often act like children do. Perhaps they think that if they hide behind a curtain they become invisible, or if they close their eyes, they can no longer be seen. Nevertheless, whatever tactic they use to 'become unseen', some dogs show a remarkable degree of inventiveness when trying to find a place to hide. Here's a collection of some of the funniest yet cutest photographs of dogs doing their best to stay out of sight. Let's take a look:
Perhaps this hiding spot may have done its job when he was a little puppy.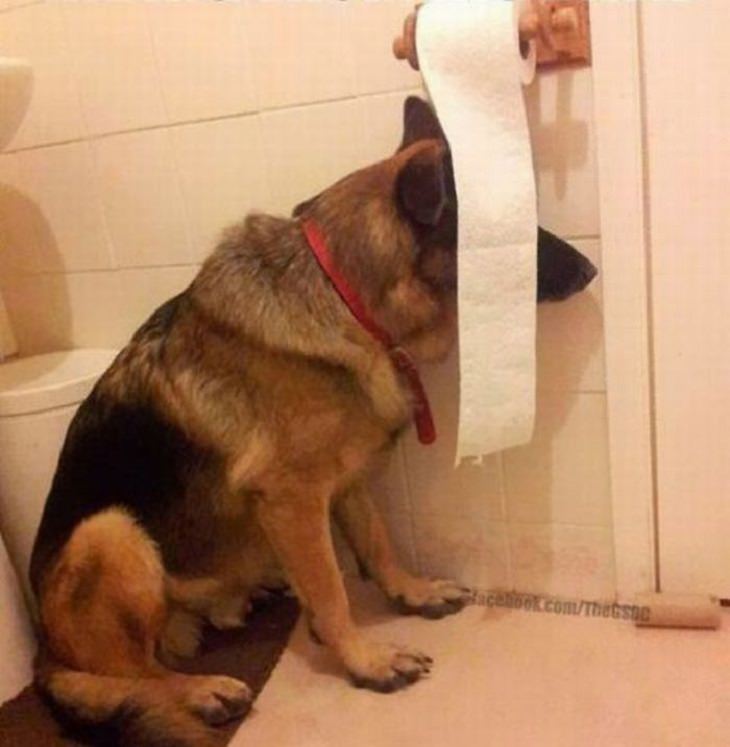 What hiding place could be more predictable than a curtain?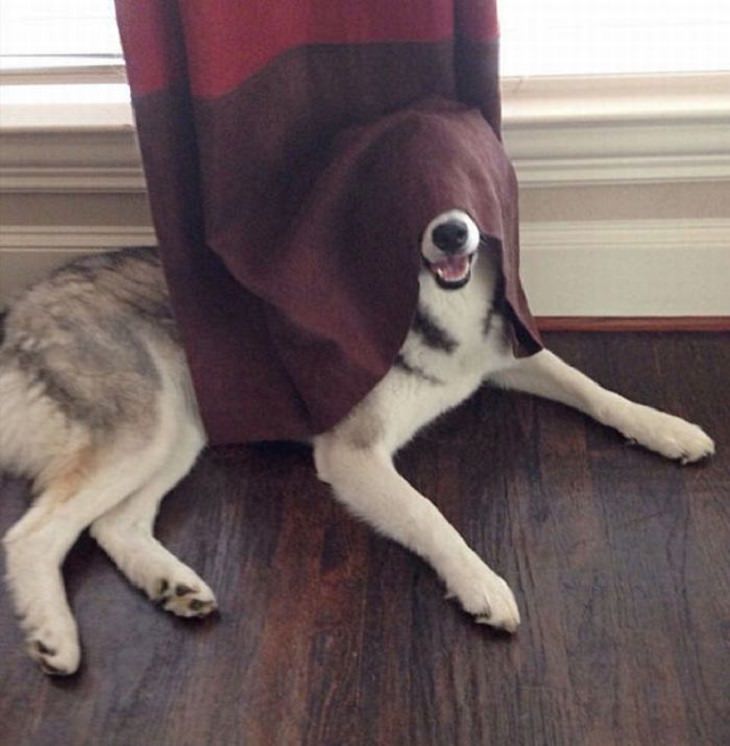 This pup is a master at hide and seek.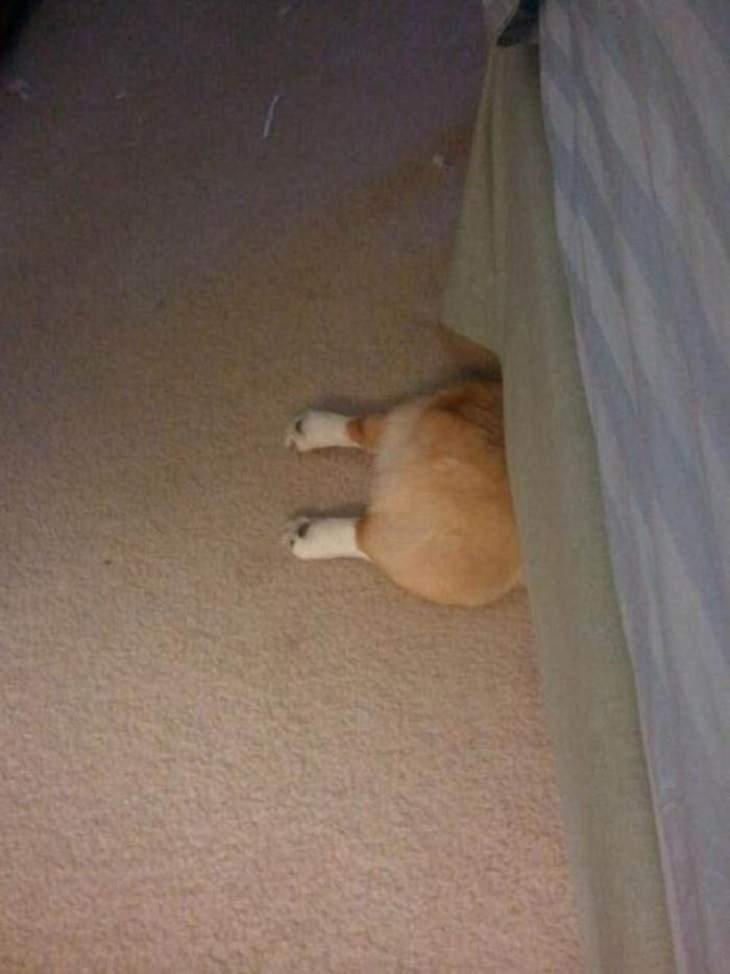 A pretty innovative place to hide.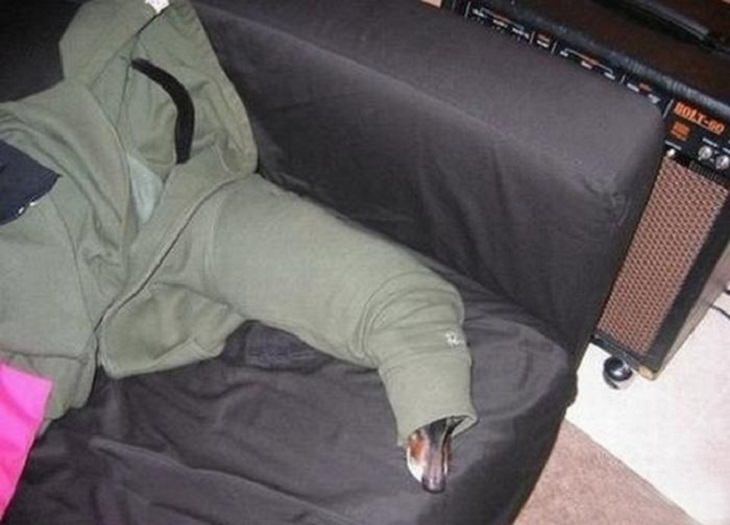 At least he tried.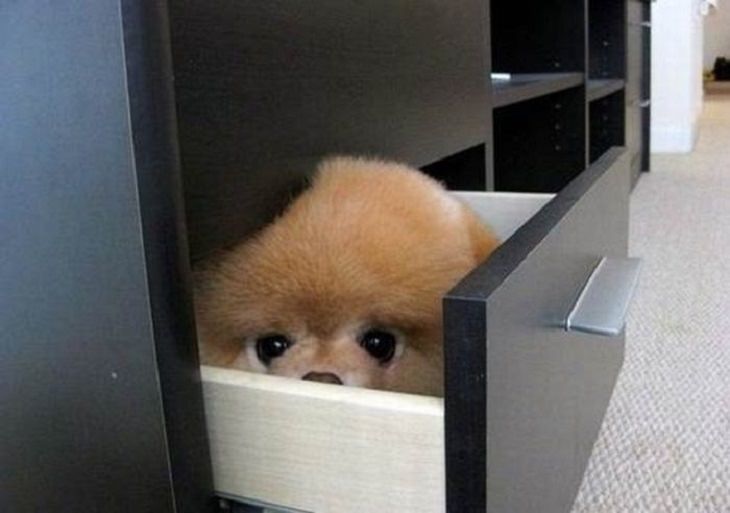 That's one tight hiding spot.
If the cat can do it, why can't he?
Perhaps he just needed to cool down a little
"I told you I could fit"
Clearly, this dog does not know how to play hide and seek.
This pup, could have almost gotten away with it.
This dog certainly blends in with the rest of the crowd.
In their eyes, their face is the only thing that they need to hide.
'I don't think that they can see us!'
Here's one way to go about hide and seek... blend in!
But hiding under a giant soft toy will not work so well.
I have to admit, I wouldn't think of looking for my dog in the dryer.
Surely they must think that 'if I can't see them, they can't see me?'
'As long as I keep smiling, they'll never find me!'