Get out of the traditional tourist hot spots and step into some of Italy's most spectacular villages. These small towns may not have the grandeur that well-known cities have, but they do make up for it with their stunning views and picture-perfect medieval fortresses. Here are 10 of our favorite small towns in Italy.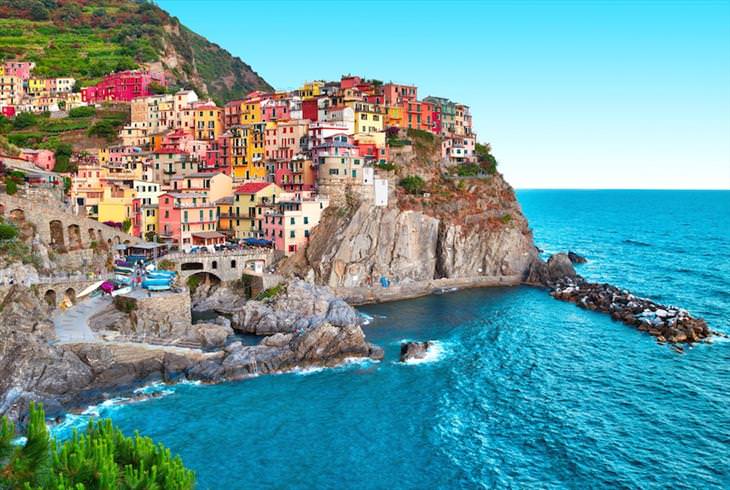 Located in northern Italy, Manarola is one of the small Cinque Terre towns. Manarola, means 'large wheel' which is a reference to the village's mill wheel. The village is best known for its famous wines and has been since the Roman times.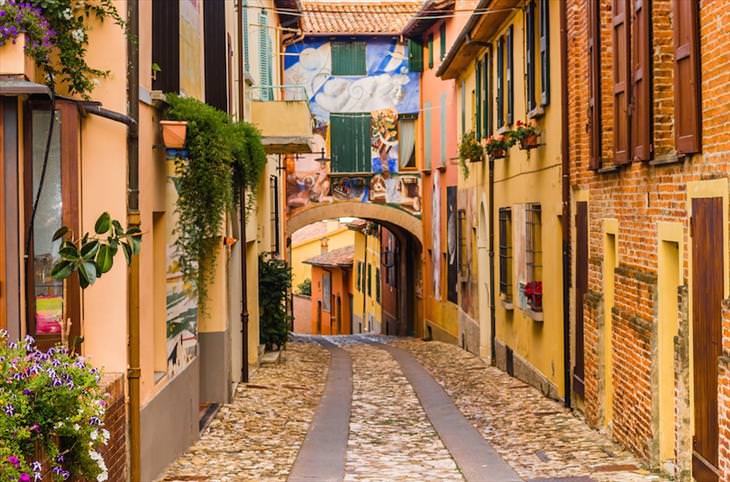 Once you've soaked up all that Bologna has to see, rent a car and head to Dozza, a small village that is famous for its lively street art. In fact, this medieval village is often thought of as an open-air art museum, with many colorful paintings adorning the houses, walls, streets and squares. This charming village is pretty to see at any time of year, but if you plan your trip for the third week of September, you'll get to see the Biennial Exhibition of the Painted Wall.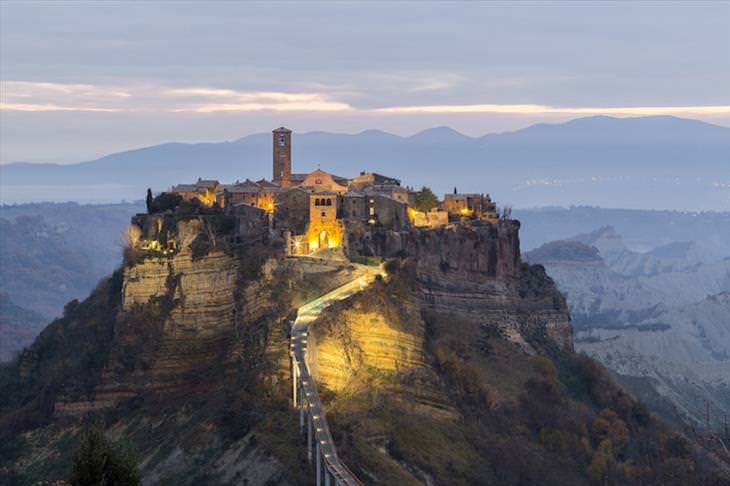 Civita di Bagnoregio sits atop a hill, offering some pretty amazing views. Erosion caused parts of the town to tumble over the cliff. It can be accessed by a footbridge. Once you make it to the top, walk along the cobblestone streets to centuries' old ivy-covered arches.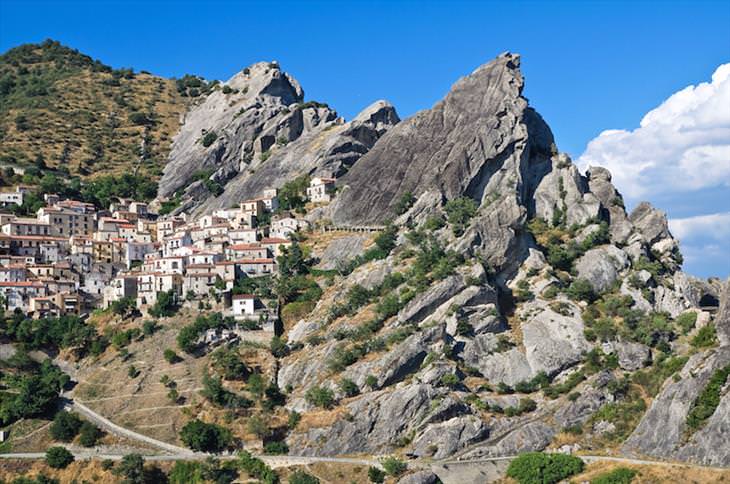 Located in southern Italy, this charming place is surrounded by mountains. It had become a refuge for bandits in the 19th century. Summer is the best time of year to visit this beautiful village - many visitors come here to zip-line through the mountains at night, when everything is lit up. The village has been described as a living nativity scene.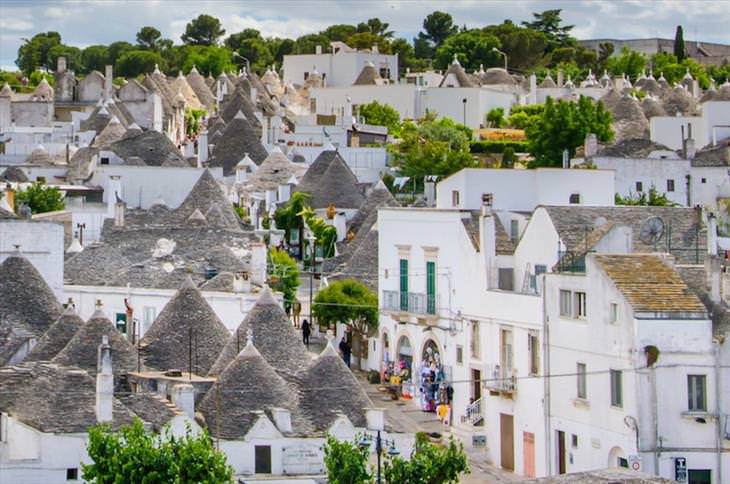 This village is bigger than most small towns in Italy, many of which date back to the Roman times. The town was founded by 40 families in the 16th century and inhabits more than 10,000 people. This picturesque village features buildings with conical roofs, often with a white tip at the top.
Located on the island of Sardinia, this village is possibly one of the most colorful in all of Italy. The houses are all painted in a rainbow of pastel colors, making it a charming site to see. Stroll through the town, making your way up to the town's impressive ruined castle for panoramic views.
Located in Piedmont, Neive is considered to be one of the loveliest villages in Italy. From narrow cobblestone streets, medieval architecture and colorful flowers, this village is charming to say the least. It's especially famous for its wines. Should you plan a visit here, be sure to bring comfortable walking shoes with you, enabling you to explore the wine bars. And make it a point to visit the old watchtower, the Baroque Chisel di San Petro - one of the most important churches in the city.
For those of you who have read Dante's Divine Comedy, this village may already be familiar to you. In the poem, he based purgatory on this small mountain village, the fortress in particular, parts of which were built by the Romans. The village is best known for this castle that sits atop a steep cliff. It has been listed as one of the most beautiful villages in Italy and is certainly one you will not want to miss. The 7th century Parish Church on Piazza Dante and the 12th century Romanesque San Leo Cathedral in particular.
Cortina d'Ampezzo is an ideal destination for winter sports enthusiasts. Located in the Dolomite Alps, this Alpine village has been a popular tourist destination since the late 19th century. One of its major attractions is the 18th century Basilica Minore dei Santi Filippo e Giacomo.
This small village in Sicily overlooks Taormina, a popular tourist destination that draws in many. Castelmola is best known for its spectacular views, more so than its neighboring village Taormina. The climb is steep though, so be sure to reward yourself with some locally made almond wine once you've made it to the top.