I must admit that folding is NOT one of my favorite chores. Not only is it hard to do right, but it's time consuming as well. furthermore, if I did something wrong, my clothes come out all wrinkled and I have to fetch the iron to make them look presentable. Well, I've done some research, and I found some really ingenious ways to fold clothes I had never thought about before. Pay close attention to number 7, I think it's absolutely brilliant!
1. Folding socks the right way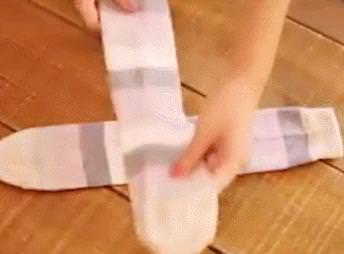 Did you know folding socks one inside the other ruins the elastic band of the sock. Yep, it isn't the wear and tear nor the laundry, it's this kind of folding that slowly ruins your socks. You can solve this problem with this simple folding technique. Just put the socks one on the other in the shape of a plus (+) creating a square that doesn't stretch the sock and ruin its elasticity.
2. Folding a buttoned shirt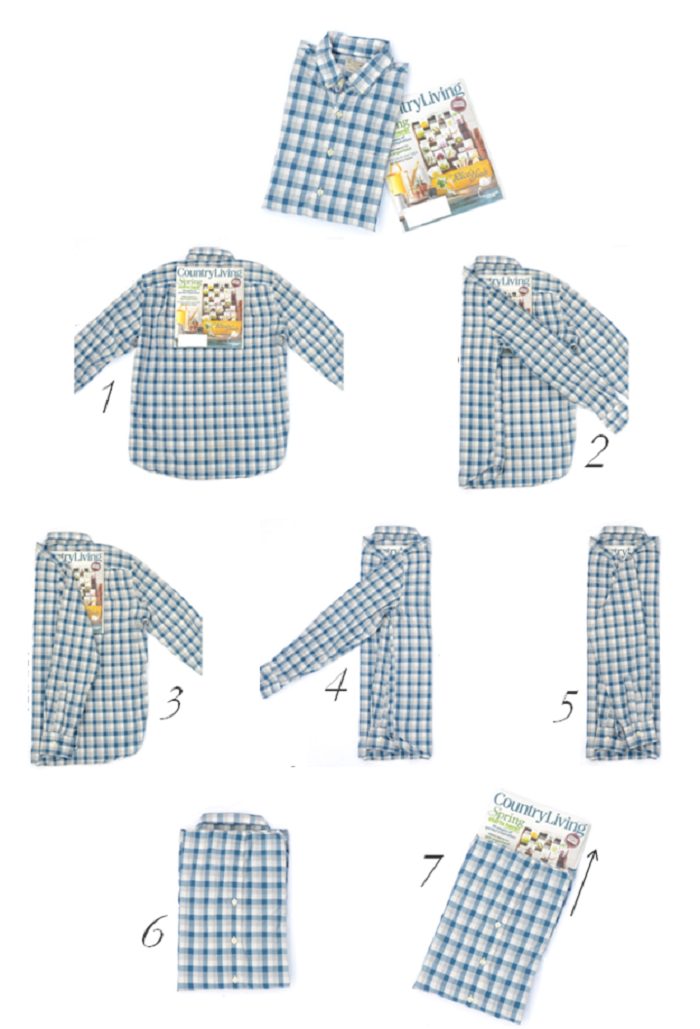 My mother taught me a technique to fold a buttoned shirt, but even she didn't know how to make the shirt look like it had just left the store. To really fold a buttoned shirt perfectly, all you really need to do is put a magazine under the back of the collar, and follow these instructions (at the end of which you can take the magazine out).
3. Folding a shirt in perfect Japanese style
It's not hard to fold a shirt, but once you know a trick that works in a few seconds, it becomes fun. This video will show you how to fold a shirt in just a few seconds using the Japanese method. You may have to practice it a couple of times before you can do it perfectly, but once you get the hang of it - it works like a charm!
4. Folding a shirt for vertical storage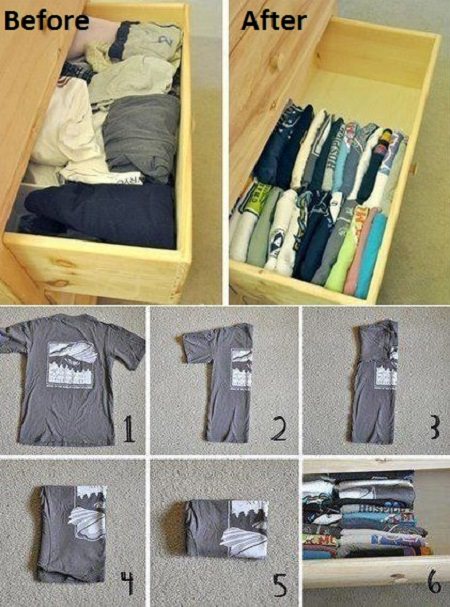 I prefer to store my son's shirts vertically in a drawer instead of horizontally in the closet. Why? Because that way he doesn't make a mess every time he wants to get a specific shirt out that's hiding under the others. Just pull the one you want without destroying the work put into folding the rest of the clothes. If you suffer from the same problem, this is the perfect solution for you.
5. Folding a tailored jacket
A tailored jacket is used for special occasions, and so it should look perfect, no wrinkles, even when folded. For those men who have a problem folding such a jacket, here's a 20 second guide that'll show you the easiest, most efficient way to fold a tailored jacket. Remember this great tip.