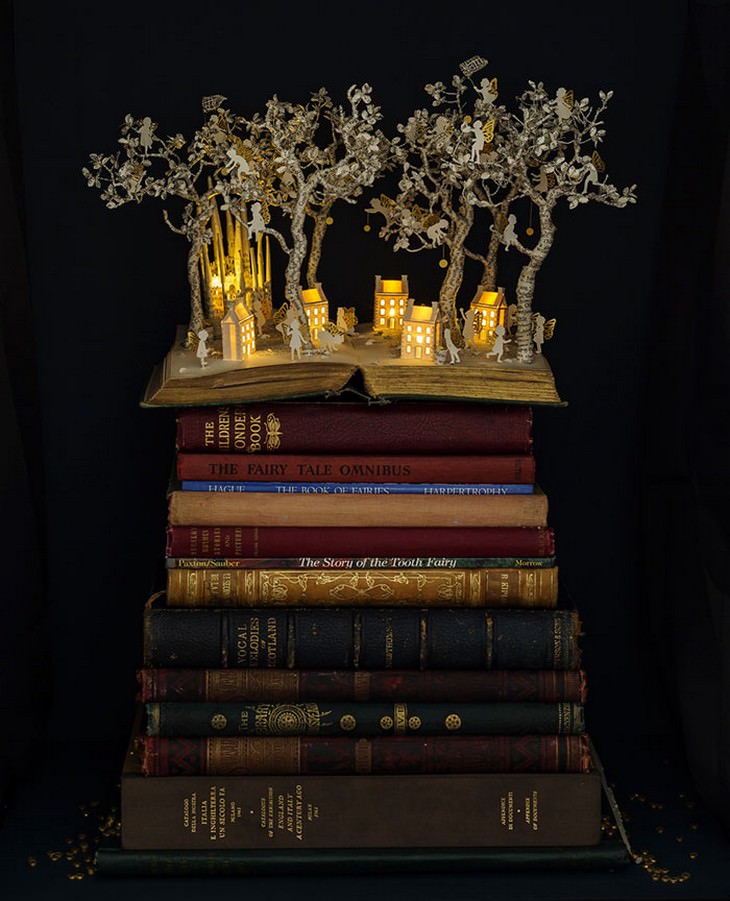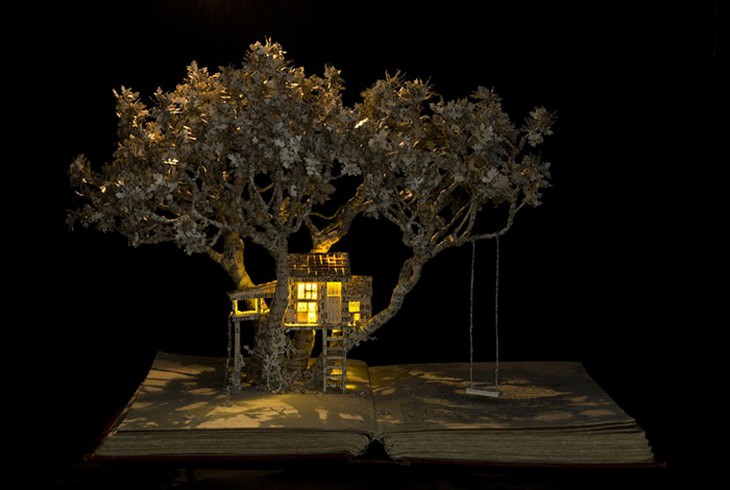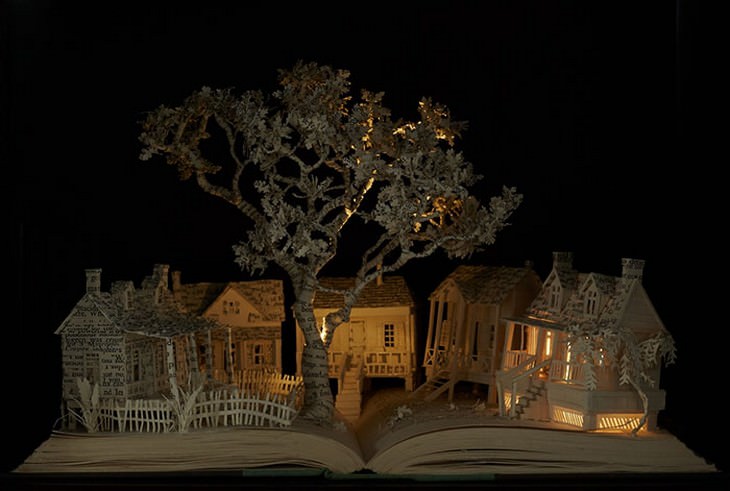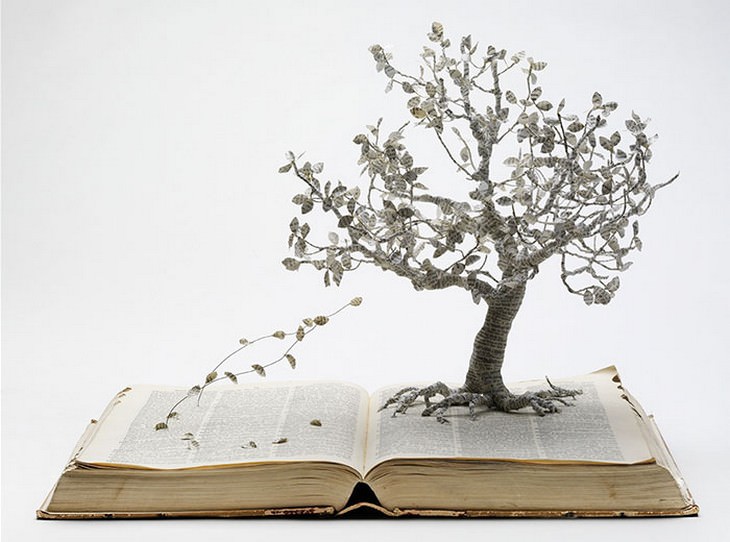 Whenever Su reads an old book she has recently purchased from a local bookseller she immediately sets to work.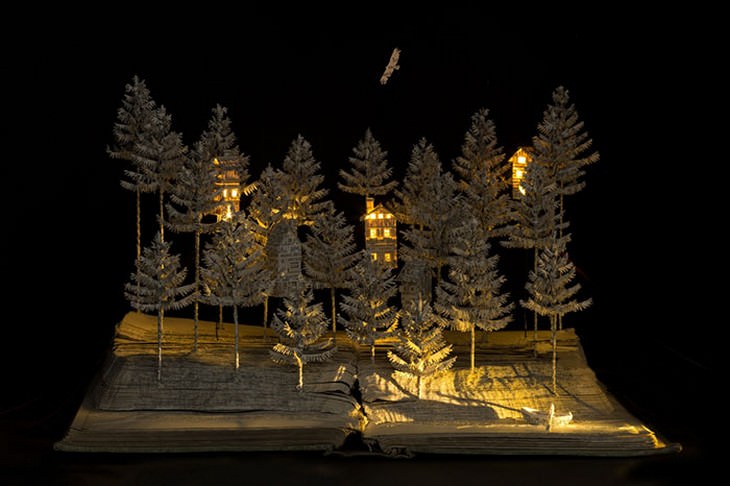 The stories she reads inspire her with a vision, which she is talented enough to be able to realize out of very limited materials.
This series here, entitled 'Dwelling', is particularly inspired by her favorite folk tales.
She has exhibited them with illumination in order to bring to fruition that bed-time-story-like pleasure we all enjoyed as children, when our loving parents fired our sleepy imaginations with time-worn tales.
This collection is decorated with some sublime paper carved cottages, lighthouses and huts. You can see trees, butterflies and many other natural beauties – all taken from a single page.
Su says that the collection came about because she is planning to move from the busy city of London to a smaller, more rural seaside town.
We wish her all the best in her 'daunting and emotional' move. And we can't wait to see what other artwork she has up her sleeve when she is firmly settled down in her dream home.