The gradual loss of chalkboards from our schools in recent years fills me with sadness and nostalgia. I remember the joy and wonder I had when given permission to write on our old classroom blackboard, but I never did or saw anything like this. Hirotaka Hamasaki is an art teacher in his native Japan who uses his chalk board to demonstrate how great art is made. His grateful pupils have photographed their mercurial sensei at work as tribute to the inspiration he has given them. It's amazing to see this teacher give everything to his students!
A monstrous wave towers over Mount Fuji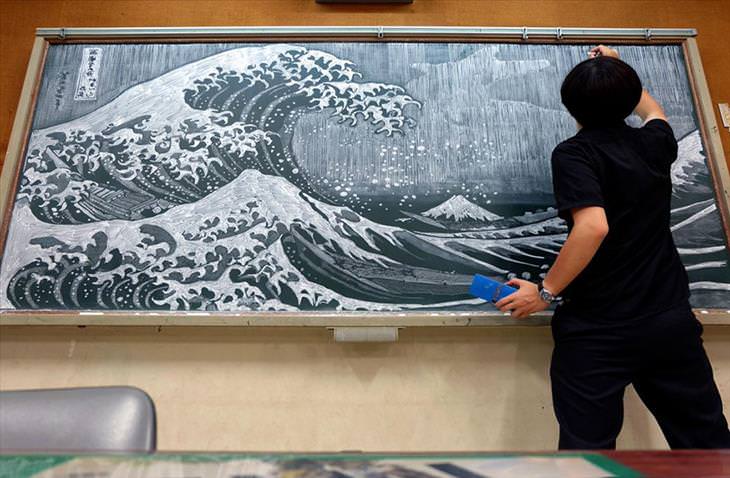 Imitating Leonardo's Last Supper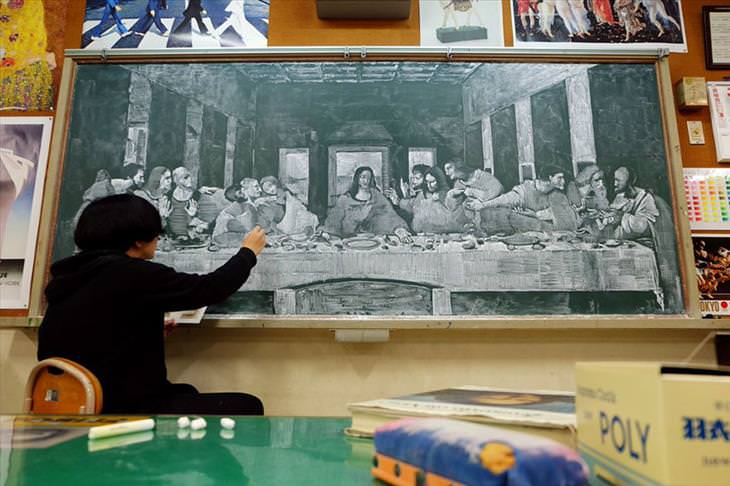 Bringing Picasso's Guernica to life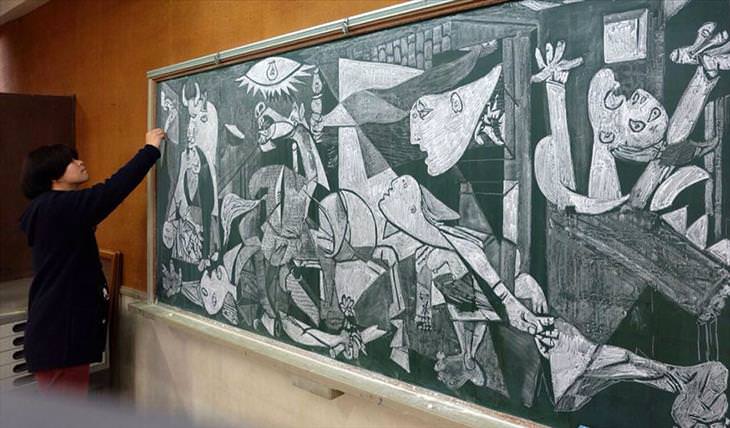 A scene from the incredibly popular Anime movie Kimi no Na Wa (Your Name)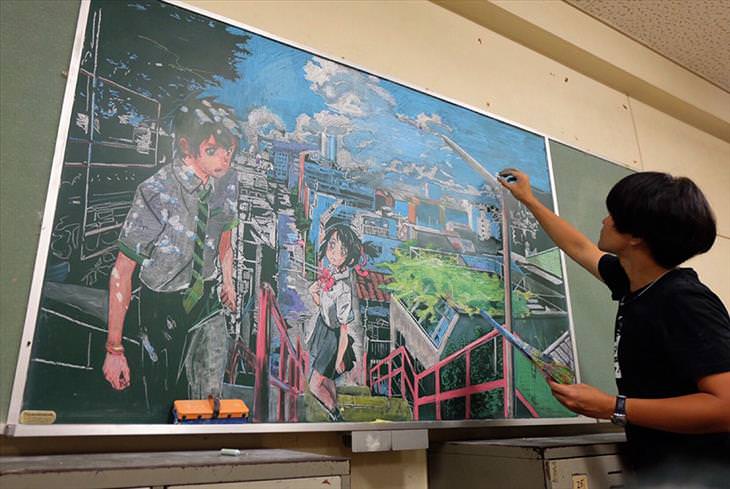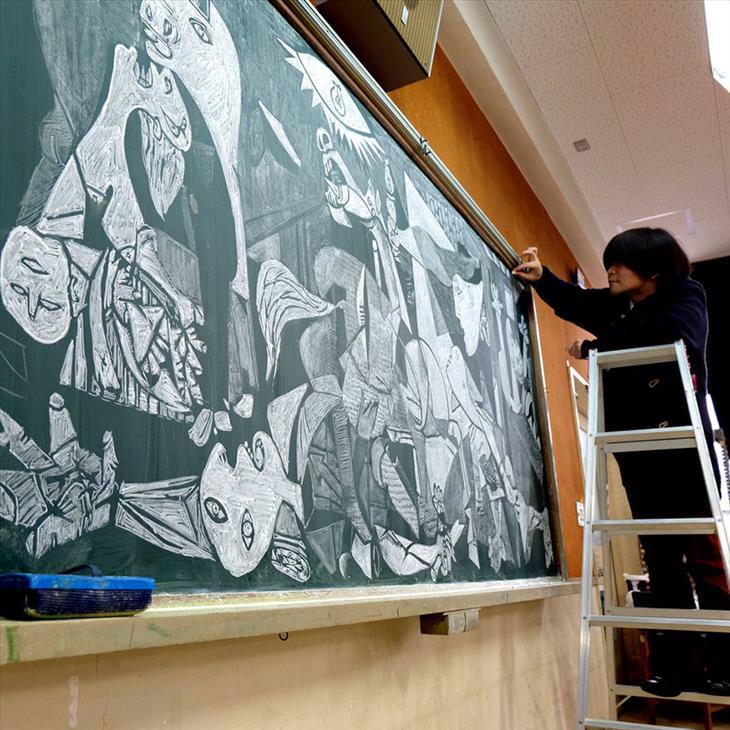 Designing logos for the upcoming games
An inspiring message for his students
Imagine the joy in their faces!
Showing his work to the rest of the school on the last day of the year