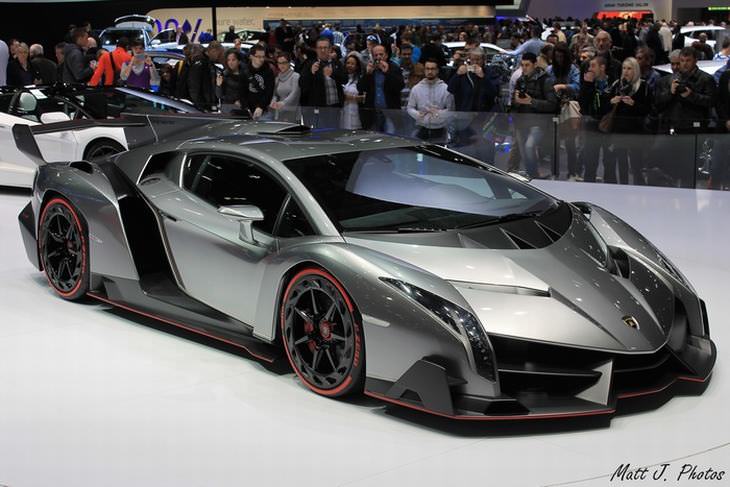 Source: mattcarspotter
The Lamborghini Veneno is basically a Lamborghini Aventador on steroids. In addition to its crazy styling, the supercar features a 740 hp 6.5-liter V12, propelling it to no less than 221 mph. Just three hardtop examples made it into public hands. A further nine Roadster versions were built throughout the course of 2014. Each example of the car sold for upwards of $4 million.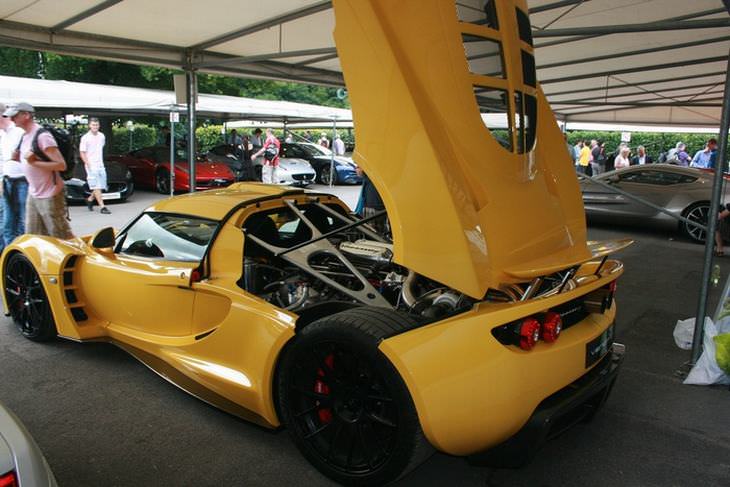 Source: supermac
This outrageous offering from the USA is the result of chopping a British Lotus Exige in half, stretching it, adding a 7.0-liter General Motors V8 and bolting on twin turbochargers for good measure. The result is nothing short of insane - 1,200 hp to propel a car which weighs just over 2,700 lbs to 270 mph, making this $1.25 million supercar the fastest street-legal car in the world.
3. Bugatti Veyron Super Sport World Record Edition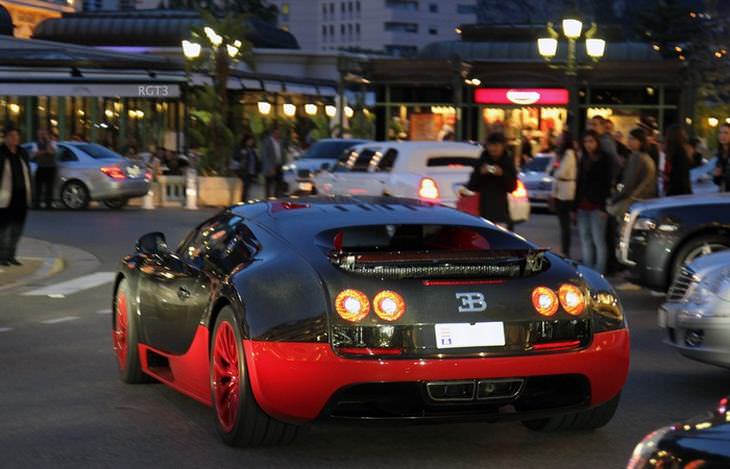 Source: rgt3
This supercar actually held the world record for the fastest street-legal car in the world, until the Hennessy Venom GT, as seen above, eclipsed it. The World Record Edition of the Bugatti Veyron is distinguishable from lesser Veyrons by its outlandish orange wheels and bodywork. Just five examples were built. All were sold for upwards of $2 million.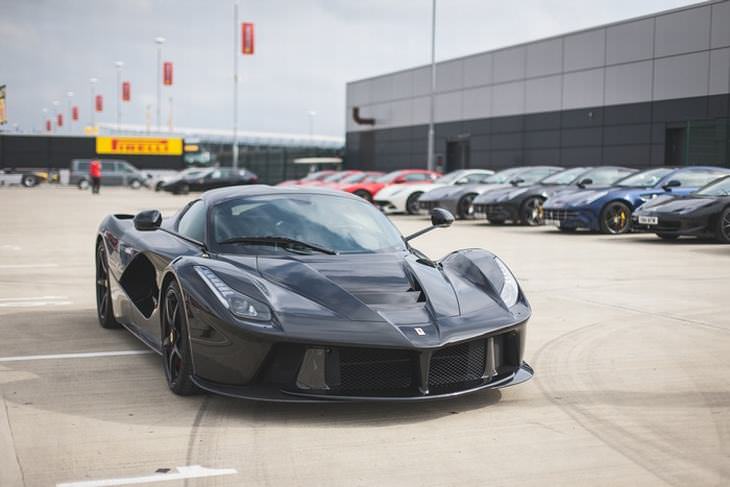 Source: janesyb
Hype has surrounded this supercar ever since it was announced. Owners had to be chosen by Ferrari itself to see if they were worthy of owning one. Its 963 hp power output comes from a combination of a 6.3-liter V12 and a Kinetic Energy Recovery System, which recovers energy produced by the car that would have otherwise been lost. These cars are now changing hands for around $5 million.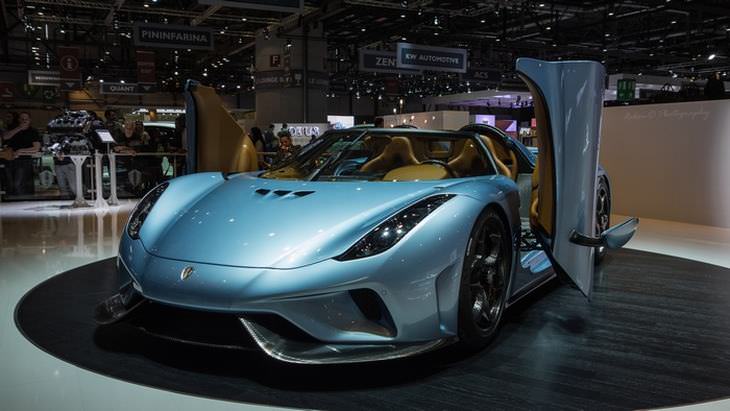 Source: falcon_33
The latest supercar from Swedish manufacturer Koenigsegg isn't actually available yet - it will go on the market in 2016 and be limited to just 80 examples. Each one will cost upwards of $1.9 million. The Regera will have no less than 1,500 hp, allowing it to reach a top speed of 255 mph. Probably even more impressive than the supercar's top speed is the manufacturer's claim that the car can hit 250 mph in just 20 seconds.
6. W Motors Lykan Hypersport
Source: emperornie
A cameo appearance in the last instalment of The Fast and the Furious movie franchise, diamond-encrusted headlights and a holographic heads-up display can all be attributed to the $3.4 million Lykan. Only seven of this first Arab supercar exist, one of which is a fully-fledged police car in Abu Dhabi's fleet. The car has a top speed of 239 mph.
Source: falcon_33
Denmark is better known for its beer, butter and bacon than supercharged supercars, but it does make this - the Zenvo ST-1, which had a production run limited to just 15 cars, has over 1,100 hp from a 6.8-liter V8 engine that has both a turbocharger and supercharger. Funnily enough, Danes will never see an ST-1 on local roads because of the country's exorbitantly high registration taxes. The car cost upwards of $1.8 million when it went on sale.