We all love to travel and discover new places, something that we've enjoyed since childhood. We love to walk, explore, and partake in magical little moments for ourselves and for others. This old-fashioned-looking little door will magically whisk you to an exciting new place every time you knock. Each time is different – sometimes you'll find yourself in a museum, sometimes in a park, a restaurant, a tiny shop, and more. Wherever you are, you can move around the place and discover more about where you are. There's no way to tell where the door will lead to next, making each visit a unique experience.
Click on the image to be transported to the Secret Door
If you need help using the door, scroll down for a basic tutorial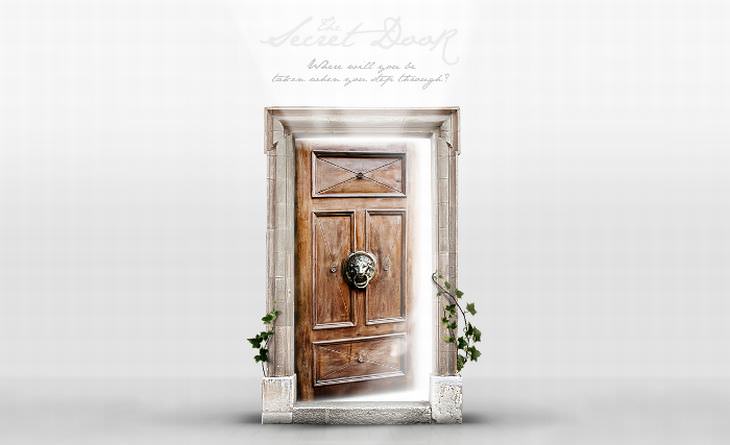 Using the Secret Door
• Move your mouse cursor to the door and you'll see an icon of a hand pressed against it. Click on the hand and you'll open the secret door for the first time.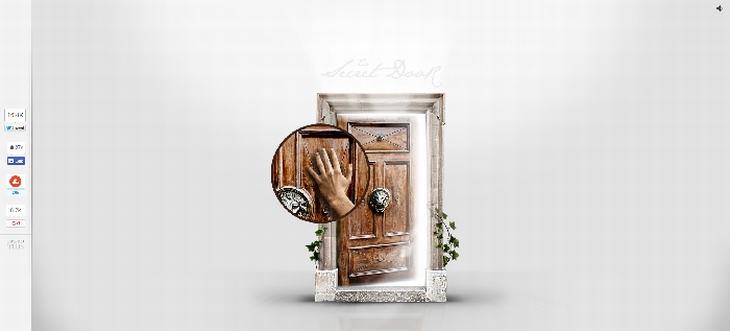 • Once you've arrived, you can go somewhere else by clicking on "Take me somewhere else", on the left-hand side.
• To go back to the main menu, click on the door at the bottom left-hand side.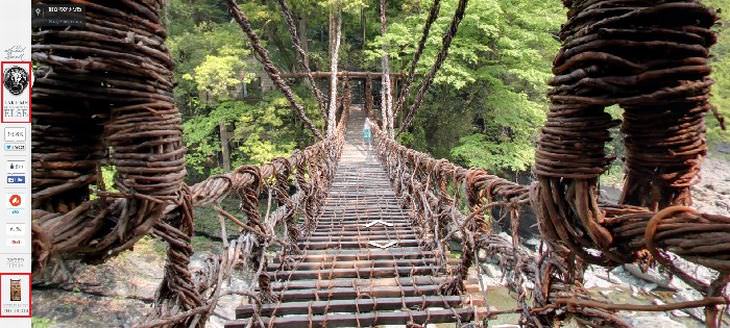 • Pay attention to the arrows and signs in the center of the image. You can use these arrows to move about the new place. If you're using a keyboard, you can use the cursor keys to move about. Some places allow you to move off the path and discover little hidden gems, so don't be afraid to explore. (On my trip, I walked off of a bridge and found a charming little path.)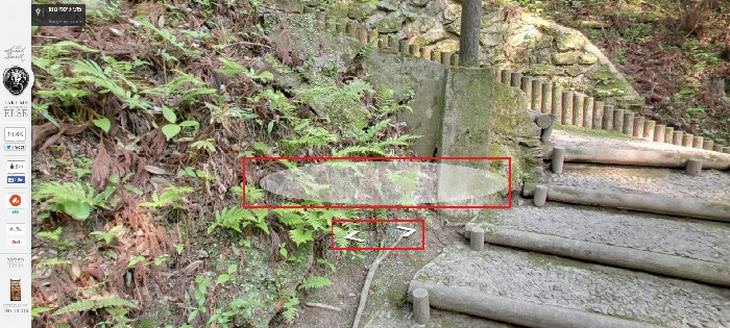 • If you are curious as to where on Earth you are, just look at the topmost right corner and you'll see the name of the place. You can select "Display on Google Maps" and you'll be taken to Google's mapping site, which will show you exactly where you are.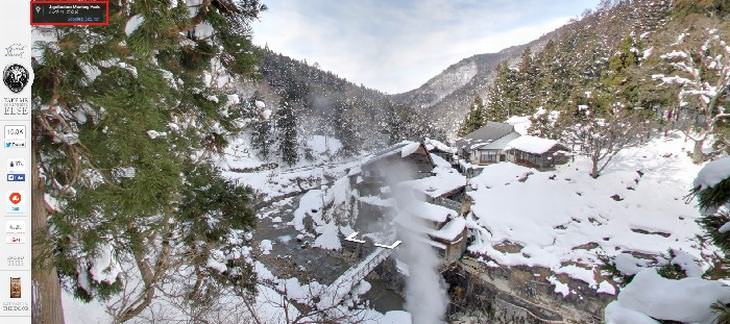 • On your travels, calm, soothing music will be played, but if you're not interested, simply click on the speaker icon in the topmost right corner of the screen to switch it off.
As you see, The Secret Door is a fun and easy way to see the world. You can use it to get ideas for your next trip, or to just see the world from the comfort of your own home. Happy travels!