Every man must own at least one, sharp suit. But buying a suit is not enough, nor is it as easy as one might think, as a gentleman must know how to be able to wear one too! So, to help you out, the following tips will guide you through how to wear a suit like a real gentleman. Take a look:
Click on the images to view them in a larger size.
1. This is how to best wear your suit jacket.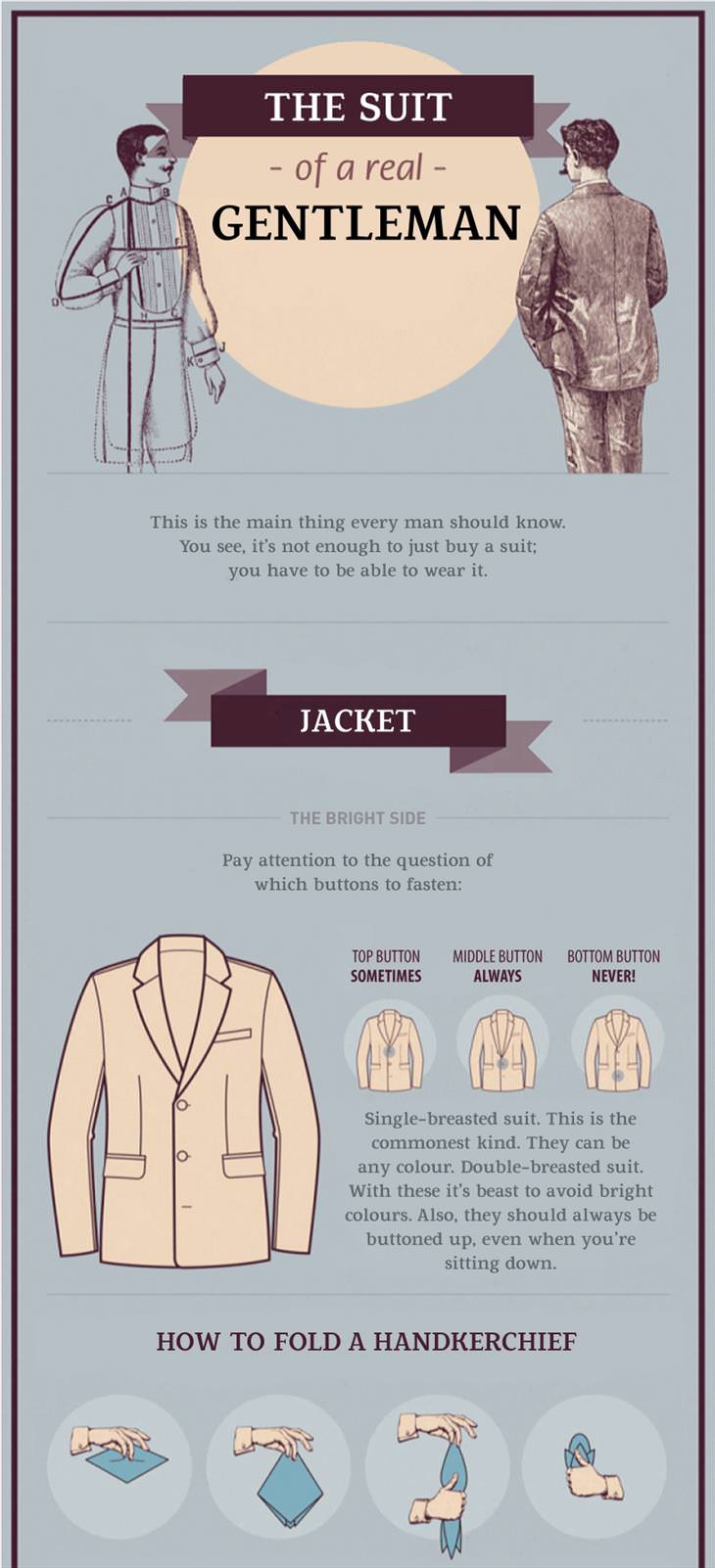 2. Choose the color of your shirt before selecting your tie.

3. Pay attention to the length of your trousers.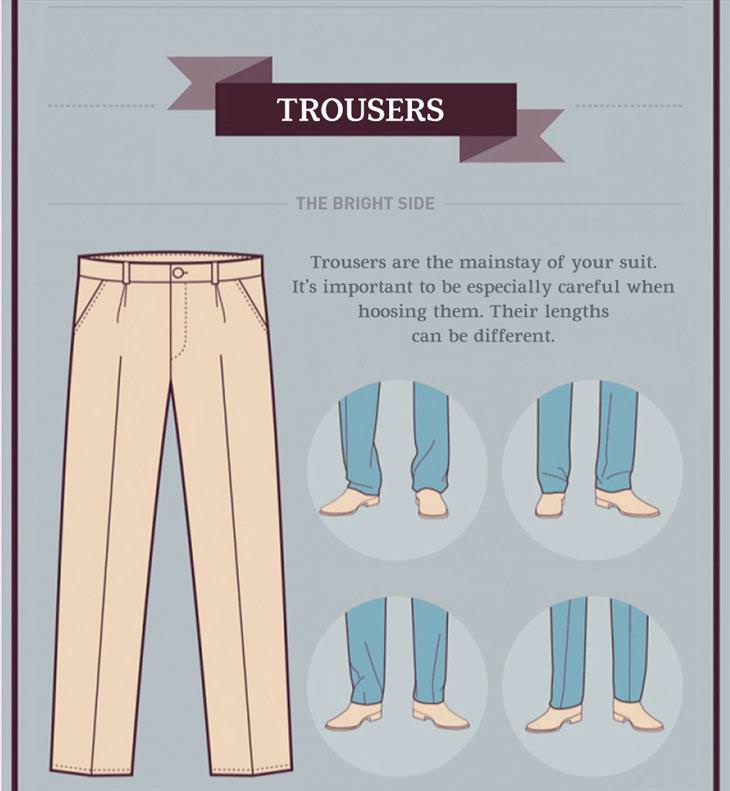 4. Select your shoes according to the color of your suit.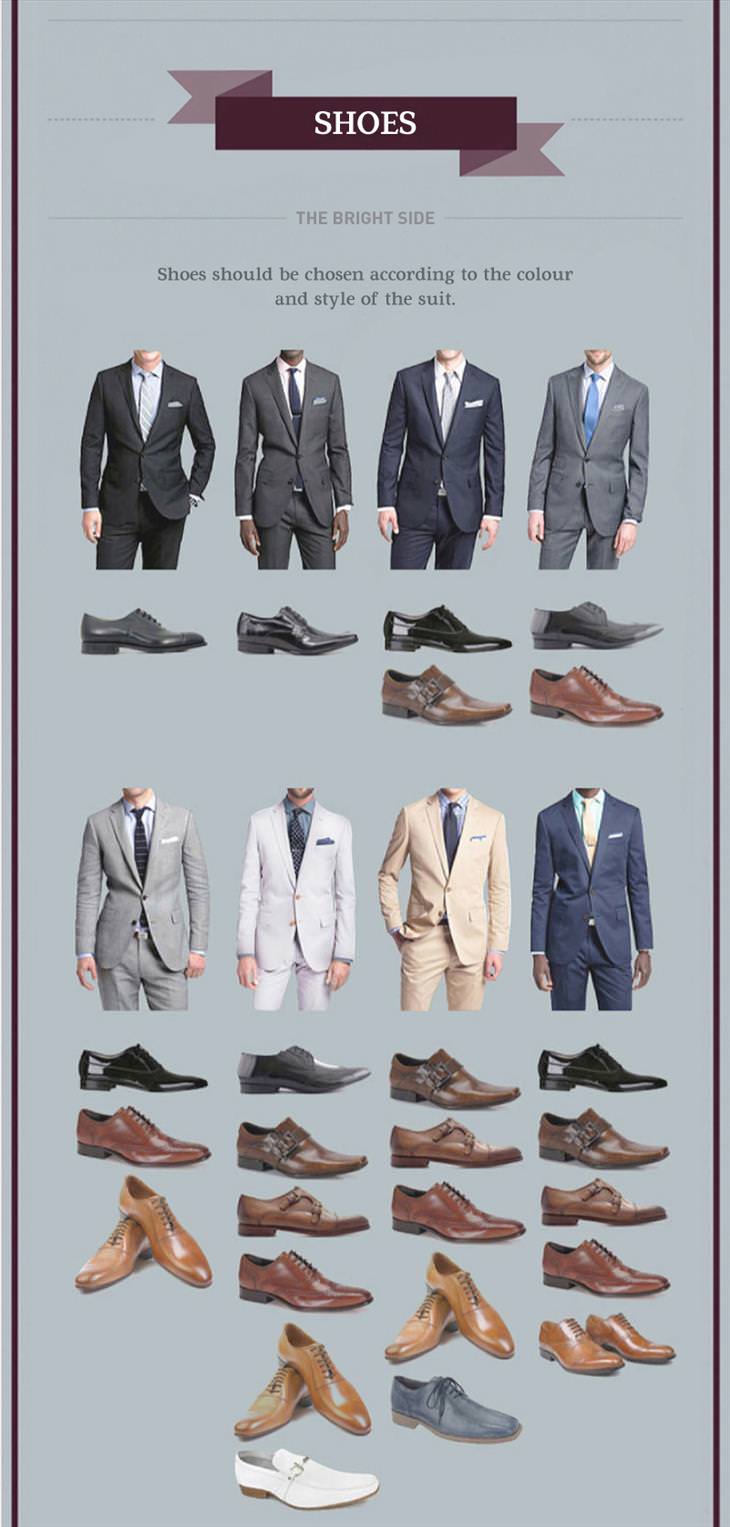 5. Make sure that your suit fits you right.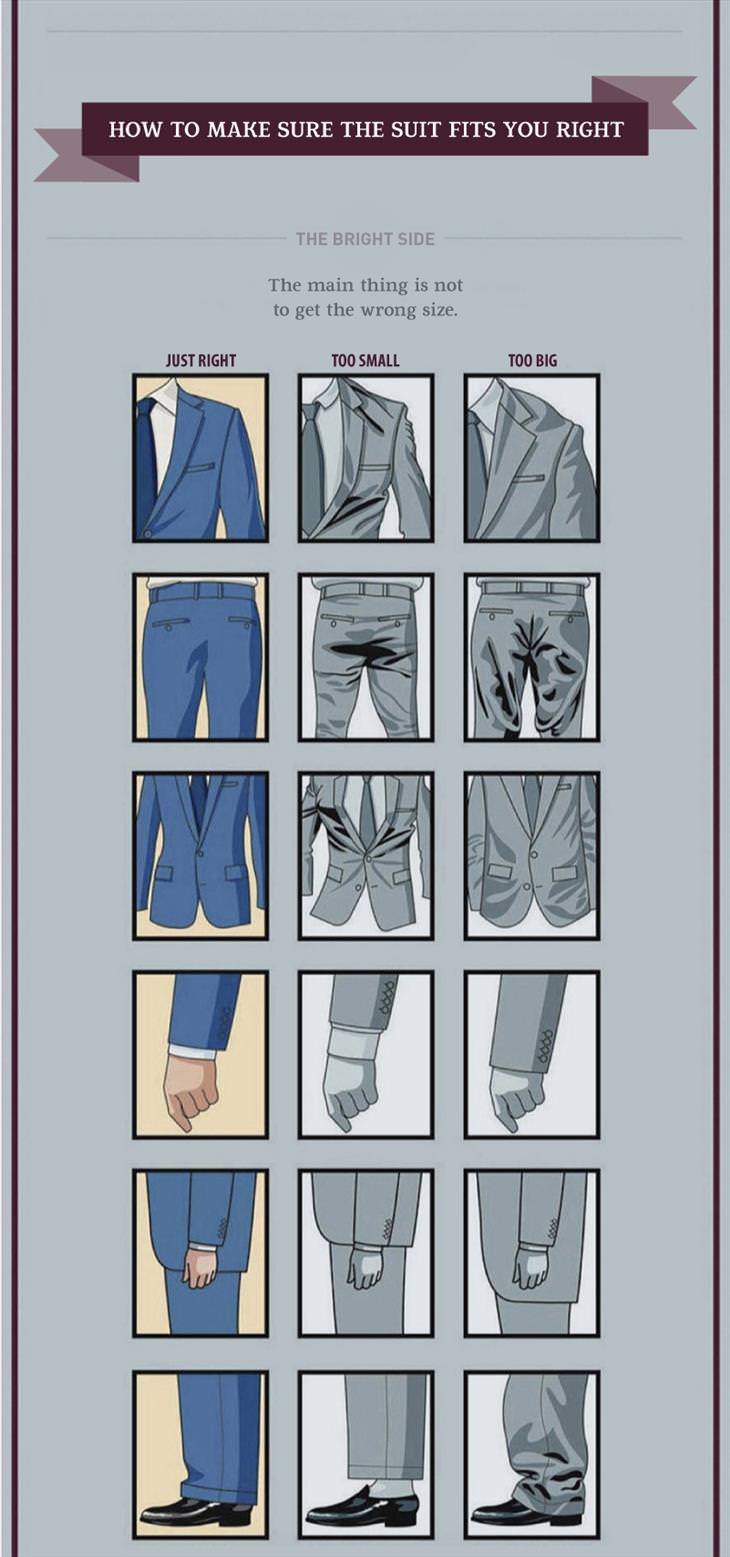 6. The best ways to wear a scarf on a suit.
7. Make sure your colors match.
8. Select your sunglasses according to your 'face type'.
9. It is important that you are well-groomed.
10. And if you need to turn your cuffs up, here's how to do it right.
11. Suit or not, never overlook the type of shoes you wear.
12. And don't forget about your socks.