We've gone and upgraded our "Send to friends" feature so that you can share all of your favorite BabaMail emails with friends and family. Not only does it give you the option to compose an email to friends and family immediately - if you happen to a be a Gmail, Microsoft Live (Hotmail), AOL or Yahoo email user, it'll let you go straight to your account and send an email from there too. There's even a pre-defined subject line and message, so you can get sharing right away. Here's how to use the neat upgraded feature:
1. At the top of the article you want to send, you'll see the words "Send to friends" written in purple (it's indicated with an arrow in the picture). Click on the purple words.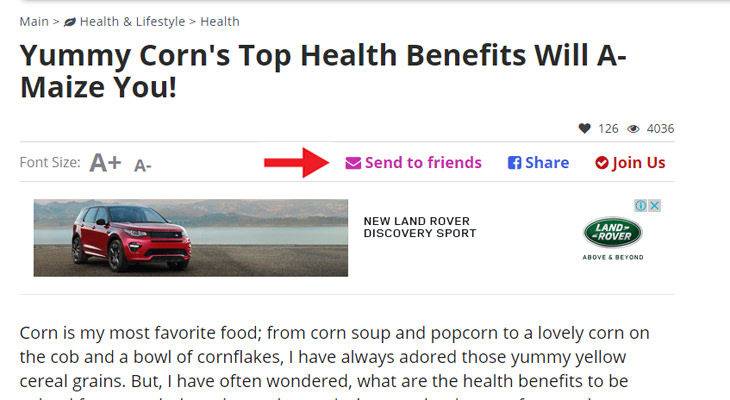 2. Once you've clicked on the link, a pop-up box (pictured below) will appear.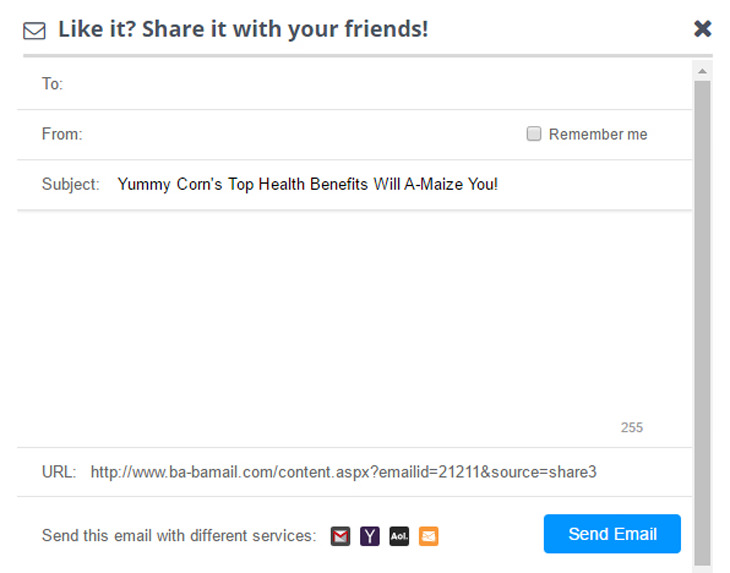 3. If you're not a Gmail, Microsoft Live (Hotmail), AOL or Yahoo user, you can fill in the blank fields, such as "To" and "From", plus any written message you'd like to send to your friend together with the post you'd like to share. Push the blue Send button once you're done.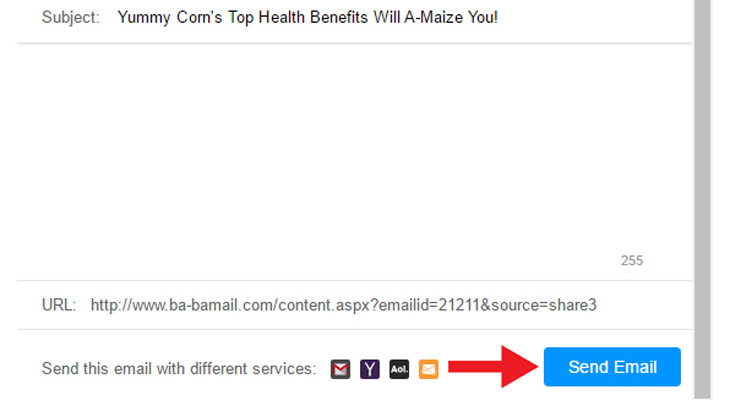 4. If you are a Gmail, Microsoft Live (Hotmail), AOL or Yahoo user, look out for the icons on the popup window (pictured below).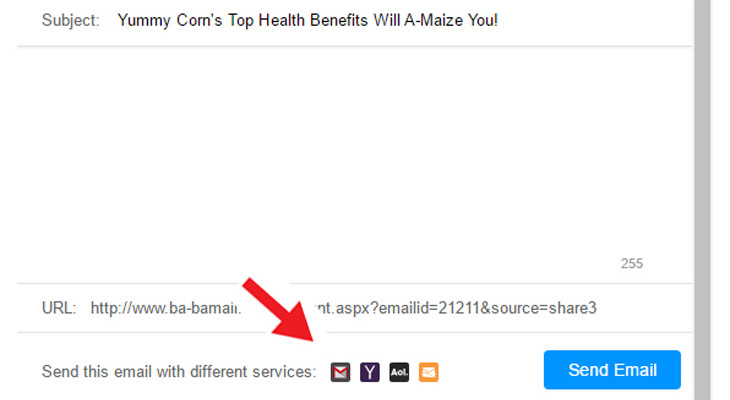 5.
Click on one of the four icons pertaining to the email service provider you use. From left to right: Gmail, Yahoo, AOL and Live (Hotmail).
6.
If you're already logged in to your email account, a popup window will come up allowing you to compose an email immediately.
7.
If you're not logged in to your account, your email service provider will prompt you to do so. After you've logged in, you can compose an email and share it with as many friends as you like by adding their email addresses into the "To" field.
8.
We hope your friends enjoy our content!